This past weekend, we went to Northgate Market to pick up ingredients to make this easy chicken in mole recipe. I love shopping at Northgate because it has everything I needed – and my chicken in mole dish turned out super delicious… and it took me under an hour to make!
This post is sponsored by Mirum, but opinions expressed are my own.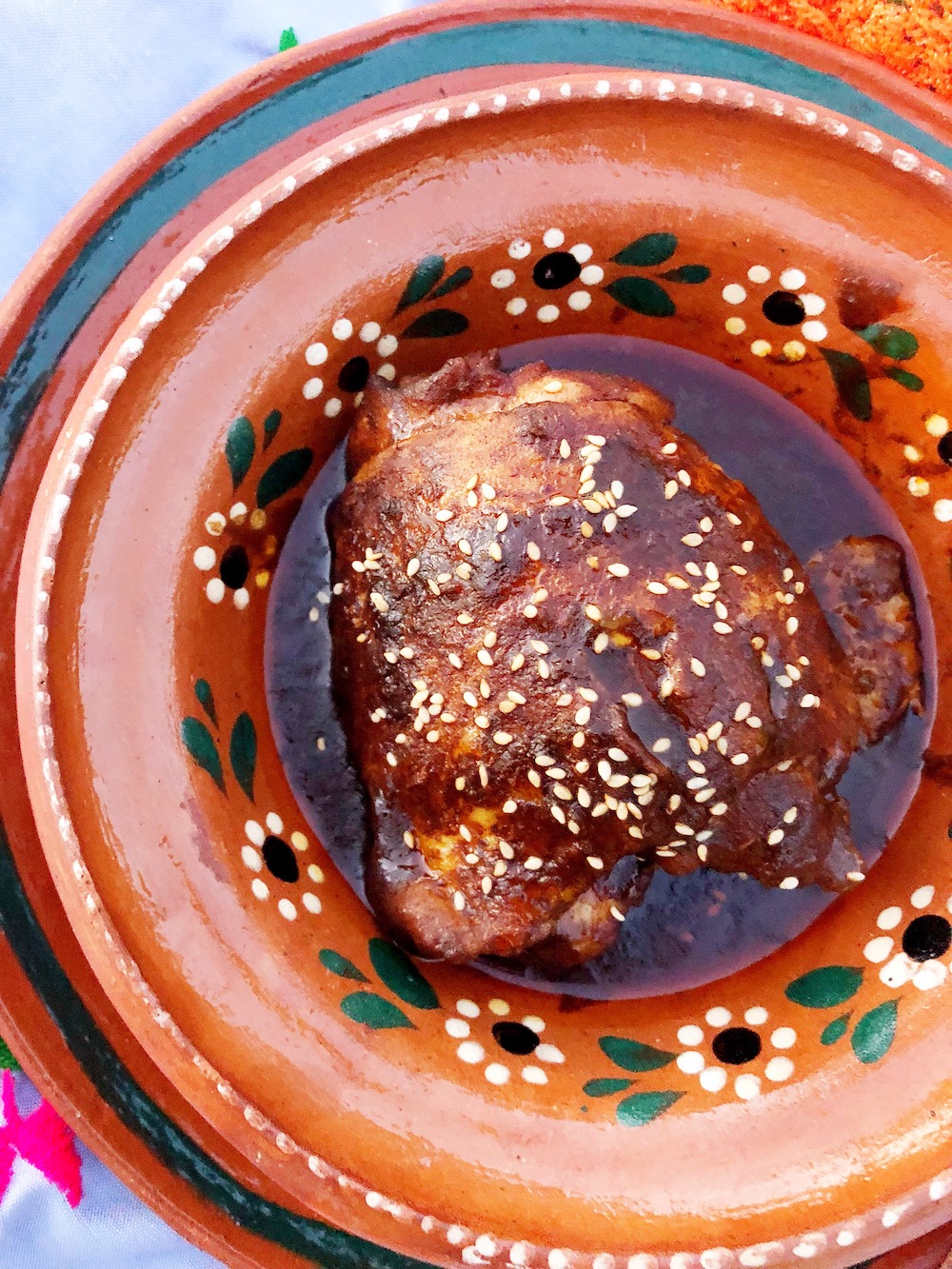 We have dinner as a family as often as we can, and most of those times it's seven times a week. Although dinner on the weekdays I'm pretty quick to put a meal together, on the weekends it's another story. I like to take my time and put together a special meal, and traditional Mexican dinners are my fave to make.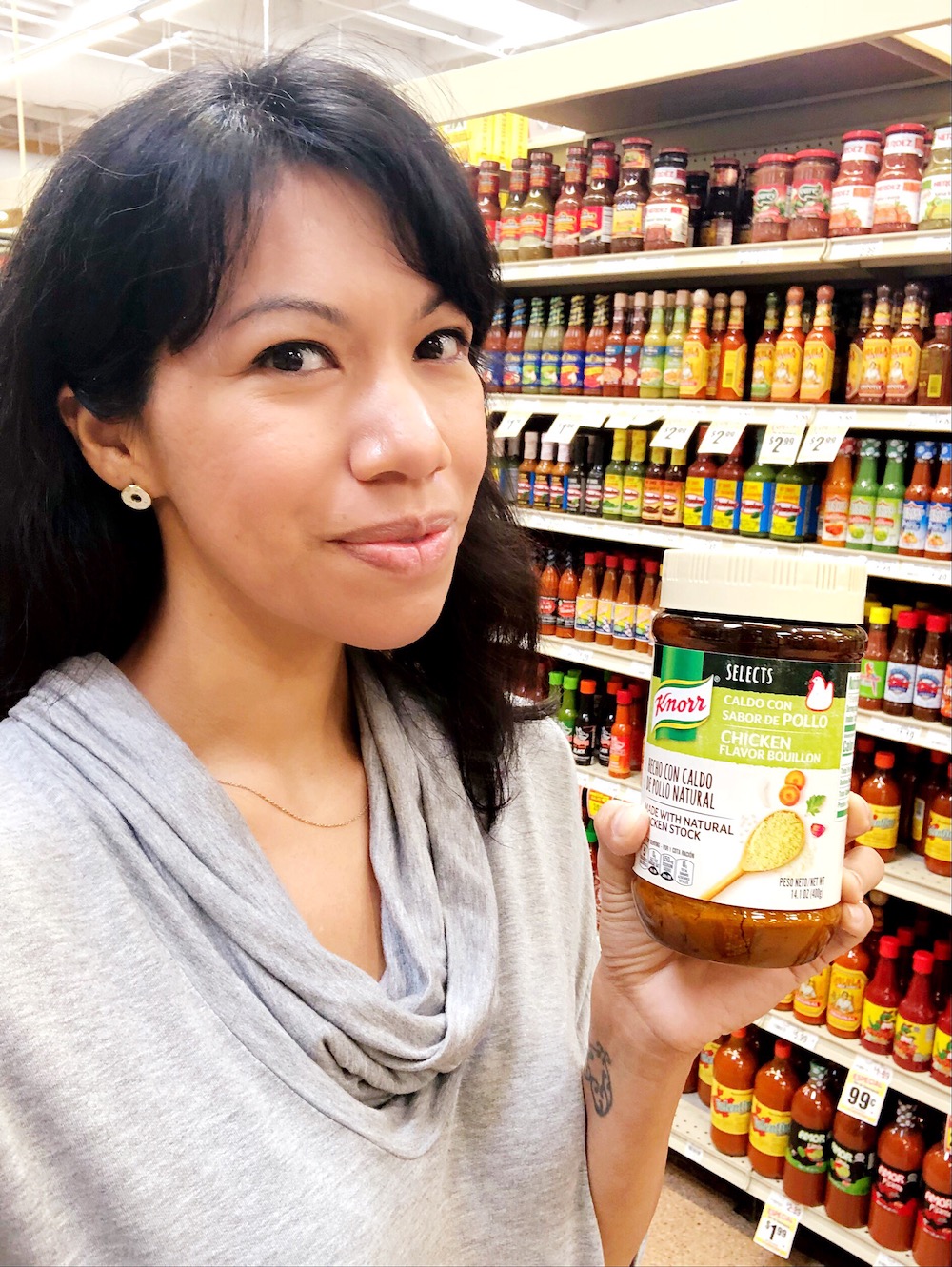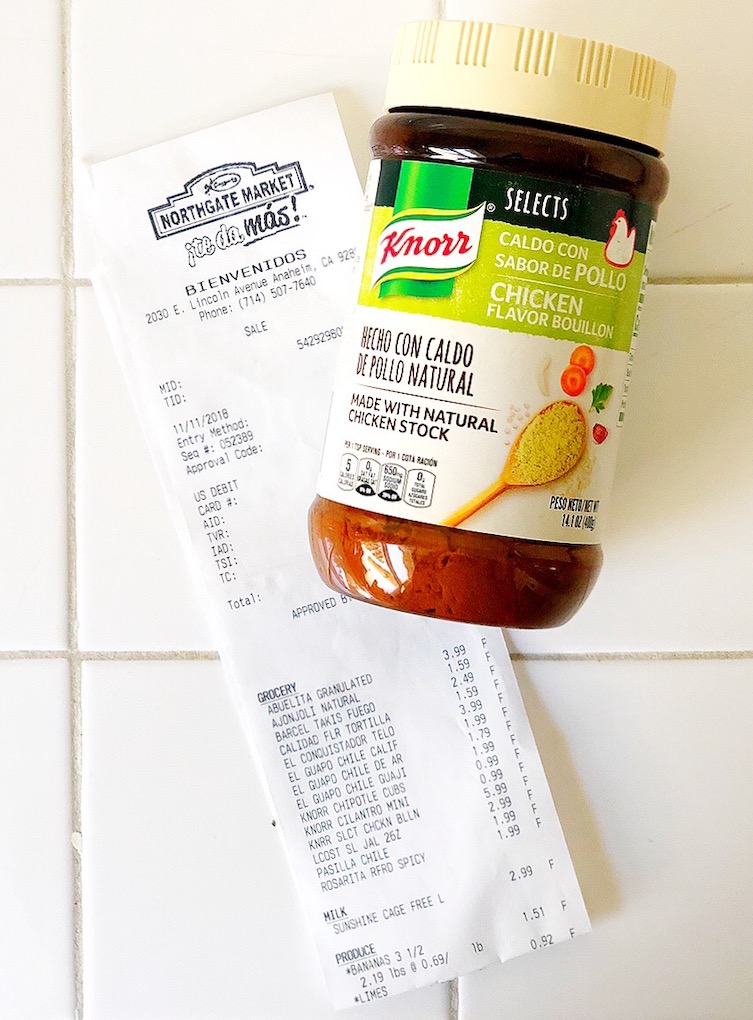 So here's the thing, any time I make chicken, or want to have chicken flavor, I add Knorr chicken bouillon. It's what my mom uses in her recipes, and it's what I use in mine. Although I have since tweaked the product that I use in my home – I'm all about Knorr Selects because it adds better-for-you-flavor to all of my recipes. Knorrs Selects is made with natural chicken stock, has nothing artificial, and no added MSG.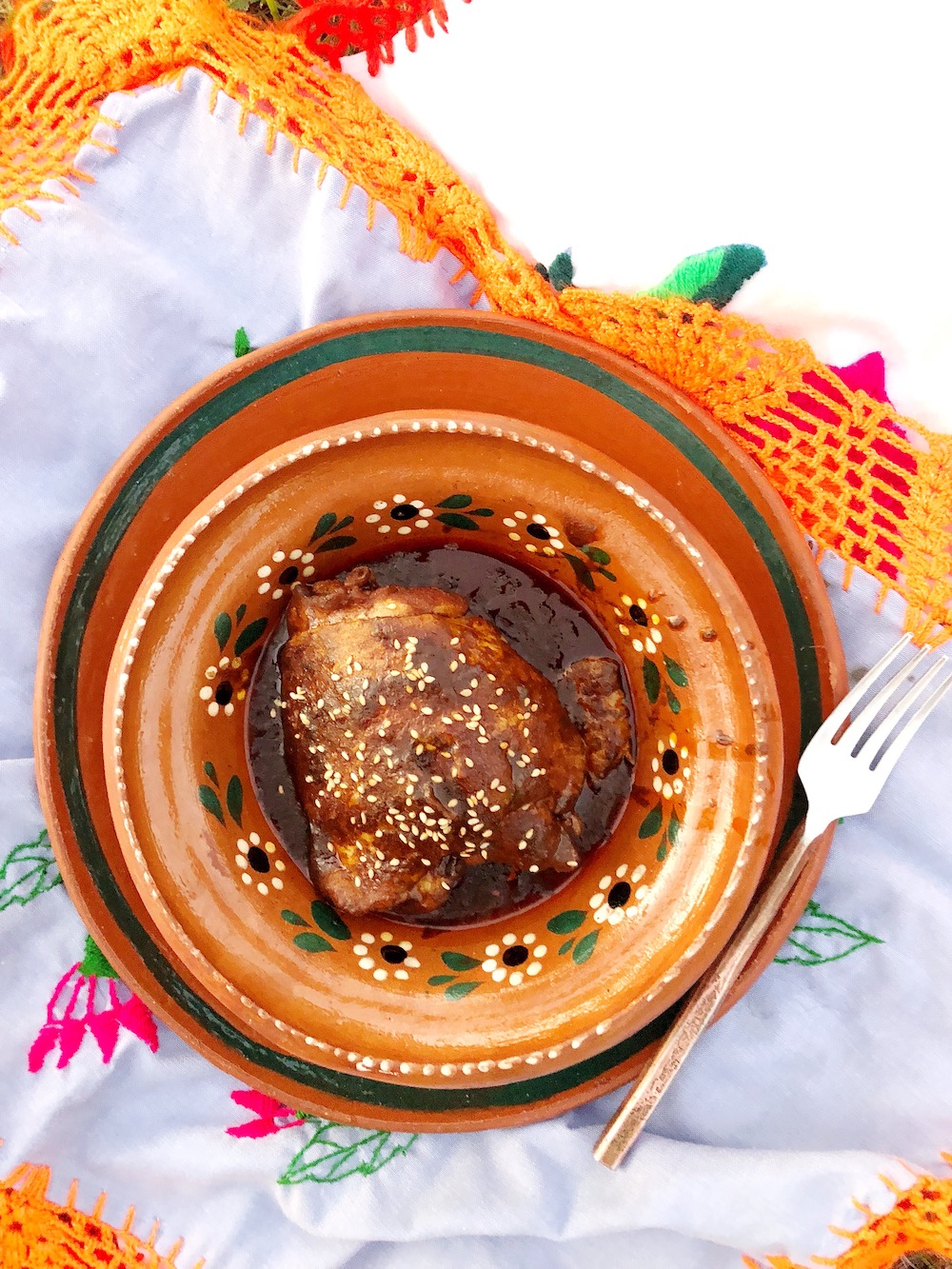 This chicken mole was super easy to make. It literally took me under an hour to put together, and that includes making rice (not pictured). I strongly suggest picking up red mole paste to give you a jumpstart on this dish.
Chicken in Mole Recipe
Ingredients
4 cups vegetable stock
2 cups water
2 cups red mole paste
6 tsp Knorr Selects chicken bouillon
2 garlic cloves
Corn oil
5 lbs chicken thighs
chicken seasoning
sesame seeds (optional)
Directions
Place vegetable stock, water and red mole paste in a medium stock pot. Mix until well blended.
Add garlic cloves and chicken bouillon. Bring to a low boil and remove from heat.
Pour some corn oil to a pan and warm over medium heat.
Add chicken thighs to pan and season with chicken seasoning. Fry for five minutes.
Turn over and add mole sauce. Simmer for 25 minutes.
Serve while hot. Add additional mole sauce if desired. Top with sesame seeds (optional).
The Hubster loves to have mole with sugar on it. Not sure where that comes from. But he's also a fan of it with rice. So maybe fix up some Mexican rice with it. Use some of the chicken bouillon and make it extra tasty!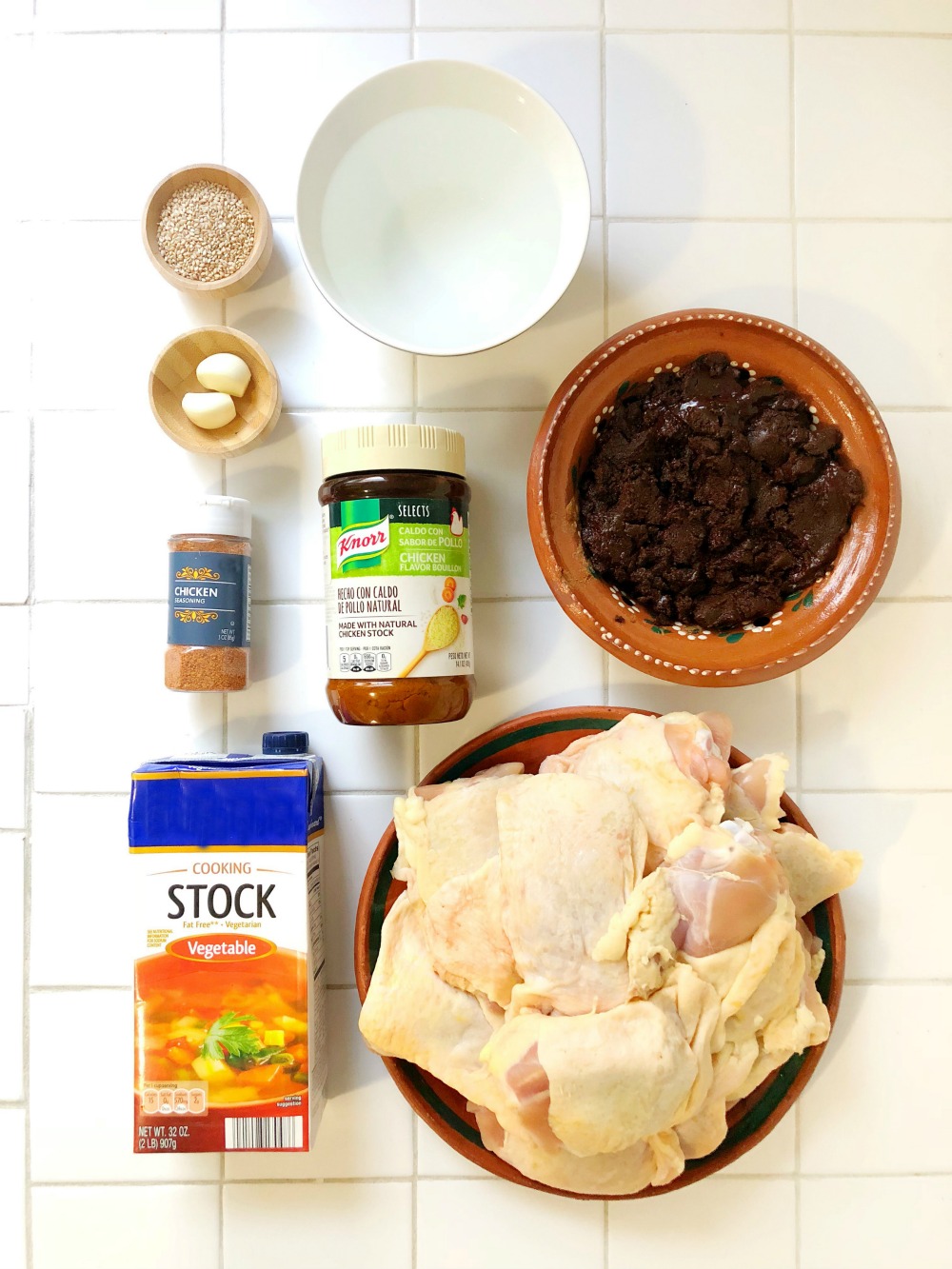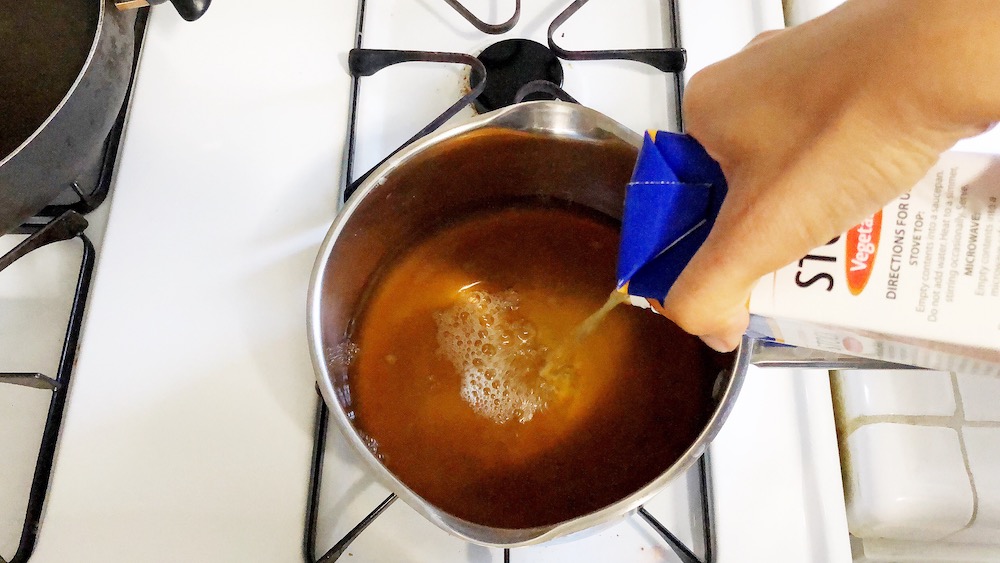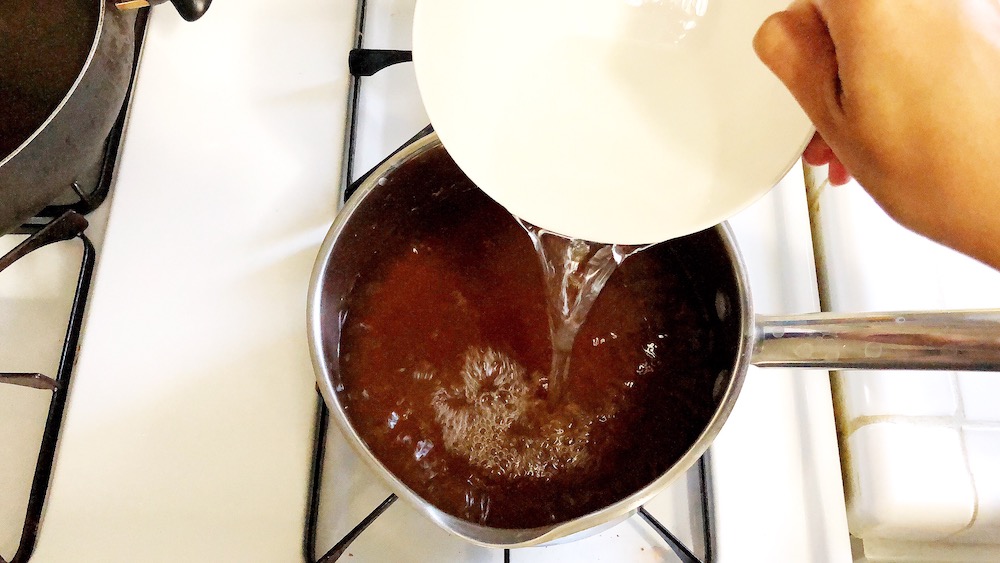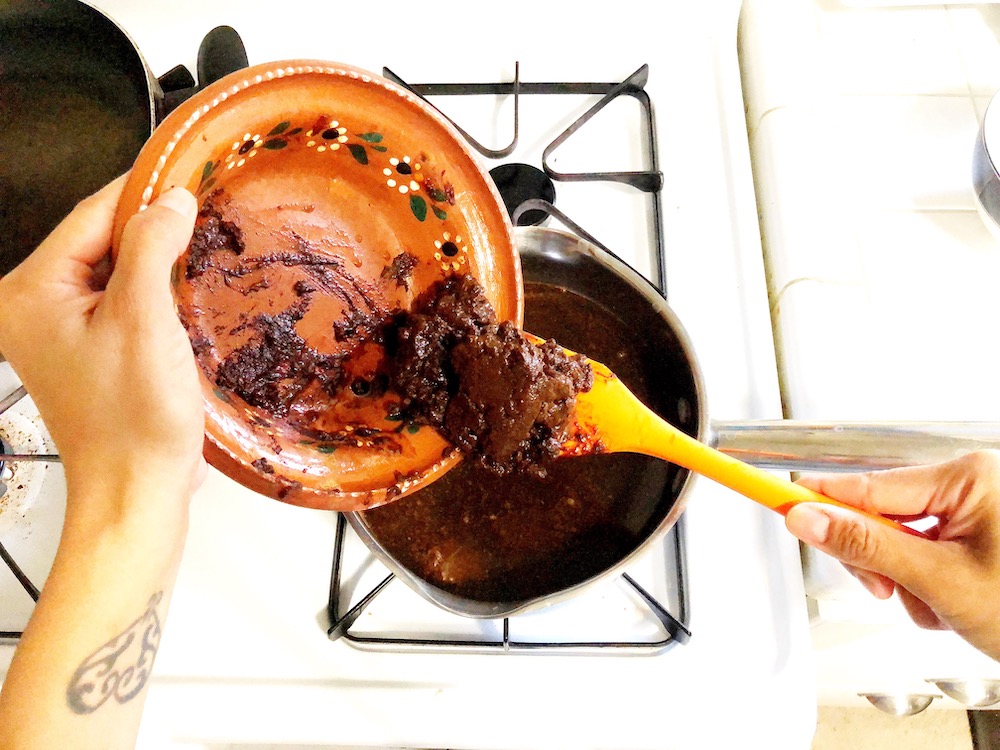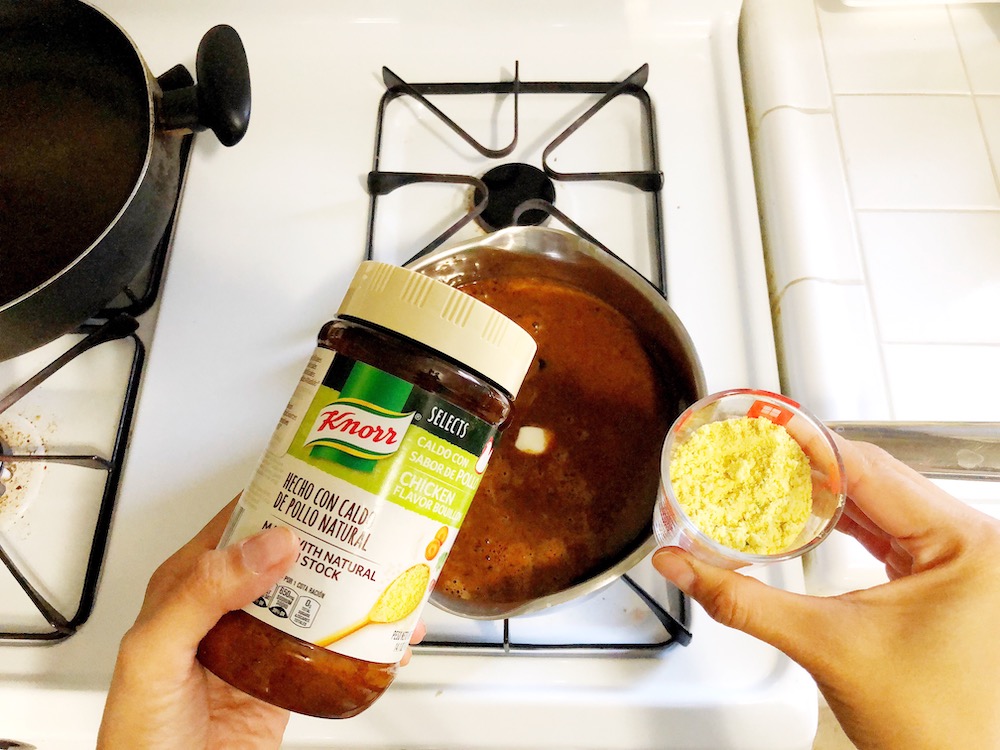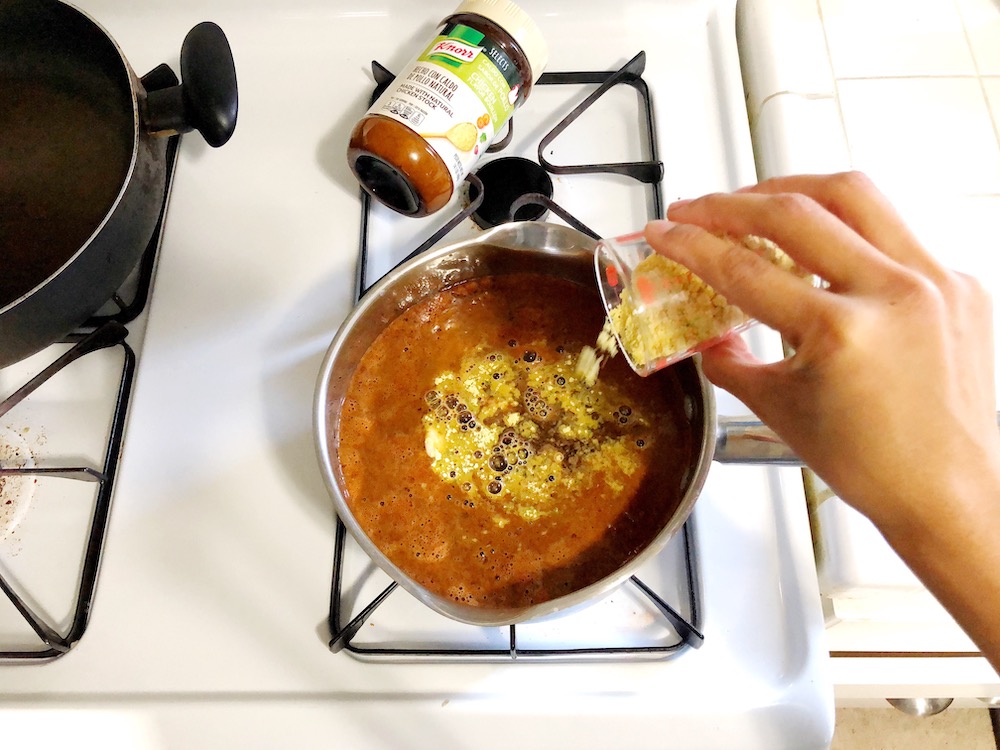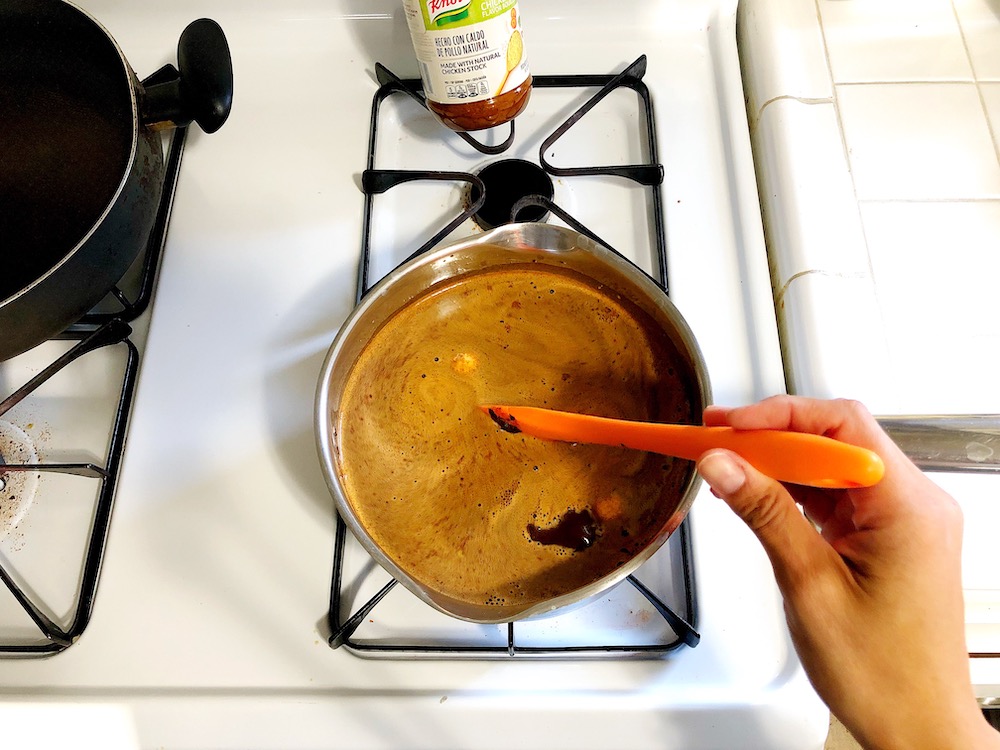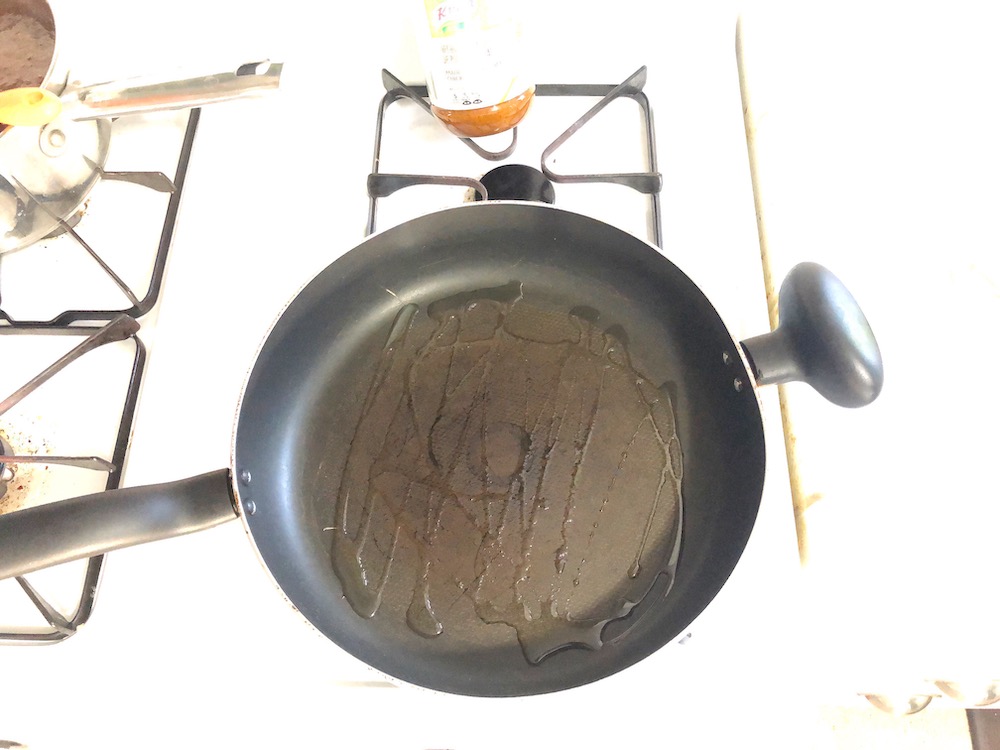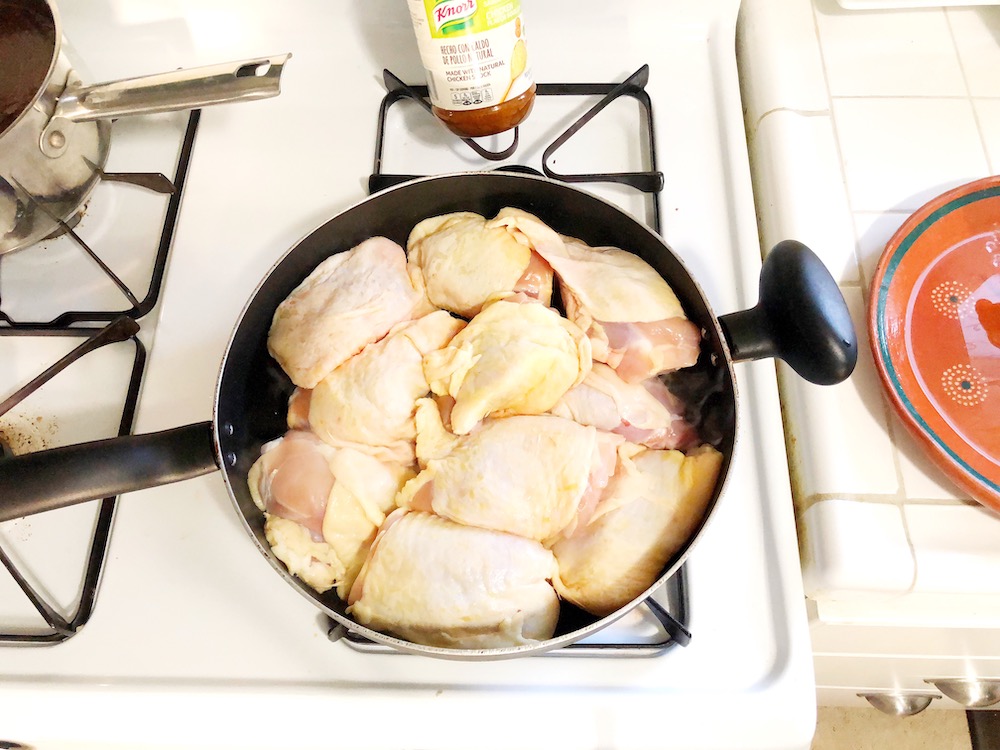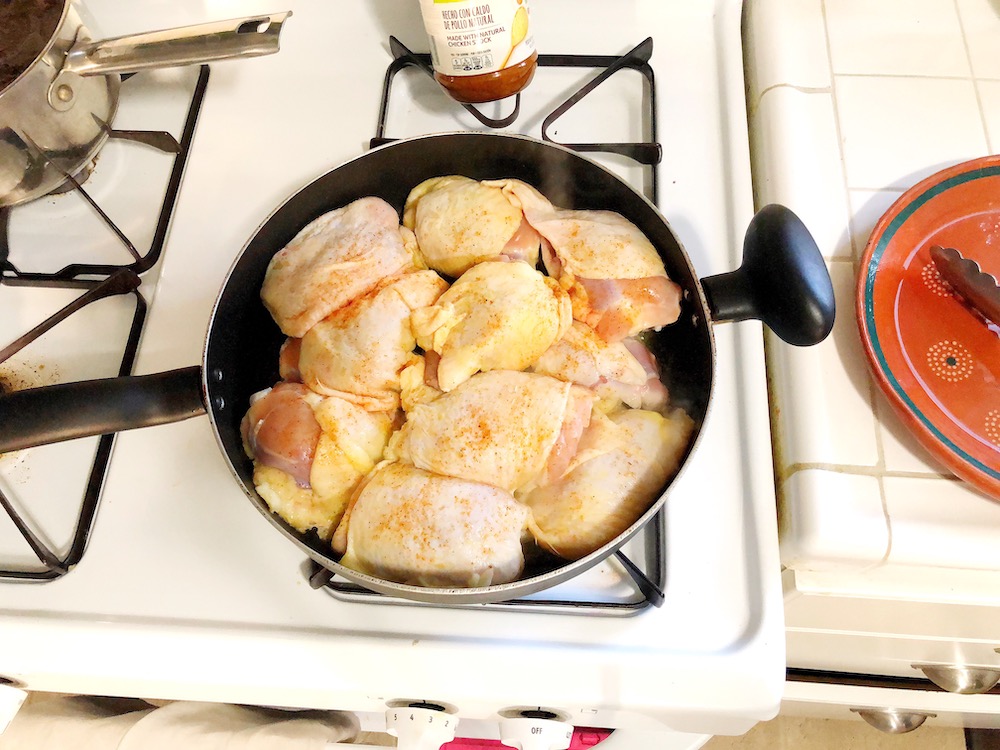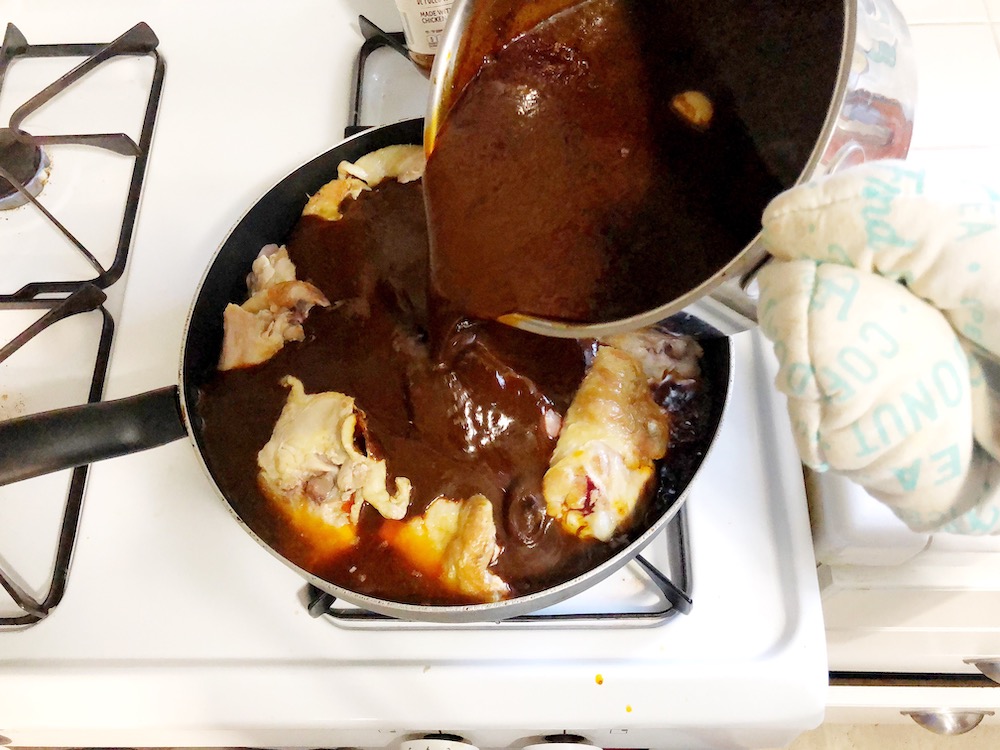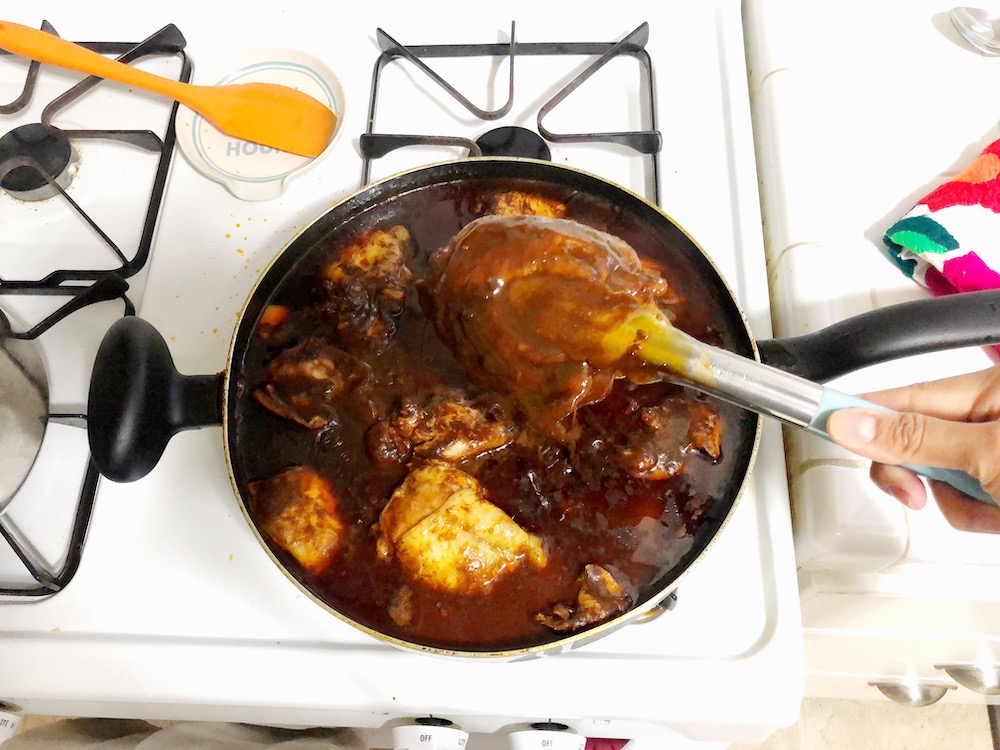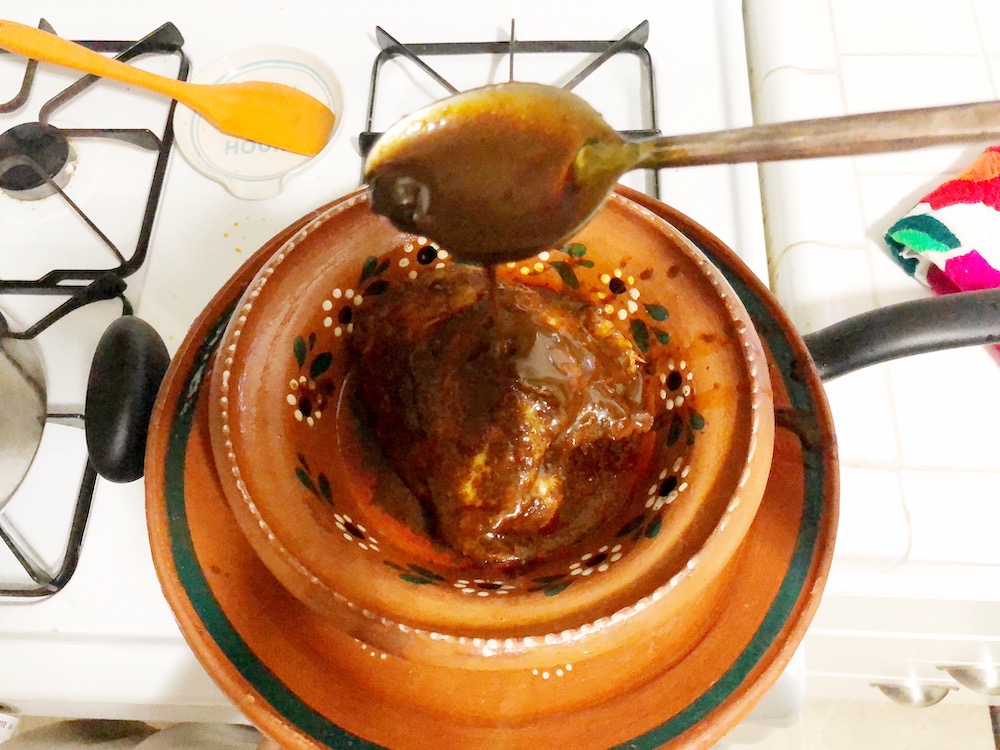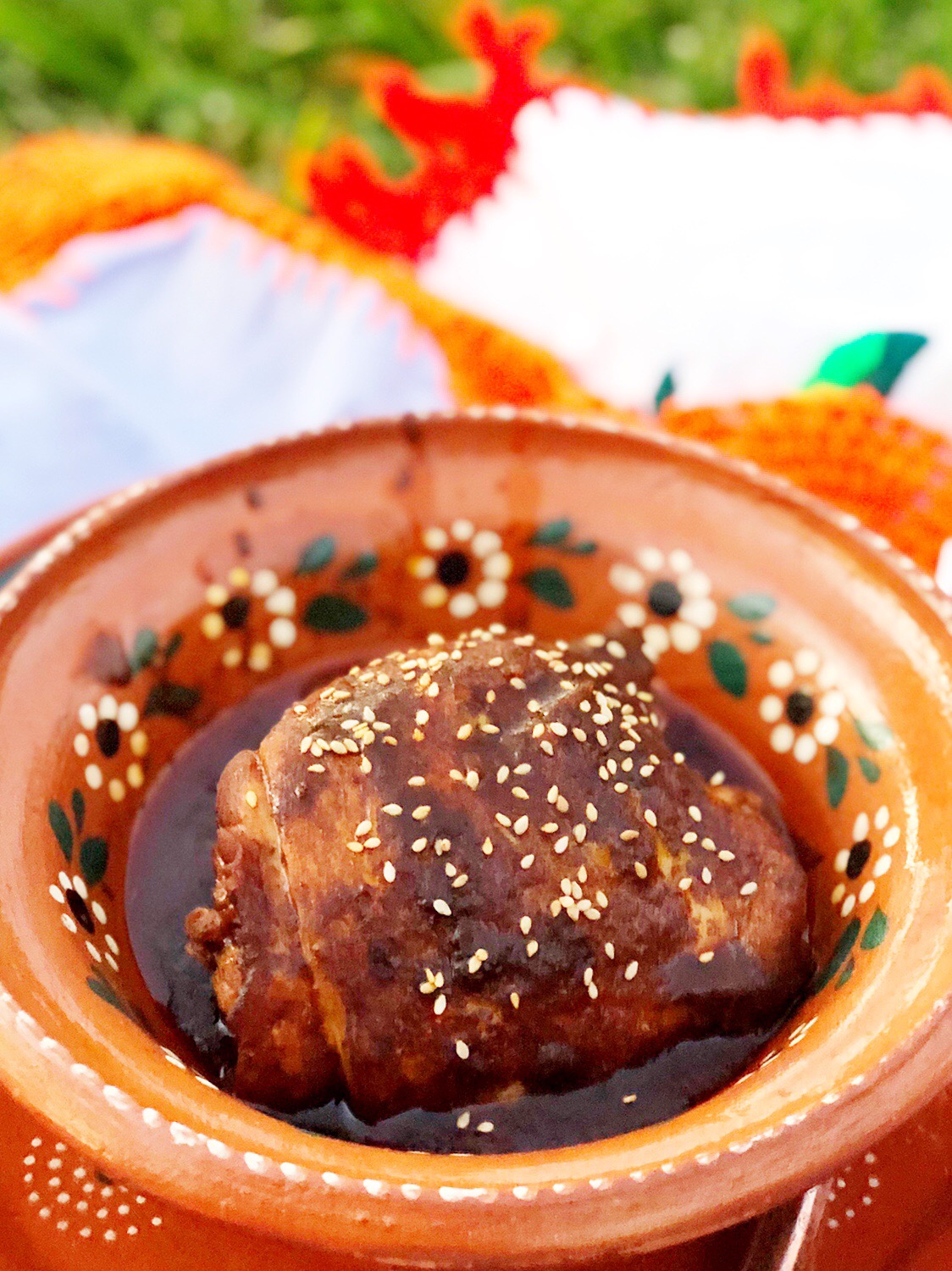 This mole is super easy to make and goes great with Mexican rice and served with corn tortillas. You can also make the red mole sauce thicker by omitting some water. Also, it doesn't matter which type of chicken you use. If all you have is drumsticks, the red mole sauce would work just as easily with it.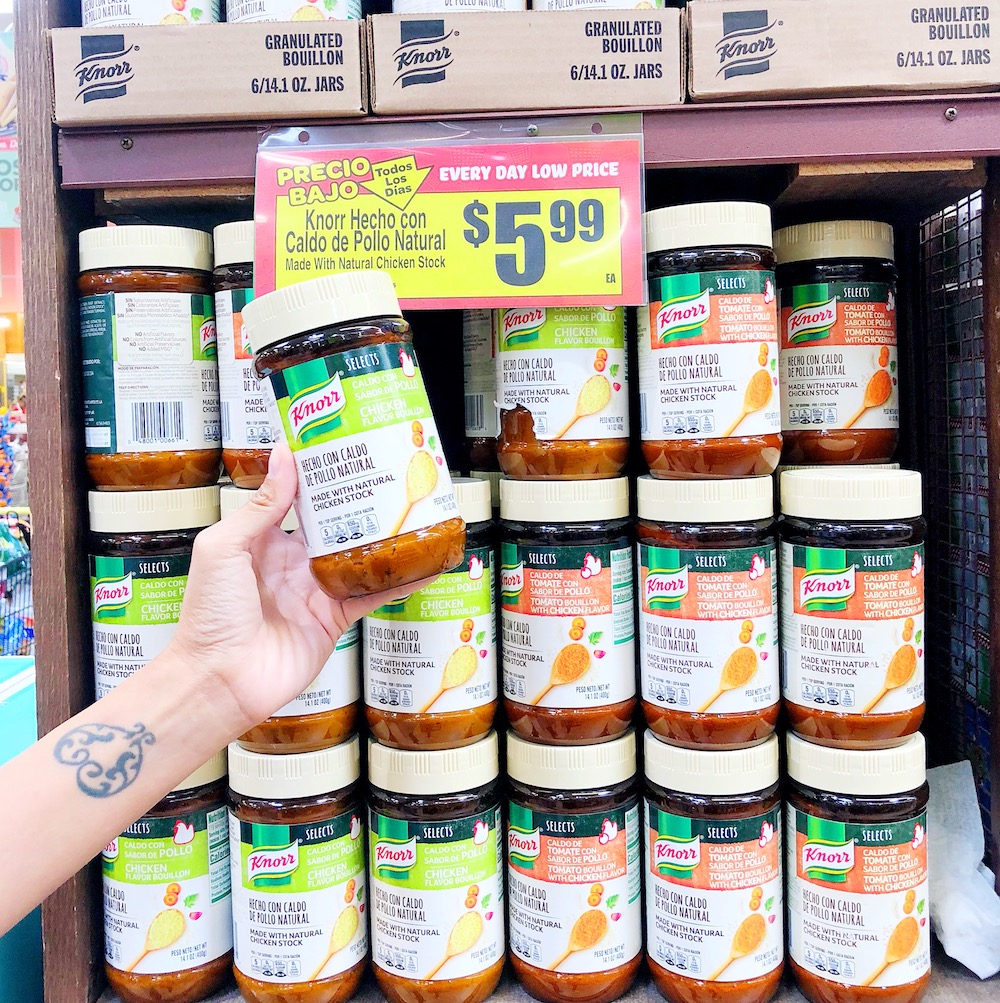 This was my first time making mole, and though it wasn't made from scratch (I'm not ready for that), it was made with a lot of love and the chiclets hung out in the kitchen with me while I made it. It was their first time tasting mole too and they've already asked that I make it at least once a month.
p.s. you can pick up Knorr Selects at Cardenas, Superior, El Super, Super King, and Northgate.
If you're looking for other chicken recipes, you might also like this pineapple chicken recipe or this smoked beer can chicken recipe.
Originally published on November 12, 2018. Last Updated on June 4, 2023 by Pattie Cordova