[disclaim]This is a sponsored post in partnership with Kaiser Permanente.[/disclaim]
We all know how frustrating it can be when you're being redirected all over the place when all you want to do is speak to someone at your doctor's office. We all lead busy lives and we don't want to waste our precious time being on hold on the phone. After all, time is very valuable. At Kaiser Permanente, My Health Manager makes mi vida easier. My Health Manager is an online tool that is designed to help members like me, manage my and my families healthcare needs. Need to connect while you're out and about? Download the KP app on your smartphone for health on the go! The convenience of a medical online portal comes in handy, especially with busy lifestyles like yours and mine.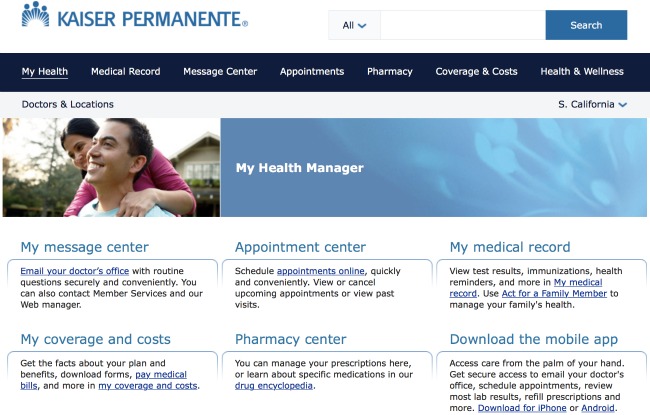 This is my first year really using the My Health Manager on Kaiser Permanente and I love how easy it is to interact with our doctor. When my son was sick, I was able to email his doctor directly. As soon as he saw my message, he was able to give me the advice I needed to make my son comfortable until I was able to schedule an appointment to see him. I also love the convenience of emailing my own personal doctor with any routine questions I may have. I am confident that she will get all my questions answered to my satisfaction.
As far as scheduling an appointment for myself, the Hubster or my boys, I no longer have to spend the time being on hold on the phone. I can schedule our appointments straight from my smartphone or my computer, day or night. I can choose a time and date that is convenient for us and know that my appointment is scheduled. There is also an option to confirm your appointment online.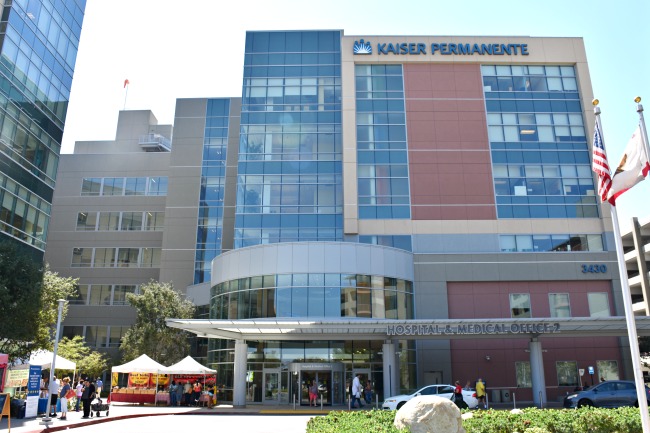 When it was time for me to refill my birth control pills, the process was effortless. I visited kp.org/refill and refilled my prescription. Most refills can also be ordered straight to your front door and shipped at no extra cost.
Note: If this is your first online order, you'll need to begin by registering on kp.org.
And accidents, they can occur anywhere. You never know what might come up when you're away from home. So whenever I am travelling, there is no need to worry because I know Kaiser Permanente will take care of mine and mi familia's medical needs. As a member, you are covered for emergency and urgent care anywhere in the world. If you happen to pay for a service out of your pocket that is covered within your plan, simply file a claim online for reimbursement.
There are many benefits that Kaiser Permanente provides and offers. I love the convenience of their online resources right at my fingertips at anytime of the day or night. If you're already a Kaiser Permanent member, I encourage you to utilize this today. Otherwise, take advantage of this open enrollment time and register at kp.org/orangecounty.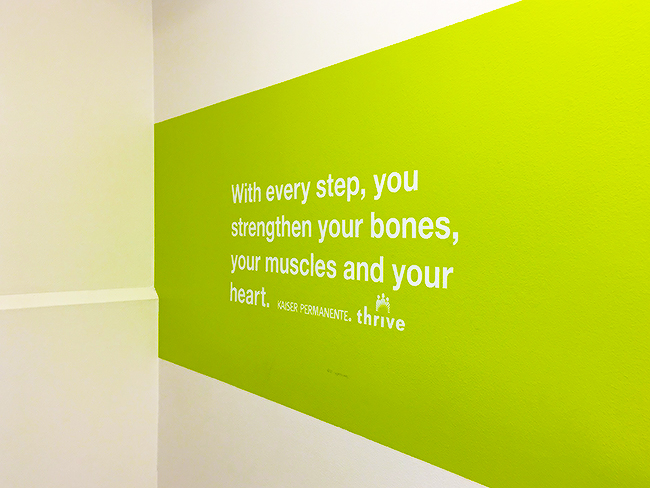 Open enrollment for Kaiser Permanente kicked off November 1 and goes through January 31, 2017. If you're looking for a new provider, explore plans with Kaiser Permanente Orange County and you'll have the ability to select from many services for you and your family including primary and urgent care, emergency facilities, labor and delivery, pharmacy, and lab all housed under one roof. Find out more today at: kp.org/orangecounty.
Originally published on December 13, 2016. Last Updated on September 12, 2017 by Pattie Cordova