[disclaim]Everyone should have a reliable laptop and helpful service in their preferred language. That's why we partnered with Microsoft on this sponsored post.[/disclaim]
Are you in the market for a laptop? Because I've been using one that I think you'll love. It's part of the Dell Inspiron 15 Series. The Dell Inspiron 15 i5555 Signature Edition laptop has been so great to use.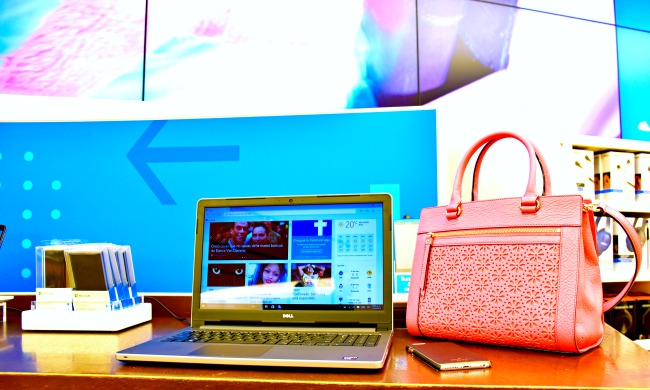 Here's why you'll love the laptop:
It's good looking and easy to tote around
It weighs 5.34 lbs and measures about 15 inches long. The exterior is a nice slate gray with great texture. It looks much more expensive than it really is.
Great camera
I use the integrated webcam on my laptop way more than I ever thought I would. I've even done some YouTube videos using it! Well the camera on this laptop is sharp so you can Skype, video call or make videos to your heart's content.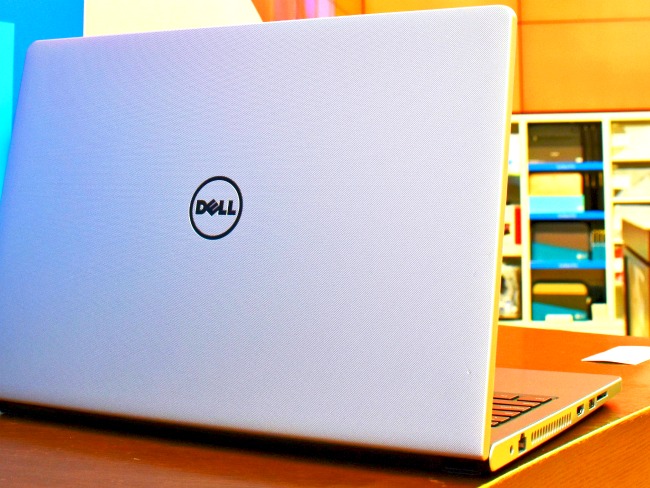 Powerful AMD A10 processor
I'm going to be honest, I have no idea what constitutes powerful processor – all I know is that I have it and it's great. The quad-core AMD A10-8700P on this laptop delivers excellent speed for multitasking, as well as increased power efficiency and smooth video playback. I don't get glitches when I'm streaming my shows or playing games (when I'm procrastinating work).
So much storage
Dell Inspiron 15 5000 series laptop has a 1TB hard drive. 1 TB!!! That is a great amount of space to store songs, pictures, documents, videos, movies, etcetera. It's a lot of storage. Which is awesome because it limits the amount of places where you'll have to store your digital files. As always though, remember to back up your computer. Even if you do have a ridiculous amount of space.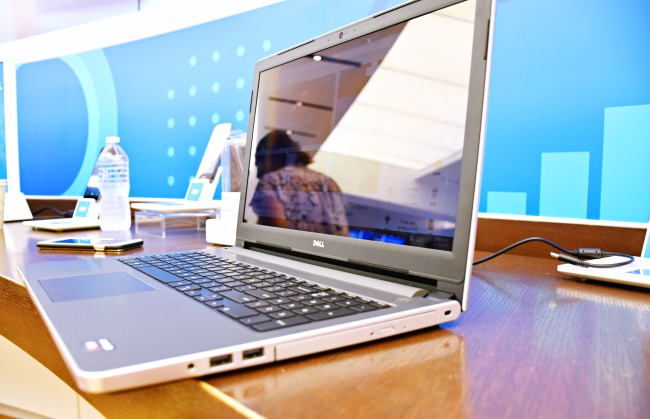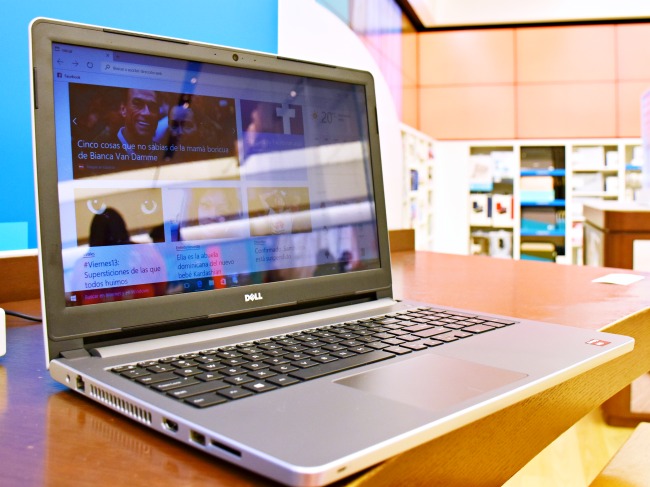 It runs on Windows 10 and then there's Cortana
Windows 10 is their newest operating system. It's super fast, looks like a nicely organized box of squares showcasing your apps, and it has shortcuts that will help you do your work even faster. Windows 10 also has Cortana – your new virtual assistant. Cortana will help you find things on your PC, manage your calendar, track packages, find files, chat with you, and tell jokes. The more you use Cortana, the more personalized your experience will be. Get started with Cortana by typing a question in the search box on the task bar – or talk to Cortana via the microphone icon.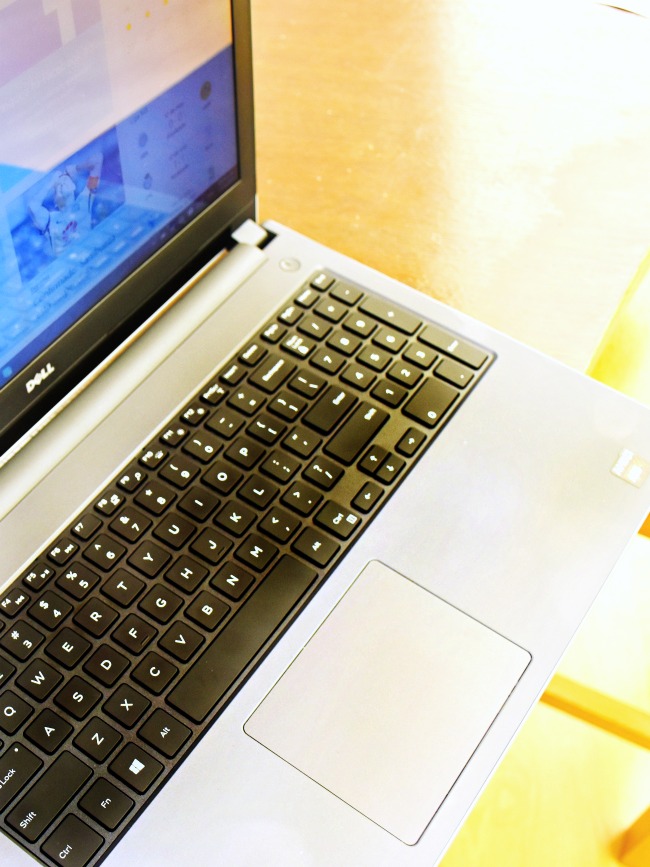 Security
This Signature Edition PC has world-class security software with free updates and no annual contracts. It also has no junkware or 3rd party trial ware so feel free to share content online knowing that your PC is secure.
I set up my laptop in under a half hour. Everything was super simple to set up, and it walked me through all of it making it easy to be up and running in no time.
Also to note, this laptop comes with a DVD player, has a batter life of about 3-4 hours and it has a HD LED touchscreen. All features that make it the budget laptop you've been looking to buy.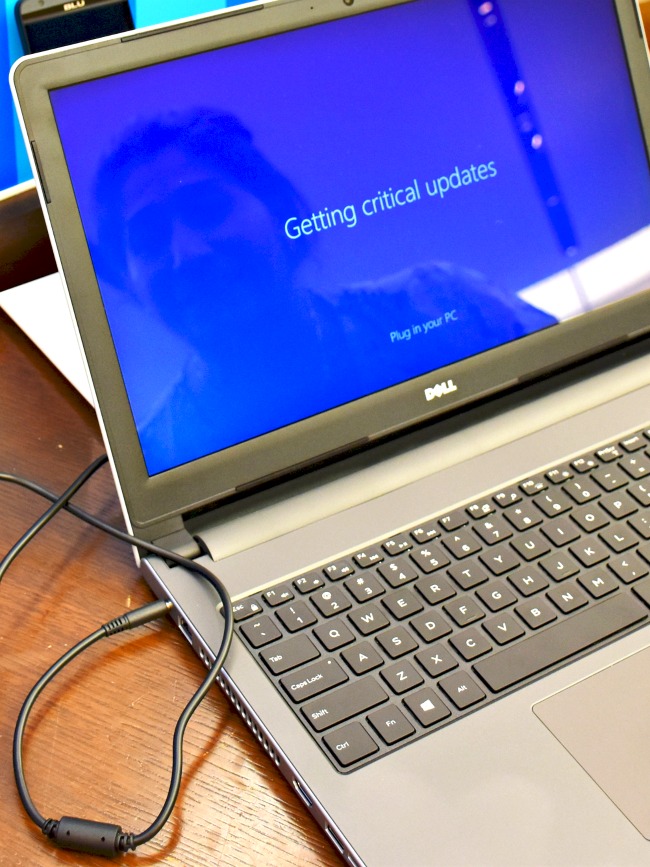 Best of all, this laptop comes with free training and support at your local Microsoft Store. My friend, Iris, has been in the market for a new laptop, and I'm excited to give her one a Dell Inspiron 15 Signature Edition laptop. We're going to be going into a Microsoft Store near us for a one-hour personal training session. Oh, and did I mention that it's FREE? And it's in Spanish?! My friend is more comfortable speaking en Español so we were happy to learn that training was available in Spanish without an additional charge.
Visit your local Microsoft Store to test drive this laptop, and any other of their Signature Edition laptops. Their staff is really helpful, friendly and bilingual – so take mami too!
[disclaim]This is a sponsored post in partnership with Microsoft. All thoughts and ideas remain my own. [/disclaim]
This is a sponsored conversation written by me on behalf of Microsoft . The opinions and text are all mine.
Originally published on May 20, 2016. Last Updated on June 18, 2016 by Pattie Cordova