Lately I've been feeling like I'm spending more and more time at GameStop. With three gamers in my family, it's hard not too! Couple that with even more gamers in our extended family, well let me just tell you that I can tell you the layout of any local GameStop by heart.
Last holiday season, we purchased our sons' WiiU at GameStop during one of their amazing deals. This year, they're back with even more deals and new releases to keep gift-ers and gift-ees alike happy, such as:
· The big hit, Super Smash Bros. for Nintendo 3DS: $39.99
· WWE 2K15 for Xbox 360 and PlayStation 4: $59.99
· Grand Theft Auto V for PlayStation 4: $59.99
· Family fave, Disney INFINITY Marvel Super Heroes 2.0 Edition Starter Pack: $54.99 (reg. $74.99)
· Go next-gen with an Xbox One Limited Edition Call of Duty Advanced Warfare Bundle: $449.99 (reg. $499.99)
· Upgrade-worthy, PlayStation TV System Bundle: $99.99 (reg. $139.99)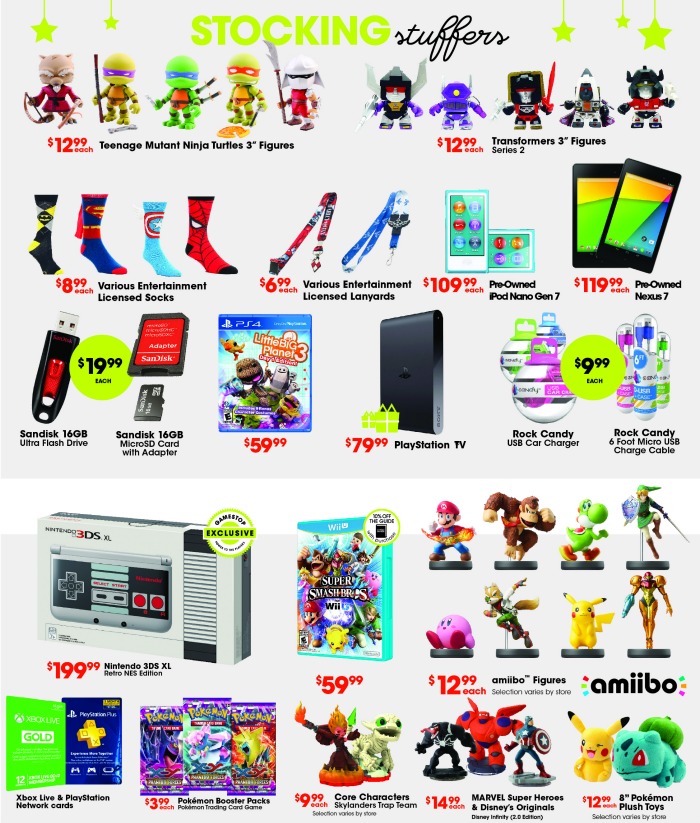 You can also easily find gifting guides, other holiday recommendations and the latest store information at GameStop's Holiday Hub. As always, GameStop is accepting various payment methods, including trade-in value, to allow customers to shop with ease. So take advantage of these awesome GameStop deals and make it a one-stop shop for the gamers in your life.
[disclaim]Contributors of LivingMiVidaLoca.com receive products, compensation and/or complimentary/discounted services to facilitate posts. All thoughts and ideas remain the reviewer's own.[/disclaim]
Originally published on December 11, 2014. Last Updated on August 9, 2017 by Pattie Cordova