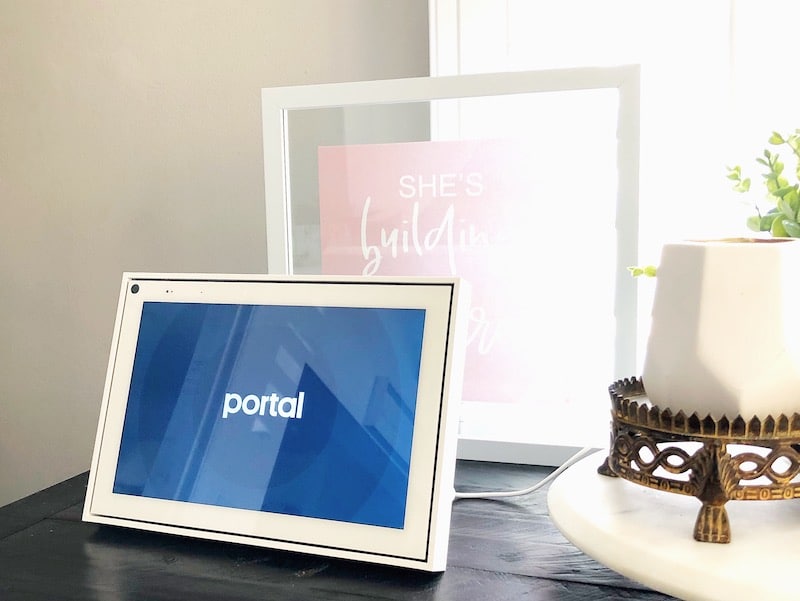 How we use our Portal in our distance learning
This post is sponsored by Sivan Social. All comments and opinions are my own.
For the first time in the chiclets' lives, going back to school means staying home and doing distance learning, but we'll have a little help from Portal from Facebook this time around. We're using it as part of our learning experience at home!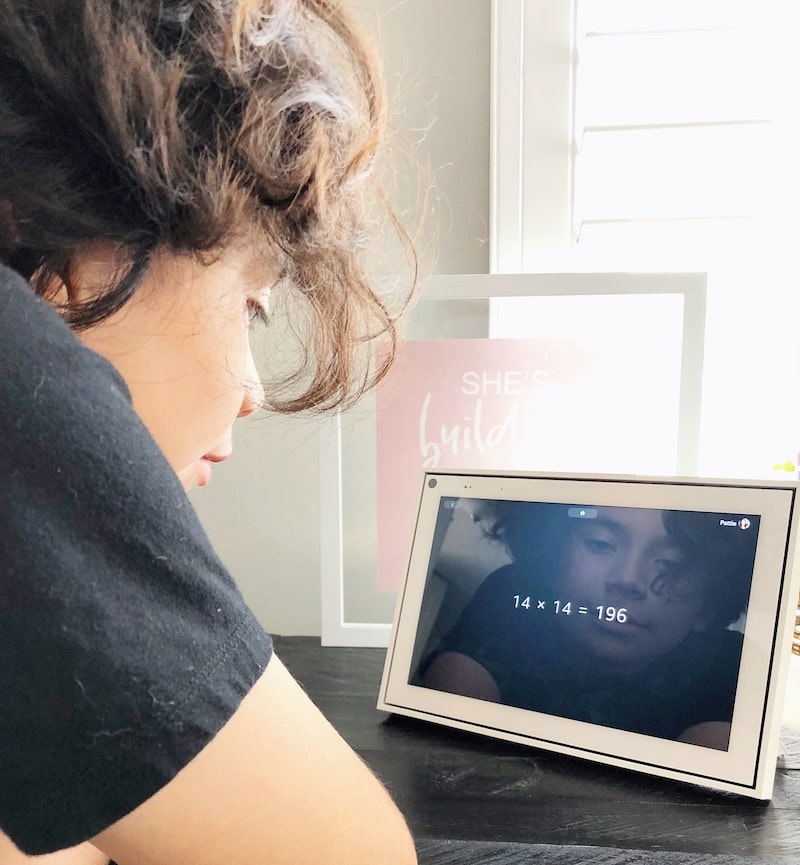 Distance learning is an experience we had for a few months earlier just a few months ago, and we stumbled our way through it. This new school year, we are much more prepared and we are using all the resources available to us.
We have a semi-smart home with three Alexas, a Siri Home Pod, and countless other smart devices. Adding a Facebook Portal was a natural next step and I was happy to see that it is more than just a messaging photo frame. We've been using it every day, multiple times a day, ever since it came in the mail.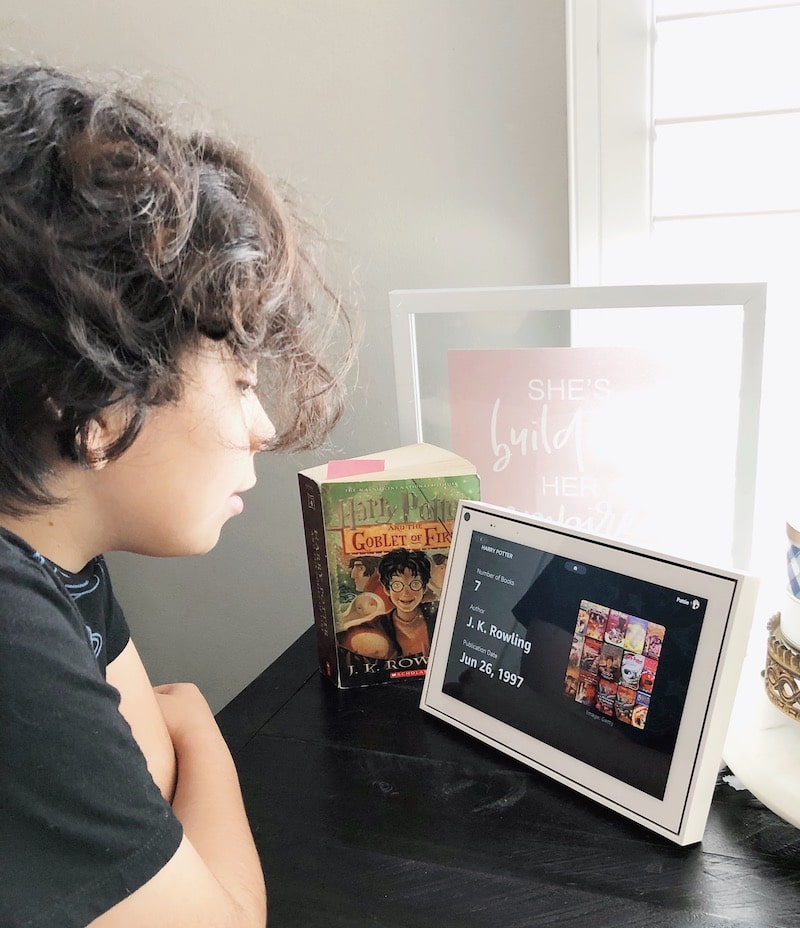 We established a pretty good routine where the chiclets will do schoolwork from 8-12 pm. It's Summer though, so "schoolwork" is really just a bunch of different things that I put together for them. It includes math games, virtual lessons on Khan Academy, reading, comprehension and basically anything I can get my hands on.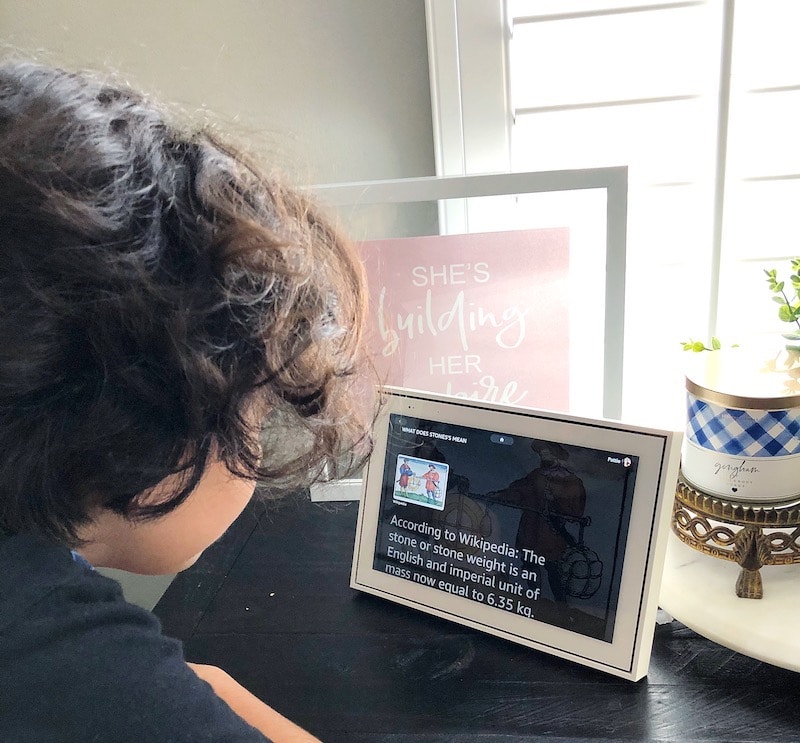 My nine year old chiclet discovered Harry Potter this Summer so his schoolwork reading has been a lot of Harry Potter. I love all the new vocabulary that he's picking up, and I love that Portal has become his new go-to when he has questions on definitions.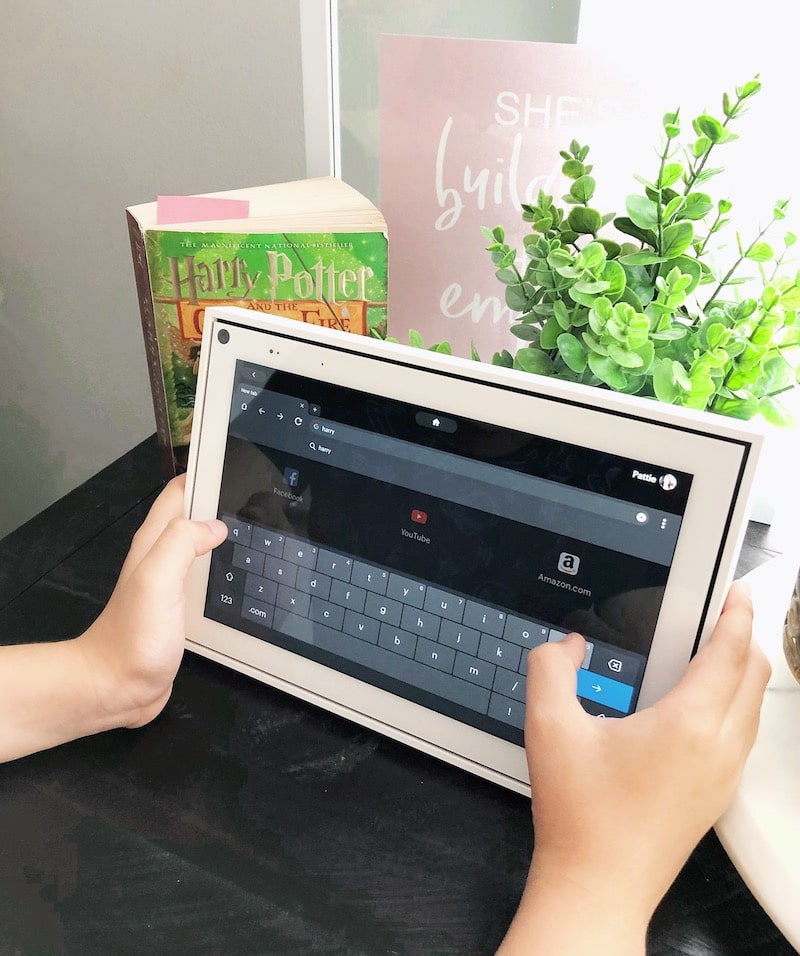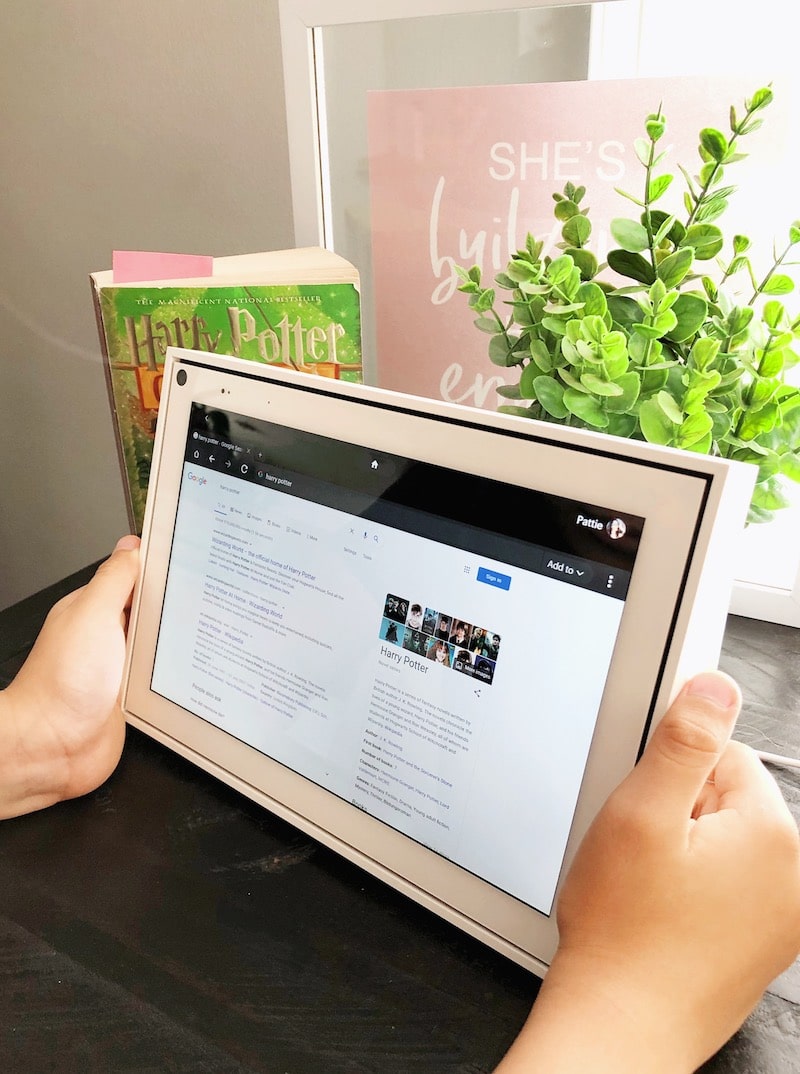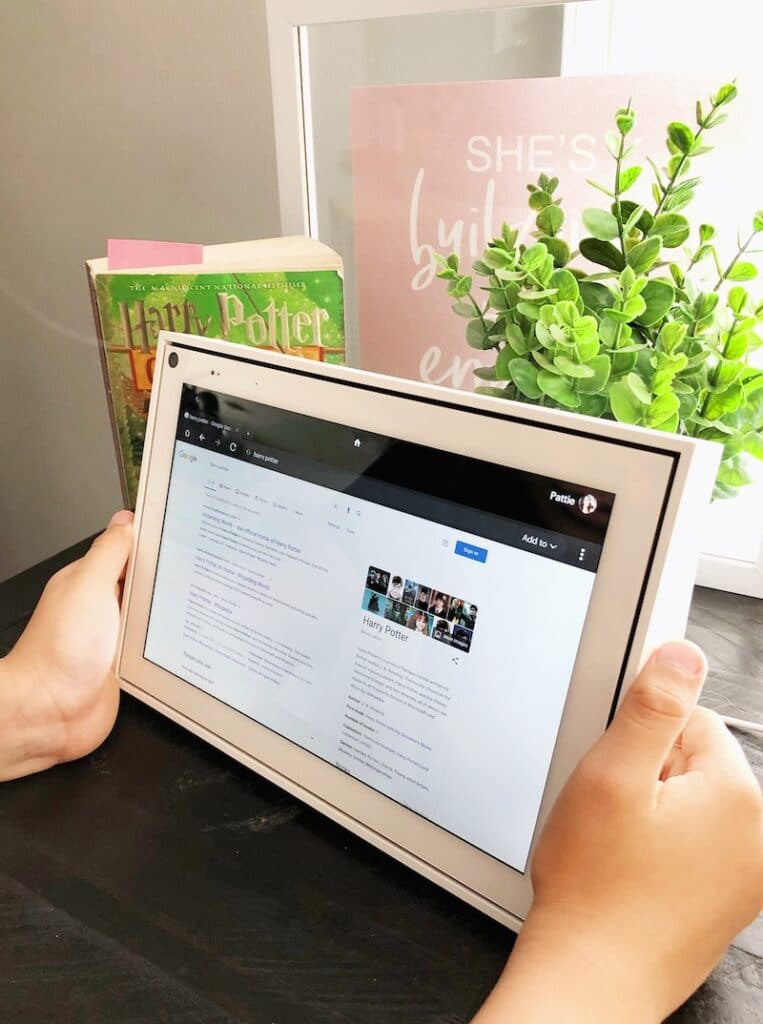 It's super easy for everyone to use, but he uses it the most since he does his schoolwork at our dining table where we set it up. At one point today, he even started off the next in line of his books reading along using the Audible app built in to Facebook Portal! It made the book come to life because the narrator used different voices to personify the characters.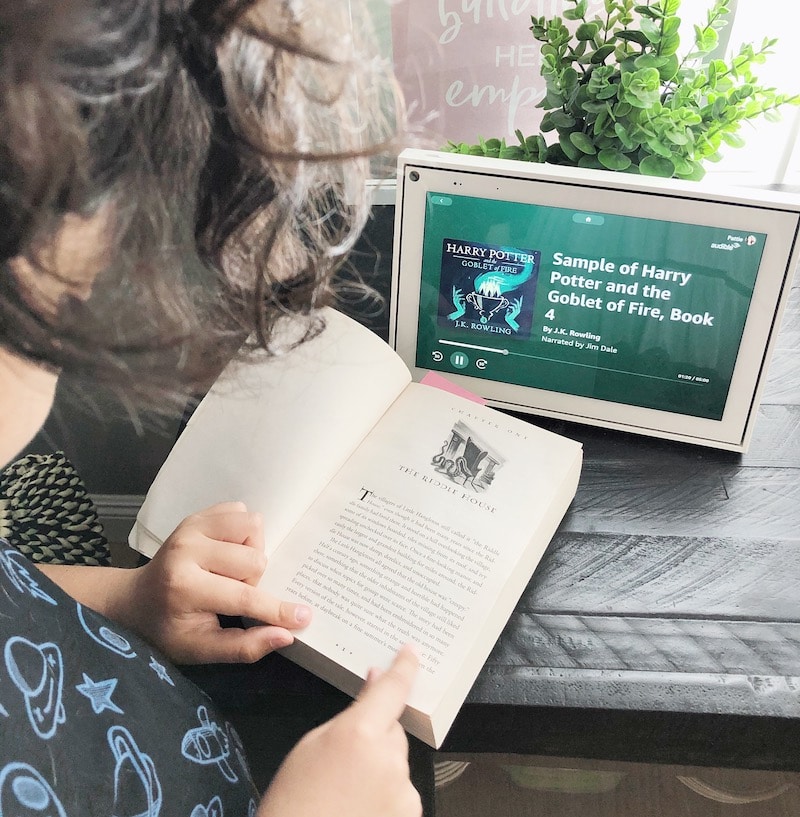 Of course, our favorite Portal feature of all is the ability to make video calls via Facebook Messenger and WhatsApp.
These video calls come in super handy to stay connected with our families, even when we just want to call papá to see how his day is going.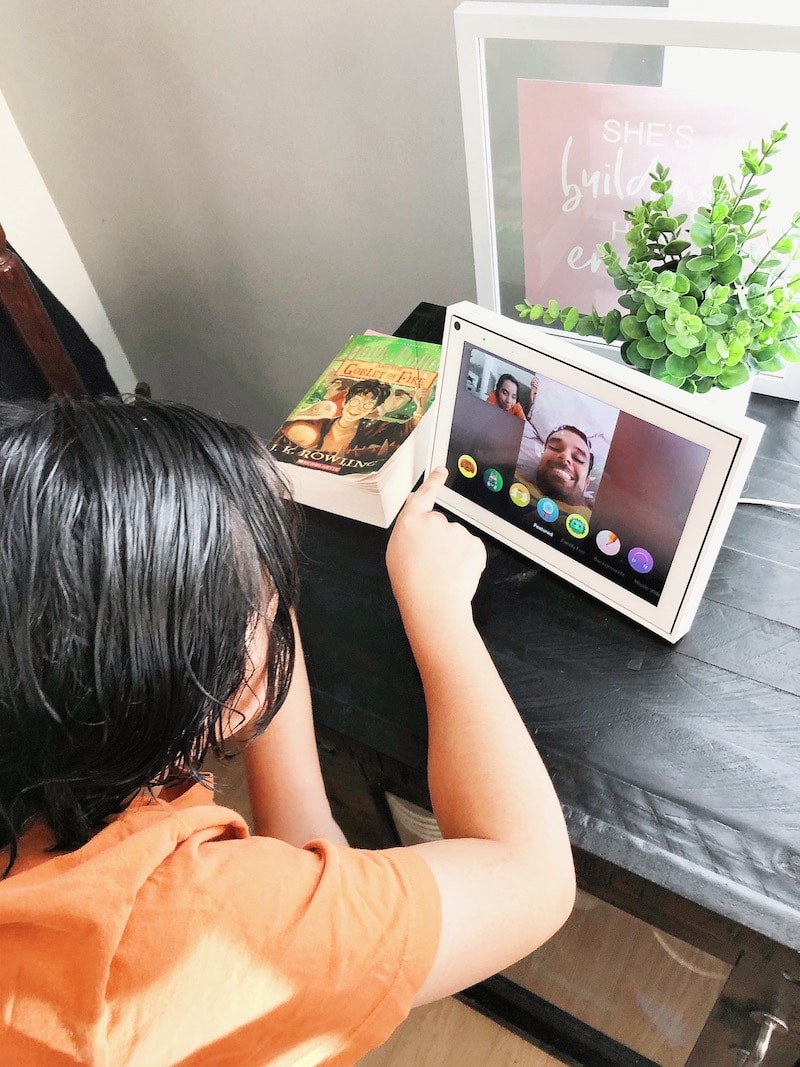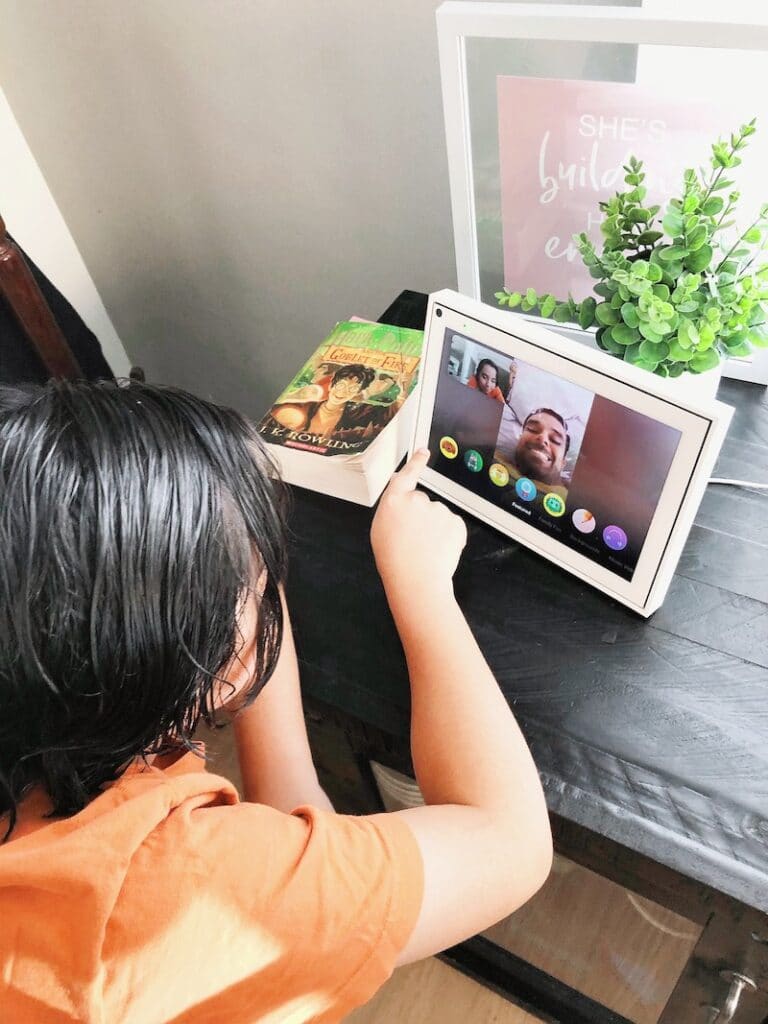 The built-in cameras also allow callers to use fun filters and backgrounds, which make talking to friends and family even more fun.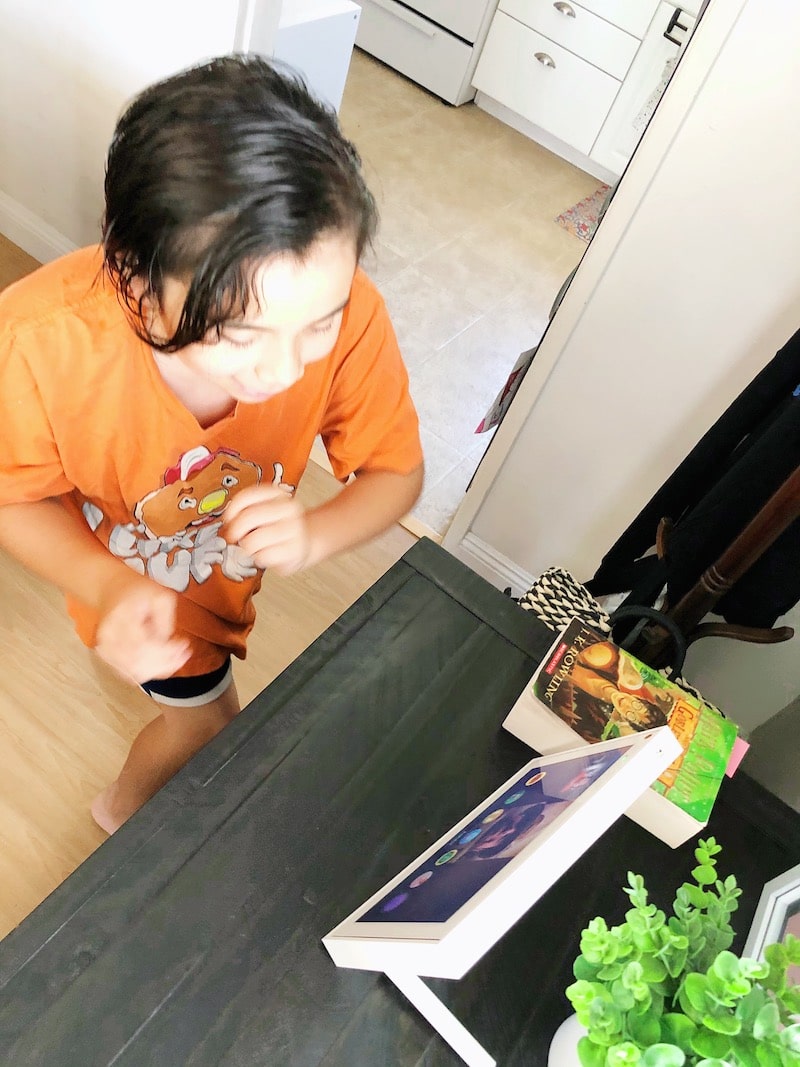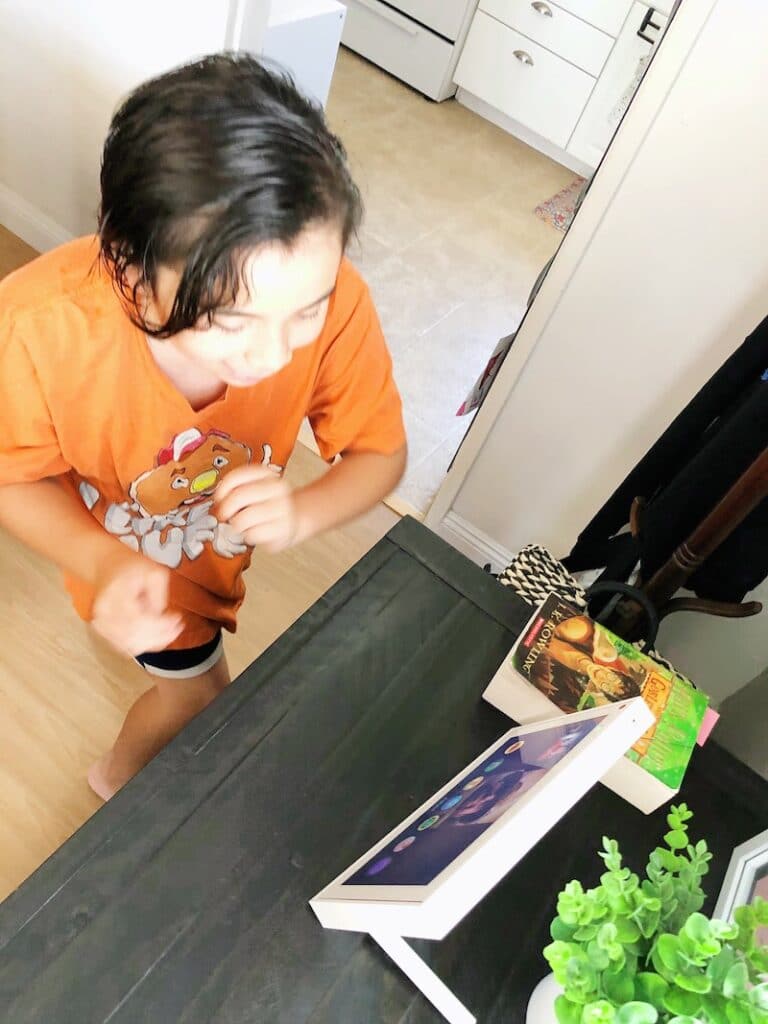 The first time that Luca used the video messaging feature went pretty smooth. Once he figured out that he could change the filters on his face, he went pretty crazy with it and was just so excited to use it.
Portal from Facebook discount
When we purchased our Portal, we took advantage of the Portal discount! There is NO COUPON CODE required –> https://m.svnlnk.com/m/p/22347780/11399388/c?afsrc=1.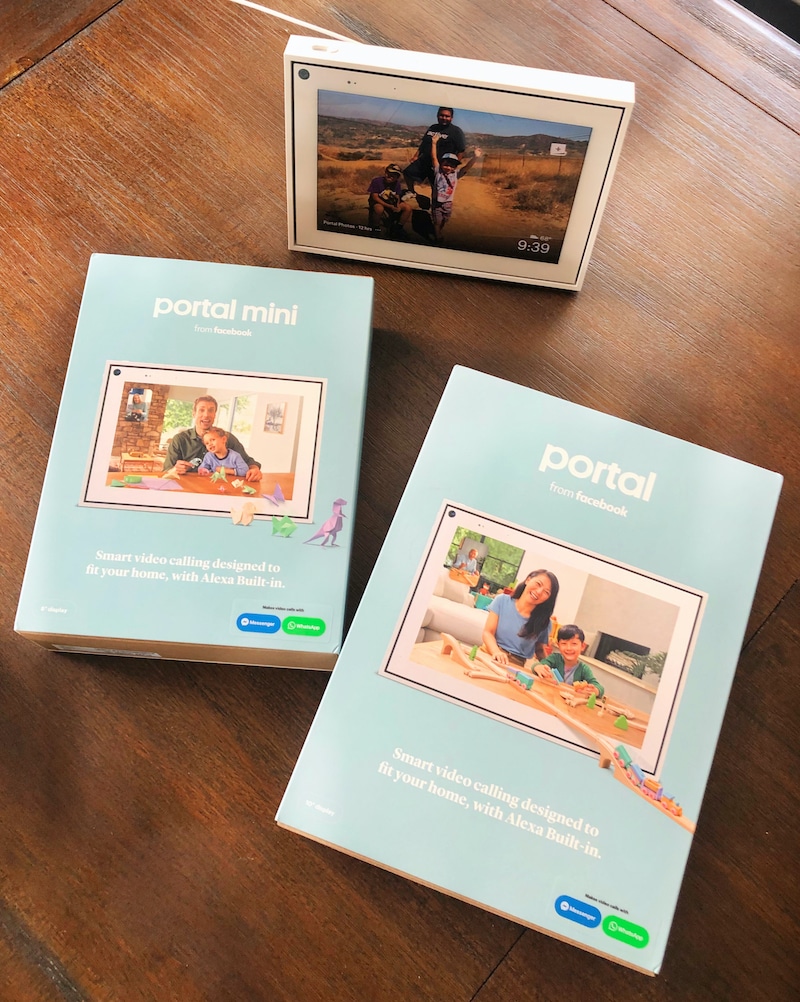 We purchased both Portals in white (but it's also available in black). We purchased the 10" HD display for our home, and a Portal mini for my suegra (my mother-in-law).
Even though my suegra doesn't have a Facebook account, it was easy enough to create one for her so she would have access to us whenever she wants to give us a call.
We also added pictures to her device so that it would play family photos for her to remind her of her family. She's currently going through tough times, and being able to cheer her up with photos and entertainment apps that she can easily use without having to read anything was a real treat for us to be able to do.
If you do decide to take advantage and purchase two Portal from Facebook devices, you'll not only save $50 off your purchase (you can mix and match devices), but you'll also be able to ship to multiple addresses at no extra cost!
Have you thought about getting Portal? or do you have one? I would love to hear how you use it! Let me know in the comments below.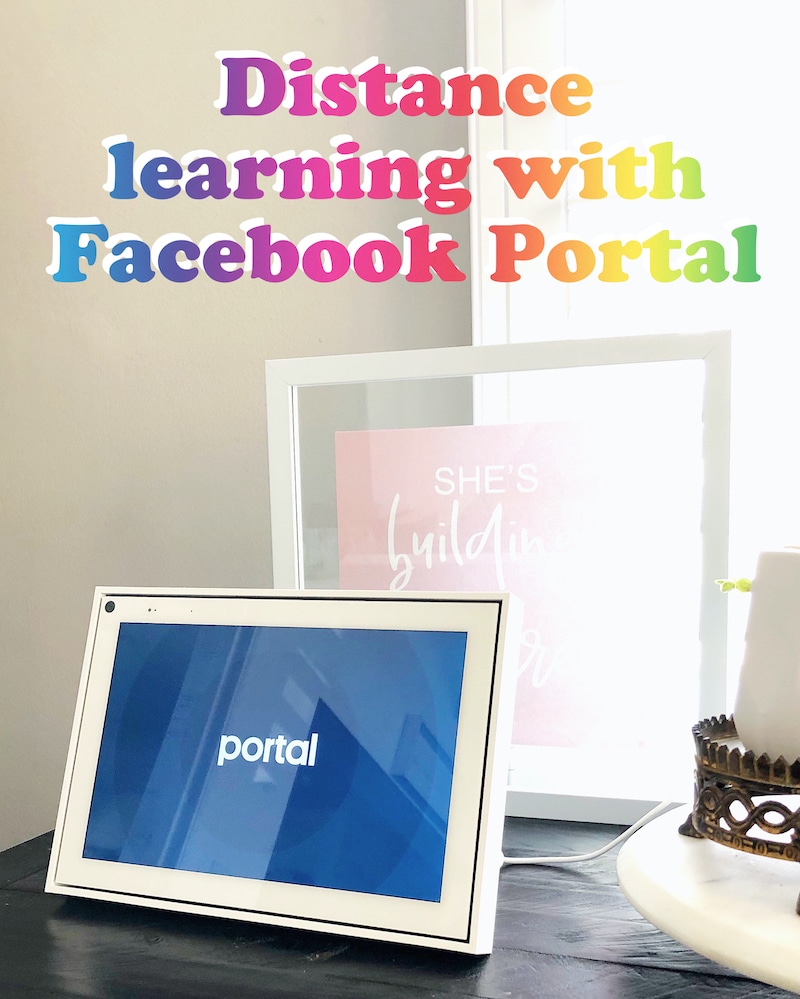 Thank you for reading! Stay updated on fun things to see, eat and do in Orange County by following us on Facebook, Instagram and TikTok!
Originally published on July 27, 2020. Last Updated on April 29, 2021 by Pattie Cordova