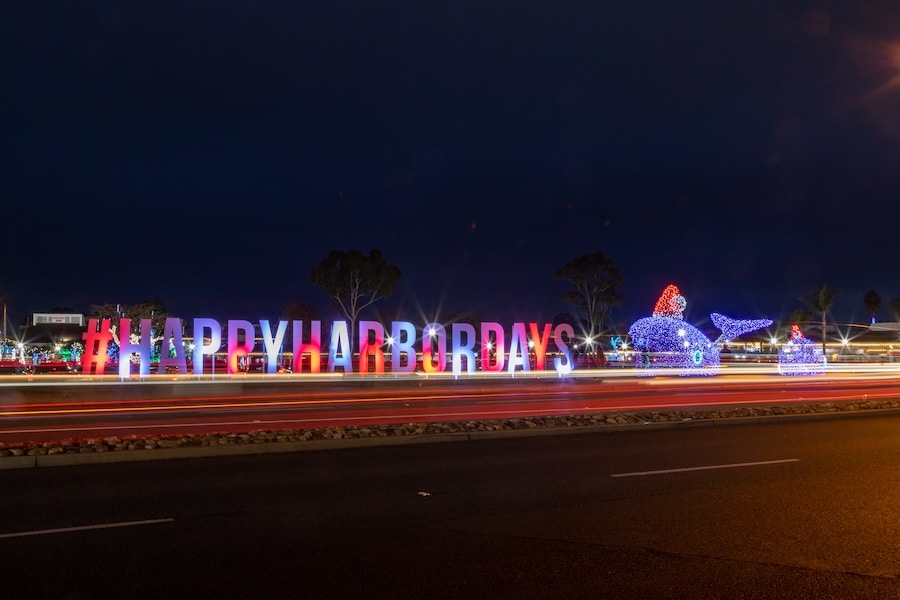 Guide to Dana Point Christmas events
Nestled along the picturesque Pacific coastline, Dana Point offers a unique blend of natural beauty, cultural charm, and seasonal cheer – even more so during these Dana Point Christmas events!
As the holiday season approaches, Dana Point, a charming coastal town in Southern California, transforms into a magical destination filled with an array of festive activities and experiences.
Whether you're a resident or a visitor, there's no shortage of things to do in Dana Point during this special time of year.
From vibrant light displays to coastal adventures and holiday markets, the town offers a little something for everyone to enjoy. In this guide, we'll explore some of the exciting activities and events that will make your holiday season in Dana Point truly unforgettable.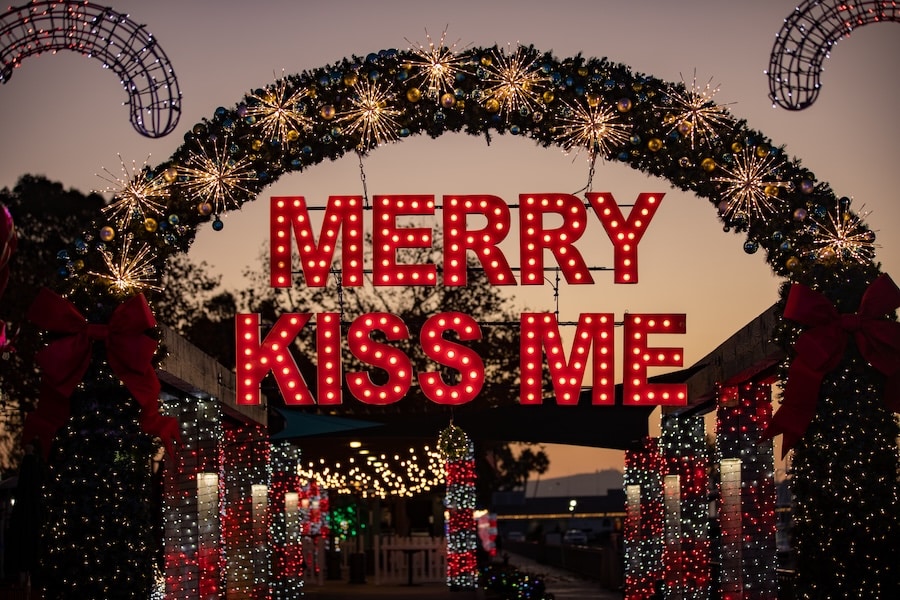 Guide to Dana Point during the holidays
Dana Point Harbor Partners is spreading cheer and brightening this merry season by hosting the annual holiday light display, consisting of over 700,000 LED lights.
Set to illuminate the Harbor November 15, 2023 through January 14, 2024, Happy Harbor Days offers themed light exhibits including a giant whale sculpture, lit-up palm trees, a giant beach ball ornament stack, and the popular "Merry Kiss Me" arch.
Throughout the holiday season, visitors and locals can enjoy live music, visits with Santa, waterfront restaurant offerings, boutique holiday shopping and more.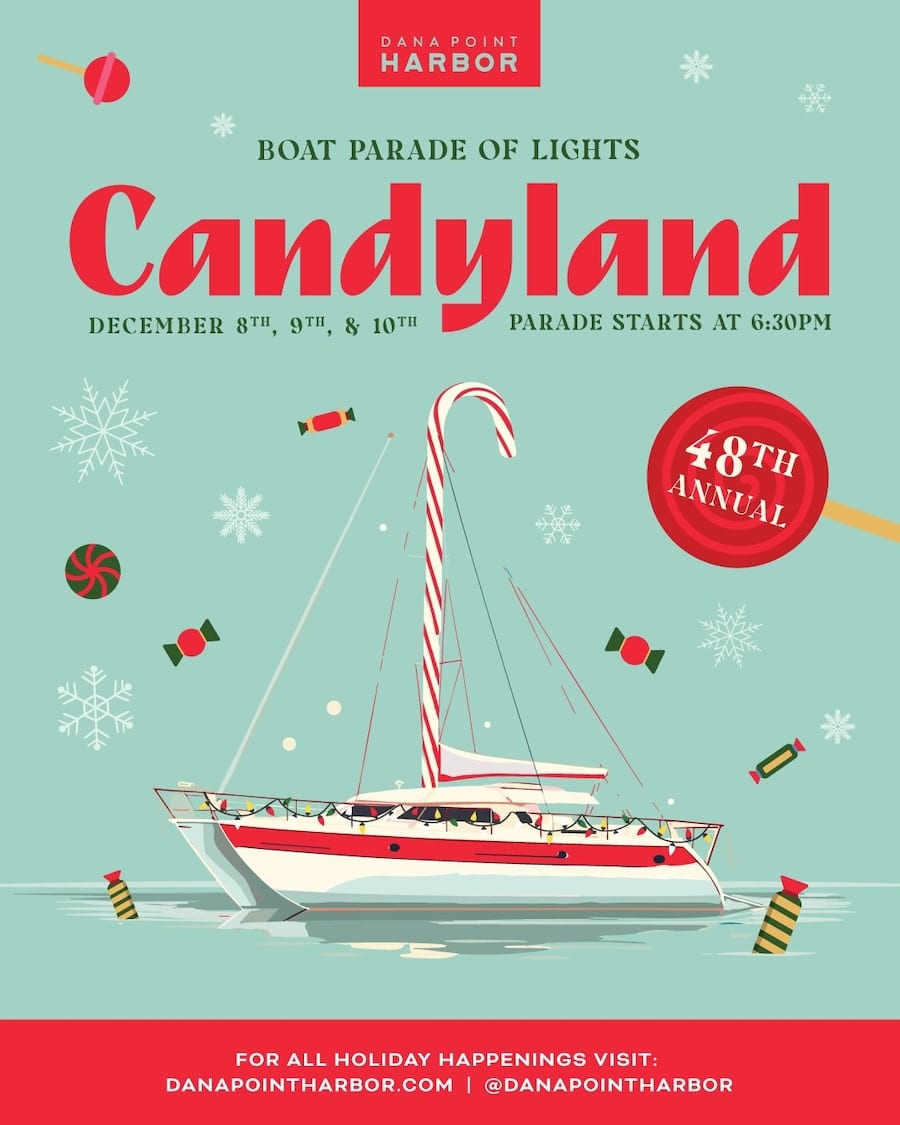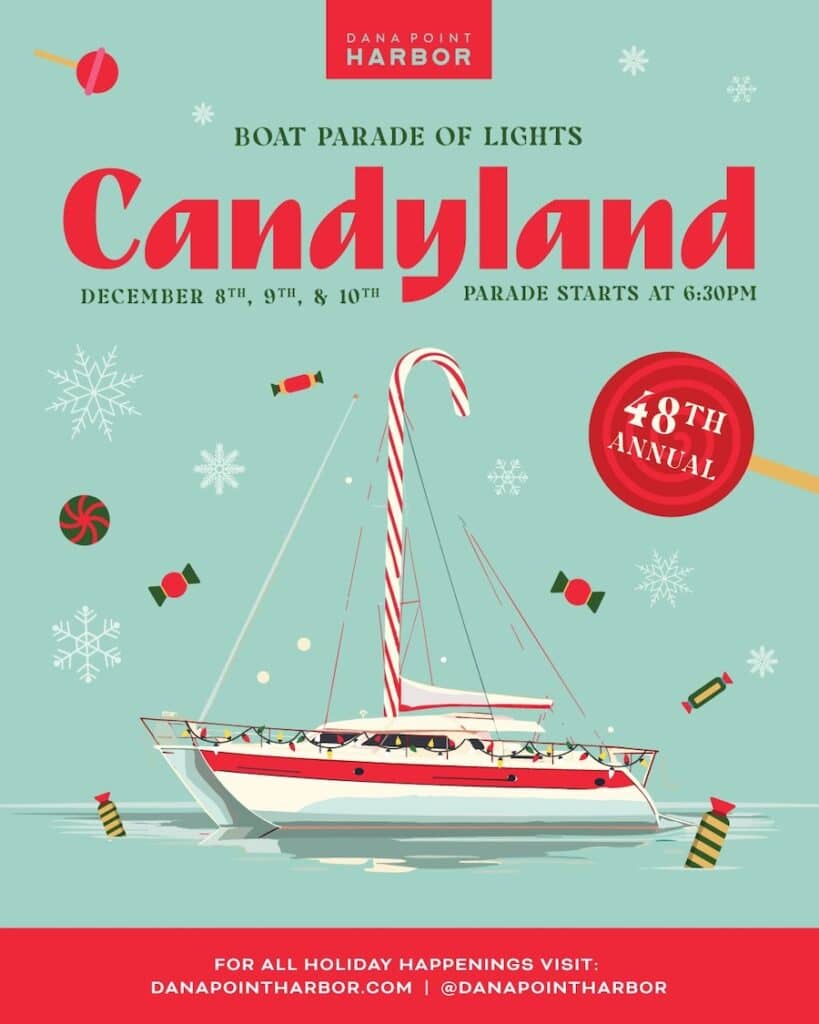 Boat Parade of Lights in Dana Point
The highly anticipated Boat Parade of Lights returns this holiday season for its 48th celebration from December 8 – 10. The parade begins at 6:30 p.m. and is sure to be sweet with this year's "Candyland" theme. Boaters will decorate their vessels for a chance to win $10,000 in cash prizes across different award categories courtesy of Dana Point Harbor Partners. Award categories include Best Use of Theme, People's Choice, Supervisor's Cup, Mayor's Cup and more.
Santa Visits in the Clock Courtyard
Santa Claus will visit the Harbor on December 8 & 15 from 3 – 5 p.m. and take residence in front of the classic Dana Point Harbor VW bus in the Clock Courtyard. On November 18 from 9 a.m. – 12 p.m. visitors can book professional photos with Santa in front of the holiday-themed photo op created by Style My Holidays. The holiday display will remain up throughout the month of December for all to enjoy.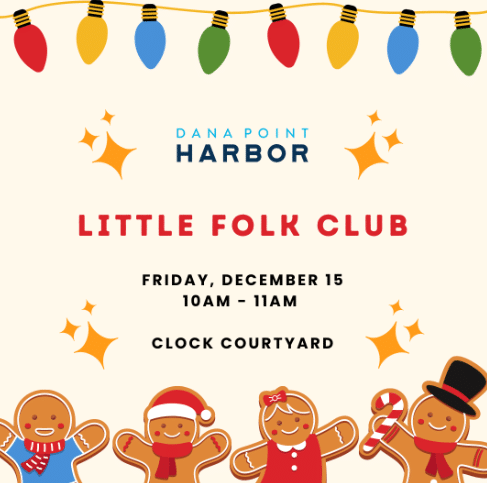 Little Folk Club
Little Folk Club returns December 15 and invites children of all ages to bring their favorite instrument for a special Christmas sing-along. To spread the holiday cheer, face painting and crafts for little ones will also be available. Little Folk Club takes place in the Clock Courtyard from 10 – 11 a.m.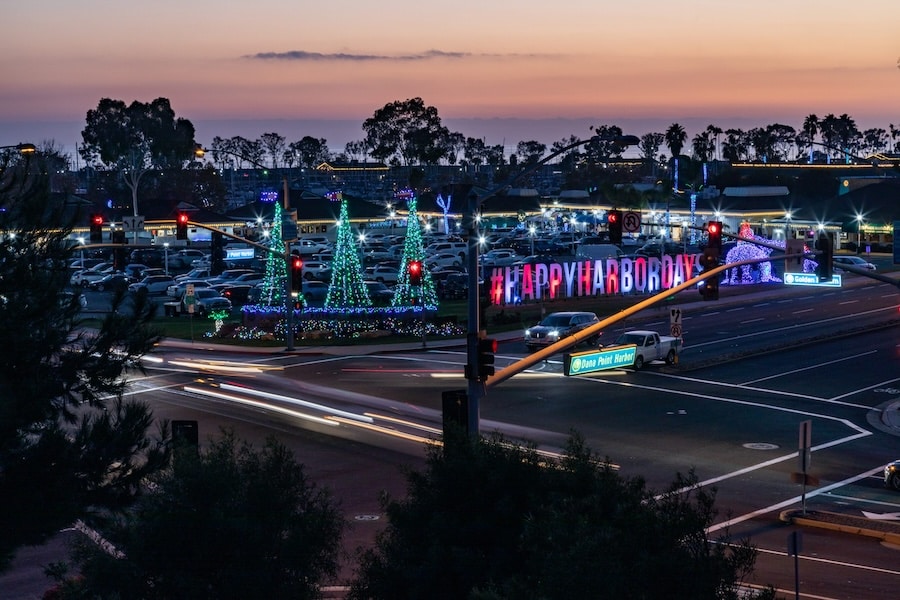 Santa Paws
The Pet Project Foundation will host its annual Santa Paws on December 9 & 10 from 10 a.m. – 3 p.m. in the Clock Courtyard. Pet photos will be offered for small donations with all proceeds supporting the Pet Project Foundation. 
Boat Rides with Santa with Dana Wharf
Dana Wharf Sportfishing & Whale Watching will also host the annual Boat Rides with Santa on December 2 and 3 from 10 a.m. – 2 p.m. Take photos with Santa and his holiday helpers on this adventure at sea for a $5 donation with proceeds supporting Soroptimist of Capistrano Bay. Reservations will be required. Visit danawharf.com for more information and to purchase tickets.
Visit the Harbor events calendar on the website for additional holiday happenings.
WHERE
Dana Point Harbor, 34555 Golden Lantern St., Dana Point, CA 92629 
We hope you enjoyed this guide to Dana Point Christmas events. Looking for more holiday fun? Visit our list of things to do this holiday season in Orange County!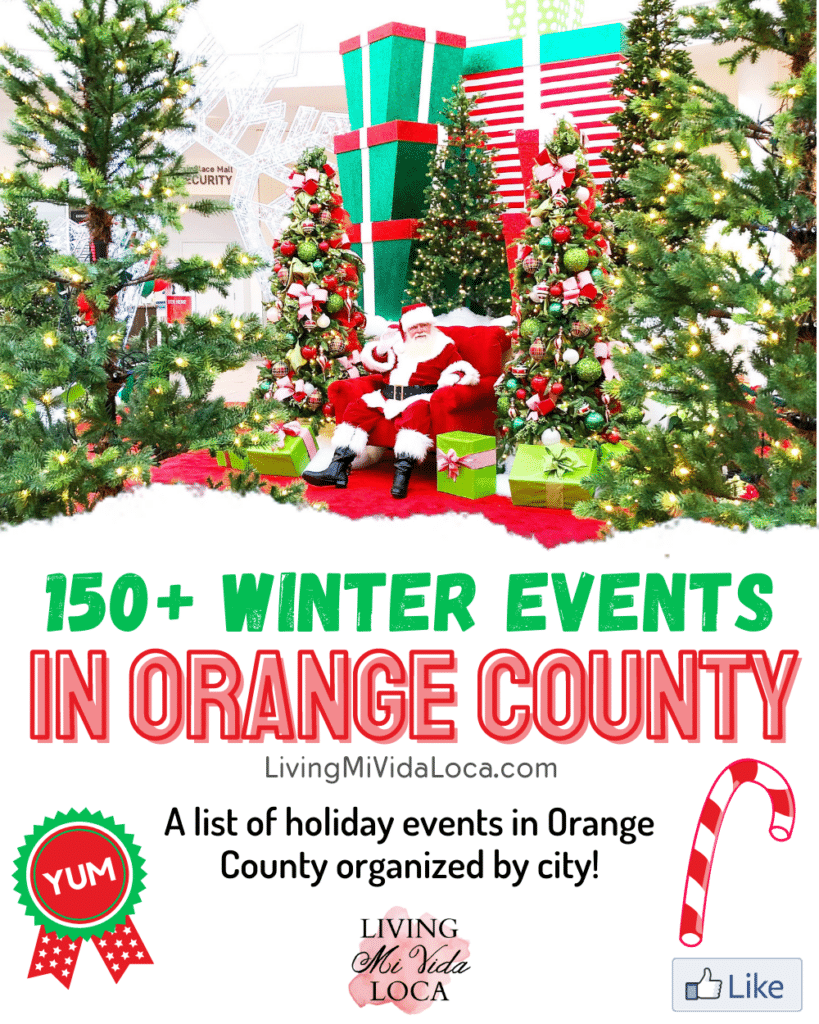 Originally published on October 23, 2023. Last Updated on October 23, 2023 by Pattie Cordova