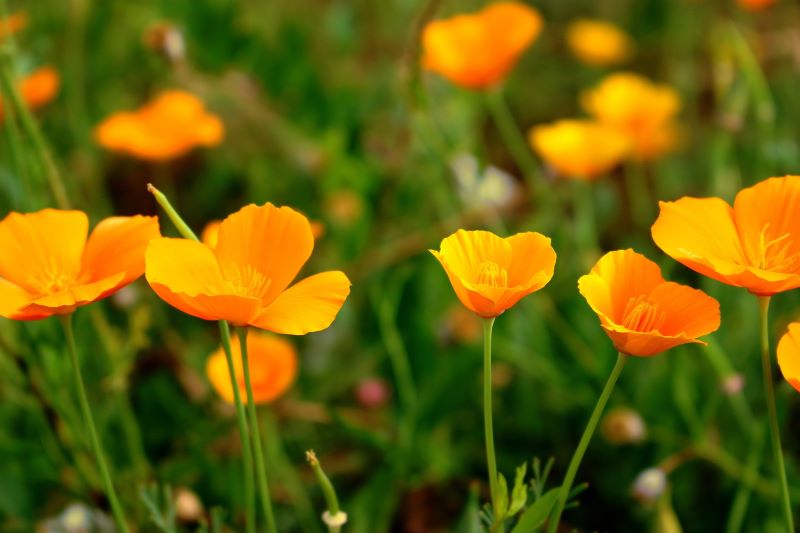 Spring season is right around the corner! It's time to plant some seeds and get outdoors to see wildflowers and visit flower fields in Southern California.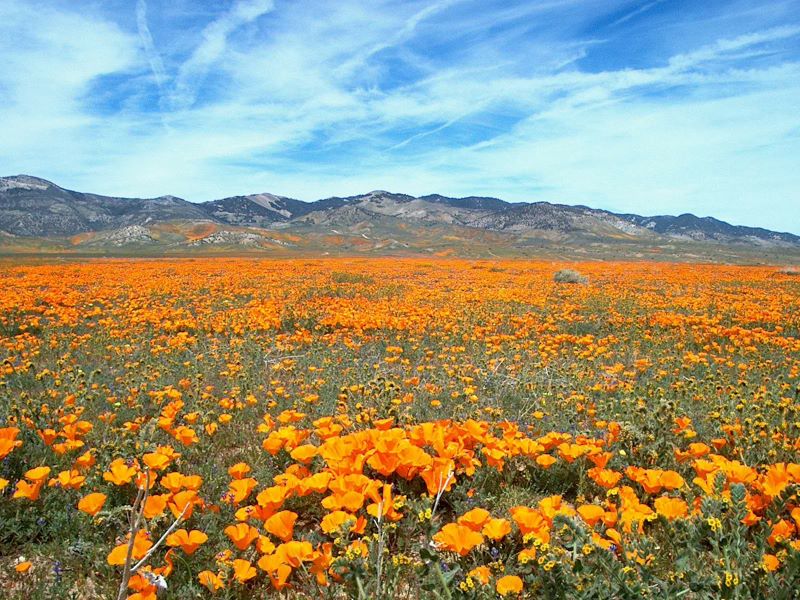 This time of the year is also a great place to check out spring flowers and take some nice pictures with your family at the best flower fields in Southern California.
Please remember that it is proper etiquette to not touch the flowers or go into the flower fields themselves to take pictures. Take pictures from the proper distance to avoid getting reprimanded from being too close.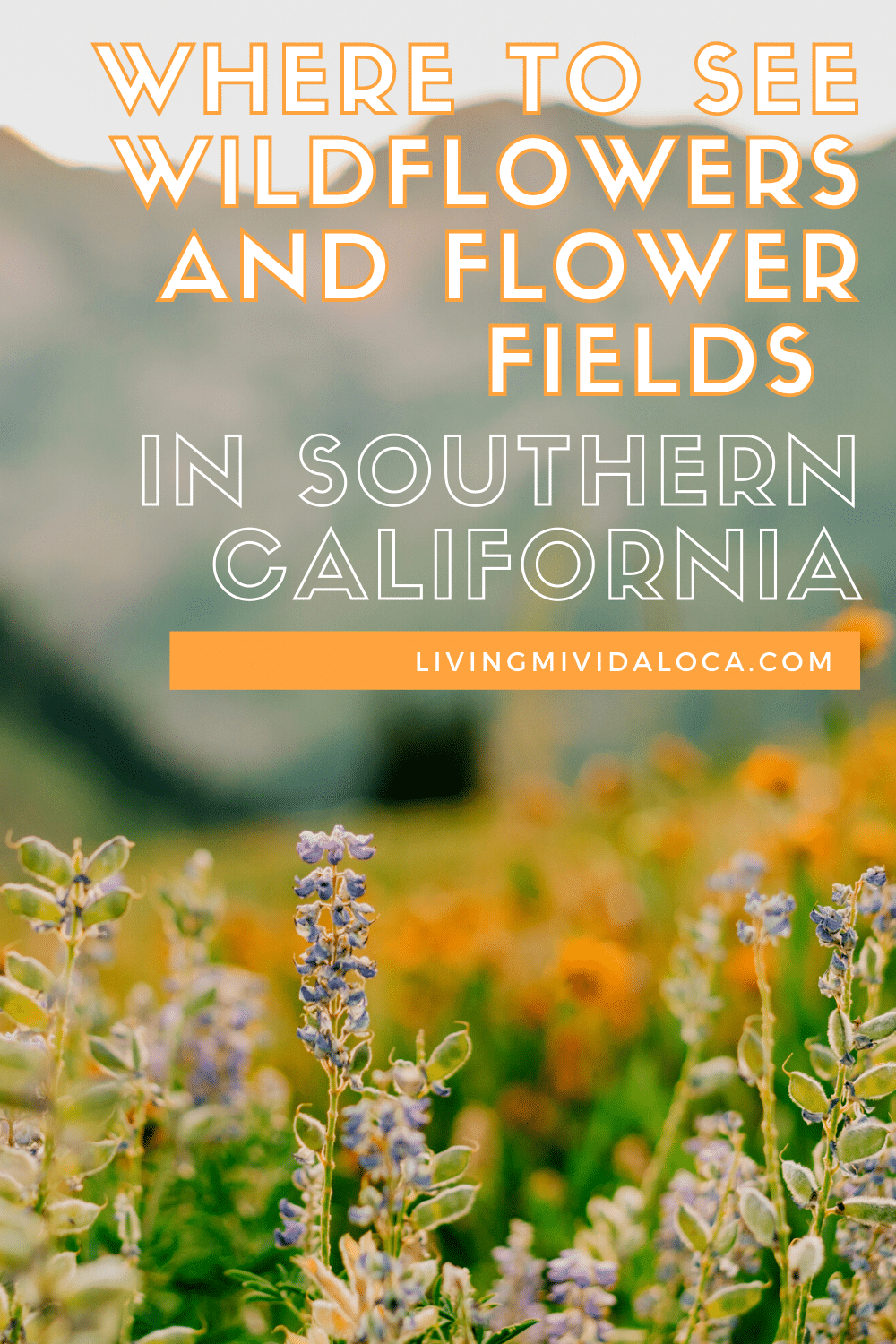 We have compiled a list of flower fields in Southern California where you can see all types of spring flowers. In the past, some locations have had special spring events to commemorate the special spring season, but this spring there are COVID restrictions in place.
Flower fields in Southern California
Click the name of each location to view their website and read more information about each flower field and locations where you can see wildflowers in Southern California.
Sherman Library and Gardens is open year round and hosts several special events and workshops throughout the year. You can also purchase plants and other gifts. Admission into Sherman Library and Gardens s is $5.
Tomatomania is currently going on right now where you can purchase several varieties of tomato plants and it will wrap up on March 7.
There are also various activities you can stream online, just check on their website. You can even join a live stream of Tomatomania.
Their next spring event is going to be 'Experience Spring in the Garden" from March 19-May 9. It will be a place where you can:
"Discover the world of nature, gardening, orchids, and indoor plants.

Experience viewing artistic garden displays for inspiration.

Learn how to rejuvenate your garden by creating a beautiful flowering and bountiful edible garden.

Connect with our gardening experts and discover specialty plants through weekly live streams.

Decorate your home with unique statement pieces.

Bring nature and beauty into your garden and home."
We like going to this place for their nature tours but they also have a few spring events coming up.
Their yearly event, Veggiepalooza, will be virtual only. You can shop for plants on their website. It will be from March 20-April 2 in 2021.
It's always a huge celebration in the spring time at this place when the swallows return to the mission. This year, the Return of the Swallows celebration will be virtual and will take place Friday, March 19th from 9am-2pm. You can live stream it and it is FREE. More details on their website.
Due to the pandemic, the mission has suffered significant losses to their revenue and if you'd like to make a donation, please visit their website. They also have online guided tours available Fridays-Sundays.
This botanic garden is the largest botanic garden dedicated to California native plants. It promotes botany, conservation and horticulture and hopes to educate the public about California's native flora.
This garden is home to 22,000 California native plants and is spread across 86 acres in Claremont.
There are events, classes and exhibits throughout the year. Currently due to COVID restrictions, they have a limited capacity.
They are open Tuesdays-Sundays, 8am-6pm daily and adult admission is $10 and children $4. Check out their website for upcoming events as there are many but right now there are being held on Zoom (an online format).
These gardens are located inside The Huntington Library, Art Museum and Botanical Gardens in San Marino, CA (close to Pasadena).
There is so much to do here that you will want to go there multiple times as you cannot see everything in one day.
Due to COVID restrictions, the outside gardens are the only areas open. Advanced reservations to attend are required. Adult admission is $25 and $21 for children. It is also pricier on weekends and holidays.
There are about 120 acres of botanical gardens with 16 themed gardens. Some of the gardens are the Australian garden, the California garden, the Camellia garden, the children's garden, the Chinese garden, the desert garden, the herb garden, the Japanese garden, the jungle garden.
You can check out their calendar for the various events happening throughout the year. Right now the events are being held on Zoom.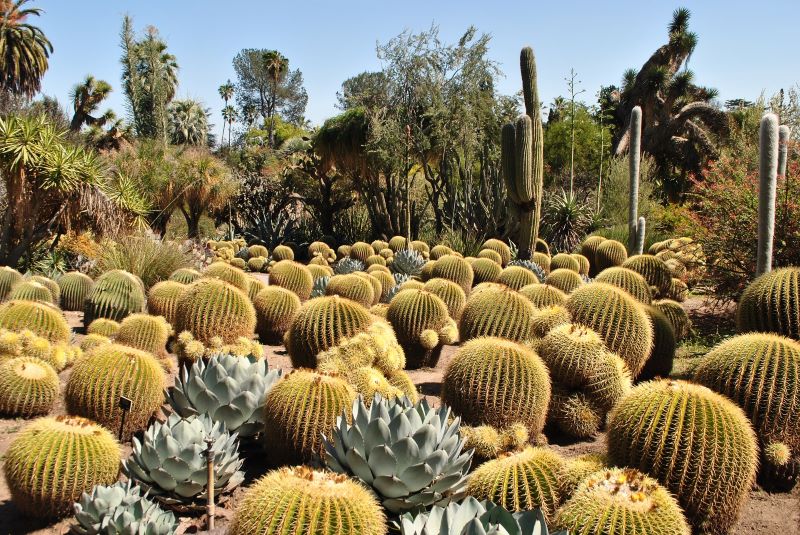 You can check out the wildflowers around Chino Hills State Park which encompasses the areas of Corona, Chino Hills, Yorba Linda, and Brea.
You can park your car for a fee of $5 and there are several trails you can take into the park. Trails are open but the park rangers are asking people to wear a mask and socially distance.
Also there are several entrances into the park from the various cities also listed on the website. Do note that it is part of the wilderness and there is lots of biodiversity so you may come across some critters. Wear comfortable clothes as it is a popular place for hikers and bikers.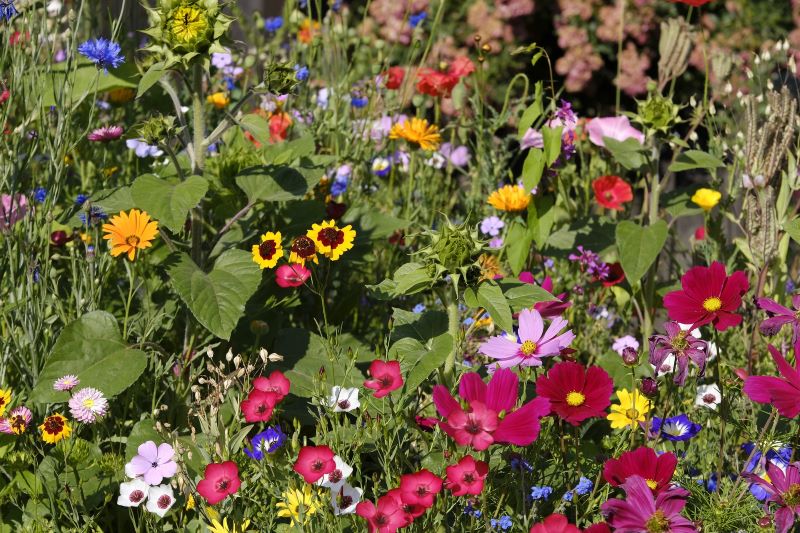 You can see the poppies during the spring time in Lake Elsinore. There hasn't been a lot of rain this past year so there won't be a super bloom or much bloom at all.
The City of Lake Elsinore has had a dry winter overall with only 4.29 inches of rain as of March 15, 2021. In comparison, the City had more than 20 inches of rain during the 2019 Super Bloom. Therefore, at this time there are very little poppies blooming in Walker Canyon and it is unlikely this area will have a wildflower bloom this year. The City is working with our partners to closely monitor for a bloom and will update our website as, and if, anything changes.  
You can go through a hike at Walker Canyon and see if you come across any wildflowers.
There is so much to do at this place full of flowers, plants, trees and anything green! They have tours, classes and special events going on throughout the year. Tours are currently on hold due to the pandemic.
There are still some live classes such as Yoga in the Garden and some zoom classes as well. Admission is $15 for adults and $5 for kids.
There will be several spring events at this location this year but you must buy your tickets in advance since space is limited due to COVID restrictions.
Signs of Spring will be March 15-May 31. Tomatomania will take place April 9-11. Earth Day with Wildflowers will take place April 19-25. Per the online calendar, there are currently no classes available.
This botanical garden is located in Palos Verdes. Admission is $15 for adults and $5 for children. Soar Tropical Butterflies will be April 1-July 31 and will feature tropical butterflies.
The experience begins in the garden area featuring a portion of the spring superbloom, butterfly-attracting flowers, and other pollinators.
Tickets for this special event are $22 for adults and $12 for children and include garden admission.
Lancaster, CA
There is a lot going on in the Lancaster area that's worth the drive.
This state park has a lot going on and there is a ton of information on the official park website. The season opens March 1 and the wildflower season generally lasts from as early as mid-February through May.
You can not only see the poppies here but you can also go for a hike, listen to the birds and just get away from the city. Currently there are restrictions in place, but the park is open.
You need to pay for parking and it is limited. Another alternative to see poppies from the comfort of your home is to see the poppy live cam, just click here: Antelope Valley California Poppy Reserve Live Stream.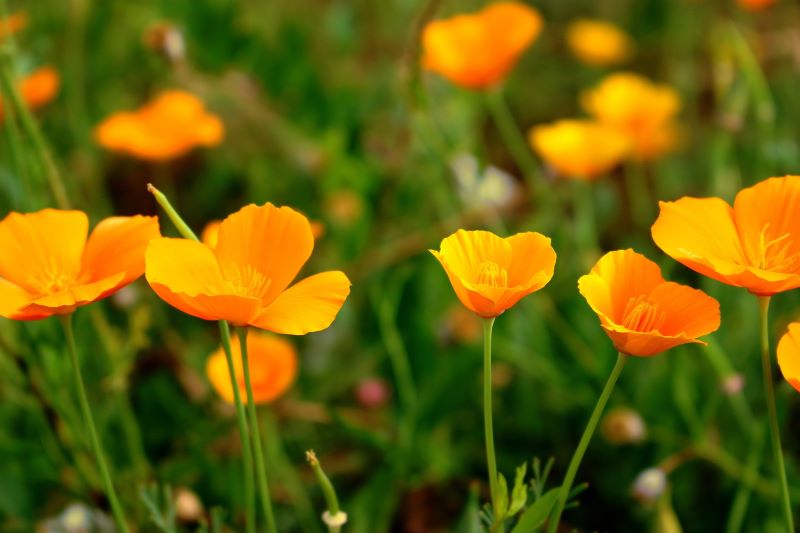 This festival was cancelled in 2020 due to the pandemic. Currently their website is not updated and we do not know what is planned for the 2021 spring season. This festival's location is California's largest population of poppies that also happens to be our state's flower. You can enjoy music, art and food as well as take pictures with the poppies at this annual festival.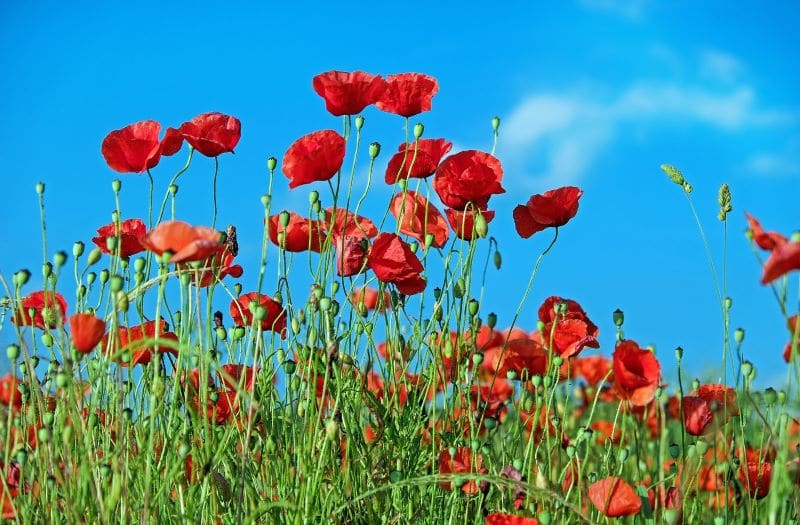 You can see an assortment of flower fields in Carlsbad at this very popular north San Diego location. The season runs from March 1-May 9. Hours are 9am-6pm daily. Ticket prices are $20 for adults and $10 for children. You must buy tickets in advance due to limited capacity restrictions.
There is also a wagon ride that can take you on a tour around the fields for an additional cost. Wagon tours are regularly cleaned and disinfected and allow for social distancing.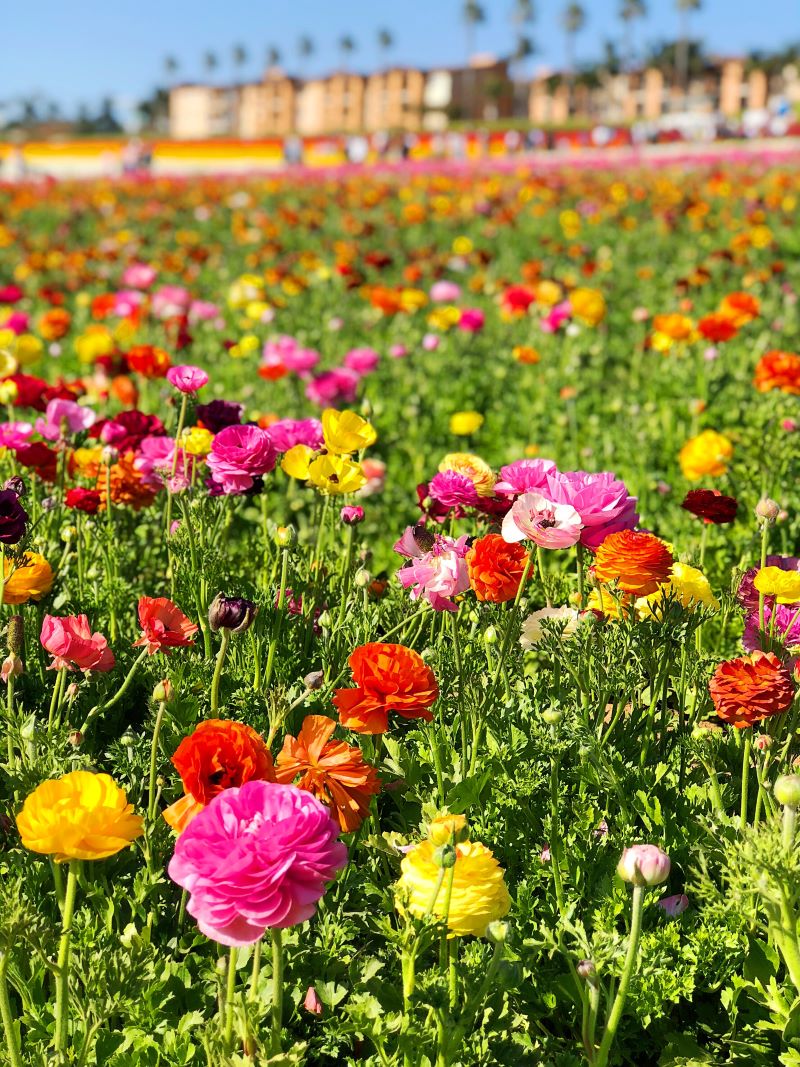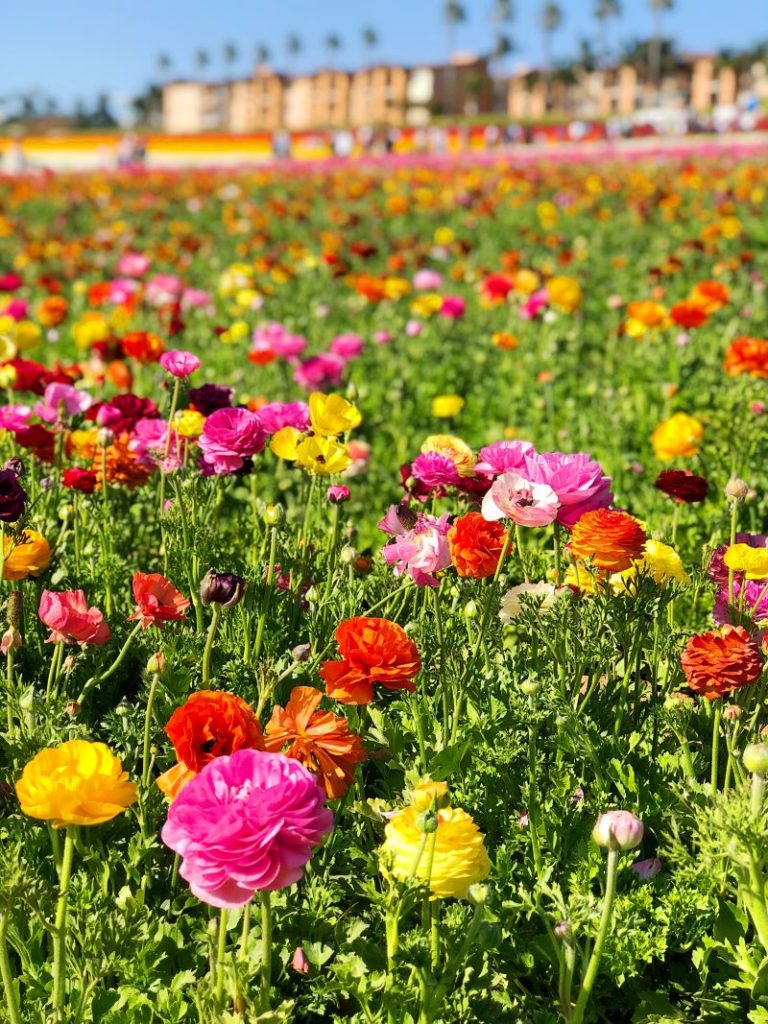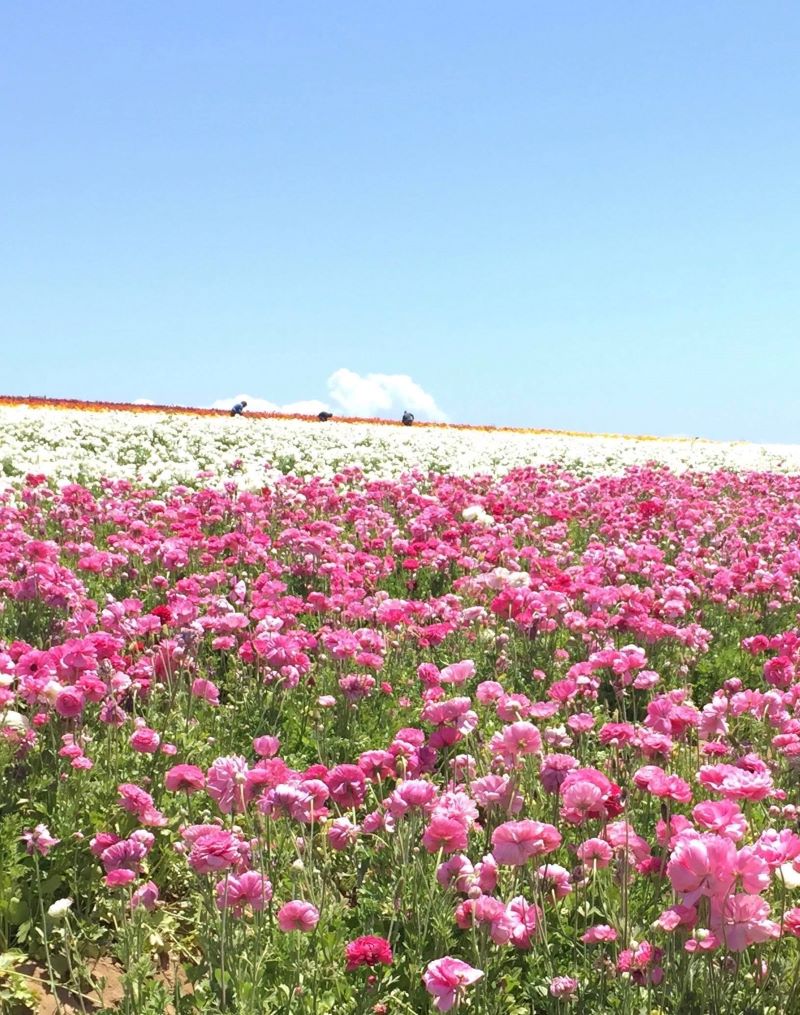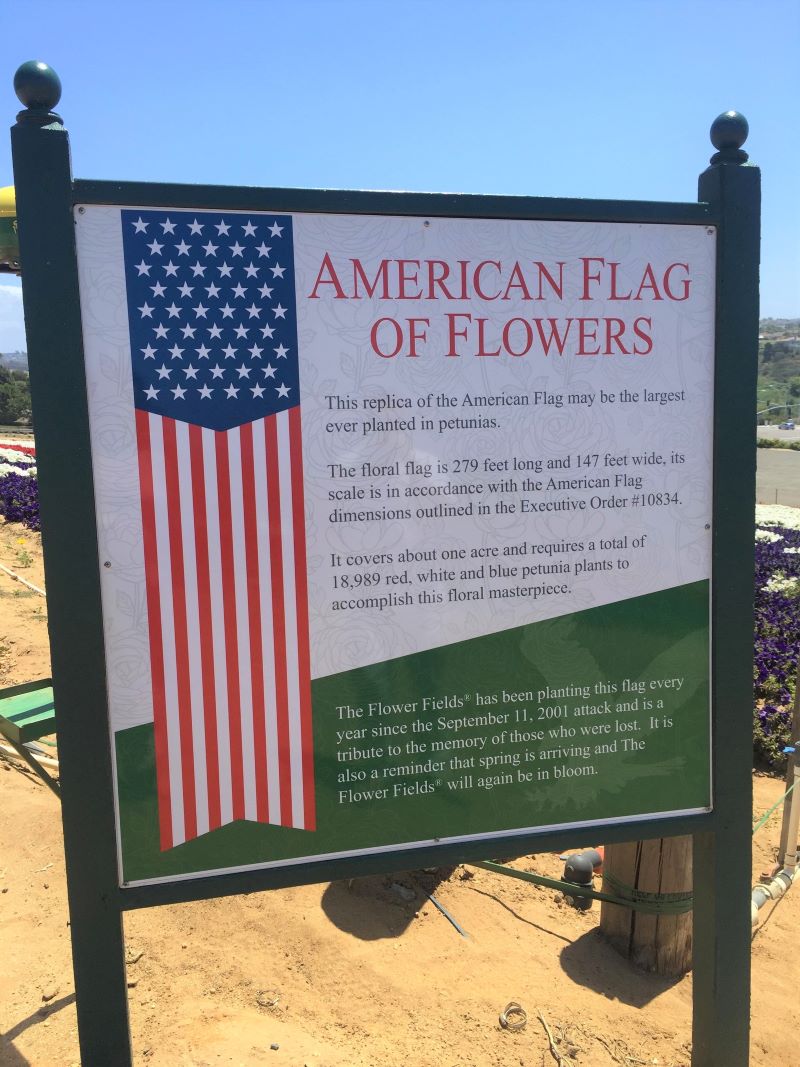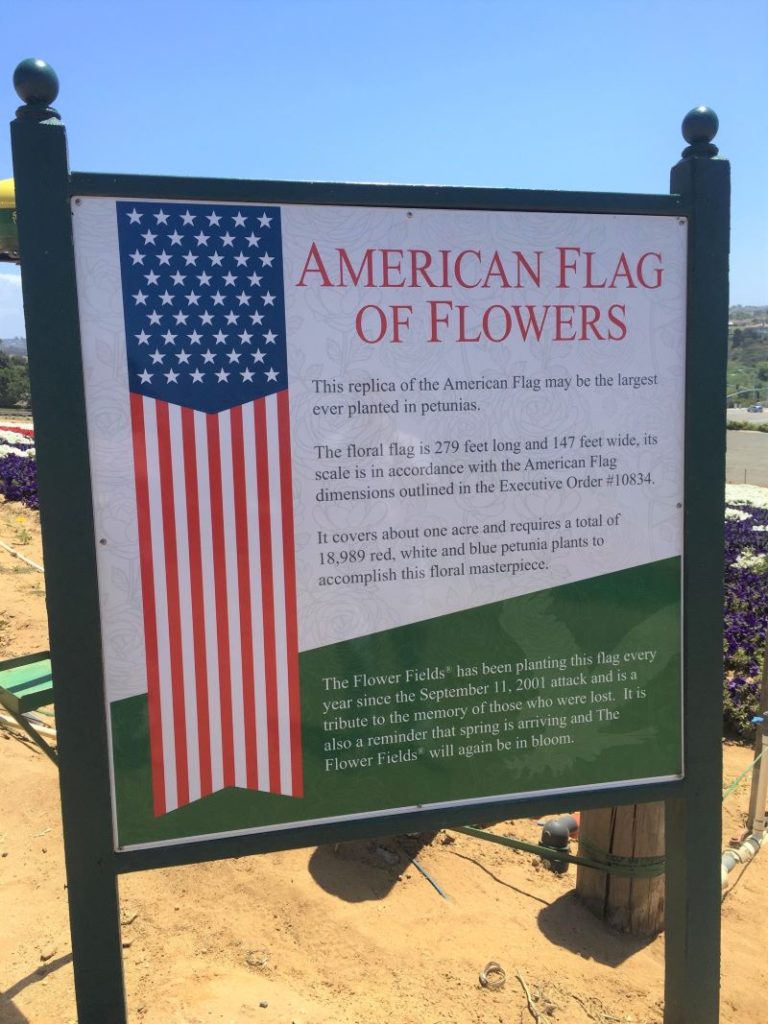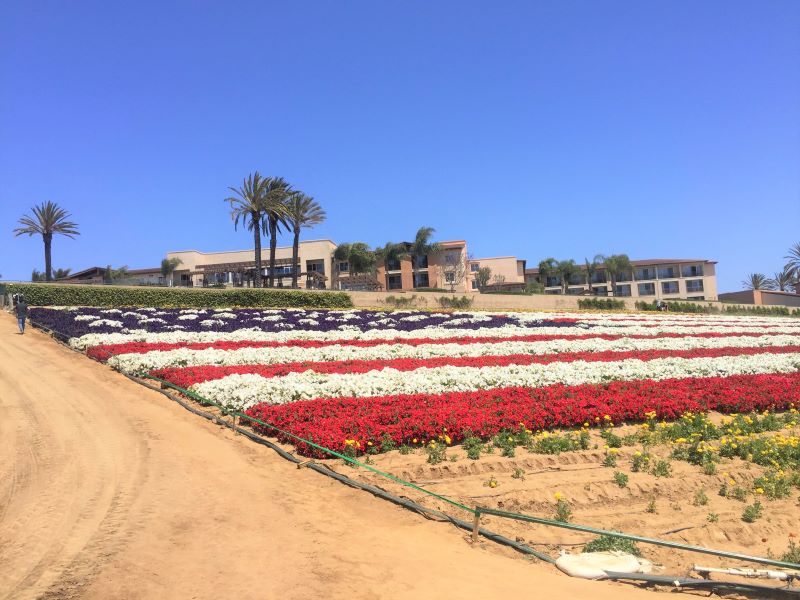 This is a national park that is home to many plants and animals. There is so much you can do at the park such as hiking, biking, stargazing, horseback riding and take photography of the various landscapes. You can view wildflowers starting in February and as late as June.
The amount of wildflowers you will see all depends on the rainy season so each year will be different. On the park website, you can take some virtual tours and see photos of the area before your visit. Check out Virtually Experience Joshua Tree National Park – Joshua Tree National Park (U.S. National Park Service) (nps.gov)
This garden is located in Thousand Oaks. It is a 41 acre property that has a very popular children's garden. The amenities include one bird habitat, a the kids adventure garden, a nature trail and five picnic tables.
There will be a Leprechaun Gold Rush on March 17 (St. Patrick's Day) for $20 at the nearby community center and the cost includes a kit for a leprechaun craft, decorating a cookie and hunting for gold.
For more events, please visit the website.
This state park can be found in the southeast corner of the state of California. For up to date information, please check the website. A fun part of the website is you can see tons of photos of the park if you'd like to virtually visit instead.
Like most other state parks, there are restrictions if you plan to visit in person. One fun aspect of the park we discovered is that there is a Pictograph Trail where you can see ancient art and that looks fun.
We understand you may feel uncomfortable visiting these parks and gardens in person, so we invite you to check out the virtual tours and zoom classes instead in order to support them.
Many have suffered considerable financial losses and we can support them by purchasing online classes or providing a donation so they are still around when this pandemic is over.
Thank you for reading! Stay updated on fun things to see, eat and do in Orange County by following us on Facebook, Instagram and TikTok!
Originally published on February 15, 2021. Last Updated on April 1, 2021 by Pattie Cordova