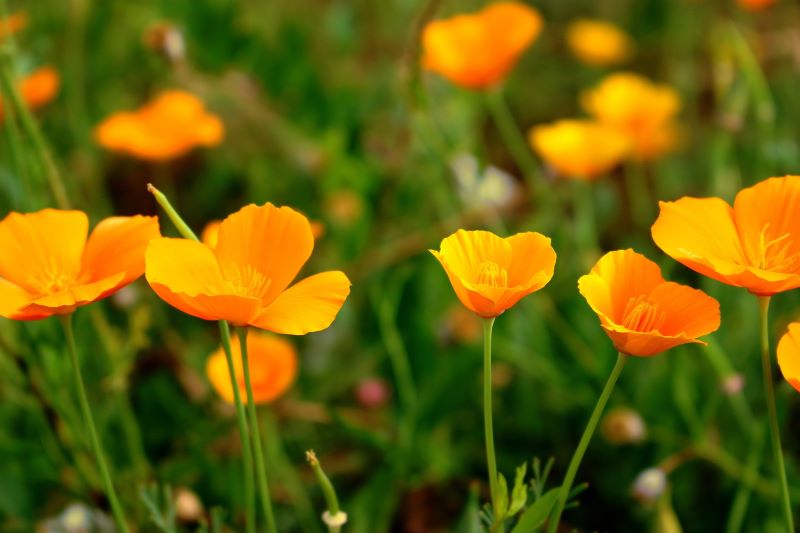 Travel
Best places to see wildflowers in Southern California
Spring season is right around the corner! It's time to plant some seeds with the kiddos and get outdoors to visit the best places to see wildflowers in Southern California.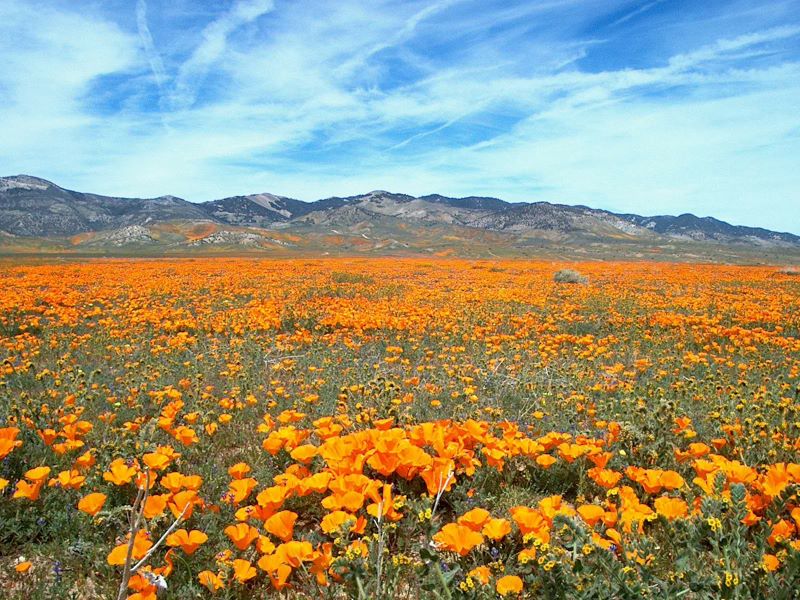 It's also a great place to check out spring flowers and take some nice pictures with your family at the best flower fields in Southern California. Do note, however, that it is proper etiquette to not touch the flowers or go into the flower fields themselves to take pictures. Take pictures from the proper distance to avoid getting reprimanded from being too close.
We have compiled a list of places in Southern California where you can see all types of spring flowers. Some locations even have special spring events to commemorate the special spring season.
Best places to see wildflowers in Southern California
Sherman Library and Gardens is open year round and hosts several special events and workshops throughout the year. You can also purchase plants and other gifts. Check out their upcoming spring celebration:
"Celebrate the Spring season at Roger's Gardens! Experience a weekend of artistic garden displays, special events, seminars and interactive demonstrations to inspire ideas for your home and garden. Rejuvenate your garden by learning from gardening experts on how to grow abundant rose blooms, create a bountiful edible garden, landscape with native plants, and the benefits of nurturing indoor plants. For entertaining inspirations, view beautiful tablescapes, learn from our designers how to make floral and planted arrangements, and taste our most popular seasonal gourmet foods. Our gardens have been inspired by Spring itself with endless photo opportunities. Embrace the season by celebrating beautiful environments, nature, habitats, and sustainable living while learning how to bring beauty into your home and garden."
We like going to this place for their nature tours but they also have a few spring events coming up. On March 21-22, they will have a Veggiepalooza sale with lots of tomatoes and peppers for sale. On April 4-5, they will have a Green Scene Plant & Garden Expo. You should check them out! It's a great place to go for a walk with your loved ones and check out the various plants and trees.
The Mission at San Juan Capistrano
It's always a huge celebration in the spring time at this place when the swallows return to the mission. Check out their Return of the Swallows celebration on March 19th from 9am-3pm.
"Join us for this historic celebration full of tradition, community, and festivity, on March 19 marking the return of our famous swallows to Capistrano and the coming of spring – a time of renewal and rebirth."
This annual celebration includes:
Ringing of the historic bells
Live mariachi music
Community presentations
Special Guest Presentation On Cliff Swallows
Native American Storytelling
Mission Basilica School performances
Flamenco dance performances
History of St. Joseph's Day and Swallows Legend
Visit off wildflower season with the kids and take some time to enjoy Mission San Juan Capistrano educational features.
Rancho Santa Ana Botanic Garden
This botanic garden is the largest botanic garden dedicated to California native plants. It promotes botany, conservation and horticulture and hopes to educate the public about California's native flora. This garden is home to 22,000 California native plants and is spread across 86 acres in Claremont. There are events, classes and exhibits throughout the year. They are open 8am-5pm daily and adult admission is $10 and children $4. Check out their website for upcoming events as there are many.
The Huntington Botanical Gardens
These gardens are located inside The Huntington Library, Art Museum and Botanical Gardens in San Marino, CA (close to Pasadena). There is so much to do here that you will want to go there multiple times as you cannot see everything in one day. It is pricey and adult admission is $25 and $21 for children. It is also pricier on weekends and holidays.
There are about 120 acres of botanical gardens with 16 themed gardens. Some of the gardens are the Australian garden, the California garden, the Camellia garden, the children's garden, the Chinese garden, the desert garden, the herb garden, the Japanese garden, the jungle garden. You can check out their calendar for the various events happening throughout the year. In February, they will have the 48th Annual Camellia show and sale.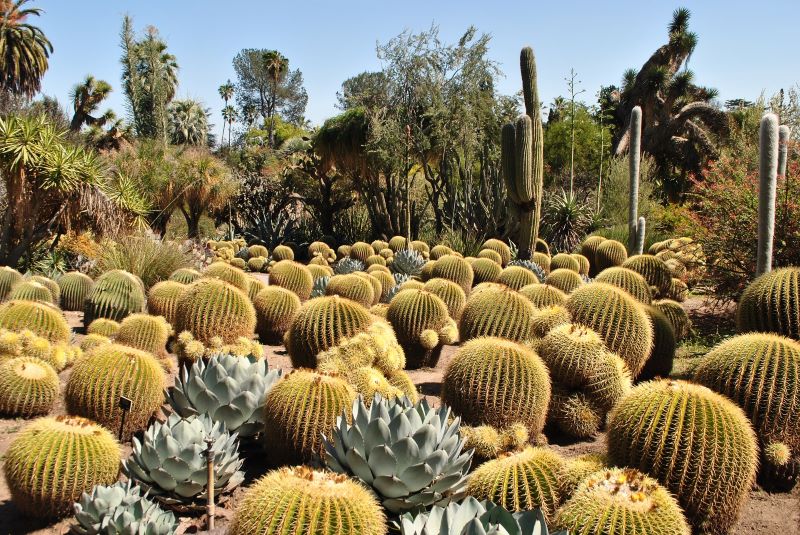 You can check out the wildflowers around Chino Hills State Park which encompasses the areas of Corona, Chino Hills, Yorba Linda, and Brea. You can park your car for a fee of $5 and there are several trails you can take into the park. Check the website to make sure that the trail is open. Also there are several entrances into the park from the various cities also listed on the website. Do note that it is part of the wilderness and there is lots of biodiversity so you may come across some critters. Wear comfortable clothes as it is a popular place for hikers and bikers.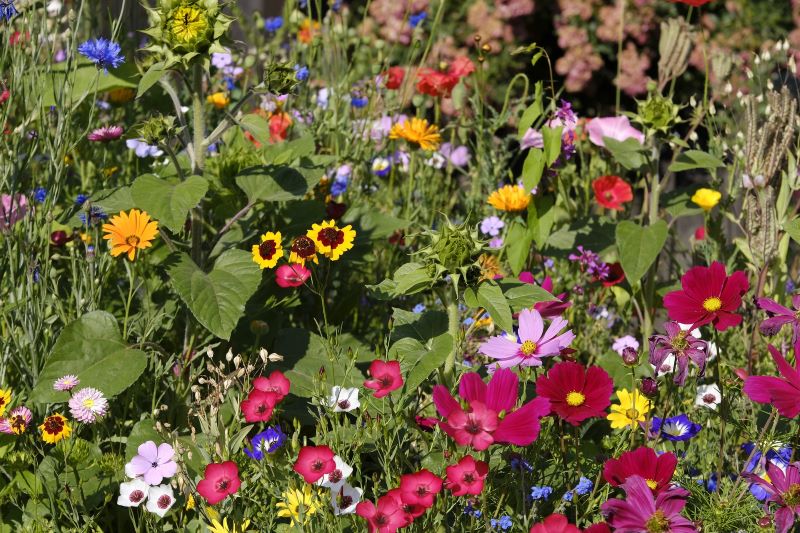 You can see the poppies during the spring time in Lake Elsinore. Last year there was a super bloom and it had to be temporary closed due to heavy crowds. You can see the poppies in the Walker Canyon area but it all depends on the rain season where the poppies will bloom.
There is so much to do at this place full of flowers, plants, trees and anything green! They have tours, classes and special events going on throughout the year. Admission is $9 for adults and $4 for kids.
There will be several spring events at this location such as Spring Bloom Walks and Shakespeare in the Garden starting in March. There will also be yoga and Tai-Chi in the gardens. Tomatomania will take place March 27-29. Extended hours will also start in the spring time. Check the website for additional events.
Lancaster, CA
There is a lot going on in the Lancaster area that's worth the drive.
Antelope Valley California Poppy Reserve
This state park has a lot going on and there is a ton of information on the official park website. The season opens March 1 and the wildflower season generally lasts from as early as mid-February through May. You can not only see the poppies here but you can also go for a hike, listen to the birds and just get away from the city.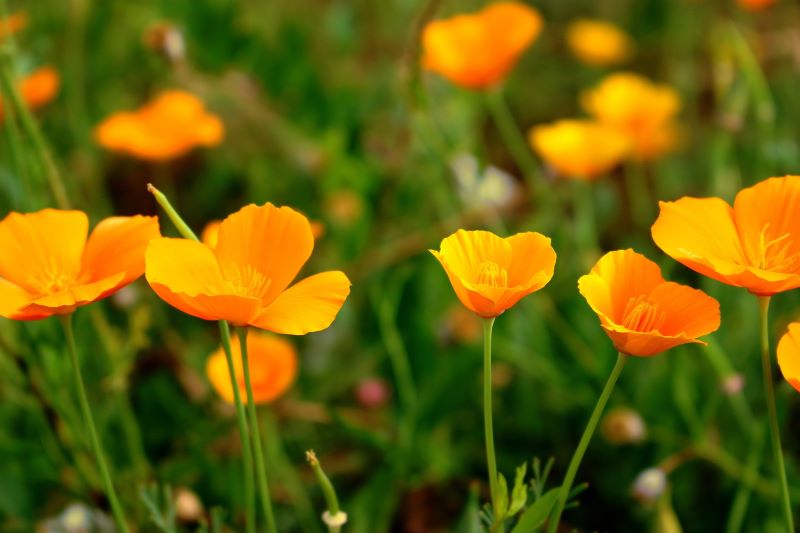 This festival will take place on April 18th-19th of this year in the city of Lancaster. It is home to one of California's largest population of poppies that also happens to be our state's flower. You can enjoy music, art and food as well as take pictures with the poppies.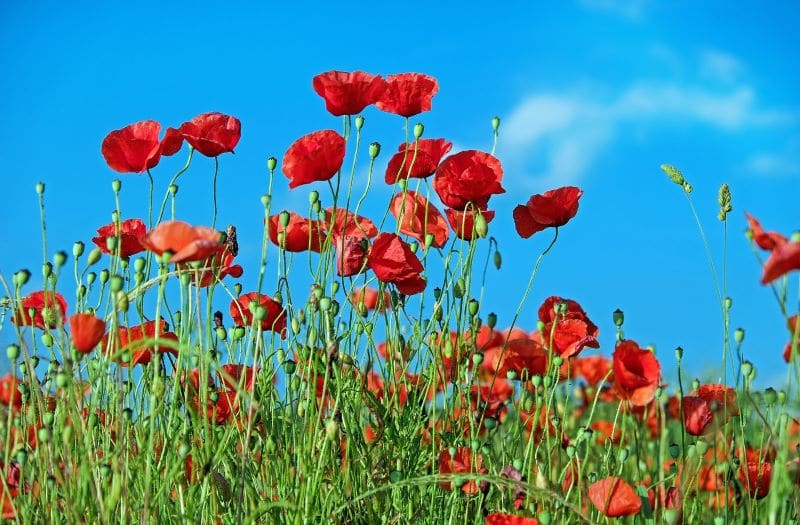 The Flower Fields at Carlsbad Ranch
You can see an assortment of flowers at this very popular north San Diego location. The season runs from March 1-May 13. Hours are 9am-6pm daily. Ticket prices are $18 for adults and $9 for children. They do have AAA rates and senior rates. There is also a wagon ride that can take you on a tour around the fields for an additional cost.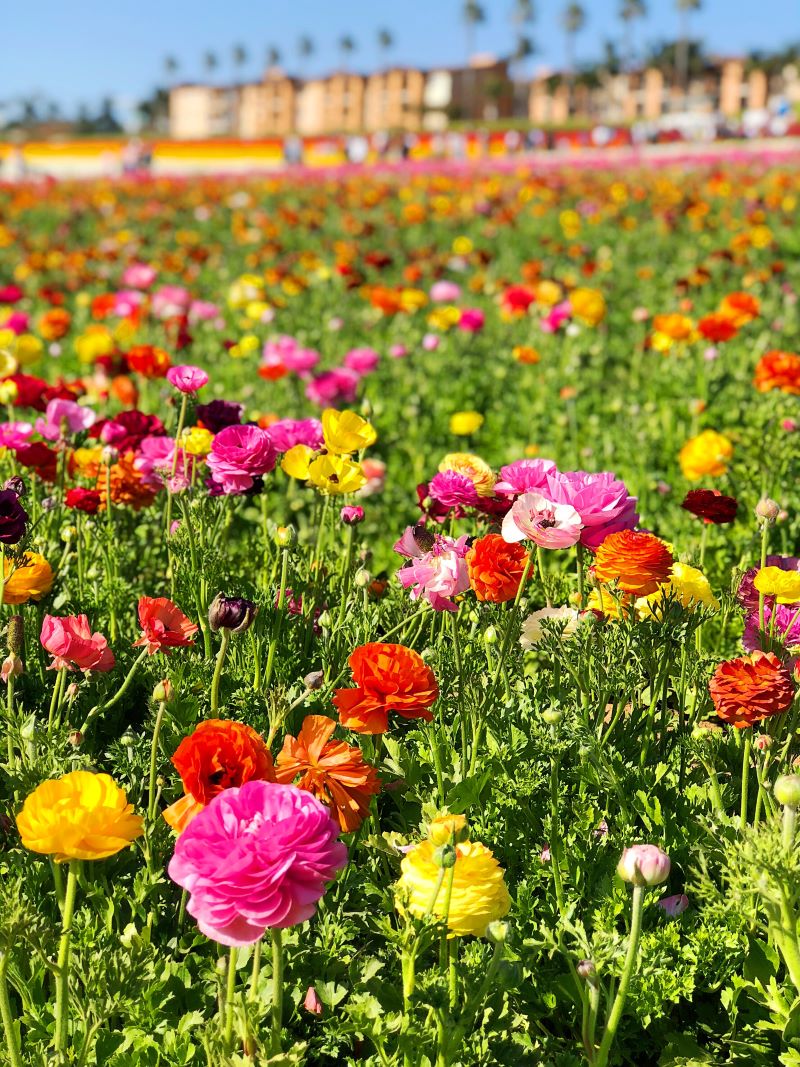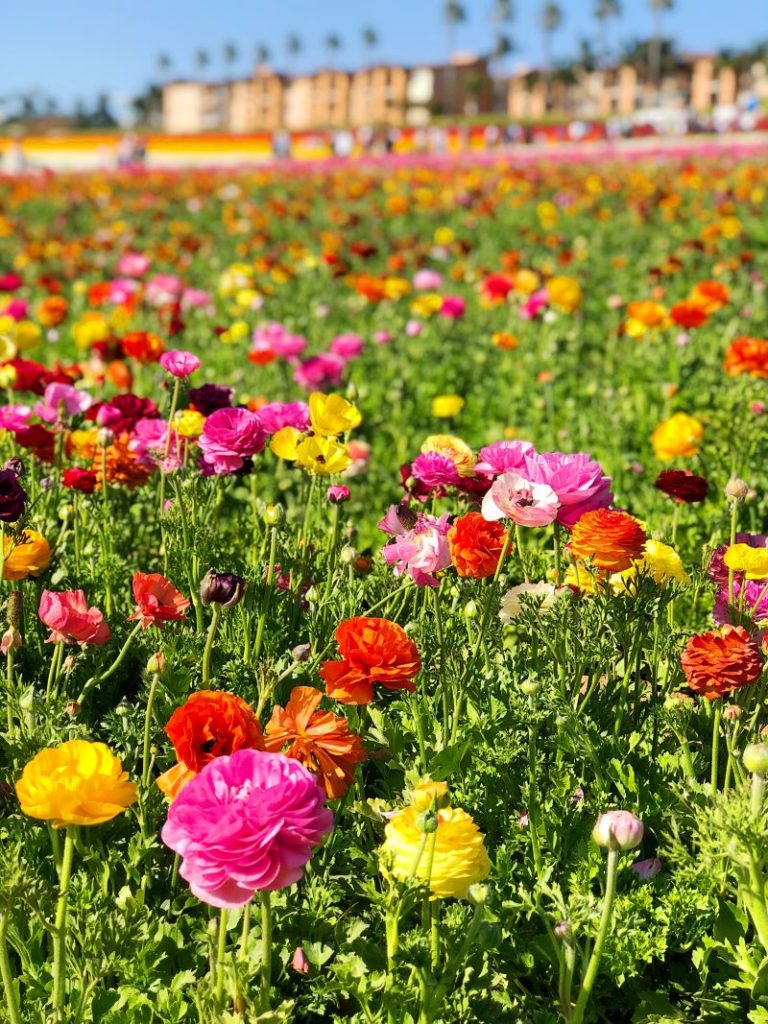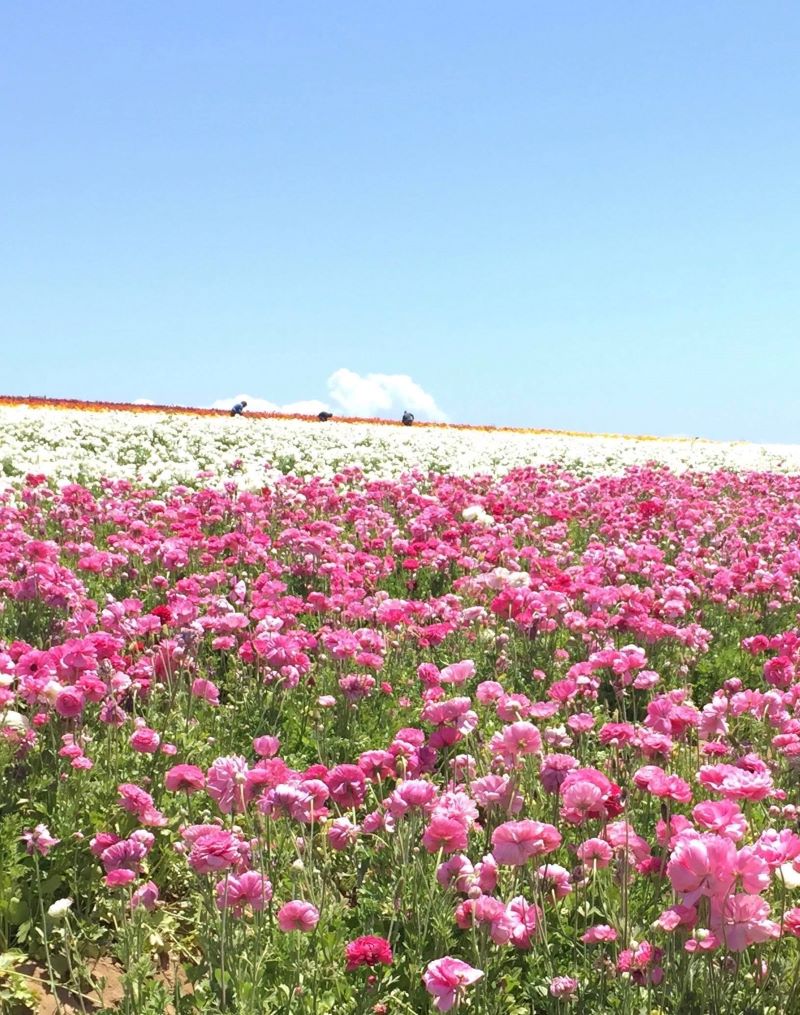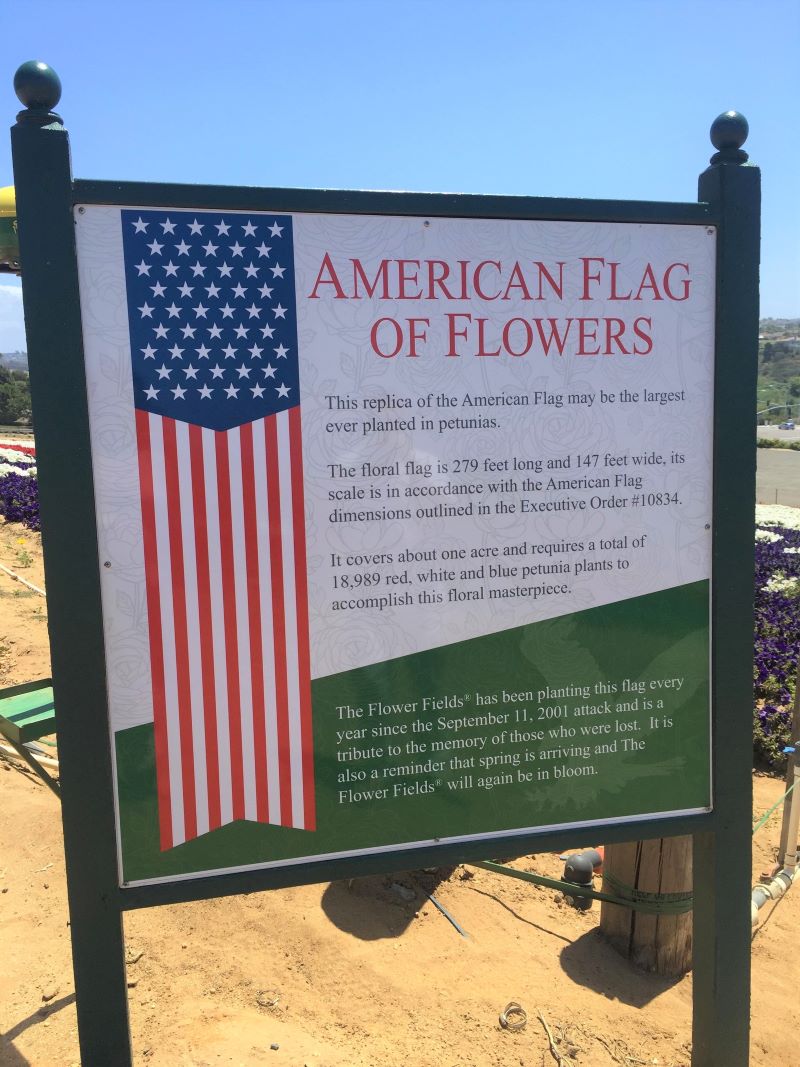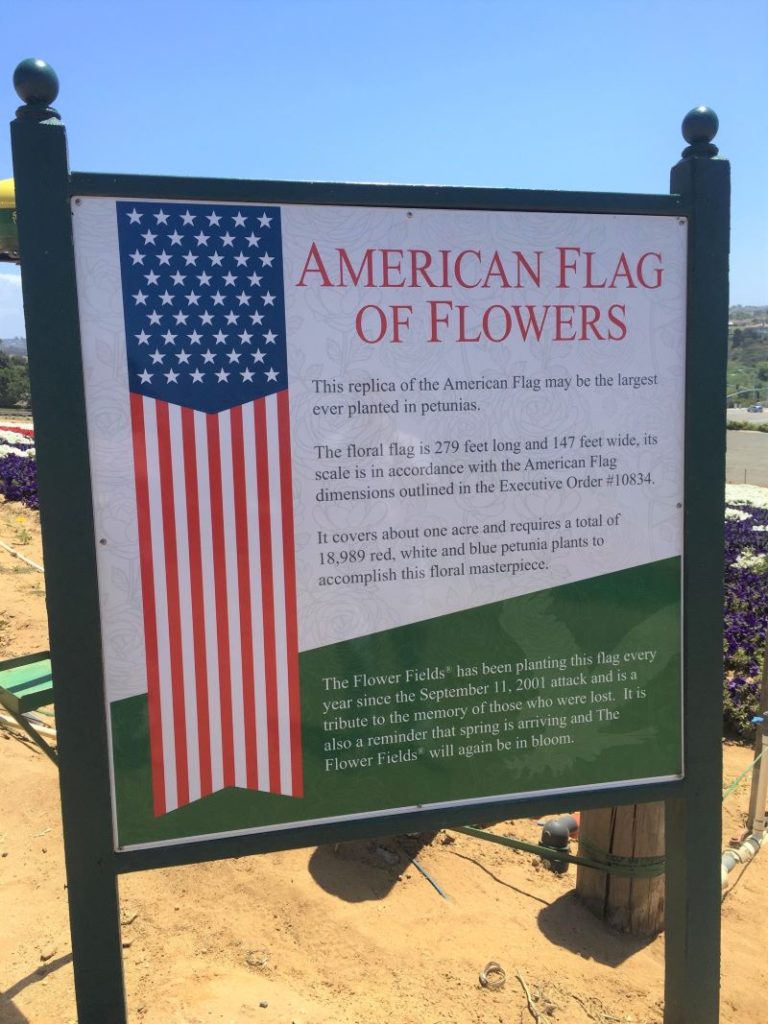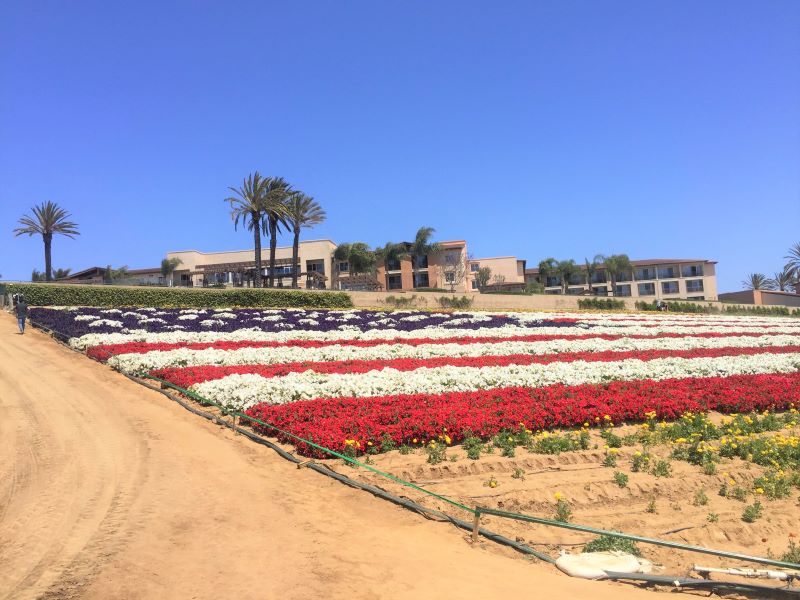 This is a national park that is home to many plants and animals. There is so much you can at the park such as hiking, biking, stargazing, horseback riding and take photography of the various landscapes. You can view wildflowers starting in February and as late as June. The amount of wildflowers you will see all depends on the rainy season so each year will be different.
Anza Borrego Desert State Park
This state park can be found in the southeast corner of the state of California. For up to date information, you can call the Wildflowers Hotline at 760-767-4684. To park your car to see the wildflowers you will need to pay $10. You can also check the wildflowers tab on the website for up to date information, however they have not updated the wildflowers information page this year.
THANKS FOR READING! ❤ SAY HELLO TO US ON FACEBOOK. WE'RE @LIVINGMIVIDALOCA