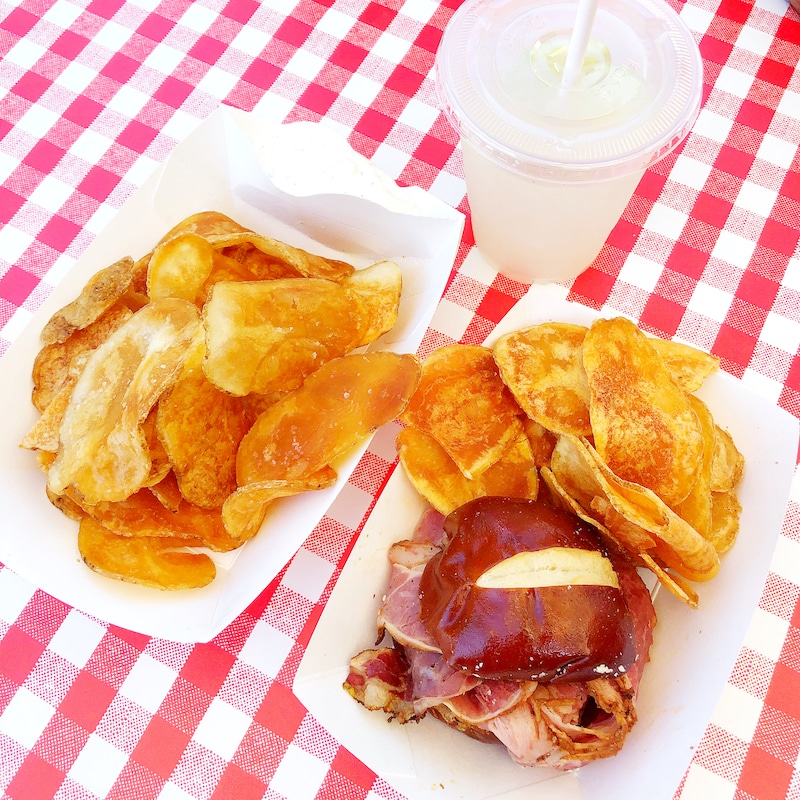 Knott's Berry Farm Taste of Boysenberry Festival
Knott's Berry Farm is bringing a twist to their annual Boysenberry Festival – it's the Taste of Boysenberry Festival Food!!! We are super excited about the Knott's Berry Farm Boysenberry Festival because it features our favorite berry in every shape and form. We put together this Boysenberry Festival Food Guide that will help you navigate the park as you jump from eatery to eatery.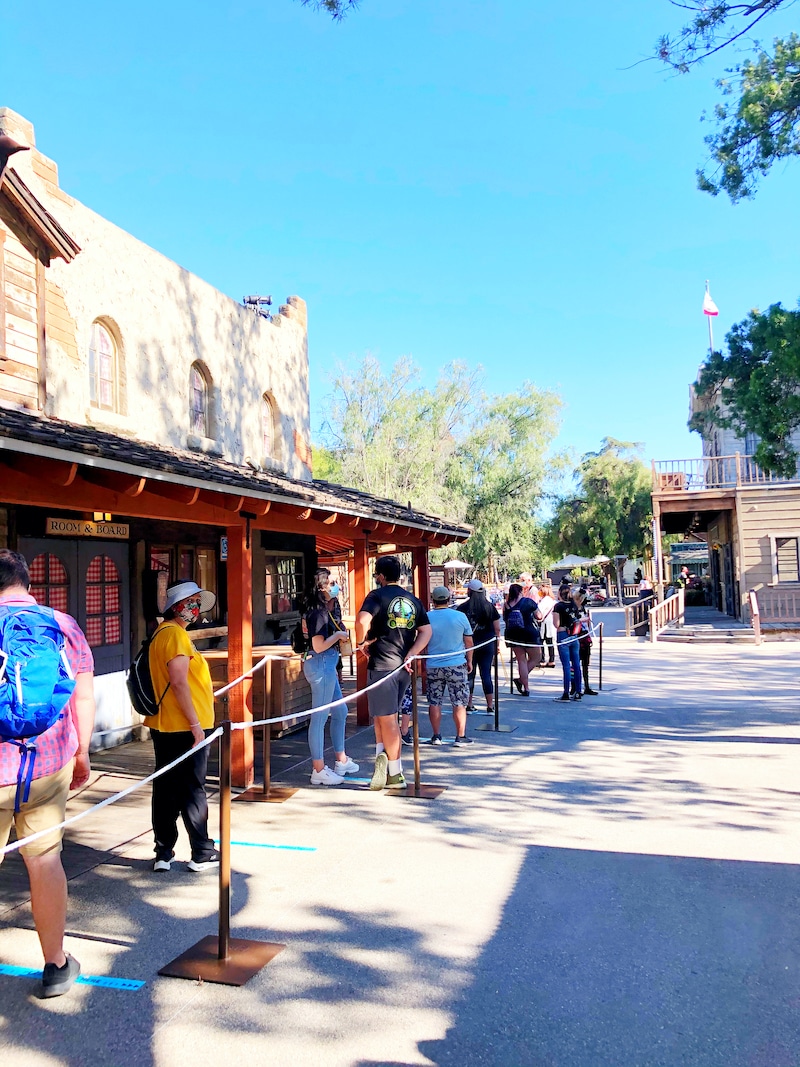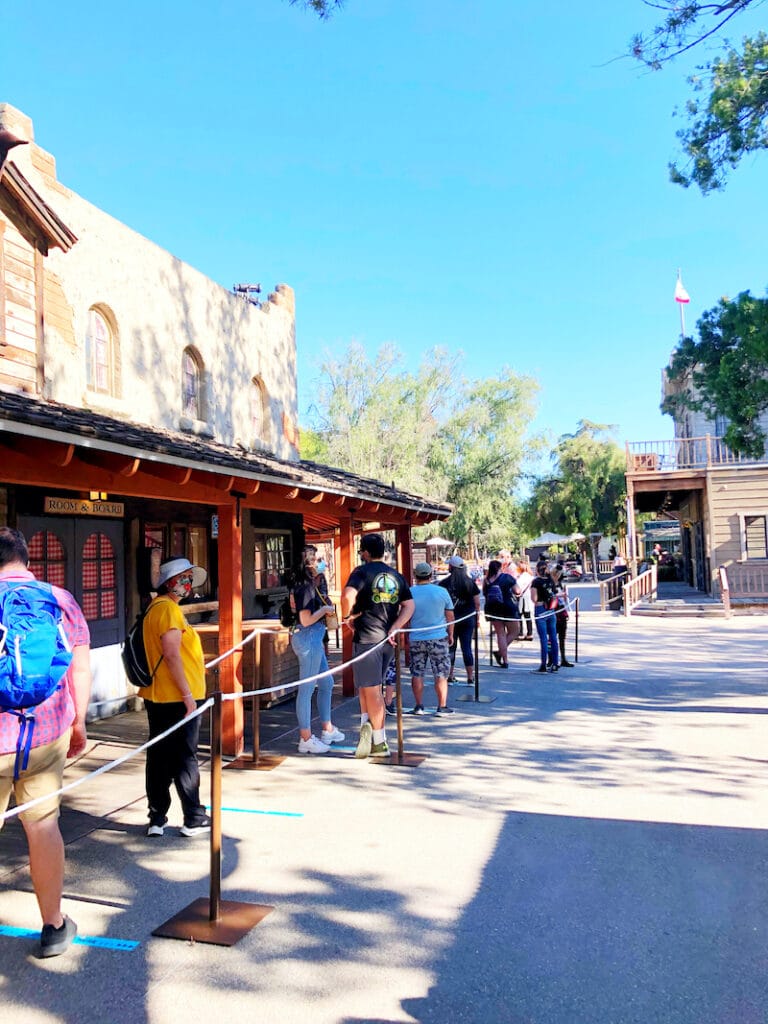 Please note that a tasting card is REQUIRED for event entry.
p.s. If you want to visit more than once, I highly recommend picking up the Knott's Berry Farm season pass.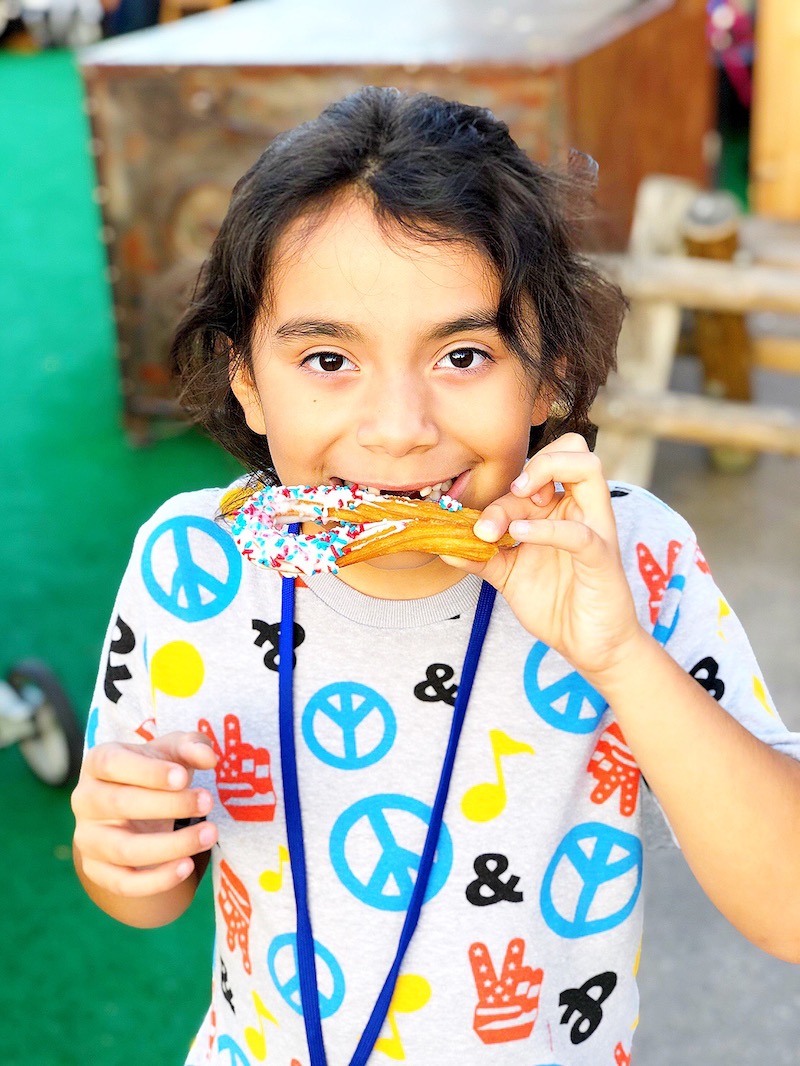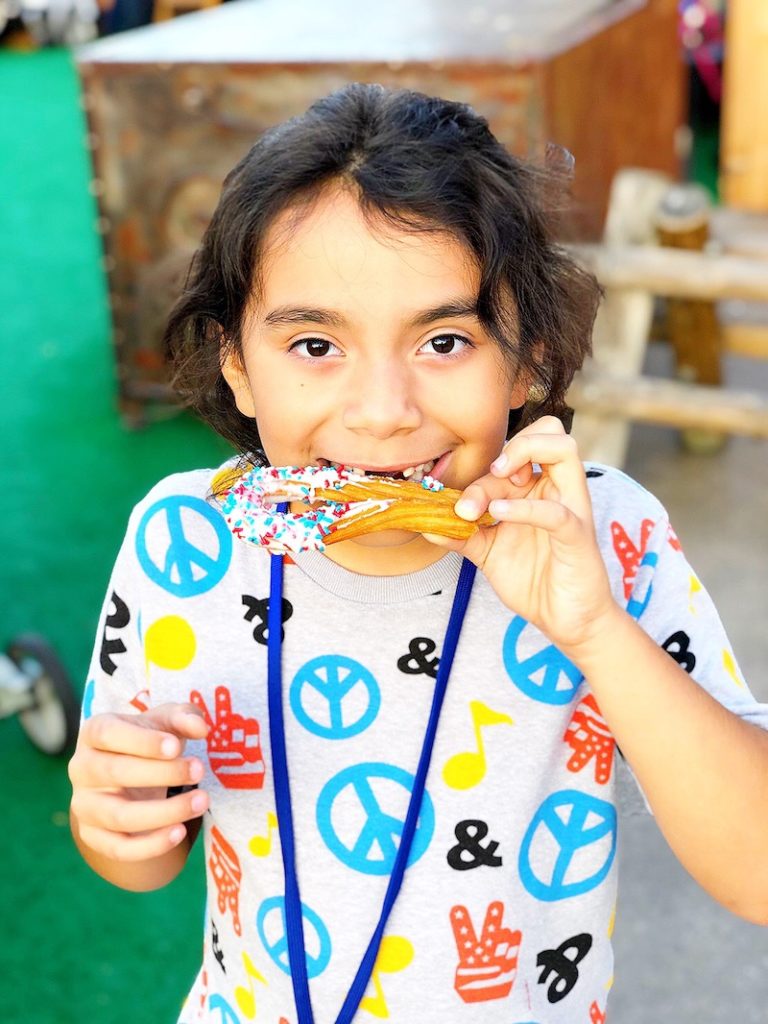 Boysenberry Festival Food Guide
You'll have to pre-purchase a tasting card to enter the event.
Boysenberry Festival Tasting Card Items
You'll purchase the card and go throughout the park choosing different plates of food. A great way to indulge in the new boysenberry food items during the festival is by purchasing a tasting card. The tasting card will offer five tastings from a selection of 26 boysenberry-inspired dishes and drinks. A variety of signature boysenberry items will also be available for purchase a la carte.
Price: Adult tasting cards (ages 12+) are priced at $45 (plus tax) and will include five food tastings, and junior tasting cards (ages 3-11), including three food tastings, are $20 (plus tax).
Passholder Price: Adult tasting cards (ages 12+) are priced at $40.50 (plus tax) and will include five food tastings, and junior tasting cards (ages 3-11), including three food tastings, are $18 (plus tax).
Where to buy: Purchase online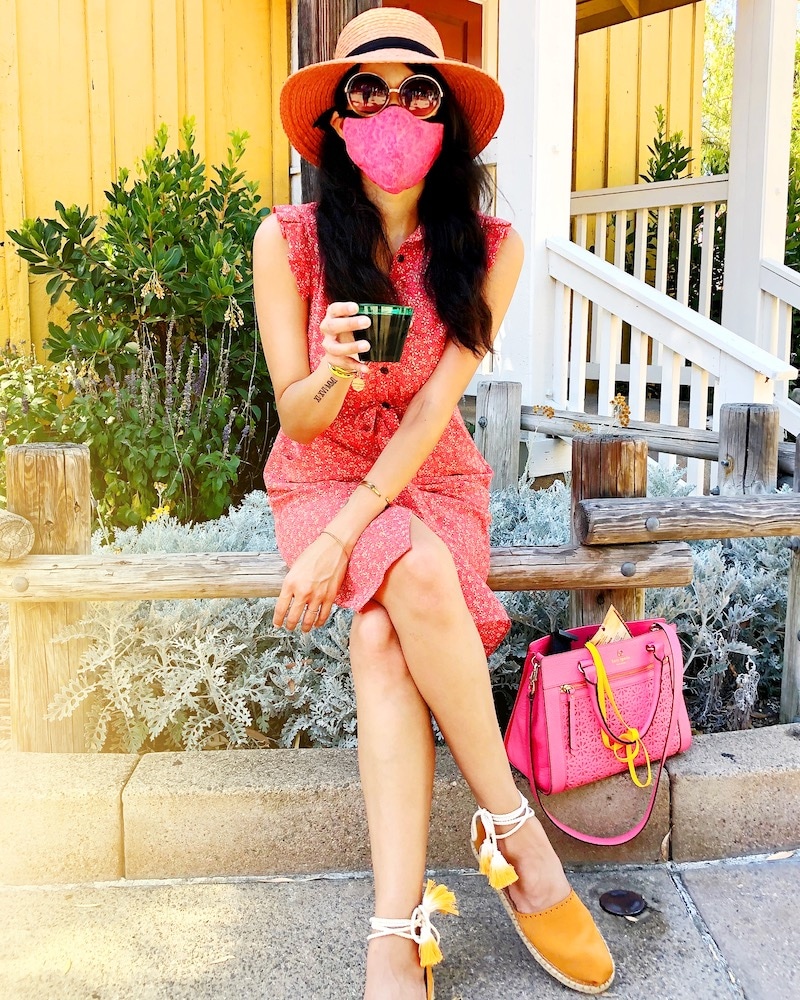 Create your own foodie tour
Knott's Berry Farm is a blast during the Boysenberry Festival. There's always something new to try, and a favorite dish to come back to again and again.
Oh, and don't forget to use hashtag #TasteofBoysenberryFestival when you're sharing your photos online so we can all see them.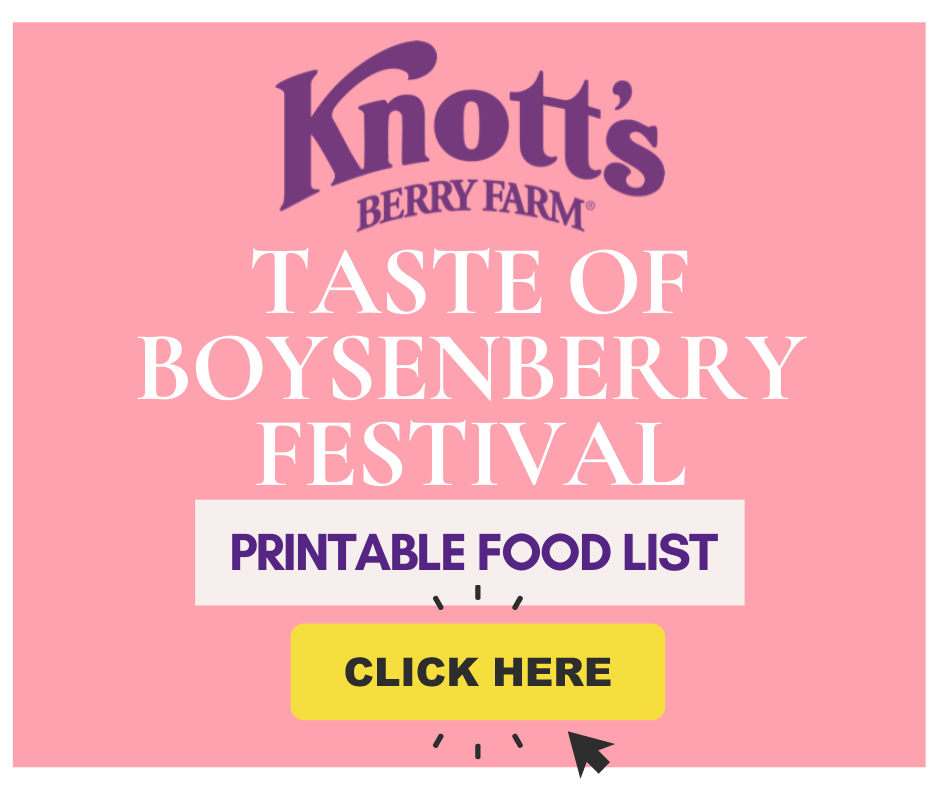 There is so much to do during the Knott's Berry Farm Boysenberry Festival, other than eating I mean. There is also a whole row set up at Ghost Town from artisans selling their gorgeous handmade goods, there is live entertainment, special shows and folksy festival fun. Plan out the rest of your day here: https://www.knotts.com/boysenberry. 
Knott's Easter egg hunt
Ask for the Easter egg hunt card when you arrive at the gate (once your tickets have been scanned). This activity is open to anyone! Not just children.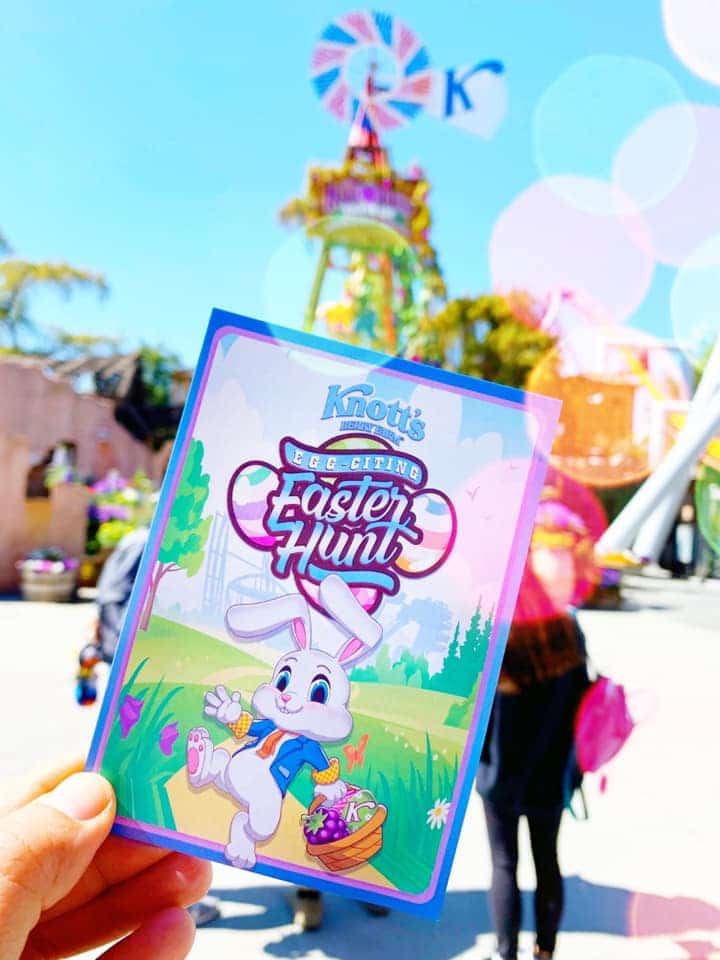 You'll go throughout the park scanning the QR codes on eggs. Get a surprise once you're done finding all the eggs!
Boysenberry Festival Merchandise
Guests will be able to shop from a wide variety of boysenberry-inspired merchandise including event apparel, kitchenware and pre-packaged take-home sweets. In addition, you will find handmade and personalized gifts from over 20 artisan local crafters offering unique boysenberry items.
Pick up some boysenberry treats and make this amazing boysenberry cocktail using boysenberry preserves!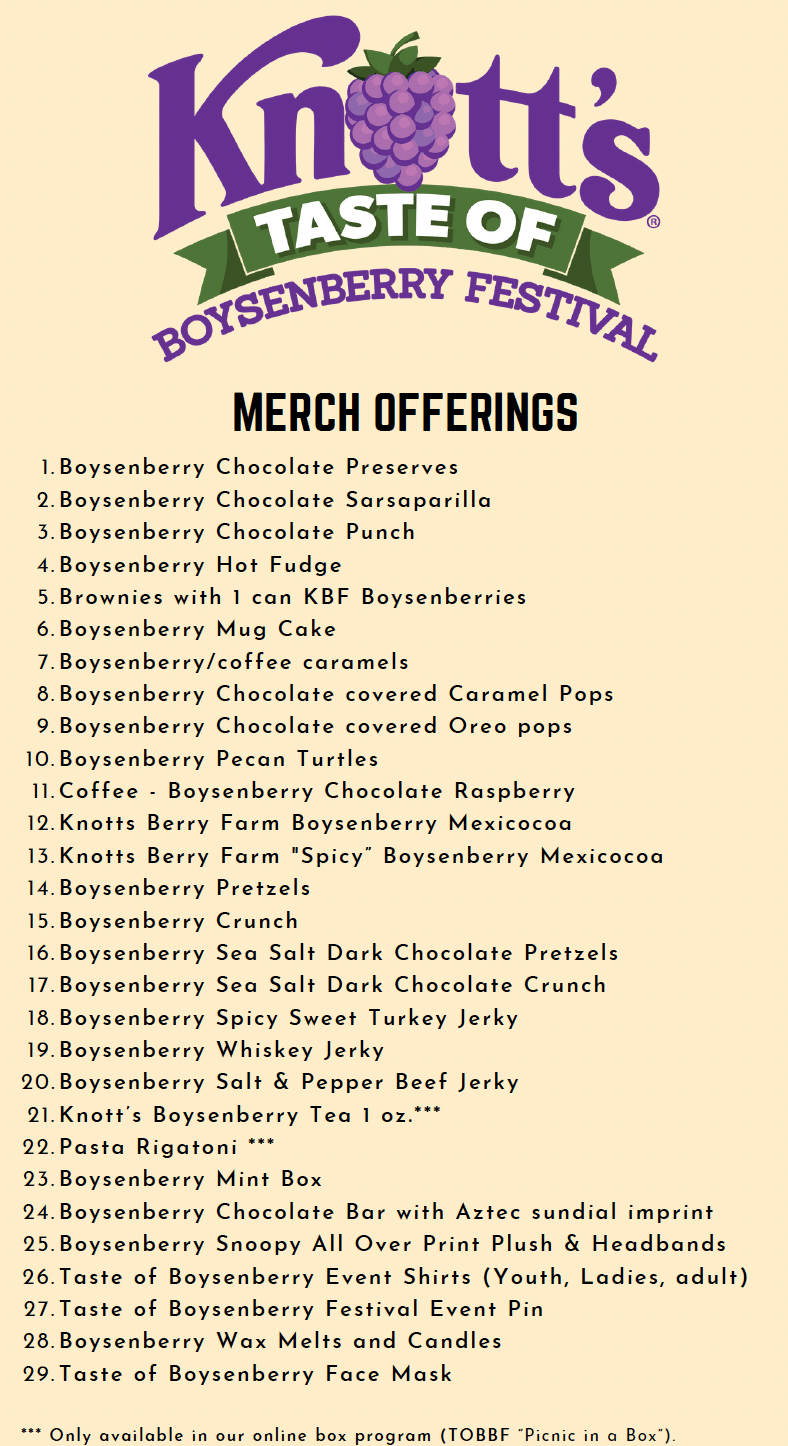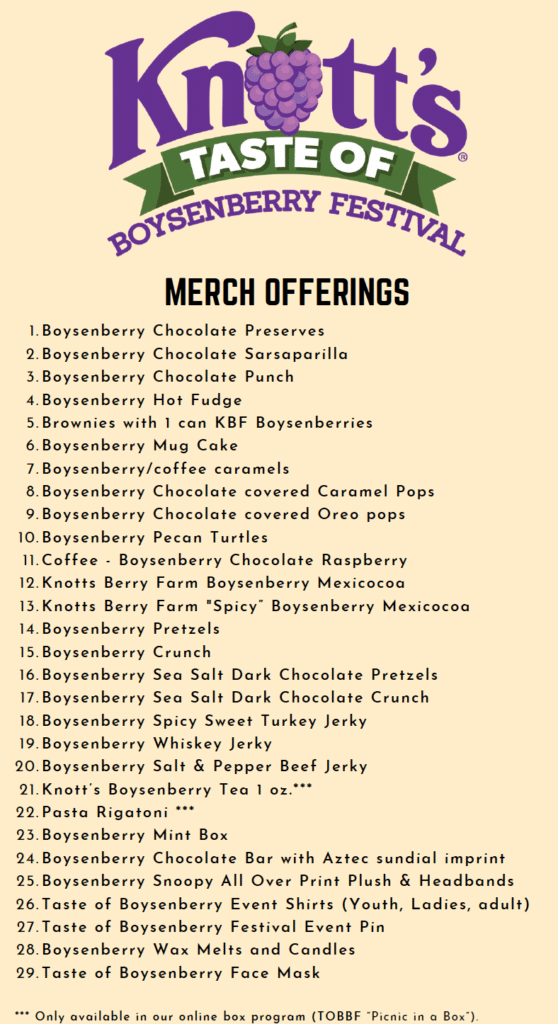 Knott's Berry Farm
8039 Beach Boulevard
Buena Park CA 90620
Boysenberry Festival Dates
Knott's Taste of Boysenberry Festival will take place on select dates beginning March 5th through May 2nd.
Scheduled dates March 5 -7, March 12 -14, March 19 – 21, March 26 – April 11, April 16 – 18, April 23 – 25 and April 30 – May 2 /General Event Hours: Mondays through Saturdays 12pm to 9pm and Sundays 12pm to 8pm Dates and hours subject to change without notice.
>>> Get Knott's Berry Farm discount tickets for the event! <<<
Knott's Berry Farm and Covid-friendly safety measures
As Knott's Berry Farm continues to follow state, local and CDC health guidelines, these are the continued safety measures and operational changes we have established to ensure the safety of our guests:
· Tasting cards are limited each day to ensure proper physical distancing
· Upon arrival, guests will be required to enter a temperature screening and security checkpoint at the main gate
· All associates and guests must wear a facial covering while visiting Taste of Boysenberry Festival or the Knott's California Marketplace store locations and restaurants – masks are not required while sitting at a table or bench to eat
· Frequently touched surfaces are disinfected daily and sanitized frequently. This includes but is not limited to cash counters, scanners, EMV readers, pens at cashier counters, register screens, store fixtures, door handles, and shopping baskets
· Signage is present to aid guests in the proper direction of travel and as a reminder to practice social distancing
· Seating is spaced out throughout the Taste of Boysenberry Festival event footprint
· Hand sanitizing stations are available throughout the event area
· All associates will be screened, including temperature and symptom checks using CDC guidelines before being allowed on the property to work
· Associates have been trained on the importance of handwashing, physical distancing, and overall hygiene
· Separate entrances and exits will appear at some store locations and occupancy will be limited.
For all details regarding the Taste of Boysenberry Festival and the park's current health and safety screenings, please visit knotts.com.
Where to stay in Buena Park
Knott's Berry Farm Hotel – our first choice because it's literally within the resort. Your hotel stay also includes parking and if you book the Snoop room, Snoopy himself tucks you in (plus, you get two Snoopy plushies).
Courtyard by Marriott Anaheim – within walking distance to Knott's Berry Farm (only half a mile away). Hotel stay includes free self-parking.
Fairfield Inn & Suites Anaheim Buena Park – one mile away from Knott's Berry Farm. Hotel stay includes breakfast and free self-parking.
Originally published on February 9, 2021. Last Updated on March 17, 2021 by Pattie Cordova