Family
Watch: The Grand Slams animated web series
I love it when brands that I love step out of the box and do something different. Case in point? The new animated web series, "The Grand Slams" by Denny's and Stoopid Buddy Stoodios. This new series is based on Denny's iconic dish, The Grand Slam, and it stars Egg, Pancake, Sausage and Bacon. This new series will follow the diner gang on their everyday adventures at the booth and beyond.
I just watched the trailer, available on TheGrandSlams.com, and I gotta say… I'll be watching. It's dorky, in a funny way, and I really, really hope they come out with merchandise featuring these characters. My kids already want to see more of the series and gave it two thumbs up! My favorite character? "Bold Coffee" – for obvious reasons.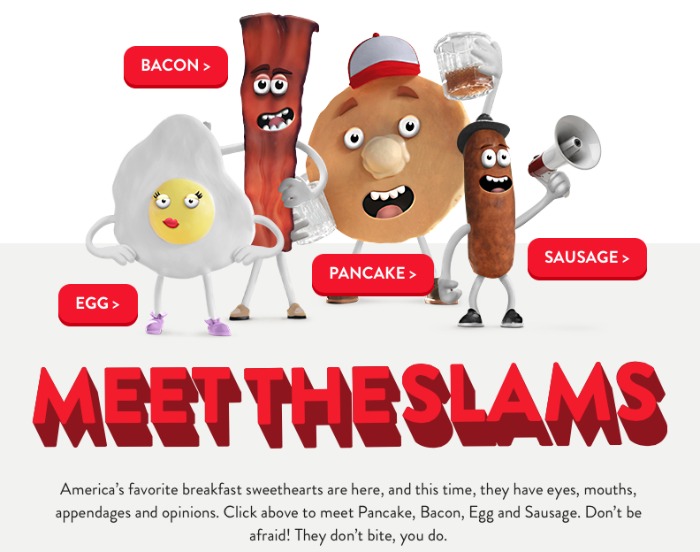 The exclusive trailer introduces the cast and provides a preview of the upcoming series, launching Oct. 15. The first episode kicks-off with a diner debate on the merits of dessert vs. breakfast, resulting in a savory standoff where Bacon and Sausage take on sweet and tasty Pancake. Additional episodes will be released now through January, following the cast's hilarious escapades through Halloween, a Bold Coffee emergency and much, much more.

In addition to the online episodes, guests will have access to the cast by scanning a QR code on Denny's placemats in-restaurant, or via the brand's mobile app where they can get to know their favorite breakfast items on the go.

For more information about Denny's Stoopid Buddy Stoodios partnership or "The Grand Slams" series, please visit www.dennys.com or www.TheGrandSlams.com.