Holidays
Round or square dishes – which would you choose?
This is a sponsored post.
Written by Contributor Jill Parkin
Lately, I have been hearing a lot of talk about wedding from Pattie. Just last week she was talking about wedding invitations and then this week she wrote a post about Target selling wedding dresses. I'm beginning to think she is dreaming about having the fairytale wedding she never got, as she just had a small wedding at the courthouse. And since she has been talking about weddings so much lately, I thought it would be the perfect time to suggest the perfect dishes for her to register for if she was going to get married again.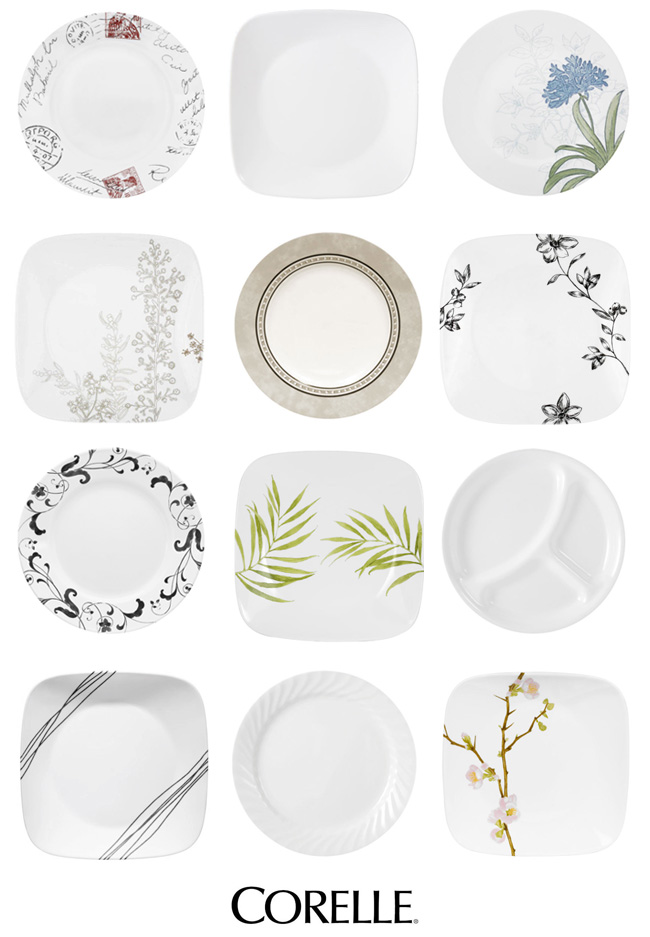 Many brides register for dishes when they get married. You usually want to get something that is versatile and durable, but stylish as well. When I attended an event for Corelle. I was introduced to their new embossed line of dishes called Boutique. I think these would be the perfect dishes for a new bride to register for. They are simply elegant and can be dressed up to go with any occasion since they are white. There are two patterns are in this line, and I must say that I really fell in love with both them. First you have the Cherish. They are designed in Corelle's square style of dish. they have an embossed floral swirl pattern on the corners.
The second design is called Swept, a traditional round dish style with elegant ripples along their rim.
I think either of these patterns would be a great choice for Pattie, especially because she has two boys. Not only are they a stylish set of dishes with the look of fine china…but they have the durability of no other glass dishes. Corelle is know for their durability and can stand up to the playfulness of kids. I have heard over and over from people about how durable these dishes are.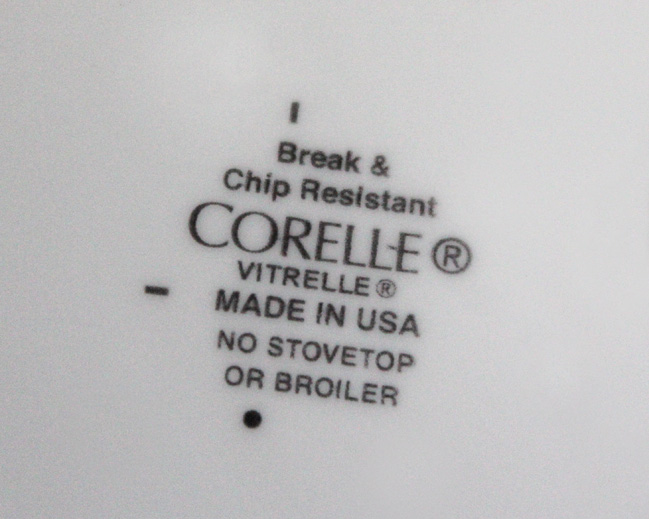 In case you are unfamiliar with Corelle, let me tell you a little bit about them. Corelle is a line of dishware owned by World Kitchen LLC. who also owns trusted brands like Pyrex, Snapware, Corningware and Chicago Cutlery. Corelle as we know it has been used in household kitchens since 1970 and is known for it's super-durability and unique thin glass. They are the only dishes made with a special process of glass layering using Vitrelle. I especially love that they are made in the USA. Also, check out the difference in thickness. Here are eight Corelle dishes stacked next to eight traditional ceramic dishes. as you can see, the Corelle dishes are perfect for those who don't have a lot of room.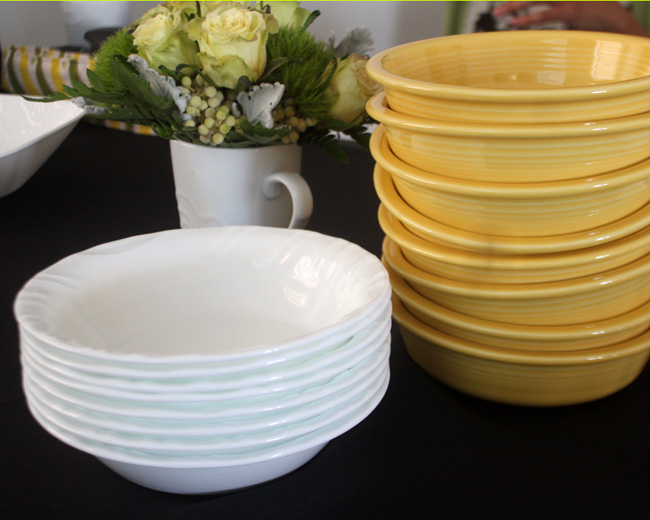 Corelle will also be coming out with some new serving ware pieces to compliment each of the Boutique patterns as well. One will be a fish plate for the Cherish pattern, a great shape that I could see serving fish, asparagus, corn or other side dishes like dessert on. and the large entreé bowl in the Swept pattern would be perfect for pasta dinner or serving small salads and side dishes to the family.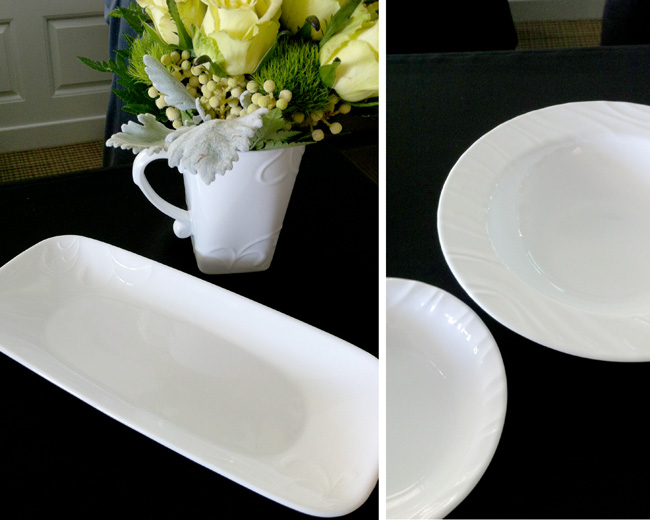 If I were getting married, I would register for the Swept pattern. I am not sure which Pattie would choose, but both are great designs. Perfectly simple embossed white dishes that are great for everyday use. So… how often do you replace your dishes?
Visit Corelle at World Kitchen LLC. 
{ disclosure: This is a sponsored post. Prize is provided by World Kitchen LLC. All thoughts and opinions are my own. #corelle }
Originally published on May 25, 2013. Last Updated on April 20, 2017 by Pattie Cordova