Holidays
My "The Land of Nod" grand opening shopping haul!
[disclaim]This is a sponsored post.[/disclaim]
Sometimes I feel like kids have the best stores to shop from. And when I walk into stores like The Land of Nod, I am proven right.
I had the opportunity to shop at The Land of Nod last week before it was open to the public. I'm so glad I went sans kids because they would have ran up quite a bill from all the awesomeness in the store.  We noshed, we drank, we mingled, we went crazy at their photo booth. It was an incredibly fun event! Appropriate for such a fun store.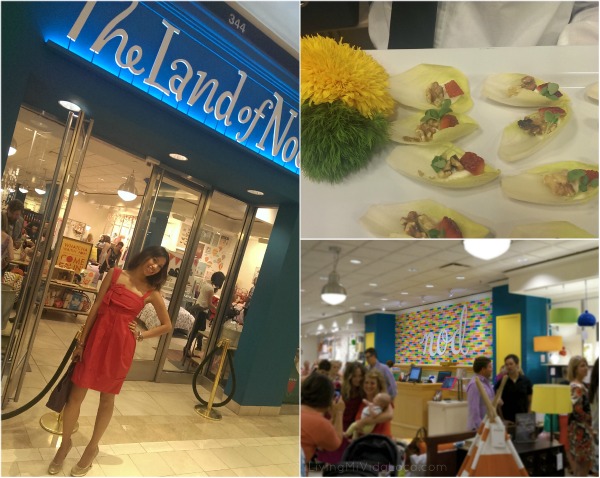 Remember the great organization shopping plan I wrote about last week? Yeah… I didn't stick to it. I tried! This is what I came home with instead.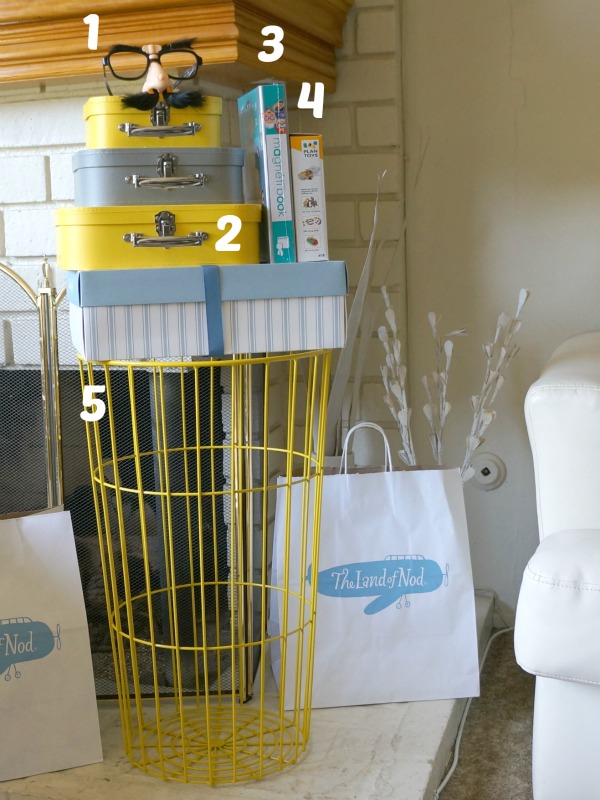 1. Funny Face ($4.95) | 2. Bon Voyage Suitcase Set ($19.95) | 3. Magnetic Crazy Face Game ($19.95)
So yes, I did get some products to organize the chaos in my home. And… every single item has been put to great use. The wire bin from their storage section is currently housing the kids' swords, guns and axes. The suitcases? They have all the play food, dishes and utensils – nicely organized. And the toys were gifts to the baby for his two year birthday. He loves the magnetic book and it saved us this weekend as we waited 30 minutes for a table at a local restaurant.
There were bunches of items that I had to add to the wish list though… and I'm not talking about the kids' wish list. I'm talking about mine! I mean, how cute would this chandelier look in my closet?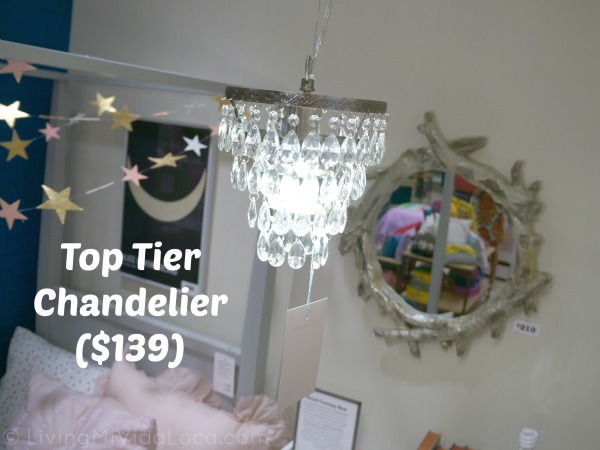 and this huge monster duck in the bathroom? Sweet!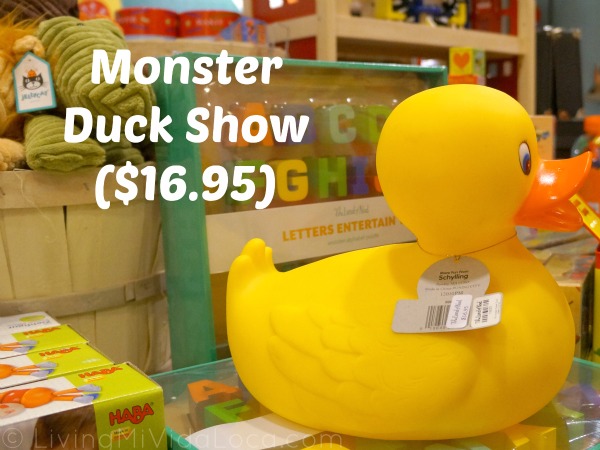 Of course, I could just re-do our bedroom in all kinds of girliness, like this set-up. It has comfy bedding, great lighting and accessories that scream "Princess Pattie."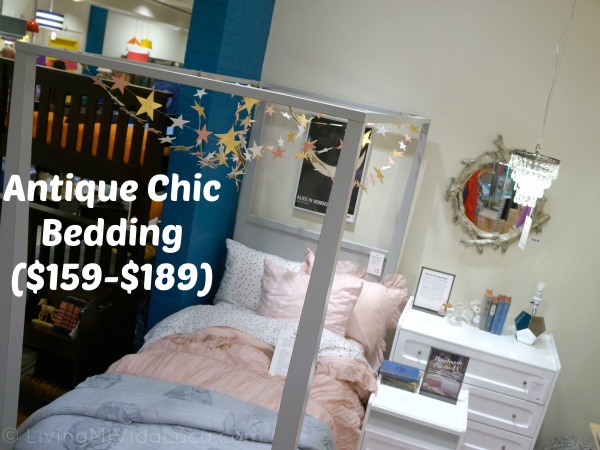 And this would be the perfect desk or vanity chair. I'm in love.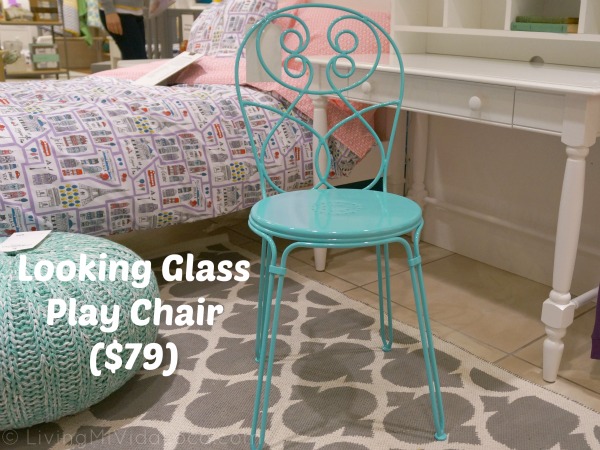 Okay fine… I'll add this cute rocking horse to the wish list too. It'll be for the kids and home decor!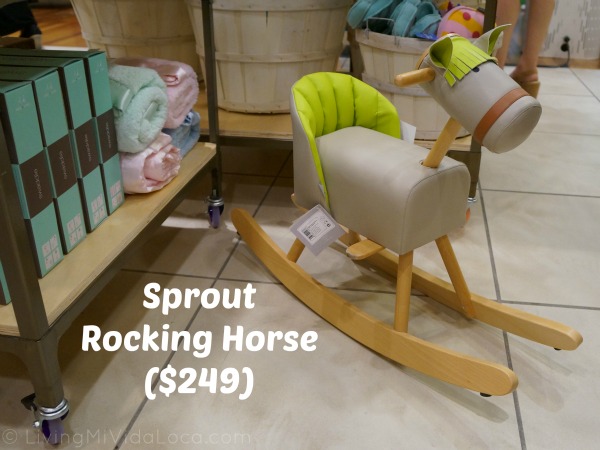 The Land of Nod is an awesome store at South Coast Plaza and I cannot wait to go back. It was also great that Honest.com made a guest appearance! They have the most amazing eco-friendly baby and children's products, and their diapers are awesome too. I like to take the liquid hand soap with me when I travel, and the kids are currently using their laundry soap. Crossing fingers that one day The Land of Nod will carry their products.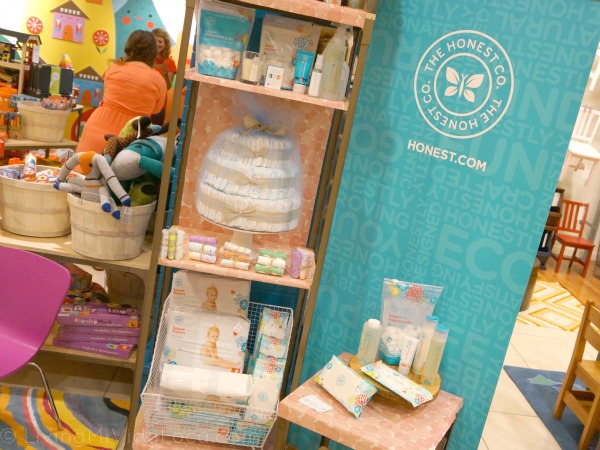 On top of all the goodies that I purchased, I also came home with a great swag bag. It was also given to to the first 50 customers on opening day!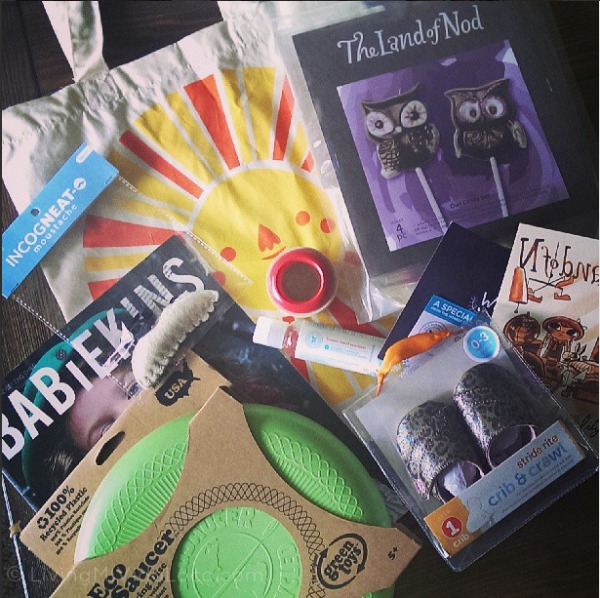 Oh, and did I mention how much my kid loved his birthday gifts? He paused long enough for me to take this picture of him.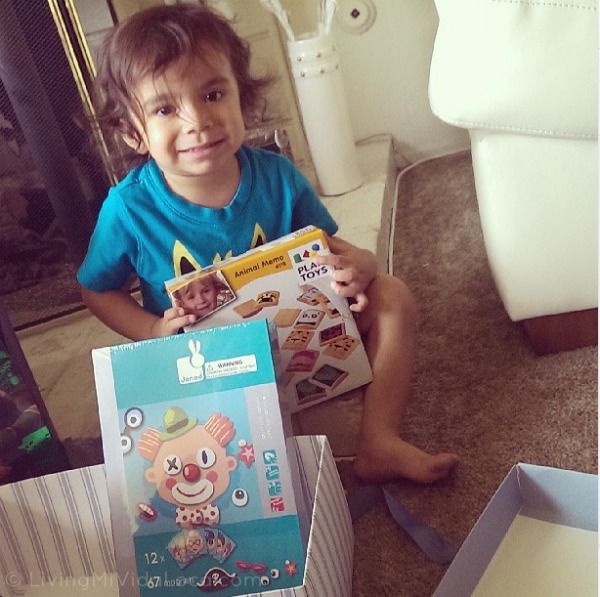 If you're in the Orange County area, I invite you to stop by South Coast Plaza (Crystal Court area) and check out The Land of Nod grand opening. It's super cute and it'll fill your head up with all kinds of great decorating ideas too.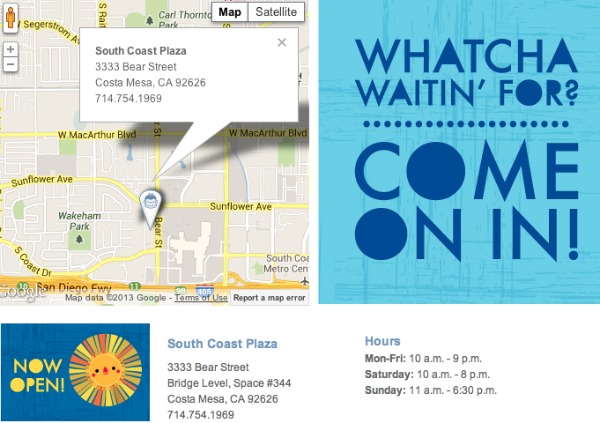 [disclaim]This post is part of a social shopper marketing insight campaign with Pollinate Media Group® and Land of Nod, but all my opinions are my own.[/disclaim]
Originally published on June 5, 2013. Last Updated on July 1, 2018 by Pattie Cordova