I grew up in a home where everything was always clean and "reset" each night. My mom always kept everything neat, tidy and dust-free – even though she worked a lot and had three kids. It's a trait that I always hoped to inherit, and now I know that there's no magic trick. Rather, it looks like it comes down to organization skills, building good habits and making a clean home a priority. Today, I'm happy to be sharing with you a few simple tips to clean your house faster. They're little bits and tricks that I've either caught on through trial and error, or I've read somewhere in the endless amount of organization books and blog posts that I've read. And if you have any special tips of your own, I would love to hear about them in the comments below.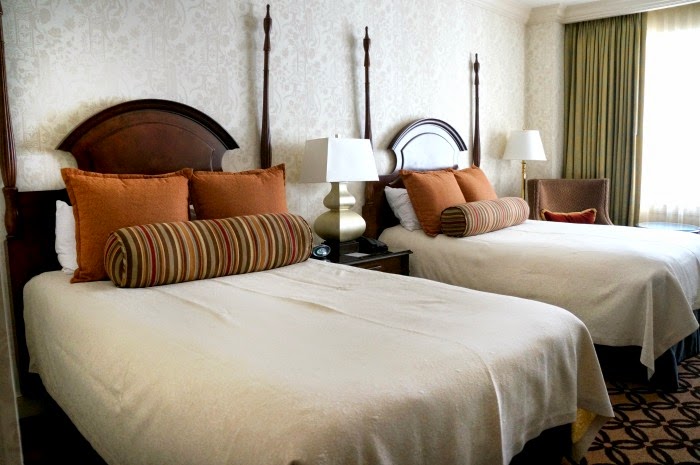 First Things First: Use Equipment That Does The Job Right
It never helps to go clean something only to discover you are missing the right tools. One of my most used cleaning equipment is the hand vacuum. I keep it right outside the door to the garage so I can use it throughout the day. Even so, I feel like my vacuum could be doing just a little bit more (without me actually doing more), and that's why I'm really enamored with the newly available LG HOM-BOT Square Robotic Vacuum. It has two versions, one that acts just as a vacuum and one that includes a large slide-in microfiber mop that picks up fine residue and stains on hard surface flooring like stone and tile. And not only is it square and super slim, but it uses cameras to map the area and won't bump into objects and walls thanks to it's high-tech sensors. My walls will be so happy and scuff free! To ensure thorough cleaning, it uses a powerful main brush to loosen and sweep dirt and dust, while side brushes pick up what is found along corners and edges. I'm not ashamed to say that this vacuum is at the top of my Amazon wish list. Add it to yours here: http://www.amazon.com/dp/B011OAUX5Q.
Also, you probably don't need every cleaner in the cleaning aisle. Keep it simple: a glass cleaner, a heavy-duty degreasing cleaner, vinegar and maybe a powdered abrasive cleaner. We also use a wood cleaner, furniture polish and disinfecting wipes and spray. Our rags are old t-shirts and thin towels that are washed after each use.
Overall, think of your home like a hotel. If you notice, hotel rooms don't usually have a lot of knick-knacks laying around. Countertops are usually pretty empty and they're usually the picture of simplicity. That's because a room will automatically look cleaner and more organized if you don't have a lot of things out.
Tips to clean your house faster
Think about the bathrooms – how much does a hotel bathroom really have out besides soap, maybe a tissue box and toothbrush holders? Think of your home kind of like that. You always want it as simplistic as you can get it.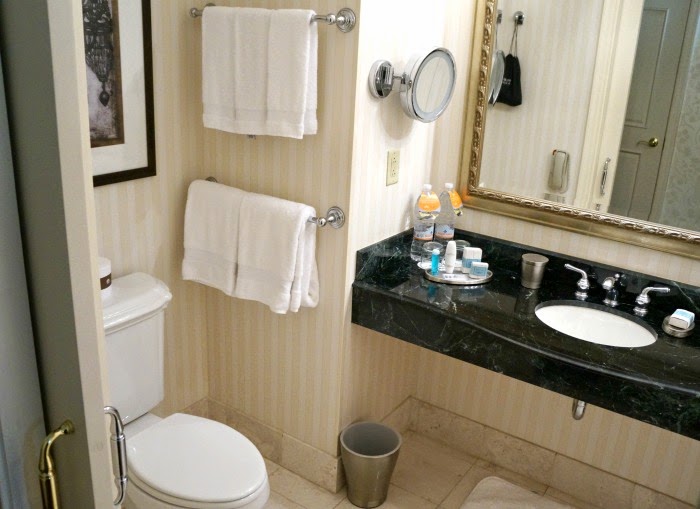 Bathrooms
Clean your countertops faster by clearing as much as you can from the surface and then just spray cleaning solution. Let it sit for a few minutes, and do the same for the toilet bowl and shower tiles. Clear out the mats and move onto the bedrooms.
Bedrooms
Make the bed – because that will give you an instant feel of accomplishment. Wipe down dressers and organize surfaces. If you have water cups in the room, put them outside the room so they can be taken into the kitchen when you're done. Make sure the floors of clear of any clothes, shoes, books, etc.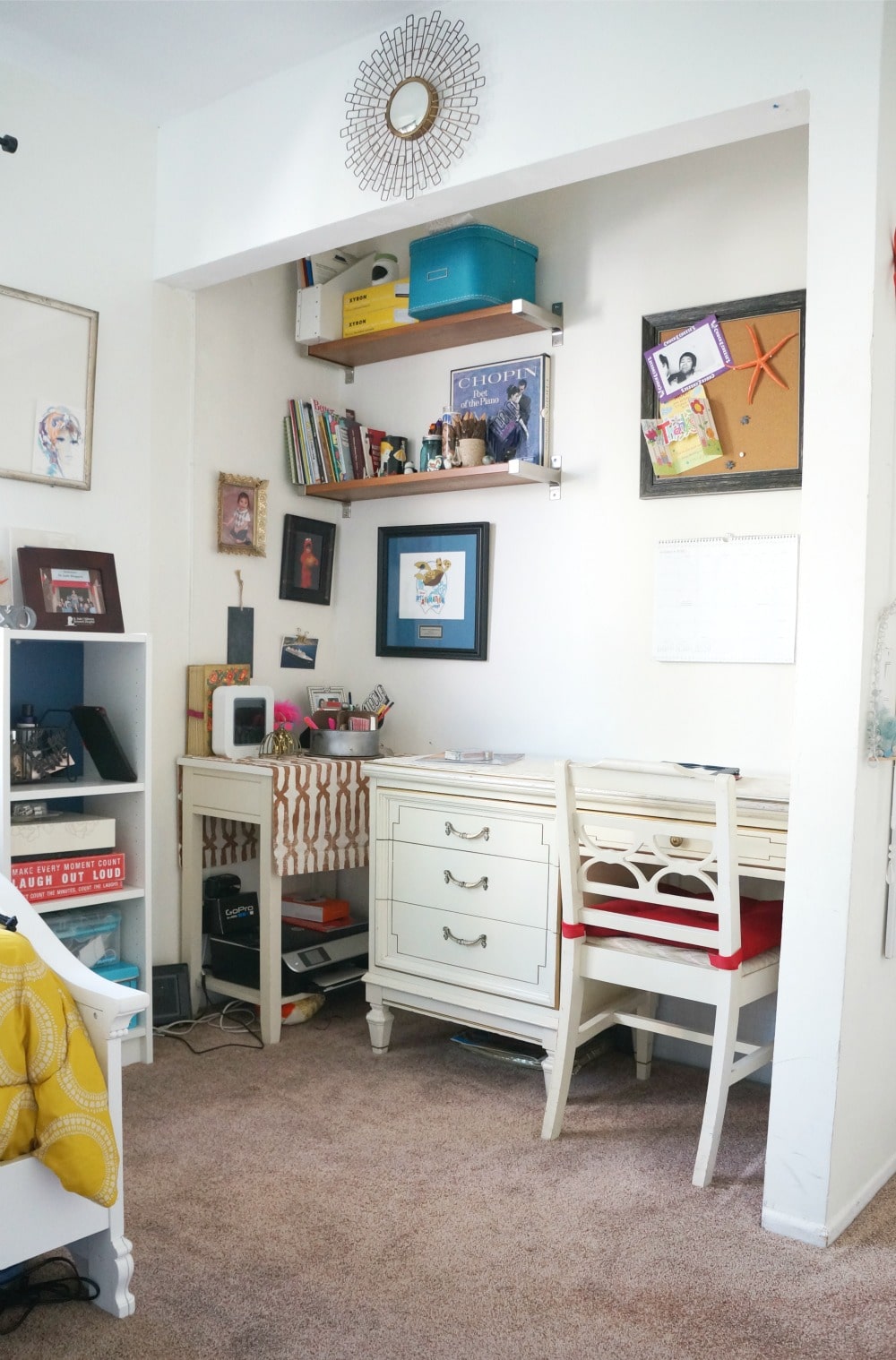 Once you're done with the bedrooms, go back to the bathrooms and wipe down the counters and scrub the toilet bowl. The job will be easier because the cleaning solution will have done its job. When you empty out the trashcan, place the bag of trash outside the bathroom to be taken out when you're done. You want to do as little back-and-forth between rooms/floors as you can to make your cleaning routine more efficient.
Kitchen
Put away dishes, organize counters and spray disinfecting spray on countertops and whatever cleaning solution you use on your stove. Let it sit while you jump to the living room.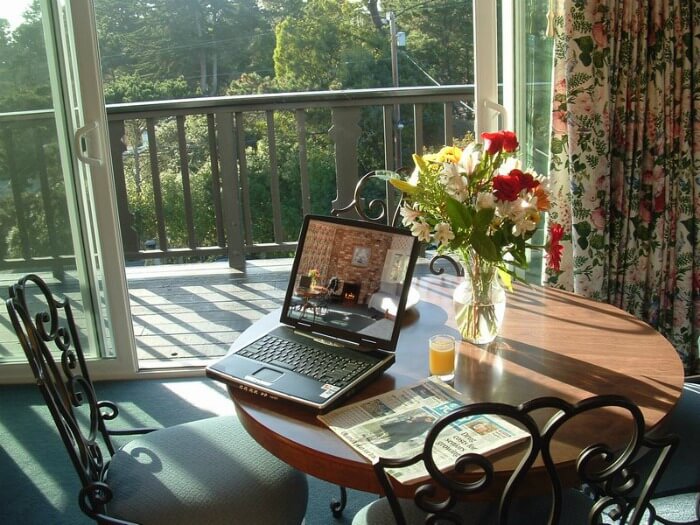 Living Room
Toss the pillows neatly on the couches and pick up anything that might have been leftover on the floor from the night before. Spray surfaces with a cleaning solution and wipe them down. My living room always seems to get dustier than other rooms, so I use dryer sheets to clean off the subwoofer, speakers and top of the television.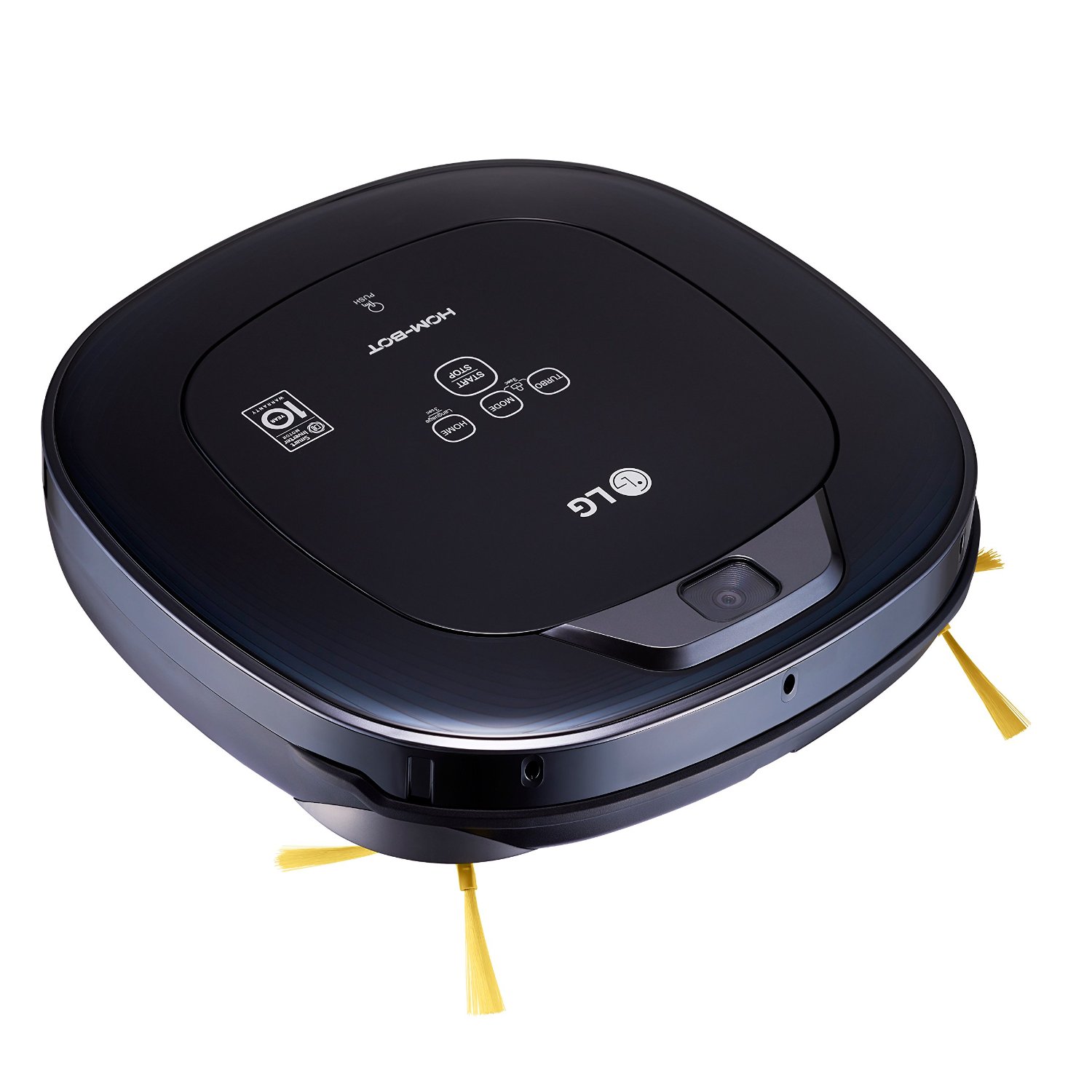 Click the link below to check out the LG HOM-BOT Square!
http://www.lg.com/us/vacuum-cleaners
Clean as you go
And the most important takeaway? Clean as you go. That means that everyday you get everyone used to cleaning up the kitchen table after each meal. Dishes go in the dishwasher and it runs at night. The floors are cleared of any toys, books and remote controls each night and your home is "reset" for the following day. Besides, you're going to want everything off the floors so that your LG HOM-BOT Square can clean up while you sleep. So make sure those pillows are put back on the couches, counters are cleared and bathrooms are quickly wiped down and sanitized. I would suggest putting on a ten-minute timer on your phone and having everyone in your family pitch in with these last few steps. Life's messy enough—make cleaning it as easy on yourself as possible.
[disclaim]Watch the LG HOM-BOT Square in action
https://ogilvy.egnyte.com/dl/A9SYLORa85[/disclaim]
And there you go – my tips on how to clean your house faster. What are your tips? Leave them in the comments below!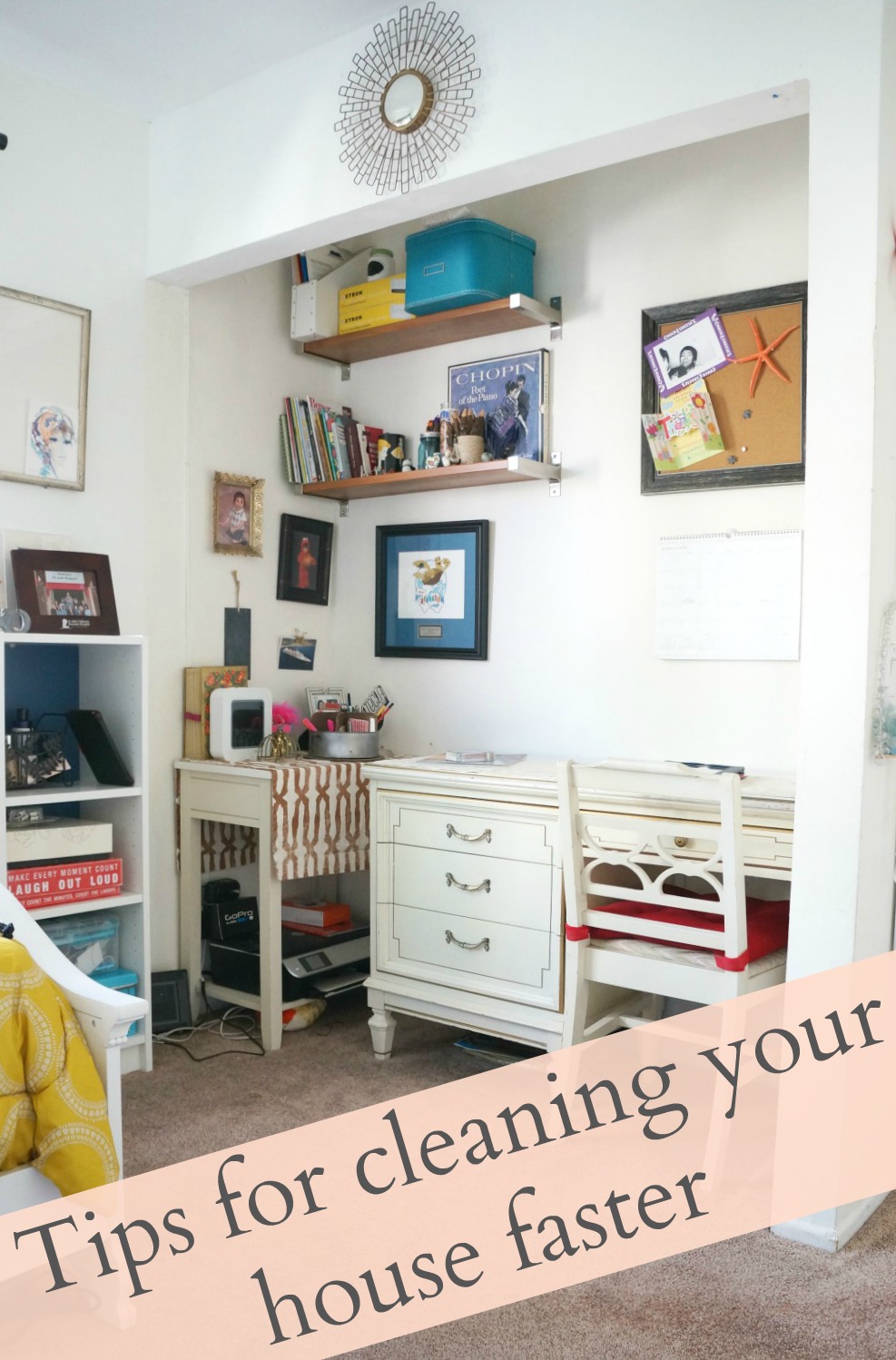 Originally published on June 15, 2016. Last Updated on June 15, 2016 by Pattie Cordova