I spent my Monday afternoon at the Ritz-Carlton in Los Angeles with Willow Shields as she got ready for her last Hunger Games premier.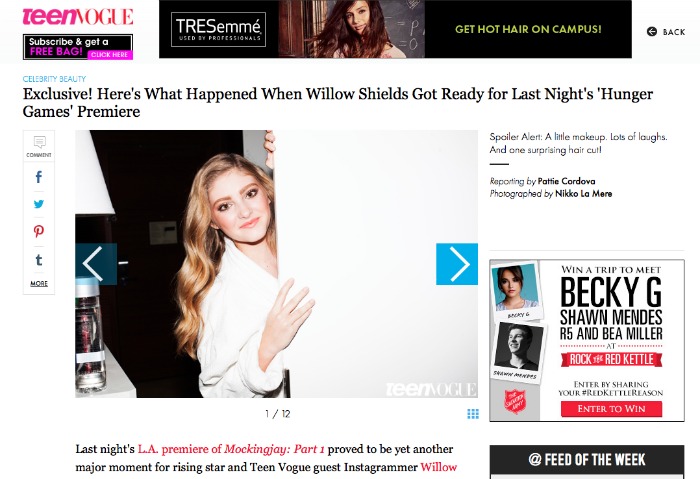 My story later went live on Teen Vogue's website – making it my first story for this national publication (one of which I am a long-time subscriber).
I would LOVE it if you were to hop over to TeenVogue.com and check out the story!
Link: http://www.teenvogue.com/beauty/celebrity-beauty/2014-11/willow-shields-hunger-games-la-premiere/?slide=1
My 1st story for @TeenVogue is live: @WillowShields getting ready for #HungerGames premier. http://t.co/thIJGPcI86 | via @PattieCordova

— Pattie Cordova (@PattieCordova) November 19, 2014
Originally published on November 19, 2014. Last Updated on January 2, 2019 by Pattie Cordova