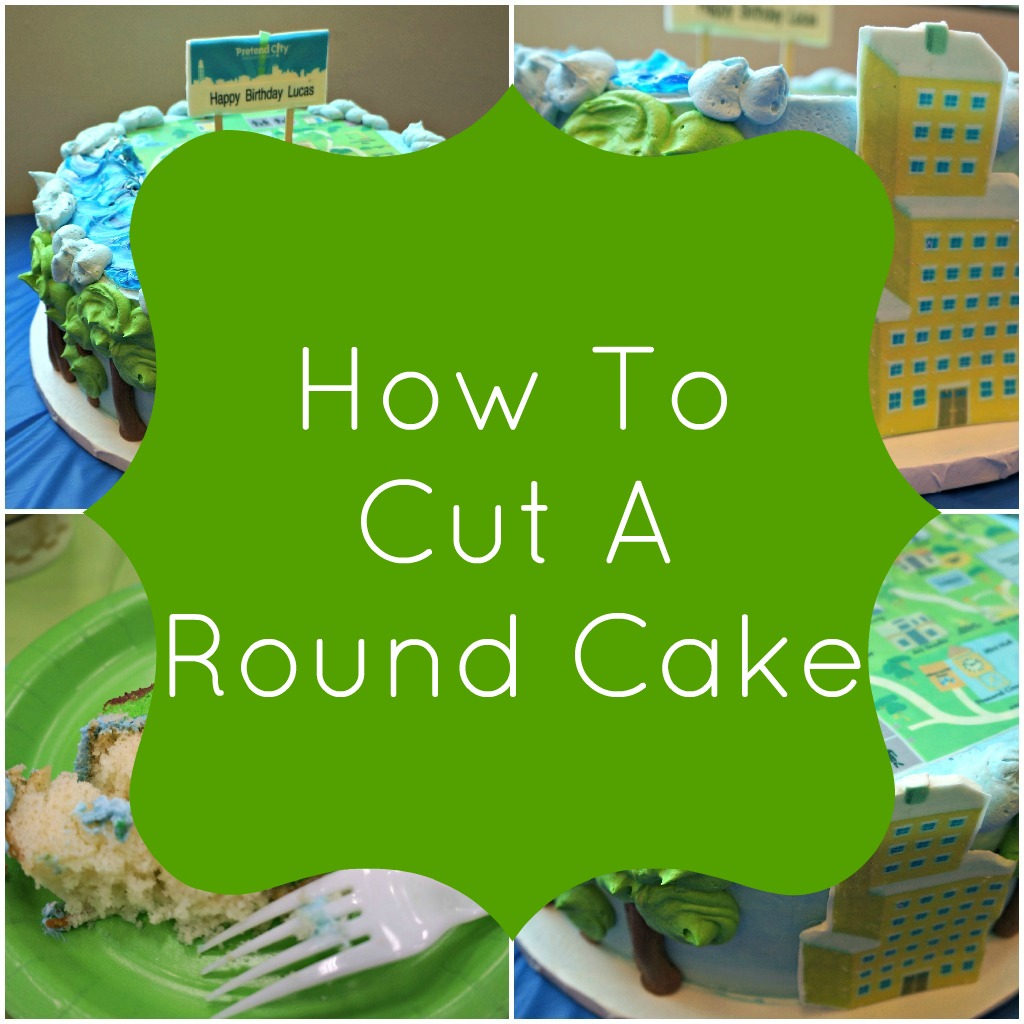 My son had this marvelous round cake on his first birthday at Pretend City. We ordered it as part of their birthday package, and let me tell you, this cake was HUGE. It was meant to serve 40, but it could have honestly served at least 60.
One of the wonderful things about having a party at Pretend City is that the party host does everything for you, including cutting and serving the cake. I trust that they know what they're doing, so when the gals went to cut the cake, I was surprised to see them stick the knife near the center of the cake. Instead of going down to the edge of the cake from the middle, they continued to cut it in a circular form all the way around.
They continued to cut until it looked like a cake within a cake. From there, they just sliced from the rim of the "inside" cake outward – cutting the cake into pieces that were the perfect size.
As it turns out, cutting a round cake this way makes it way easier to serve it! Each piece was the same size and it didn't break when it was served. The leftover cake (which for us was the inside of the cake) was easy to take home because it was basically just a smaller cake! We stuck it in the fridge when we got home and devoured it later.
RELATED POST: HOSTING A BIRTHDAY PARTY AT PRETEND CITY 
Learning how to cut a round cake was great. It was an unexpected tip during our party, but extremely useful and I'm sure I'll be using it over and over again.
p.s. The cake was amazing. It was moist, the filling was great and it was so pretty looking! It had a great design featuring Pretend City and a customized birthday cake topper. The frosting was great because it wasn't too sweet.
Originally published on June 13, 2012. Last Updated on June 7, 2015 by Pattie Cordova