Holidays
First birthday party at Pretend City
We had the best time at my son's birthday party. Now that is something that I can't usually say without adding… "but it was so much work!" His party at Pretend City was the EASIEST party that I have ever hosted. How easy? Well we arranged for the Pretend City experience with the Pretend City events organizer, chose out the birthday cake flavors and then we picked up breakfast food the day of. Aside from that we made up goodie bags and that.was.it. Seriously.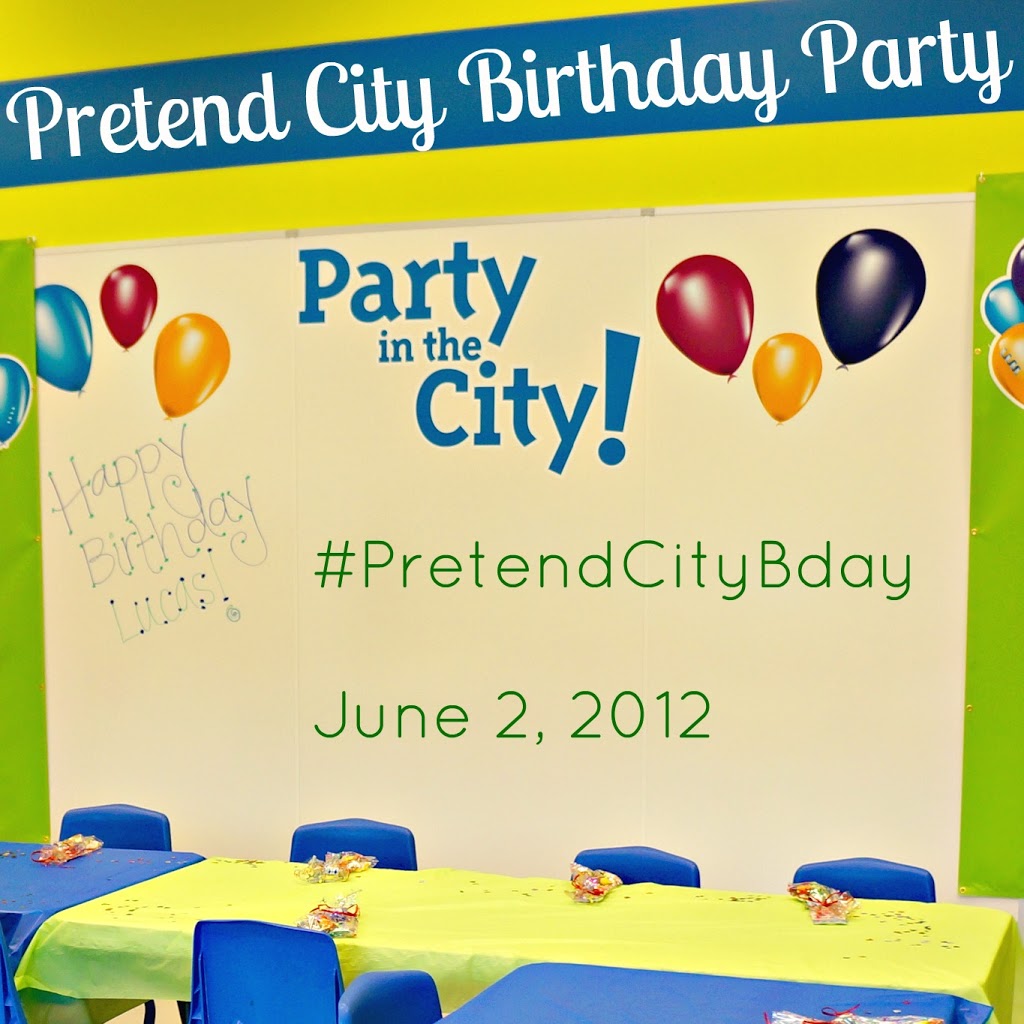 We had my son's first birthday party scheduled for 10 a.m. We arrived around  9:30 a.m. and the tables were all ready to go. As was the whiteboard with Happy Birthday Lucas! written on it and birthday presents were hanging from the ceiling. The gals helping with the party were ready to bring our food in with their cart and they assisted A LOT in setting out the food, making coffee, bringing out the utensils – everything. They were super nice and seasoned party hosts because they were able to anticipate the needs of the guests and even had party music ready to play.
We set out the food and the party was ready to begin by 10 a.m. The hosts also set up a table for a party hat activity and the kids were able to each make one during the duration of the event. It was a great activity for the kids because we had 'em ranging from 1 year to 14 years. Each kid took the time to make theirs extra special and it made for a great group picture in the end.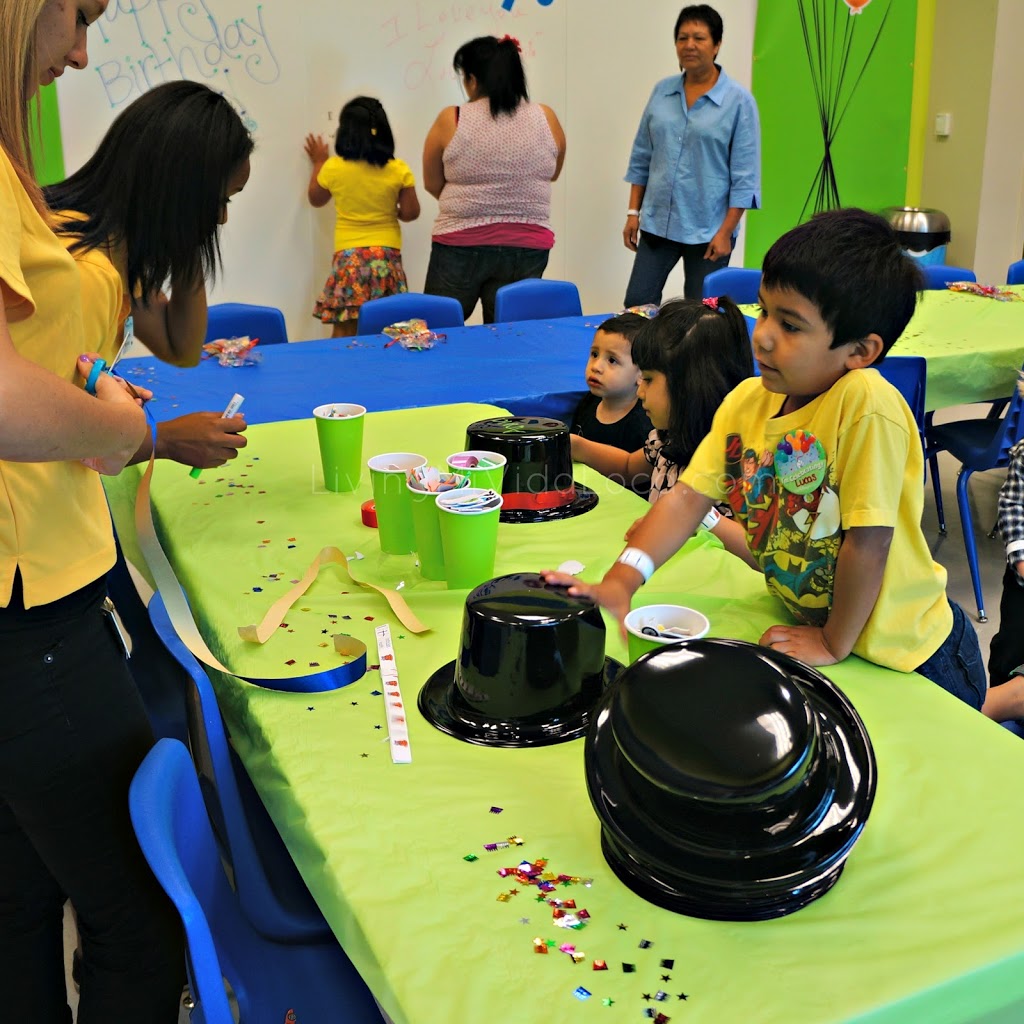 I'll tell you something though. When I read that we had the party room for only one hour and I thought that it wouldn't be enough time. I'm eating my words right now. One hour was plenty of time. We ate, made a party hat, distributed goodie bags, had cake, wrote on the whiteboard and still had time to socialize. Plus, it was super difficult to keep the kids in the room. They all wanted to run out an play at Pretend City! It was many of our guests first time there and they couldn't get out and play. The ones that had been there before already knew how much fun it was so they wanted to go out and play just as much as everyone else.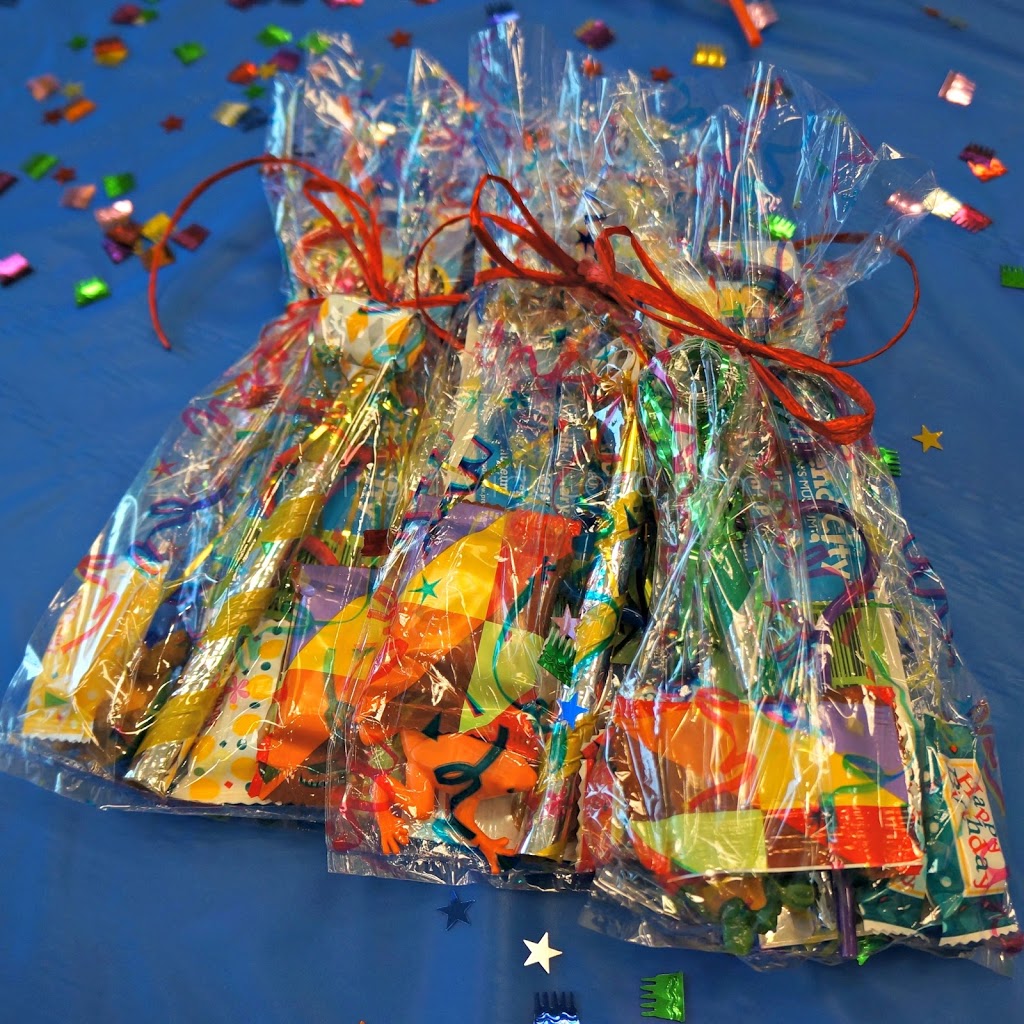 Our goodie bags consisted of some trinkets like stickers, a crazy straw, toys, mints and something super special – a return pass to Pretend City. The return passes are included in all of the Pretend City birthday packages without an extra charge. What a treat!
In the midst of all the excitement I learned something new – how to cut a round cake. The hubster thinks I'm loca for getting so worked up by the lesson I learned but it's one of those things that will stay with you for the rest of your life.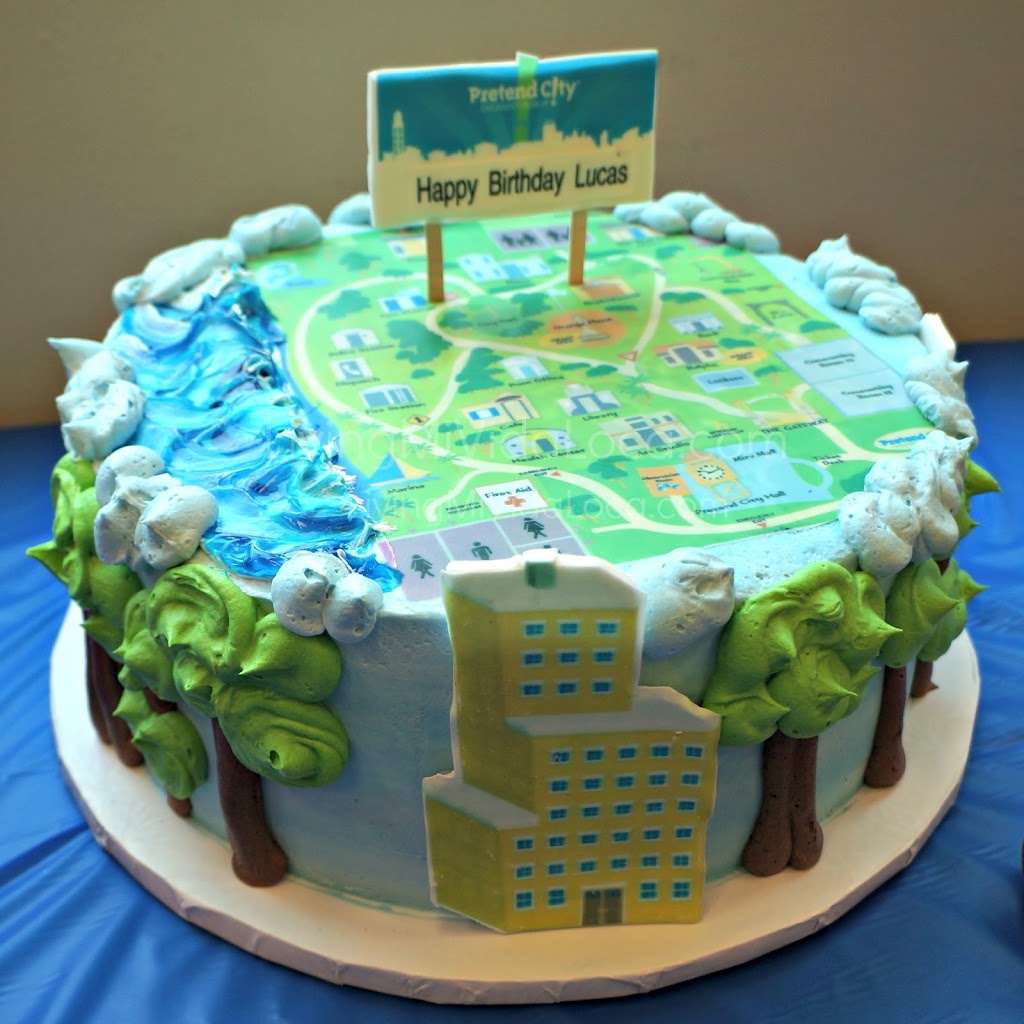 And while we're on the subject of cake can I just take a second and tell you just how delicious the cake was? Seriously delicioso. We chose a white cake with cookies and cream filling (a compromise between the hubster and I). When we got there, the delicious cake was sitting on the table looking so good and I couldn't get over how special and huge it was. I was sure the crazy kids would try to swipe a lick of the frosting but thankfully they didn't.
The cake bakers add the Pretend City map to the top of the cake and then decorate it with fondant-made buildings and frosting all the way around then top it off with a sign that is customized with the child's name. This cake was made to serve 40 buy I can tell you that it can very easily serve at least 60. The cake was a HUGE hit with everyone. Moist, not to sweet and melted in your mouth. *drool*
At 11 o'clock everyone lined up at the door, got their Pretend City map and timecard and walked out of there to spend the rest of their day visiting the museum and making memories of their own. Meanwhile, the Pretend City crew stayed behind and cleaned up the room and reset it for the next party. By the way, the party that showed up after us went crazy with their pirate theme. I mean they had it all. Personalized cups, a treasure chest, catered lunch – the works! It made me the tiniest bit guilty for not going all out. Maybe next year?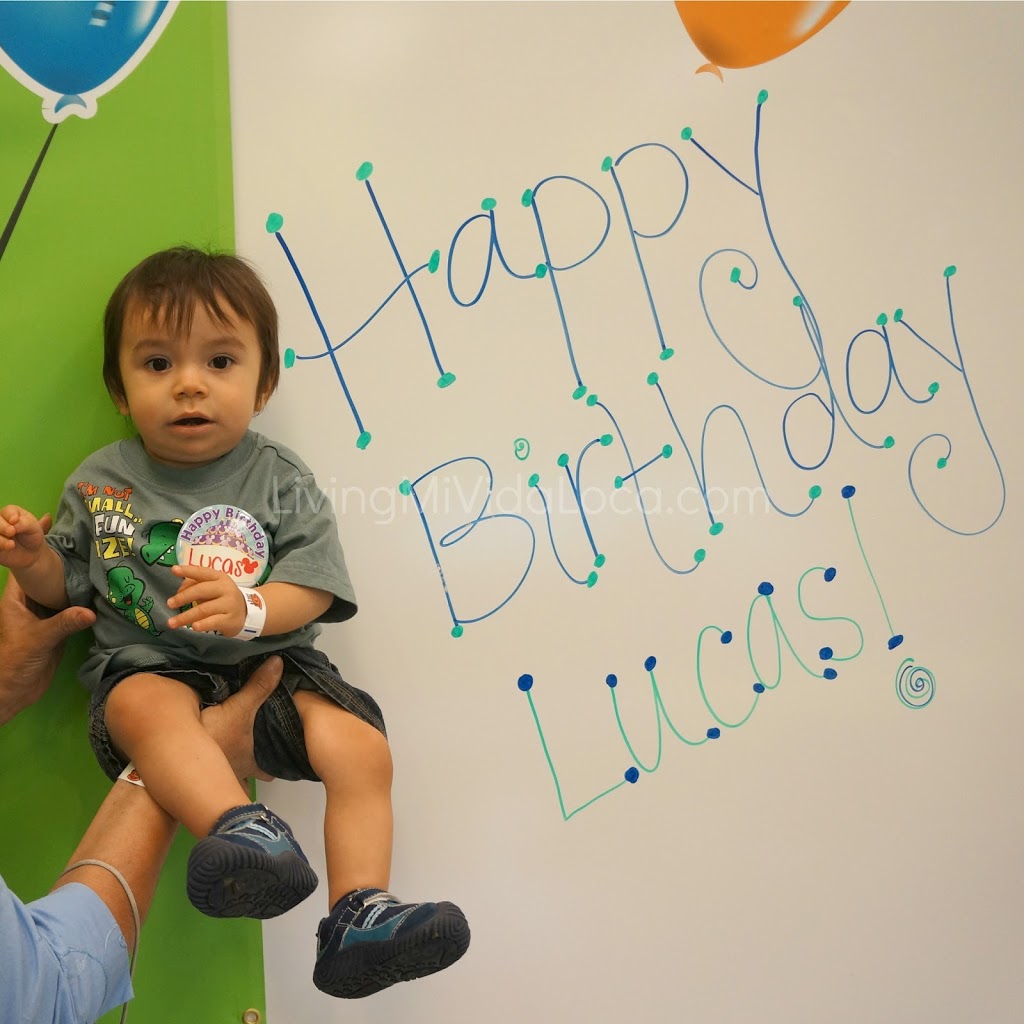 We had a super time at my son's birthday party (in case you couldn't already tell). We collected books in lieu of birthday gifts in an effort to give back a little to Pretend City for the wonderful time that we had. One of our guests even gifted a donation to Pretend City in my son's name! Way sweet.
I highly, highly recommend checking out Pretend City if you're in the Southern California area. It's a GREAT place to host a birthday party, gather with other mom's for a play date, or just take the kids for an adventure. I did the pure minimum for my son's party because I honestly wanted to see just how little I could do and get away with. Apparently, I could do very little and still make memories that will last a lifetime. Our guests talked about the event for days after and I'm happy knowing that they will return to Pretend City with their guest passes.
Want to see more? Click the image below to visit our Pretend City Birthday Party album on Facebook.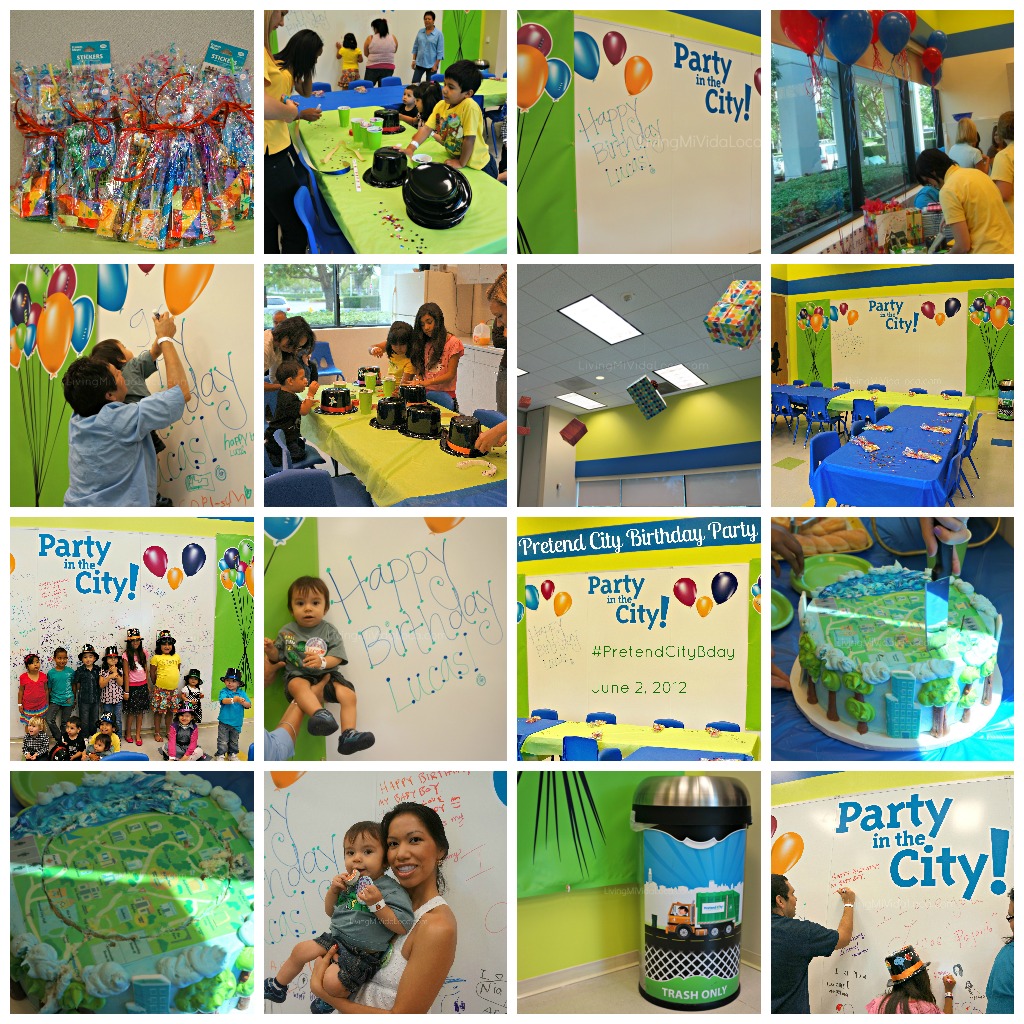 Pretend City Children's Museum
29 Hubble
Irvine, CA 92618
Phone: 949.428.3900
Fax: 949.428.3908
[disclaim]Pretend City generously sponsored my son's birthday party. All thoughts and honest opinions remain my own because you know I wouldn't steer your wrong. Pretend City is a joy to work with and they are an organization that I fully support. [/disclaim]
Originally published on June 14, 2012. Last Updated on May 7, 2019 by Pattie Cordova