Pretend City Children's Museum is a fantastic place for kids all ages, the only requirement is to love imagination.  This month has been filled with many holiday activities.  While we missed the Posadas event, during our visit we were able to experience the lighting of the LEGO Menorah.  I explained to my children the celebration of Chanukah and they were interested in learning about other holiday celebrations.  They had a fantastic LEGO Menorah.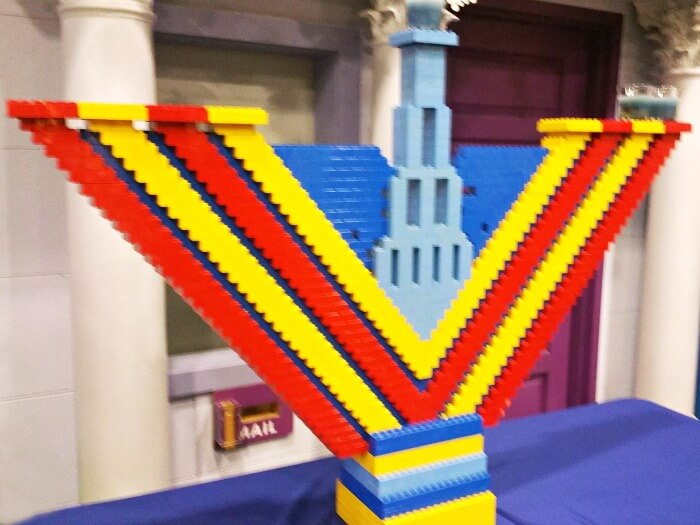 My kids fell in love with this place and love going back ever since the first time they visited Pretend City.  The reason they love this place is because there are active and imaginative children.  They love pretending to do everything that grown-ups do in real life.  They love pretending to be a police officer, firefighter, doctor, dentist, construction worker, chef, café owner, or anything else they may want to be.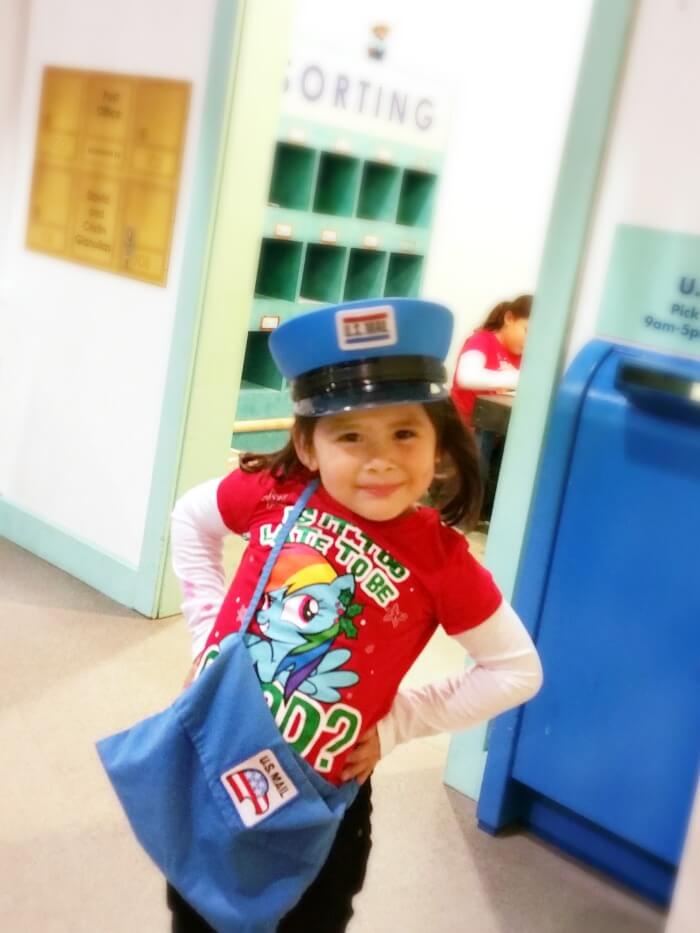 This is a great place to let the kids' imagination run loose. They are fascinated with getting their hands on pretend "life-like" items like at the grocery store.  They love going shopping and then pretending to be the cashier.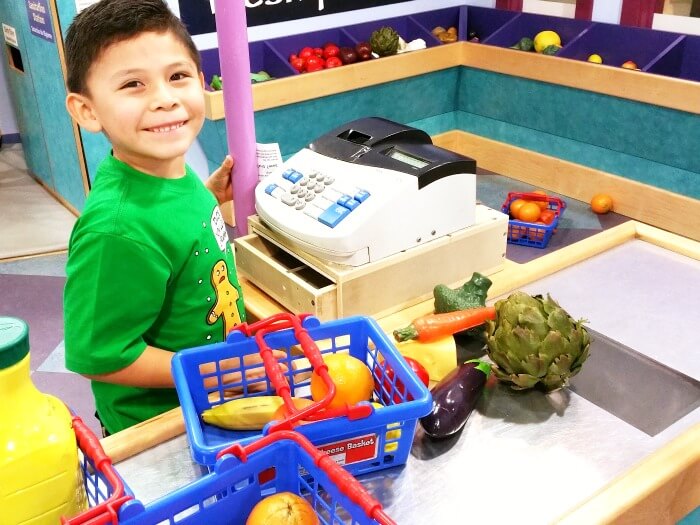 I love the new addition of "Bug Appetit" The Alex and Liset Meruela Restaurant. It's a great little pretend café where the children can pretend to be a Chef, server, cashier, or owner.  My kids absolutely loved serving me bug juice, butterfly milk, bug hors d'oeuvres, and garden bug salad.
There are many different things to do at Pretend City, but each of my kids have found their favorite station.  My seven year old's favorite station is the post office, she loves pretending to be a mail delivery clerk.  Since it's the holiday season, there were several worksheets available including one where you can write a letter to Santa, "Why am I a good elf" letter, and even a Pretend City Post that children can create on their own.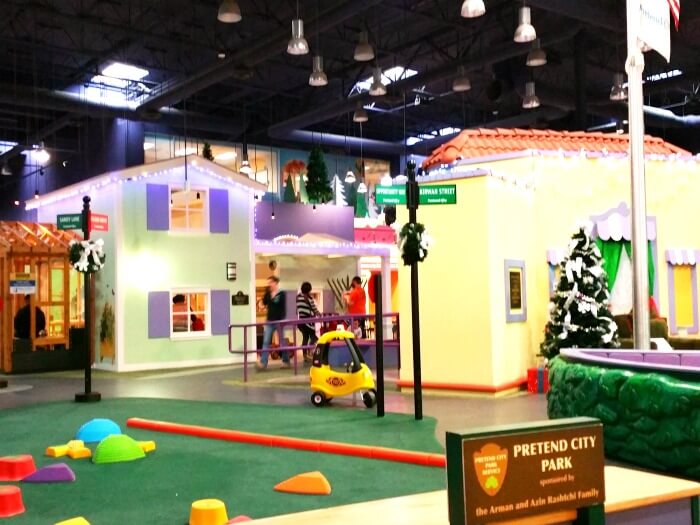 My son's favorite station is the Construction Area.  He loves building and using power tools.  My youngest loves the beach station.  She has so much fun playing in the sand and pretending she's at the beach. Before the holiday season is over, take your kids to experience this safe and fun environment filled with holiday season activities. Following are the holiday events that you can still partake in – all are included in a day's admission price:
Pretend City December Events
Dec 21 // Winter Solstice Celebration
Dec 1- 23 // Choc Toy Drive
Dec 12 – 23 // Christmas Countdown – Loaded with holiday activities

Friday 12th-(P.M. Activity) Gingerbread Man & Houses
Saturday 13th-(A.M. Activity) Candy Canes
Sunday 14th-(P.M. Activity) Christmas Trees
Monday 15th-(10:30a.m.-12:30p.m.) Visit & Photo with Santa
Tuesday 16th-(P.M. Activity) Reindeers
Wednesday 17th-(P.M. Activity) Christmas Stockings
Thursday 18th-(A.M. Activity) Twinkly Christmas Lights
Friday 19th-(P.M. Activity) Presents & Sleighs
Saturday 20th-(A.M. Activity) Popcorn Decoration
Sunday 21st –(P.M. Activity) Christmas Snow
Monday 22nd- (A.M. Activity) Christmas Carols
Tuesday 23rd-(P.M. Activity) Christmas Eve Excitement

Dec 26-30 // Festival of Kwanzaa
Dec 17-23 // Hooray for Chanukah
Dec 31​ // Noon Years Confetti Countdown


29 Hubble, Irvine, CA 92618
[disclaim]Contributors of LivingMiVidaLoca.com receive products, compensation and/or complimentary/discounted services to facilitate posts. All thoughts and ideas remain the reviewer's own.[/disclaim]
Originally published on December 19, 2014. Last Updated on September 22, 2019 by Pattie Cordova