My 12 year old niece, Katrina, stopped by over the weekend and I took the opportunity to ask her for a short tutorial on how to make duct tape bows. My nieces loves working with duct tape. She makes credit card cases, wallets, hair accessories and a few other things. I see her sporting her duct tape bows a lot, and figured it would be a fun activity for tweens everywhere to do. Perfect as gifts for friends!
The best part is you only need a few materials, making these duct tape bows quick AND easy! You can watch her full video tutorial below.
If you like this short tutorial, check out a few other things you can make with duct tape. Like this multi-colored duct tape purse, this duct tape wallet or this other duct tape purse. Each one can be made in an afternoon, and they make great gifts for kids. Enjoy!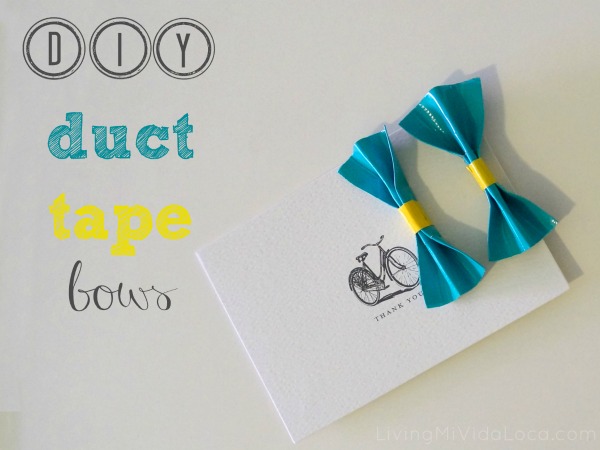 We presented the duct tape bows on a thank you card as a nice touch. They can be used as both embellishments and as the gift itself.
Another fun way to present them is on a piece of ribbon. Use coordinating ribbon to keep everything matching well.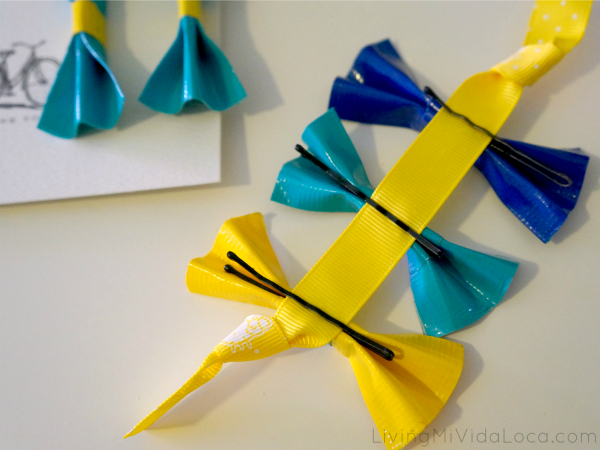 Back view of duct tape bows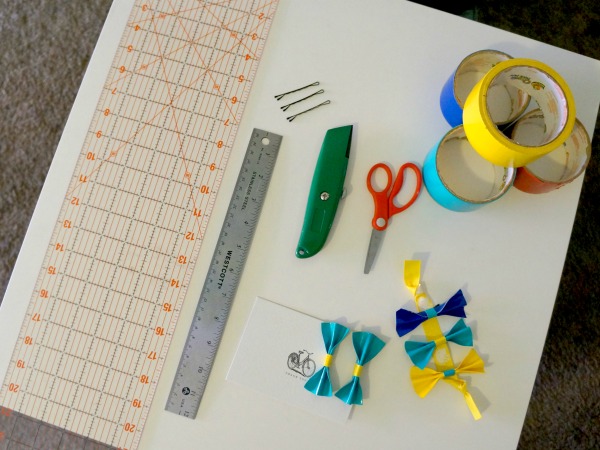 Materials needed
VIDEO: duct tape bows tutorial
Originally published on August 26, 2013. Last Updated on December 7, 2018 by Pattie Cordova