'Tis the season of festive do- it- yourself projects, our favorite time of the year. We wanted to create something super easy and super budget- friendly, and this Dollar Tree Christmas wreath fits the bill at under five dollars!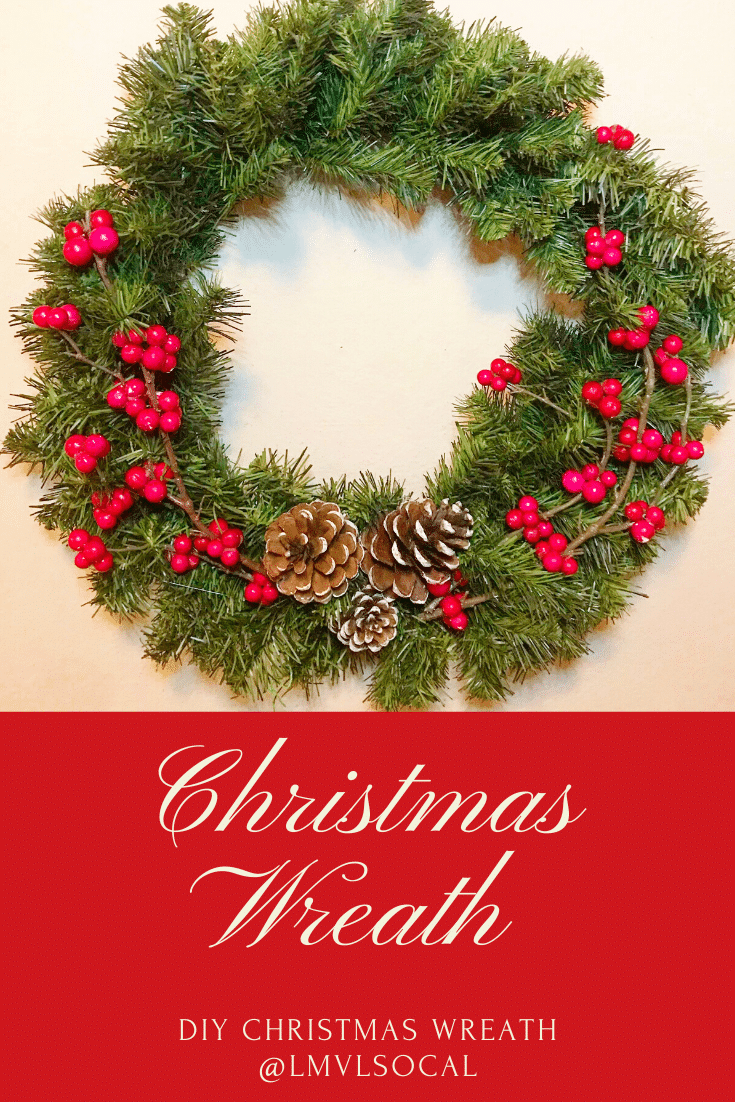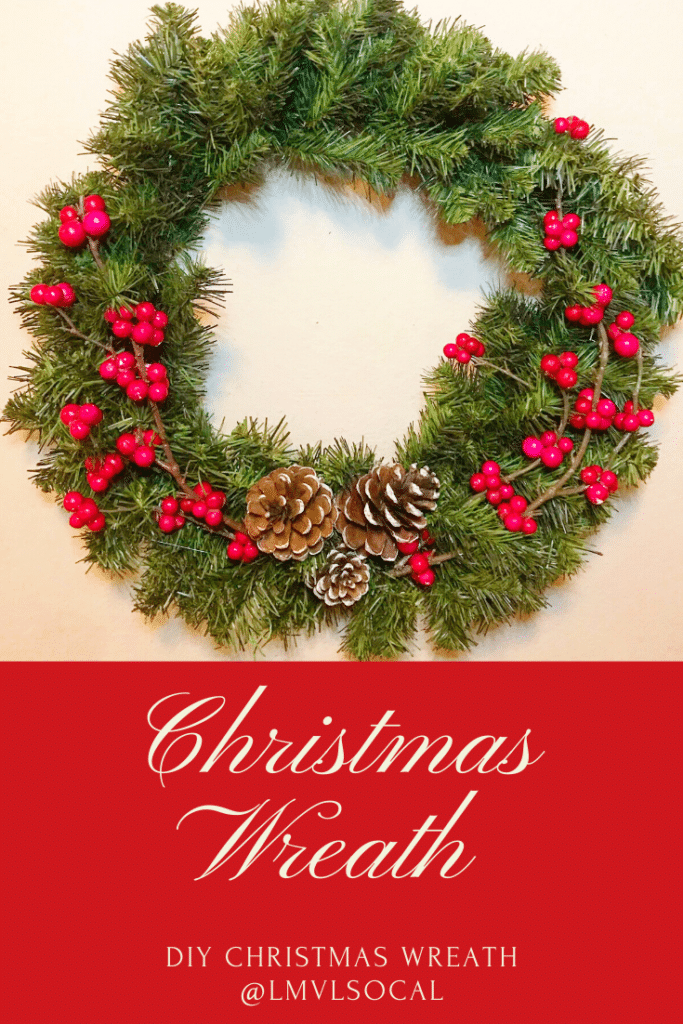 Dollar Tree Christmas Wreath step-by-step process
Products
Wreath (check out the 99cents store, Dollar Tree, or any craft store.)
Artificial berry twigs (can be found wherever you get the wreath)
Pine cones, ( or anything you want to add to your wreath)
Glue gun and glue
Directions
Place the wreath on the table and arrange the accessories on the wreath which ever way you love how everything looks.
When you decide where you want the Artificial berry twigs to go, use the wreath twigs and wrap it around the Berry twig for extra secure.
After you decide where everything goes, get your glue gun ready and start gluing your items.
After gluing everything, you are ready to hang that beautiful wreath and drink some hot chocolate.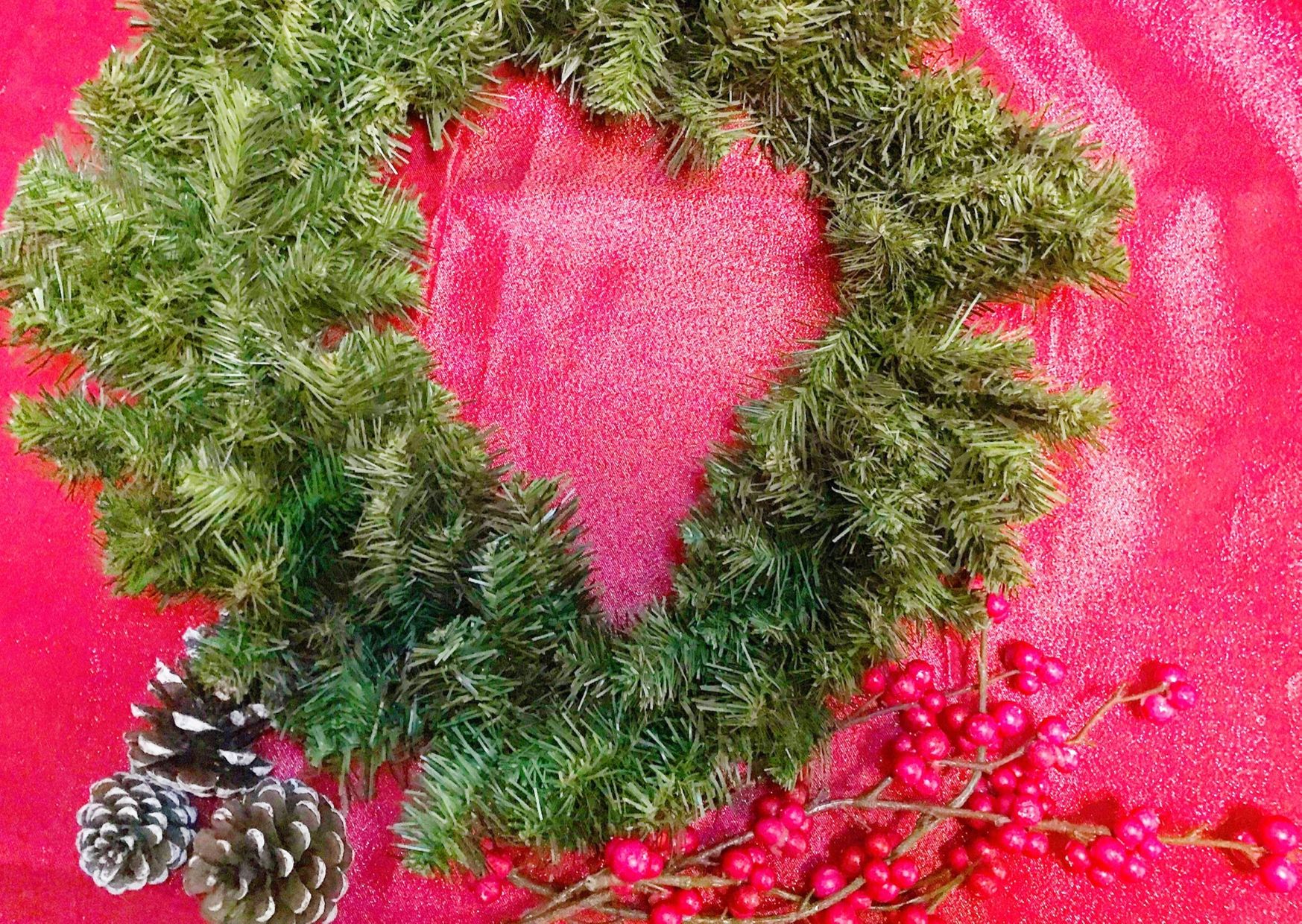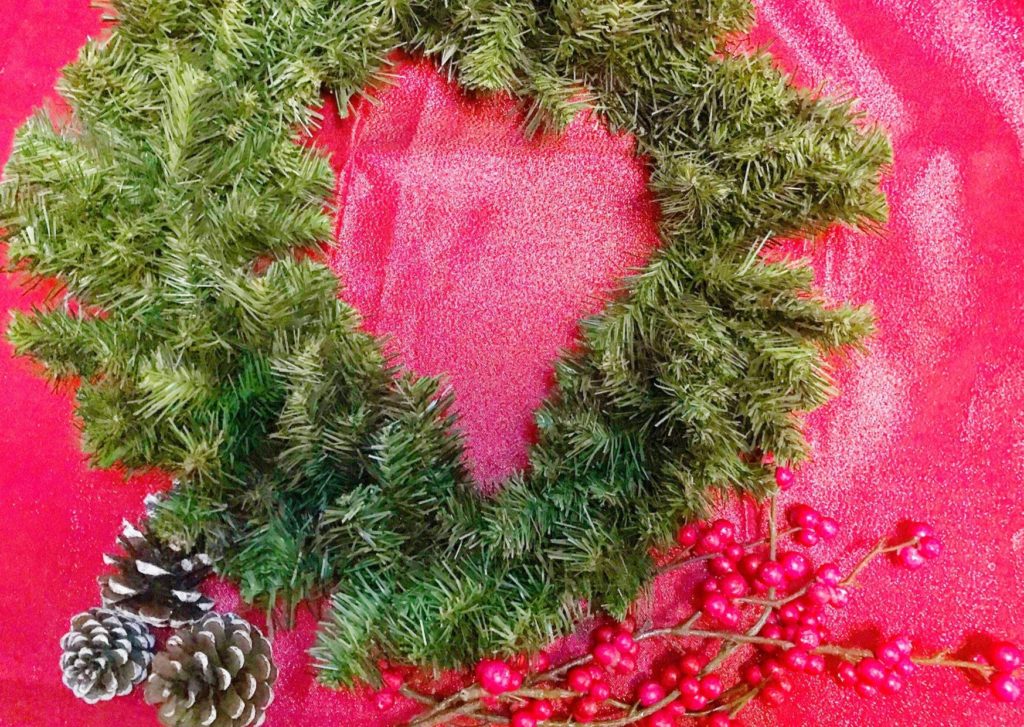 Originally published on November 8, 2019. Last Updated on November 5, 2021 by Pattie Cordova