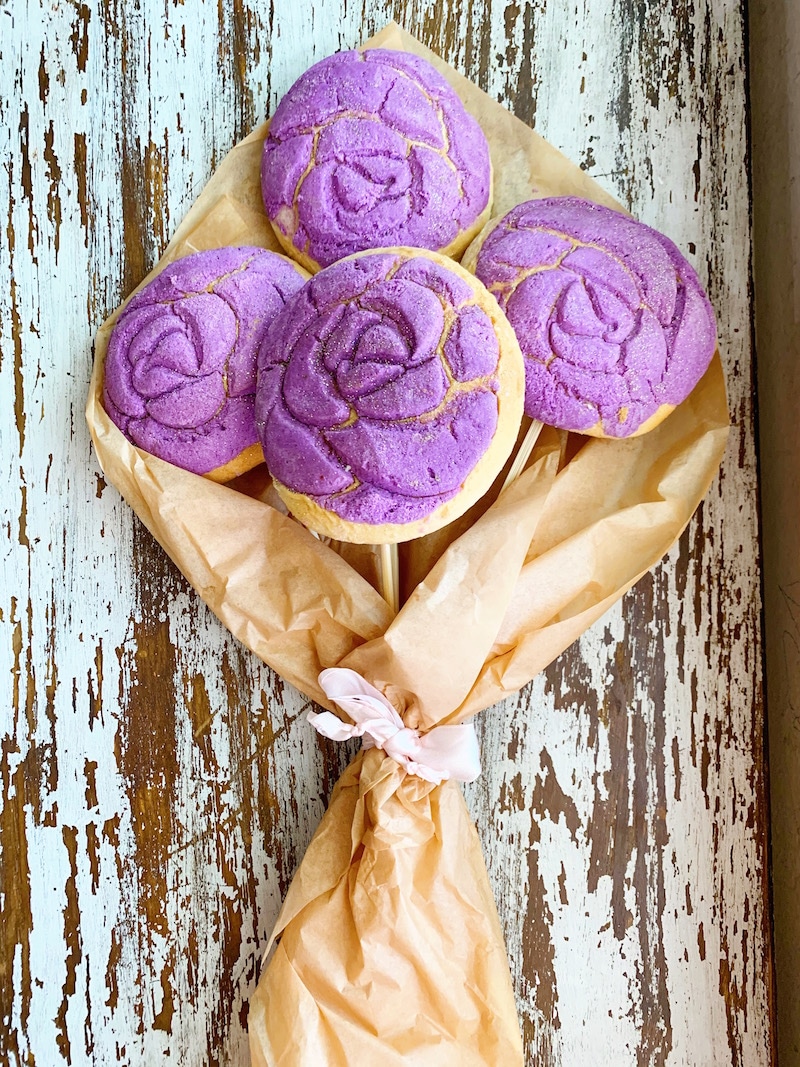 Holidays
Make this Concha Bouquet at home
Make this Concha Bouquet at home
Everybody knows a way to a women's heart is through her stomach, and what a better way to surprise a woman than with a concha bouquet?!!
These concha bouquets will be a hit at any birthdays, graduations, promotions, baby showers, Día de las Madres, or any celebration really.
It's the gift that keeps giving! Especially if the conchas are from their favorite panaderia.
Don't forget to bring some Abuelita hot chocolate or some cafécito to enjoy on the spot.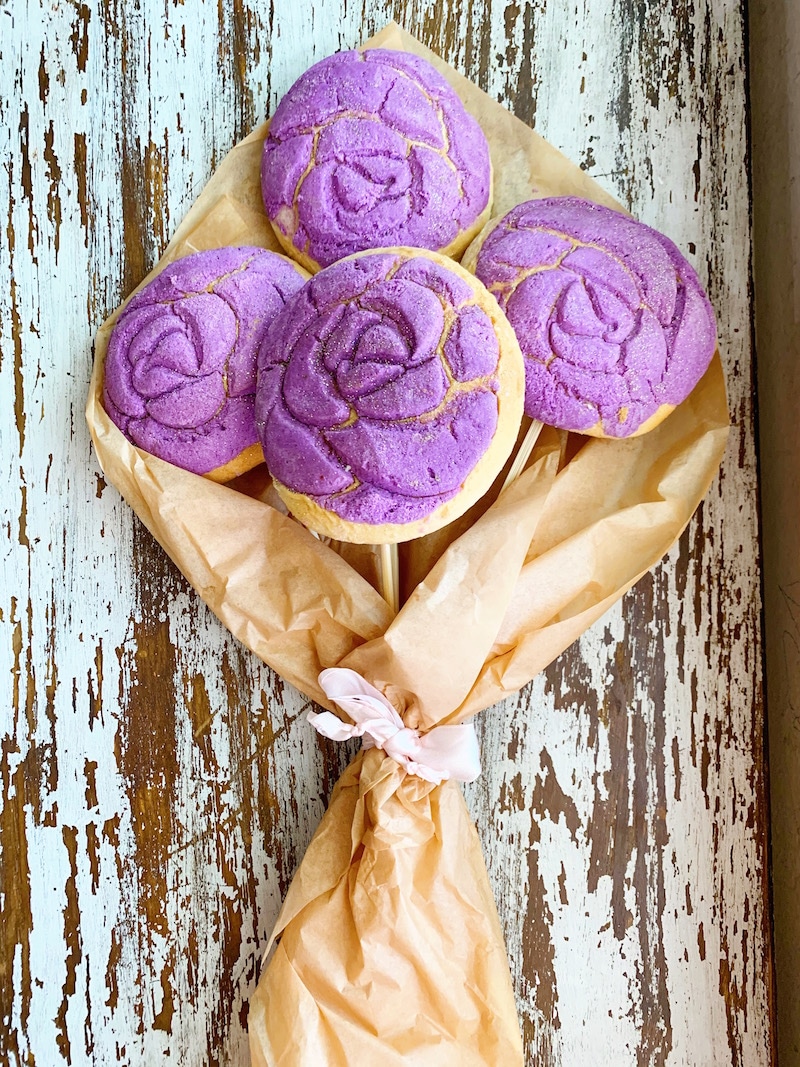 How to make a Concha Bouquet
Materials Needed
fresh conchas – any flavor
colored tissue paper to compliment the colors of the conchas
Directions:
Visit your local panaderia and pick up any color of conchas you want, or you can even get other pan dulce.
Carefully insert the skewer into the concha, try not to touch the concha topping, some might fall off.
When all your conchas are in a skewer, place them on top of the tissue paper and arrange them whoever you prefer. Make sure they are on a corner of the tissue paper.
Tie the skewers together after rearranging them.
Fold the tissue paper over the the conchas. Try to only cover the skewers, grab your ribbon and tie it and make a bow. Also, make sure you wrap the conchas in plastic wrap so they don't get hard.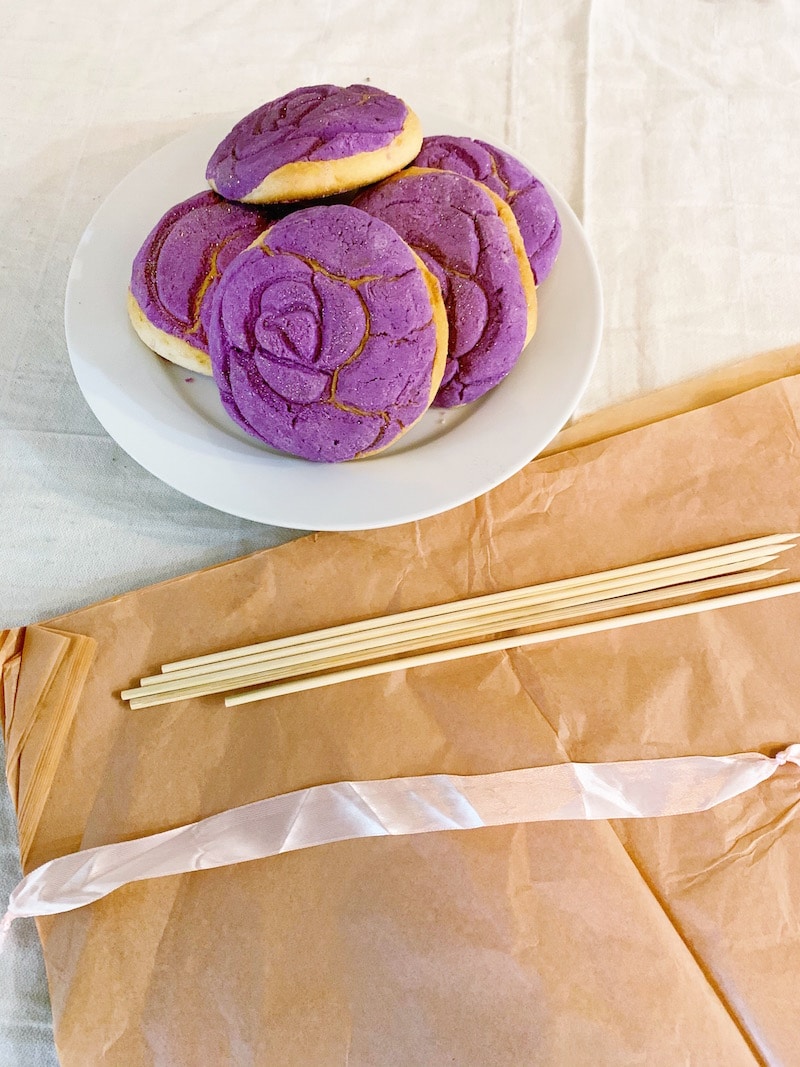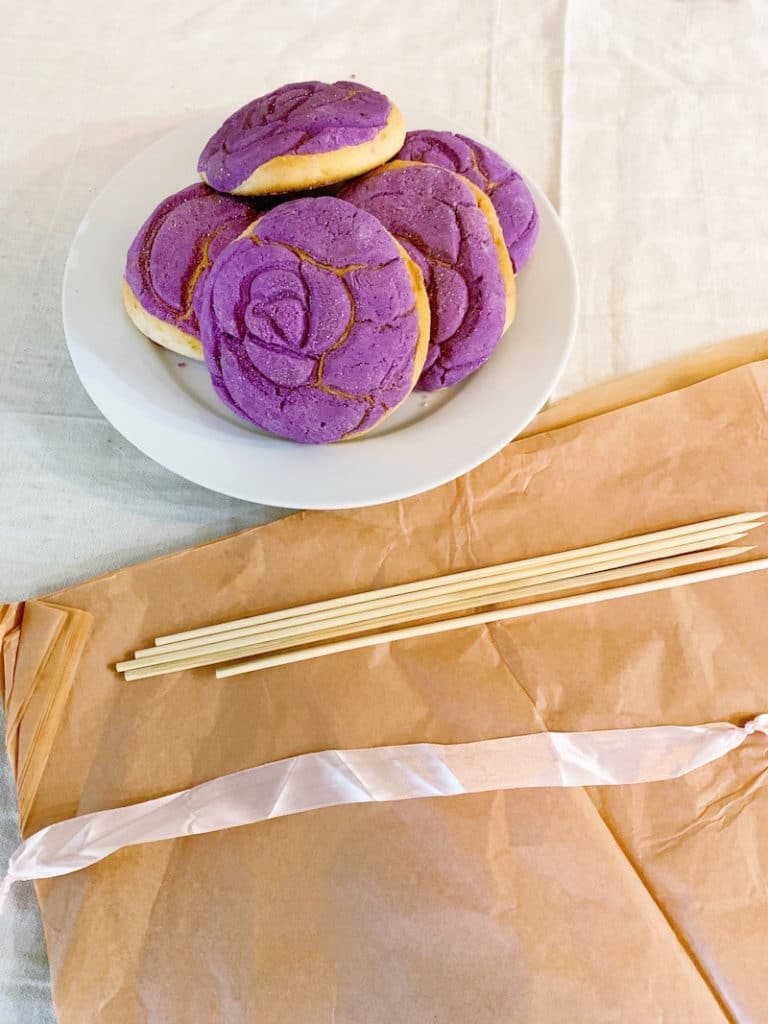 TIPS:
Skewers, tissue paper, and ribbon can be found at any local grocery story, or Amazon to make things a little bit easier
When you have everything, make sure you are working on a flat surface.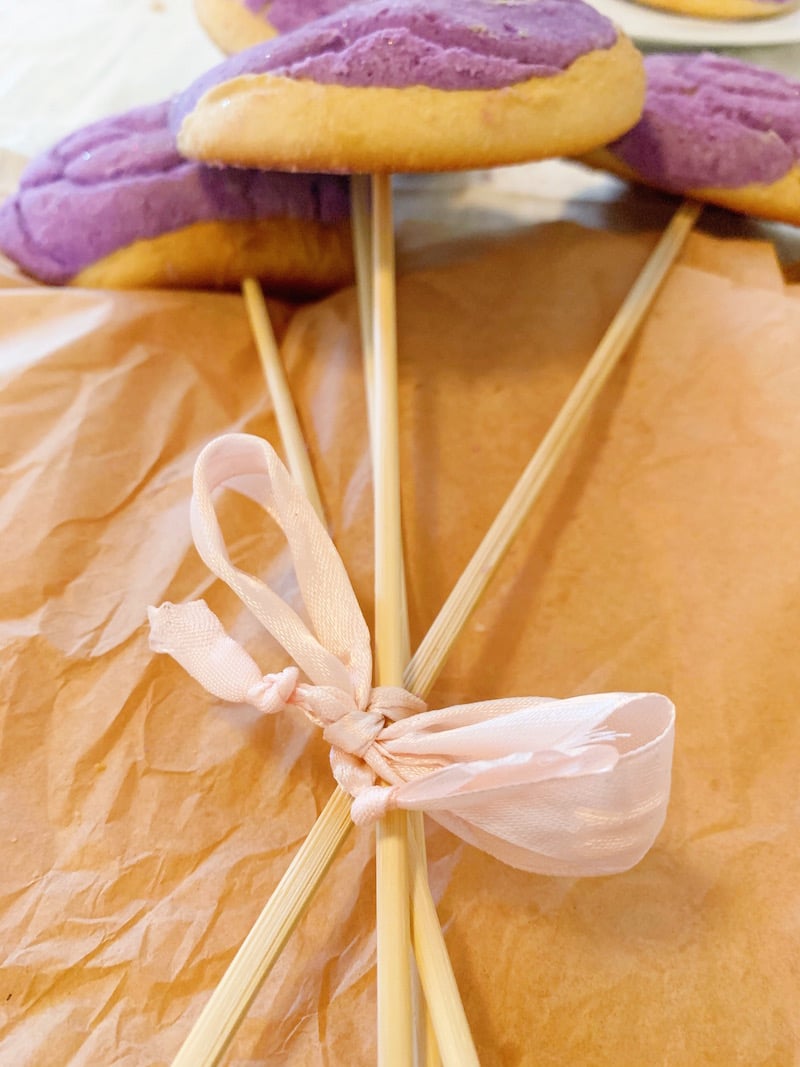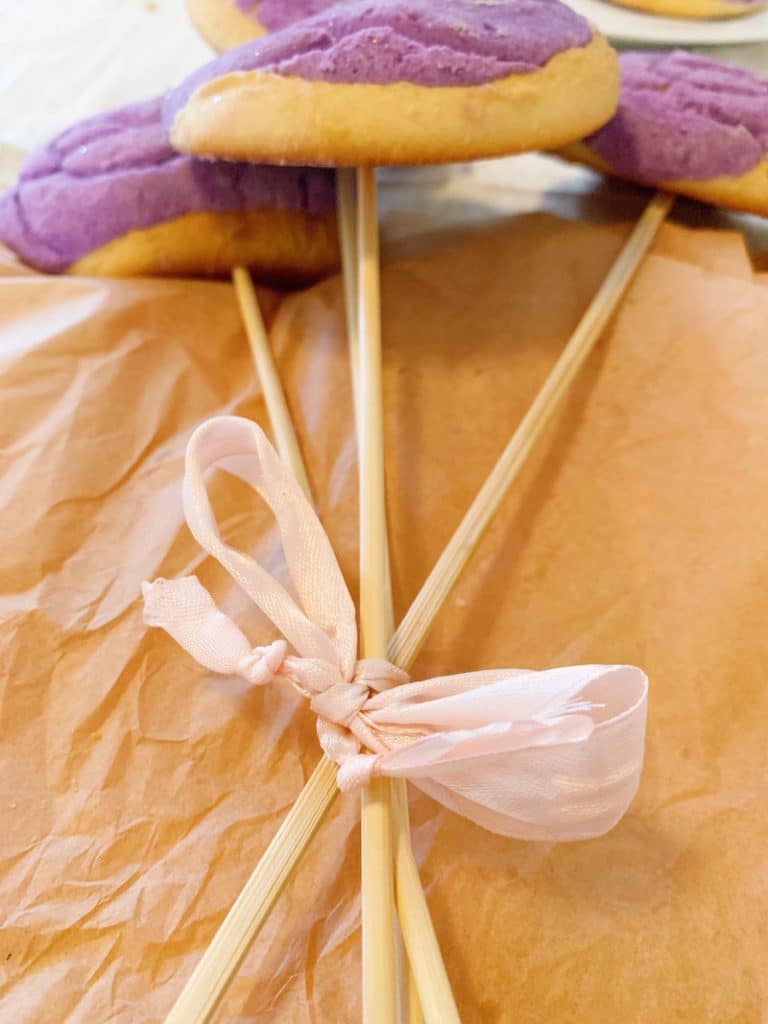 We hope you like this easy Mother's Day concha bouquet tutorial. As you can see, it's super easy to make and very budget-friendly as well.
The concha bouquet can also be customized for a myriad of celebrations – don't hold back! It doesn't just have to be for Mother's Day.
Don't feel like making your own concha bouquet? If you're in Orange County, you can also purchase them from El Gallo Giro!
Have you done a concha bouquet before? Let us know in the comments below!
PIN THIS CONCHA BOUQUET FOR LATER: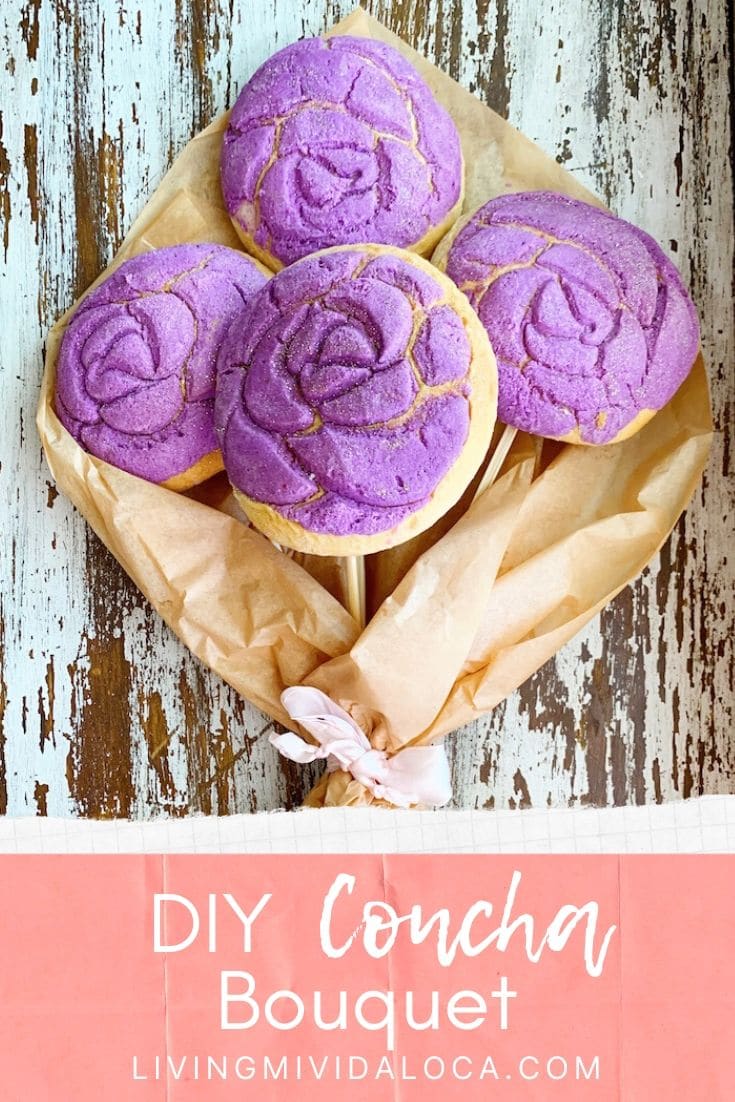 Originally published on April 28, 2020. Last Updated on April 28, 2020 by Pattie Cordova