Must-see: Penguins of Madagascar in 3D
A movie full of the shenanigans that we have come to expect from the Penguins of Madagascar equals many LOL's. The Madagascar family has branched out to create a movie entirely based on the beloved Penguins. My kids' most loved parts in Madagascar movies included those Penguins getting into Three Stooge-like action. Skipper, Kowalski, Rico and Private are at it again with more action and laughs for everyone.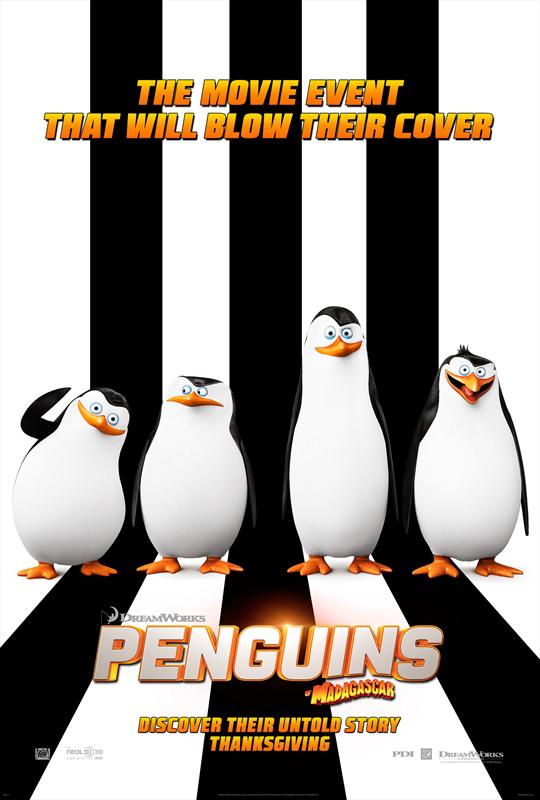 In Penguins of Madagascar, we get a chance to see how this gang of misfits came to be. Penguins, in general, are known for their conformity to the rules (as we have seen in many documentaries). They walk in lines for hours and never steer off course. That was until Skipper, Kowalski and Rico meet up and question penguins way of being. Like flippers, why do penguins have flippers if they don't fly? We'll these penguins find a way to make them useful. High-Fives!! Penguins of Madagascar also introduces the back story of Private, the quiet one with the quirky smile. Each of the penguins has a duty except for Private, he's just along for the ride… or so we think.
Super spy teams aren't born…they're hatched. Discover the secrets of the greatest and most hilarious covert birds in the global espionage biz: Skipper, Kowalski, Rico and Private. These elitists of the elite are joining forces with a chic undercover organization, The North Wind. Led by handsome and husky Agent Classified (we could tell you his name, but then…you know), voiced by Benedict Cumberbatch. Together, they must stop the villainous Dr. Octavius Brine, voiced by John Malkovich, from destroying the world as we know it.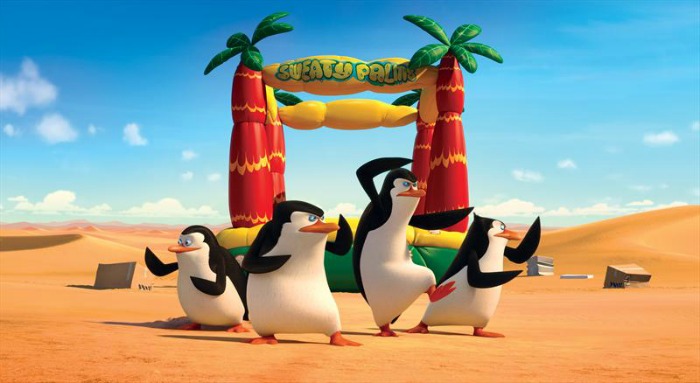 Penguins of Madagascar introduces a new villain and a secret C.I.A animal protection agency. The evil Dr. Octavious Brine is out for revenge. He has had enough of cute and adorable penguins. Him and his squad of squids are out to destroy the penguins. As they are closing into the penguins, North Wind flies in to save the penguins. North Wind is a secret group of agents made of Classified (the wolf), Short Fuse (harp seal), Eva (owl), and Corporal (polar bear). They are highly trained with the most advanced weapons to fight evil.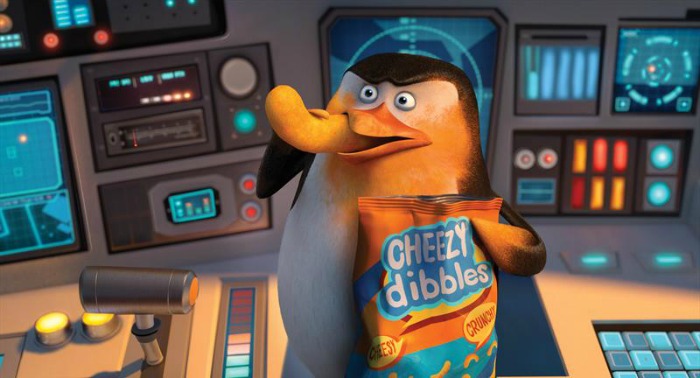 I was very surprised at how much I enjoyed and was on the edge of my seat during Penguins of Madagascar. It was action packed with fighting and thrilling scenes that came, one after another. We watched it in 3D and it was so worth it. The design team definitely knew how to use the 3D experience during the action sequences to keep you on edge of your seat.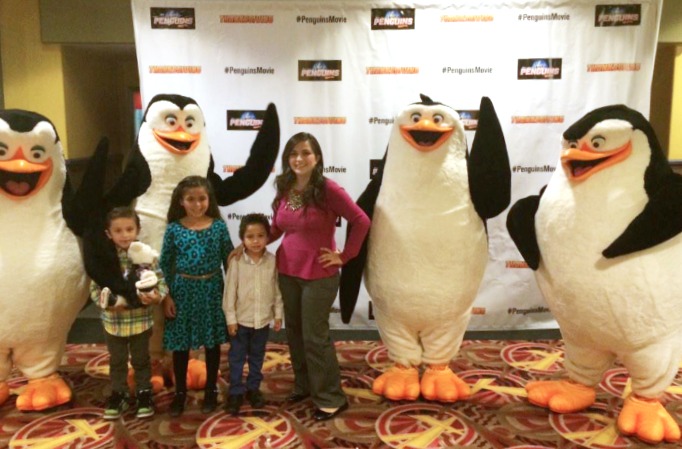 Penguins of Madagascar has a great theme of perseverance. If you can't defeat the bad guys the first time, try, try, and try again – this is the true penguin style. Penguins of Madagascar comes out Thanksgiving weekend and is a great way to enjoy some downtime after the hustle and bustle of the holidays.
Follow THE PENGUINS OF MADAGASCAR
#PenguinsMovie
[disclaim]Contributors of LivingMiVidaLoca.com receive products, compensation and/or complimentary/discounted services to facilitate posts. All thoughts and ideas remain the reviewer's own.[/disclaim]
Originally published on November 25, 2014. Last Updated on January 2, 2019 by Pattie Cordova