Light Up Links is a hot new toy. Out just in time for the holiday season! My five year old recently received a set of Light Up Links to try out, and days later – he is still playing with them! Anything that lasts that long is a hit at home.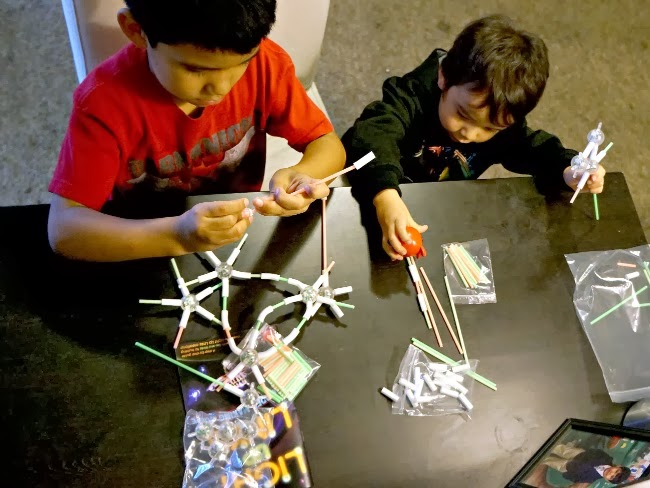 I didn't want to overwhelm him with all the different things that you can construct from them (including a crown!), so we started off by just building a star. He got really into it and made all the little lightup pods into stars. Then he took it a step further and added different sized glow sticks to create wands and to connect them together.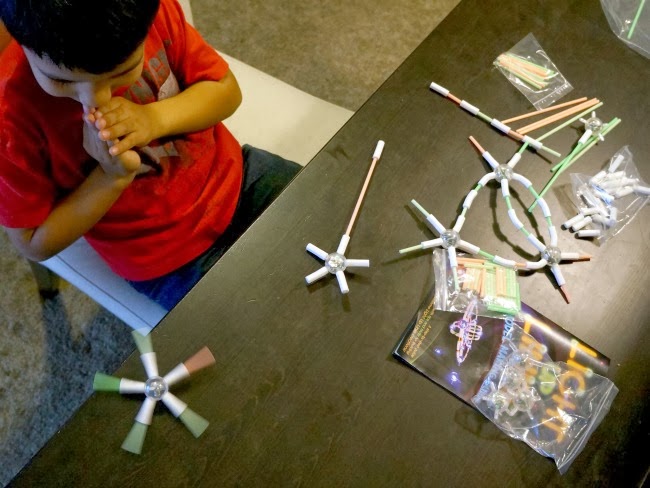 What he liked most of all was just putting them on the ground and spinning them.
We opened up our Light Up Links during a rainy day and it was nice to just take a break and use our imaginations to make different creations. When night came, we turned off all the lights and spun them in the darkness. It was fun!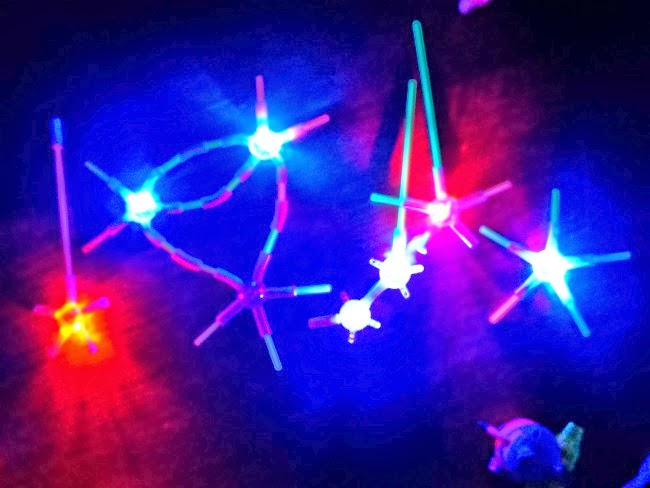 Of course, there is only so much I can say about them since I don't see them the same way my five year old kid does. So we decided to create a video to show other kids how to build stars with Light Up Links. I had him do the video before really getting a chance to try out the play set because I wanted to give an accurate portrayal of how quickly kids would pick up the object of the set. It was pretty quick!
Building with Light Up Links
Where to Buy Light Up Links
Light Up Links are available for purchase with a special offer.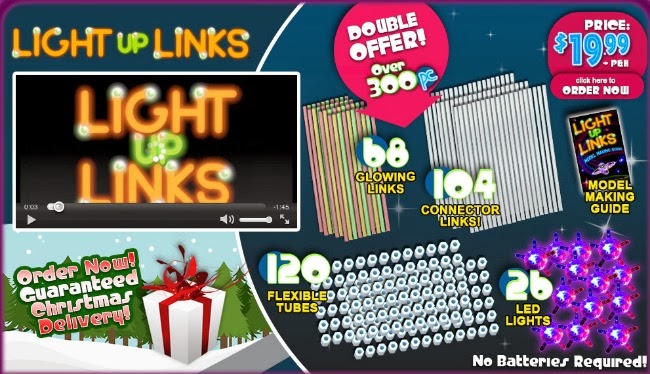 The current Light Up Links package comes with:
Lightup Pods—these spheres have 5 spokes that point in all directions. Equipped with LED lights that flash red, white, and blue, these pods also float in water! Just give them a shake to activate.
Flex Links—these flexible connectors twist and bend and connect to Lightup Pod spokes and Glow Stix.
Glow Stix—Strong and durable, these sticks come in three different lengths.
Wheels—make your Light Up Links go mobile with these fast spinning wheels that even come equipped with rotating axels!
and currently available on LightUpLinks.com. They are currently offering two sets (over 300 pieces!) for only $19.99 (plus processing and handling).
[disclaim]This is not a sponsored post. My son received a complimentary set to try them out. All thoughts and opinions remain our own.[/disclaim]
Originally published on November 24, 2013. Last Updated on December 7, 2018 by Pattie Cordova