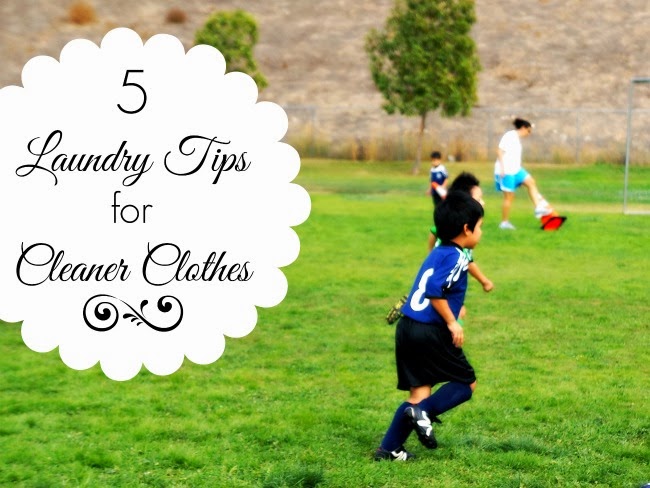 Holidays
5 Laundry Tips for Cleaner Clothes
5 Laundry Tips for Cleaner Clothes
There is just one other thing that I detest more than doing dishes – doing the laundry. So when all® OXI asked me to create a post sharing my tips on cleaner laundry, I knew that I could do it justice. I'm not one to let the kids go out in stained clothes, so I resolved to letting kids be kids by having "play clothes" that they can pretty much roll around in, play hard and get dirty. It's these clothes that take a bit of creativity to clean, but I think I finally got it down with (what I consider) the best whitening detergent.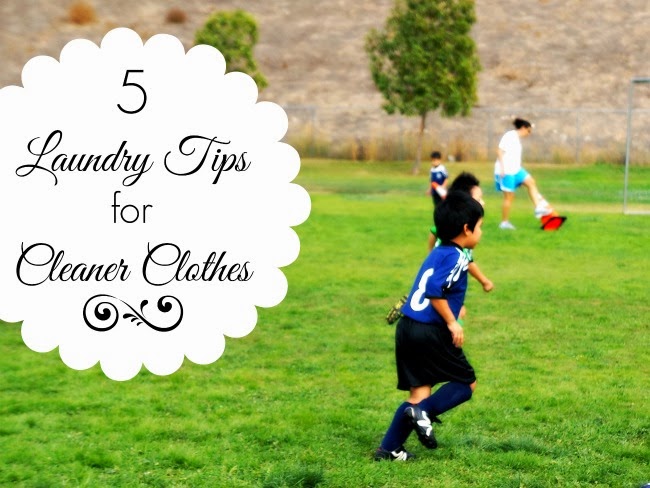 Soak stains immediately
Sometimes the worst stains don't happen outside, they happen while sitting down for a meal. In this case, when I see pasta sauce dripping down a shirt I get to it before it does some serious damage. Just add the shirt (or whatever piece of clothing article has the stain) into the sink filled with water. Let it sit there and add a bit of liquid detergent like all® OXI laundry detergent that has those extra OXI power stain fighters and whiteners. Afterwards, treat the stain and stick it in the wash.
Don't Overfill Loads
Yes, the great thing about having a big washing machine is being able to stuff a lot of clothes in there. For example, my HE machine holds about twenty pounds of dirty clothes. But if I were to fill it up all the way, it wouldn't really have a lot of space to spin and rinse. So I fill it up about three quarters of the way full so that the liquid detergent has enough room to distribute.
Use Less Laundry Detergent
One of our frugal tips was using less laundry detergent. This is still the case – even with HE machines that already take less sudsy detergent. Stick with about half of the recommended measurement listed on the little cup that comes with the detergent container. Save even more money by buying the detergent in larger bulk sizes like the the all® OXI laundry detergent 126 loads available at Sam's Club.
Buy Detergent with Added Boosters
I like convenience, so I buy laundry detergents that have added boosters. All® OXI with in-wash pre-treaters and all® 3 in one ("triple play") OXI formula fights tough stains, whitens whites and brightens colors. It also saves me money by ensuring that our clothes stay the color that they're meant to be. Make your whites extra-extra white by following our frugal tip of soaking whites in hot water and lemon juice before pouring it all into the wash.
Choose Cold Water
Not only will you save money, but cold water will keep your clothes looking good. I typically only wash towels in hot water, but everything else goes in cold. It keeps the colors in clothes from running (yes, that's the reason we have pink towels).
Bonus tip: Clean your washing machine once a month. Detergent build-up is quite common and can easily be remedied by running the washer without clothes and adding a cup of white vinegar to remove any soap residue.
[disclaim]This is a sponsored post on behalf of all® OXI-Active®. All thoughts and opinions remain my own. [/disclaim]
Originally published on November 26, 2013. Last Updated on May 12, 2023 by Pattie Cordova