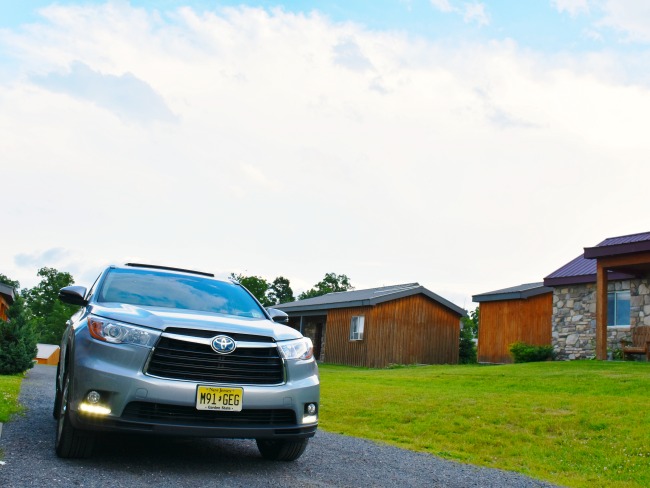 This is a sponsored post in collaboration with AT&T in an effort to help them reach their goal of 16 million It Can Wait participants.
A few weeks ago I took on the most difficult challenge of my life, and no, it wasn't weight loss – it was not using my phone while in the car. I had become so accustomed to using it at a red light, while sitting in traffic, and even while waiting at the school pick-up line that I couldn't see how I would get through AT&T's It Can Wait 21 Day Challenge without breaking down at least once.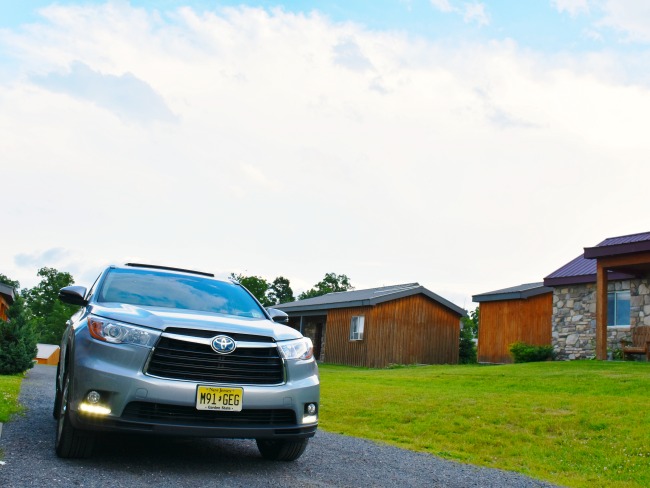 I committed to this challenge because I wad determined to not become a statistic. I also wanted to be a better example to the chiclets, and that's also why I enlisted them to help me with the challenge. I had to do things like ask them to hold the phone for me while I drove, I told them to call me out if they saw that I was reaching for the phone; if they saw a text come through, they would answer it. It was insane the steps that I had to take and the more precautions I added on, the more I realized just how attached I was to my phone.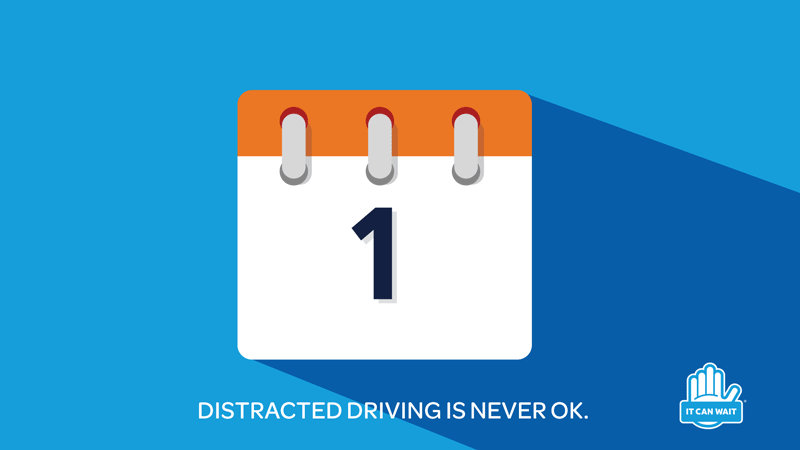 I'm happy to say though – I DID IT!!! I had to jump through hoops and over hurdles to get it done and it was literally a family struggle to get me to the finish line, but we did it! And because I had decided to not use the phone at all while I was in the car, that meant that when I was a passenger I had nothing to hold in my hand. I had become so dependent on holding a thing in my hand that I missed it when I didn't have a brick laying in the palm of my hand. So what I did is I started carrying my camera around. That not only let me keep shooting pictures of the scenery from the passenger seat, but it also kept me on track with the challenge.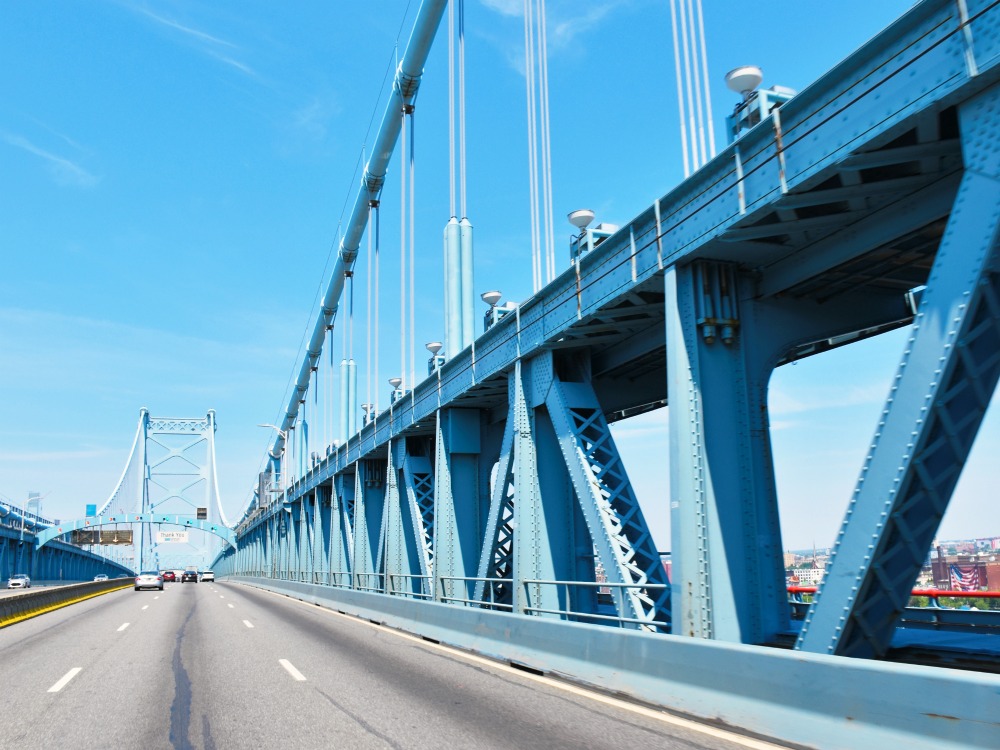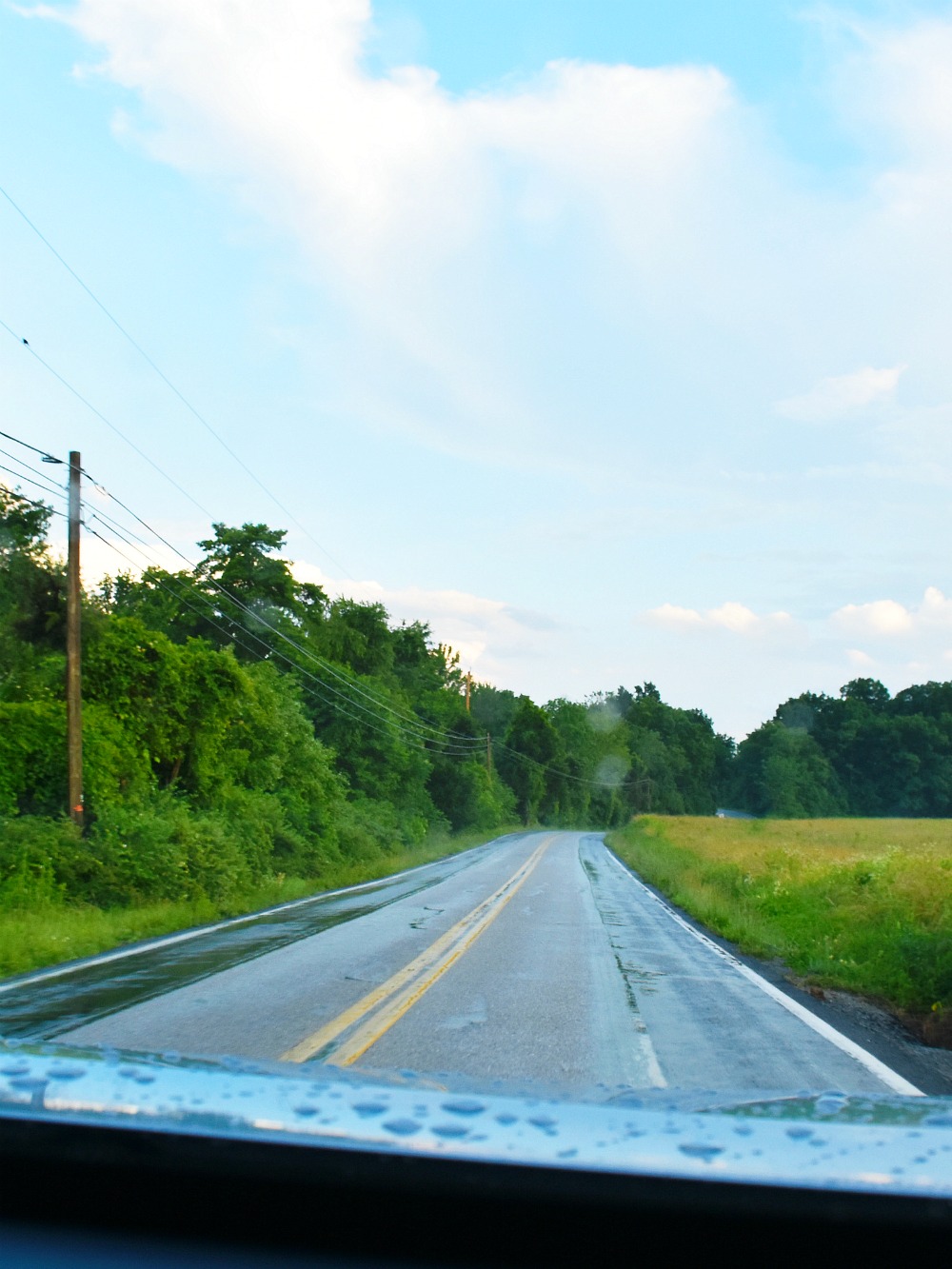 It Can Wait 21 Day Challenge
The 21-day challenge is simple, join the pledge and honor it by putting your phone away while you're driving. Challenge yourself by not responding to texts, even while you're waiting for the red light to change, or choosing a different playlist while you're cruising on the freeway. Take it a step further by encouraging everyone in the car to put away their phones while getting from point A to point B. It's a challenge, but if everyone joins in with you it'll make it so much easier to get through it. Keep each other accountable! Big high fives after each car ride will give you instant gratification knowing that you were able to stick with the challenge.
I totally get that this challenge, on paper, might seem so simple. When I signed up for it I thought it would be too. But no, it's a lot harder than it sounds. It also makes you aware of how often you reach for your phone while you're driving.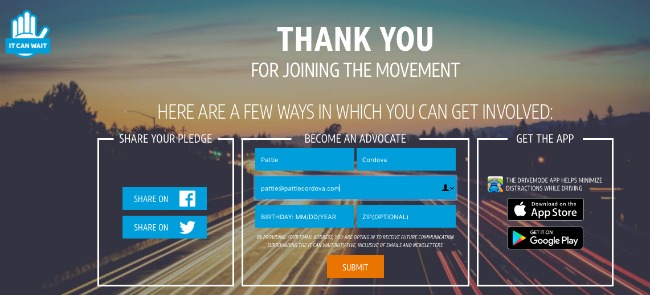 I invite you to join AT&T's It Can Wait campaign and help them reach their goal – 16 million pledges by the end of 2016. They're currently at 12 million pledges, but with your help I know that it can be done. And what a great feeling it will be knowing that you participated in keeping our streets and families safer. Once you join, share your progress on social using #ItCanWait and you'll have an opportunity to WIN Google Cardboard or It Can Wait swag.
What's in it for you
Millions of people have taken the pledge… and this is what AT&T found:
Almost half of people who pledged said they now don't use their smartphones while driving.
Those who share their promise or pledge with others are even more likely to stop, and more likely to speak up to others. Of those who shared their promise or pledge with others:

4-in-10 asked a friend or family member to not use their smartphone while driving.
Nearly one-third asked a driver to not use their smartphone while driving when riding as a passenger.
Nearly 4-in-10 asked a passenger to operate their smartphone while they are driving.
Tips for staying on track
See yourself doing the challenge.
Use our free AT&T's It Can Wait 21-day Challenge printable to keep track of each day of the challenge. Words of encouragement will help keep you on task. Make it fun by adding stickers to each day that you complete in the challenge, or have the kids join in by letting them draw funny faces in the box at the end of the day. Either way, I've found that visually marking each day that goes by in the challenge helped me stay on track.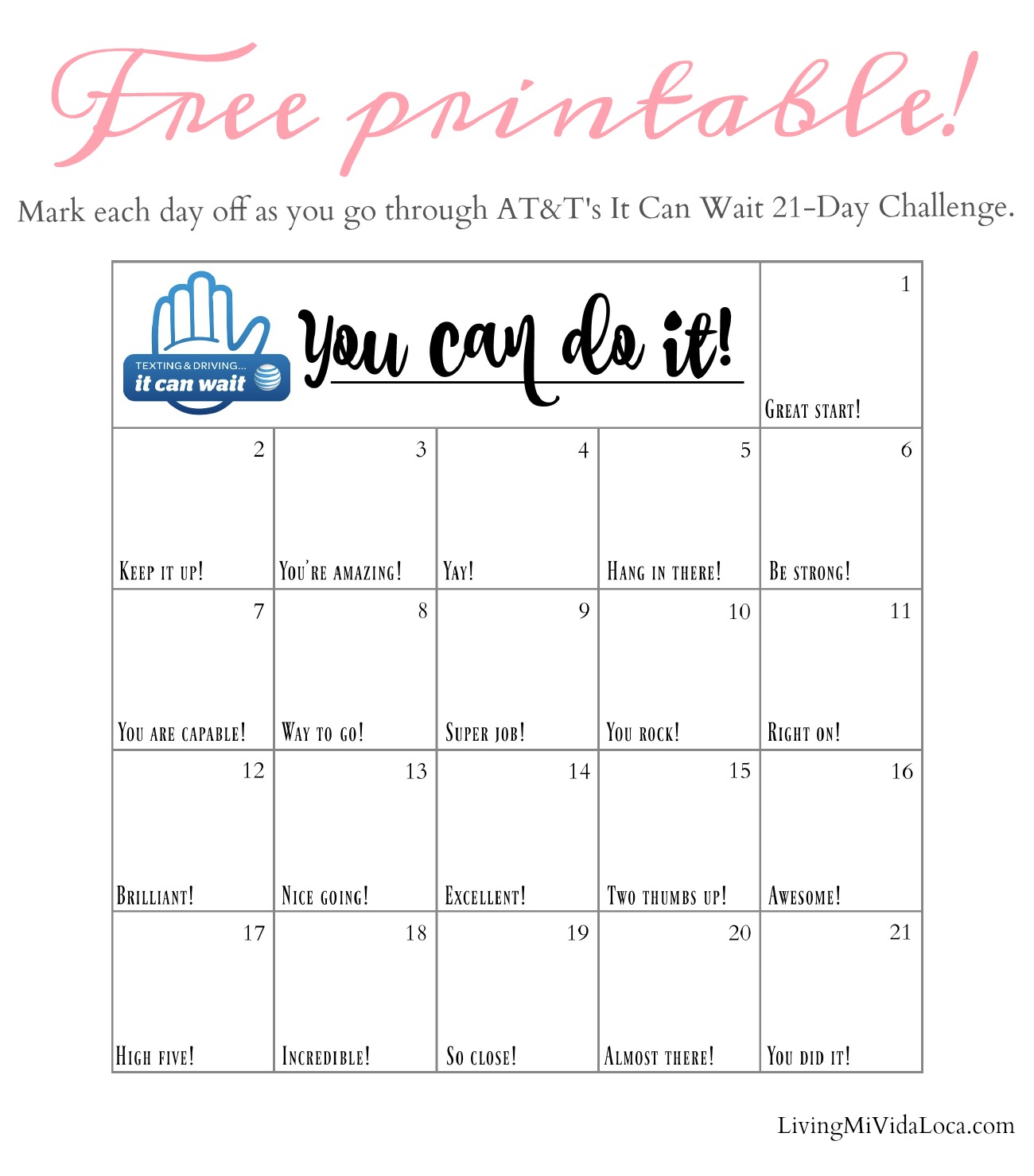 Get the kids involved.
According to an ongoing online survey conducted by Added Value, only 30% of drivers who are driving with a child in the car look at their screens. Use this to your advantage and take yourself out of the 30% by handing the phone over to them. Let them be in charge of the phone while you're driving. Kids love this because it gives them a sense of authority and control.
Put your phone in "jail."
When I drove to pick up the kids from school I found myself reaching for my phone. Either it was out of habit, or because I needed something to do. So I combated this by putting my phone in "jail." Sometimes it was the armrest, other times it was just my handbag that sat in the backseat. In extreme cases, it was the trunk. Having it out of sight kept it out of mind.
Think you'll need help completing the challenge? Download the AT&T DriveMode App (available on Apple or Google Play). This tool will help to minimizing distractions while driving to help keep eyes on the road.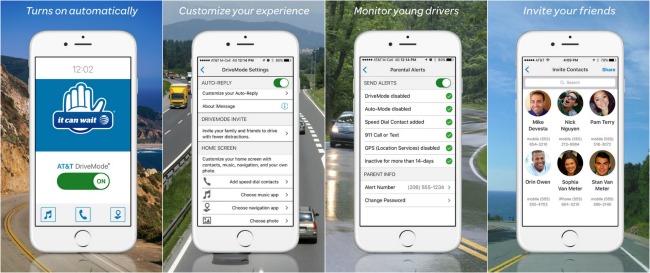 I successfully completed the challenge and I've been sharing the word online using #ItCanWait. I hope you'll join me and jump in on the challenge too. ¡Buena suerte! You can do it!!!
[button url="http://bit.ly/LivingMiVidaLoca"]Take the pledge here[/button]
Originally published on December 28, 2016. Last Updated on January 9, 2020 by Pattie Cordova