My oldest at seven years old did not know how to ride a bike… until today. We attended an event hosted by Guardian Bikes to learn more about their new kids bike hitting the market later this month. To tell you the truth, up until today we thought all bikes were the same. The hardest part was choosing which character we would have to live with painted on the bike. Turns out, we were wrong.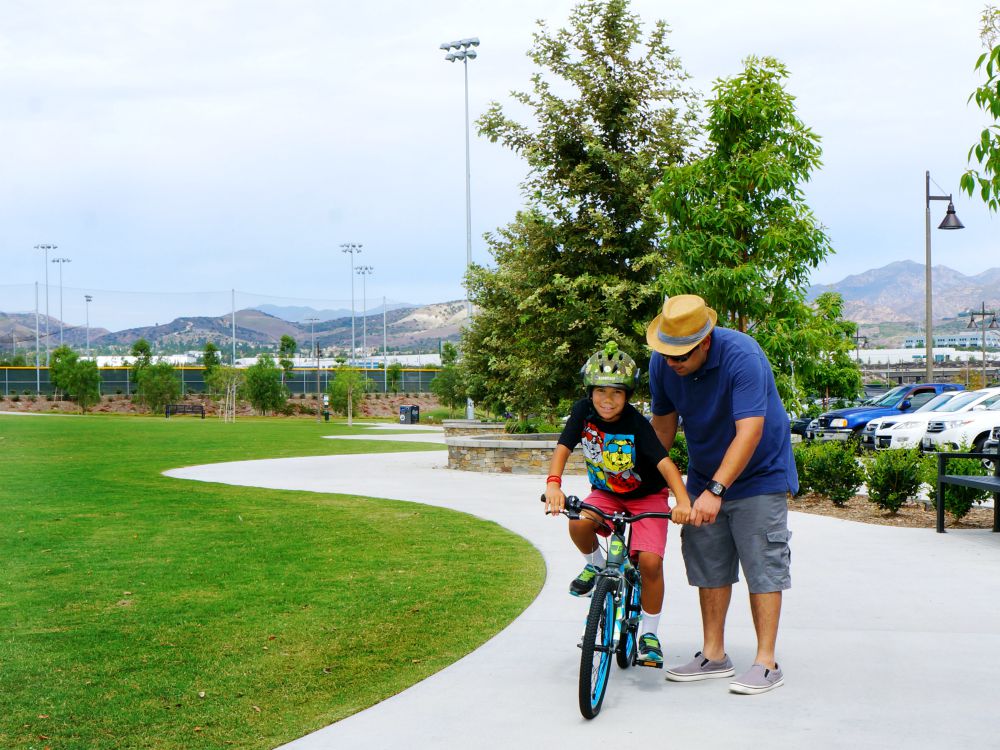 Once we learned the story behind Guardian Bikes from CEO Brian Riley, we really became connected with the company and its focus on bike safety. Bike safety in Guardian Bikes comes through as its braking technology called SureStop. SureStop brakes employ a single hand lever that operates both the front and rear brake simultaneously, making it virtually impossible to flip over the front of your bike due to a sudden stop.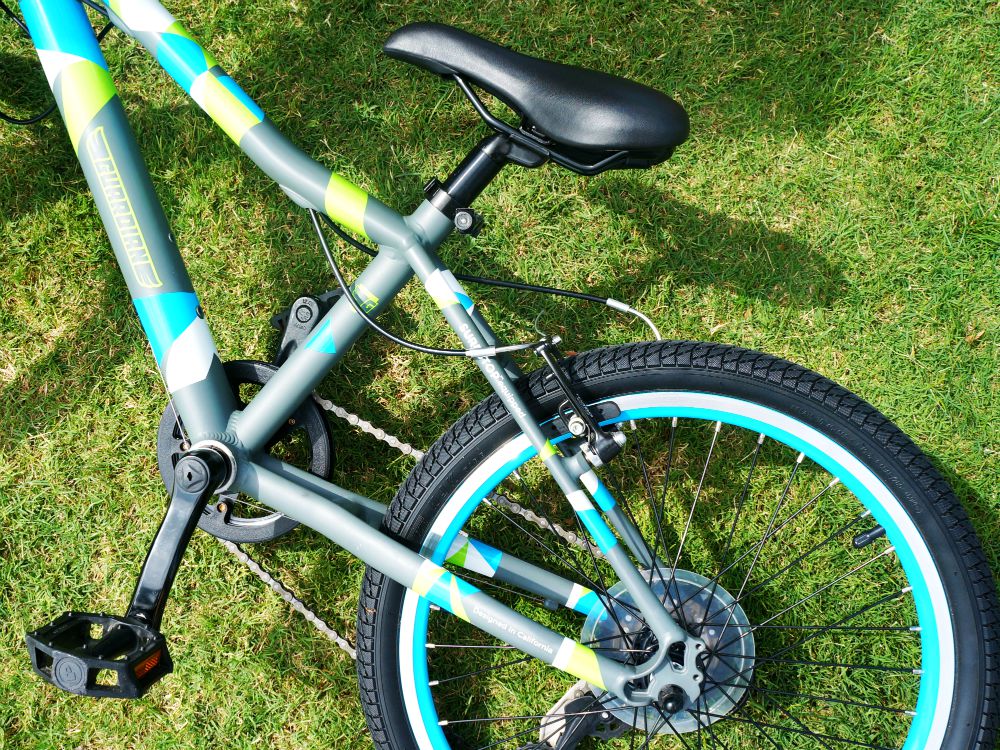 The kid had the pleasure of trying out Guardian Bikes before their big release later this month. At first, we got him on there so we could get the feel for the lighter bike (about 20.5 pounds) and gauge interest in learning to ride a bike. A little bit of probing later, he started getting more confident and soon enough, the hubster and I were tag teaming taking him back and forth on the bike. Ten minutes later, he got it down. Major proud mamá moment.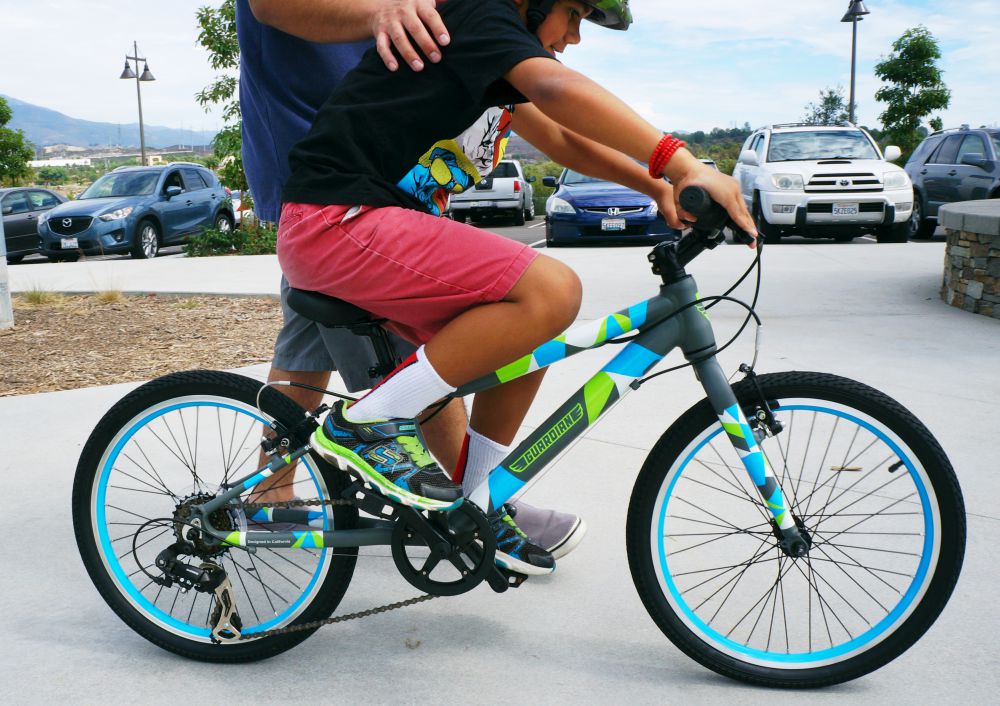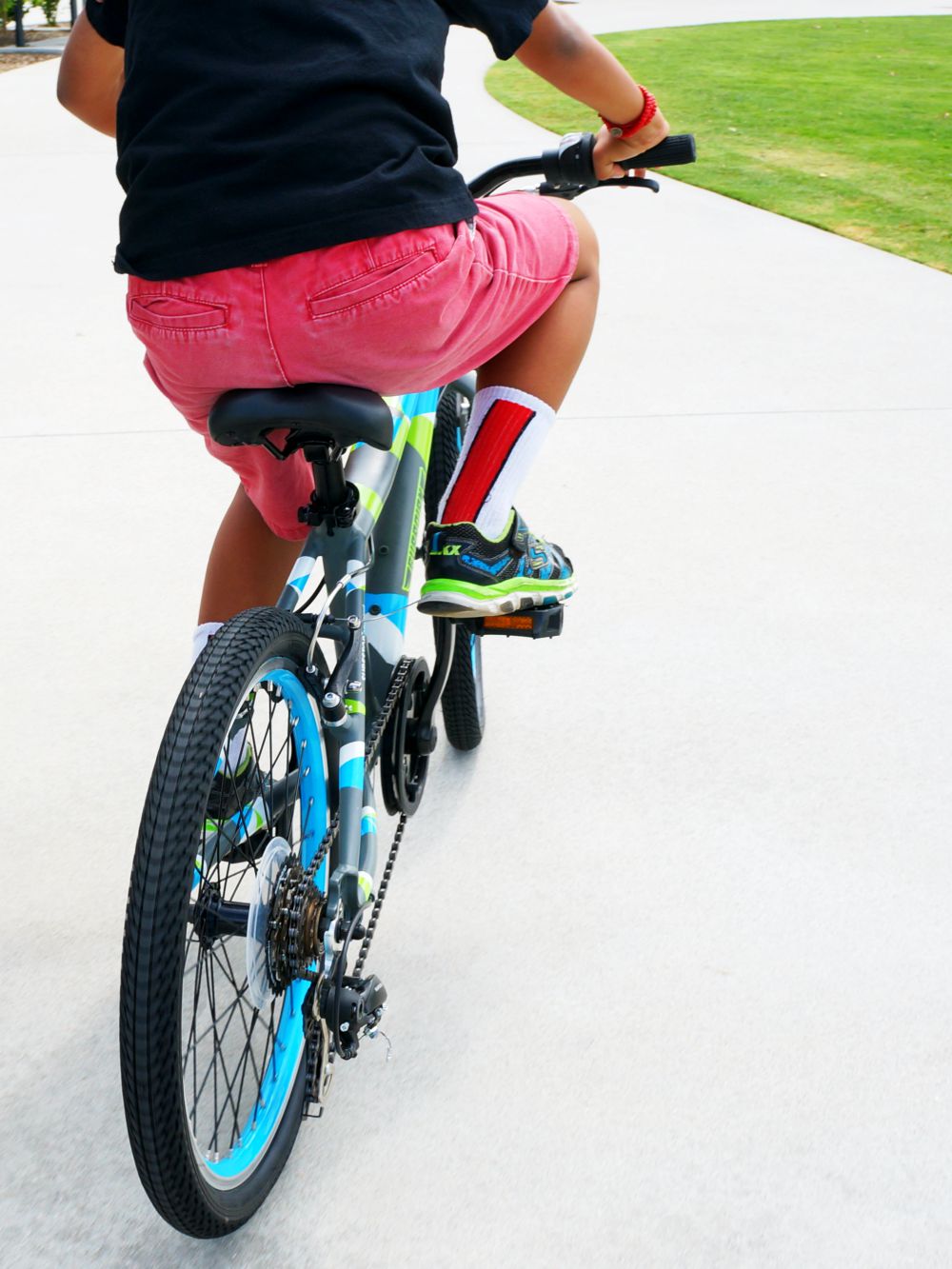 I showed him how to stop himself from falling down, and then I talked to him about the SureStop brake technology. I reassured him that he wouldn't flip over the handlebars if he braked suddenly. That made him feel a lot better. He also really liked the bold colors and pattern on the bike he was trying out.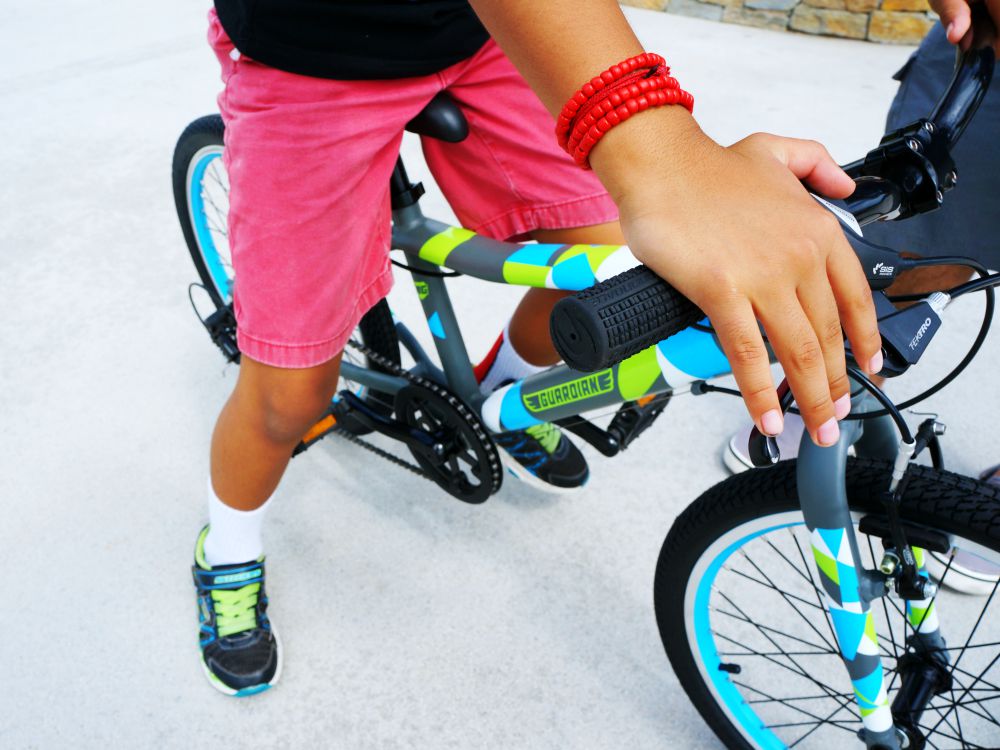 Designed in California, Guardian Bikes are made for children ages 4-12 and they're available in 20" and 24" size frames. Best of all, they have a group of safety features that make these bikes reliable and easy to use.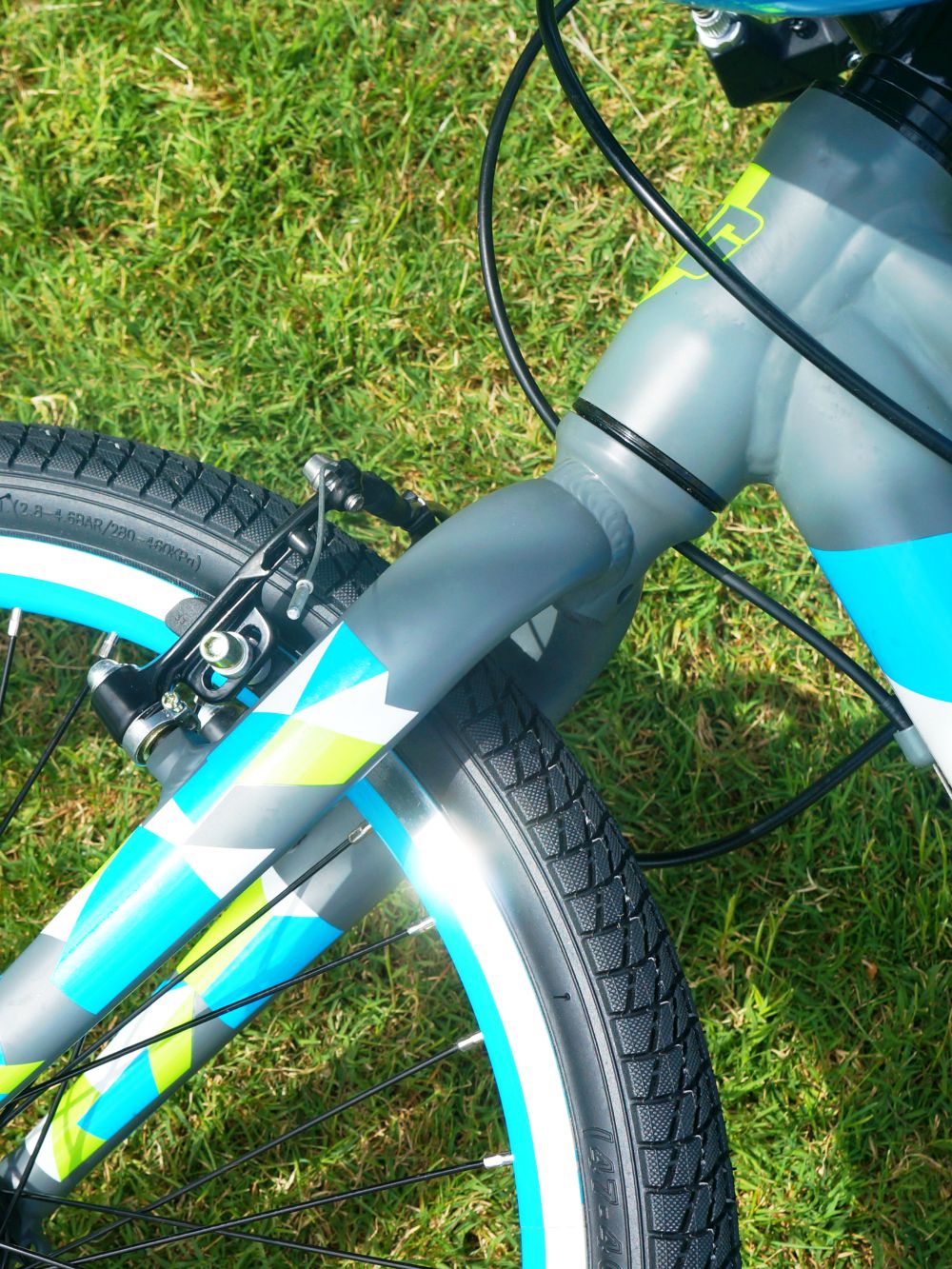 Guardian Bikes Safety Features
SureStop Brakes
No front wheel lockup
Easier for children–only one lever controls both brakes
Easy Ride Geometry
Wheel base is extended and bottom bracket is lowered for an overall lower center of gravity, making the bike harder to tip over and easier to ride.
Sturdier Steering
Guardian Bikes' steering components make it easier for kids to steer as they ride
Lightweight
Mostly made of aluminum, Guardian Bikes are easier for a child to control due to their light weight
High Quality Components
SureStop Brakes
Shimano shifting
Kenda tires
Double wall rims for durability
Guardian Bikes are available online and at specialty retailers. Current pricing for each bike is $369 for the single speed bicycle, and $399 for the 6 speed bicycle. Note that these bikes are only be available at bicycle shops.
Originally published on September 12, 2015. Last Updated on May 23, 2019 by Pattie Cordova