I can honestly tell you that I had my doubts when I first heard about Jane the Virgin. I already had so many other shows I was watching, and adding one about a virgin who gets pregnant? Well… 1) how does that happen? and 2) pregnancy shows are not my favorite. However, once I learned that Gina Rodriguez was the star – well I was all in. I had just seen her in Filly Brown, met her in Miami and I had to support her. So I added Jane the Virgin to my favorites on Hulu and that's how I got hooked.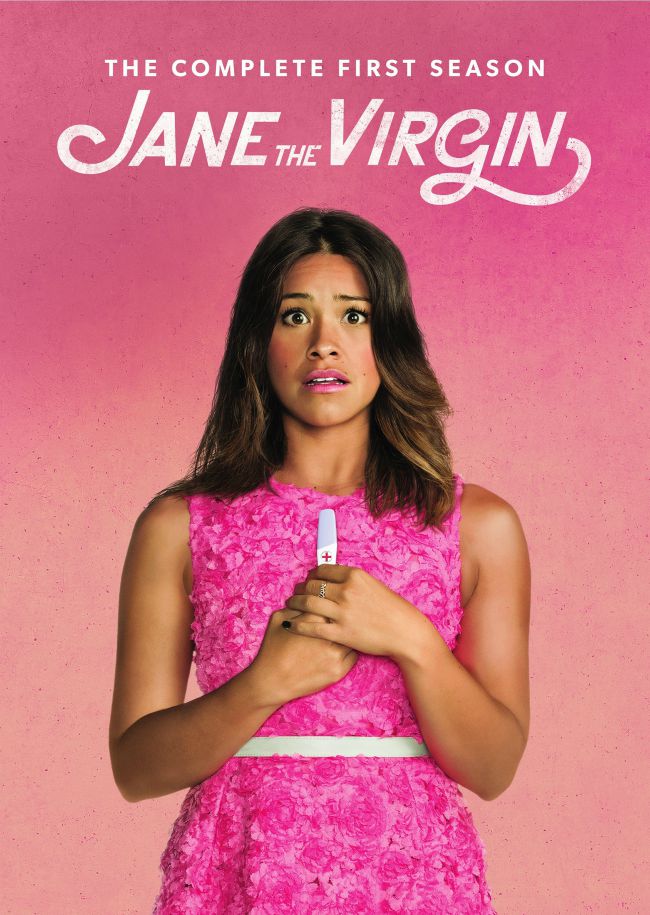 The show is unlike anything I've ever seen. It stars a Latina who is pretty darn amazing, down-to-earth and hilarious. She's the type of Latina that I relate to. The U.S. born kind of Latina who still connects with her roots, talks to her Abuelita in Spanish, and is working on achieving the American dream.
Set in Miami, Jane The Virgin follows the surprising and unforeseen events that take place in the life of Jane Villanueva. Jane (Rodriguez) is a 23 year old hard-working, religious Latina woman, whose family tradition and vow to save her virginity until marriage to a long time boyfriend and detective, is shattered when her doctor mistakenly artificially inseminates her during a checkup. And to make matters worse, the biological donor is a married man, a former playboy, and cancer survivor who is not only the new owner of the hotel where Jane works, but was also her former teenage crush.
Each episode follows a novela-style introduction with each character's name typed across the screen with a small snippet of "must-know" facts about the character and how they fit in. I've been hooked since the first episode and I'm super excited that it will soon release on DVD with all kinds of bonus material including behind the scenes clips, a peek into the creation of the show, a fun featurette where the co-stars get an opportunity to ask each other questions, a gag reel and deleted scenes.
The 5-disc DVD set includes all 22 episodes from the first season. Jane The Virgin: The Complete First Season is priced to own at $49.99 SRP beginning September 29, 2015.
p.s. The first season did great when it came to awards:
Named AFI Top 10 Program of the Year 2014
2014 Peabody Award Winner
Winner Of The 2015 Golden Globe® Awards For Best Performance By An Actress (Gina Rodriguez) In A Television Series – Comedy Or Musical
2015 People's Choice Award Winner For Favorite New TV Comedy
Originally published on September 6, 2015. Last Updated on January 2, 2019 by Pattie Cordova