LG and Eva Longoria hosted Saturday's LG Fam to Table Series: ProBake Edition. It was an afternoon filled with cooking activities to launch LG's ProBake Range collection – the newest addition to LG's suite of cooking appliances that incorporates pro-style baking technology.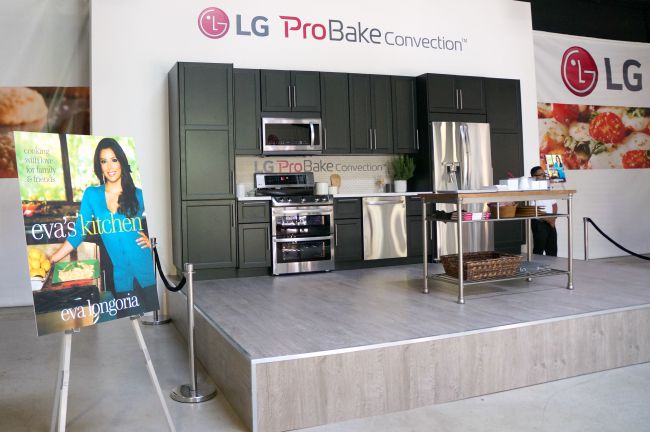 La fiesta included a host of family-focused activities ranging from cooking some of Eva Longoria's favorite recipes from her LA restaurant Beso and cookbook, 'Eva's Kitchen,' to pizza, pasta-making and dessert decorating.
We caught Eva Longoria at a few different stations and her cooking presentation on-stage. She was super sweet, thoughtful and really knew her stuff when it came to baking her "pan de polvo" cookies and the new LG ProBake range.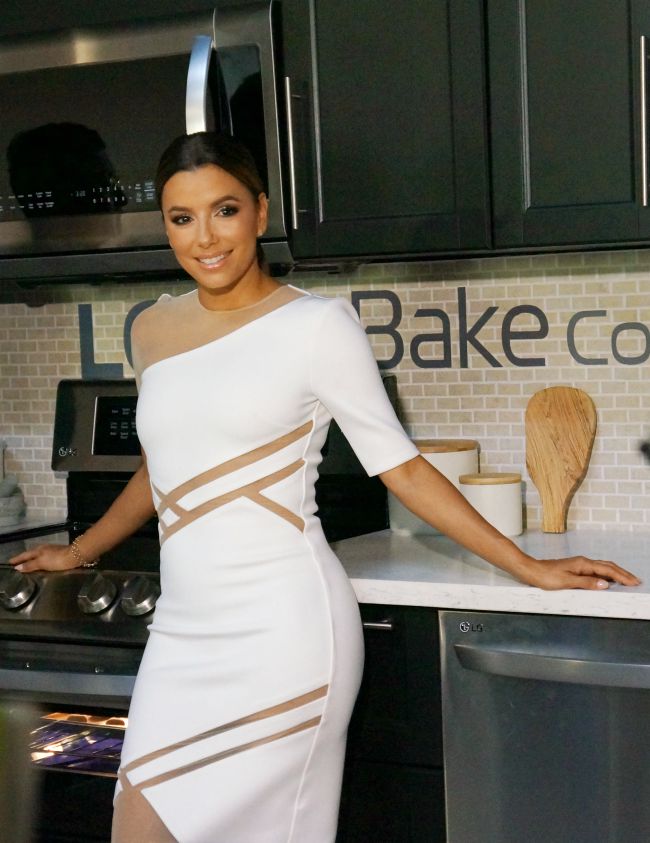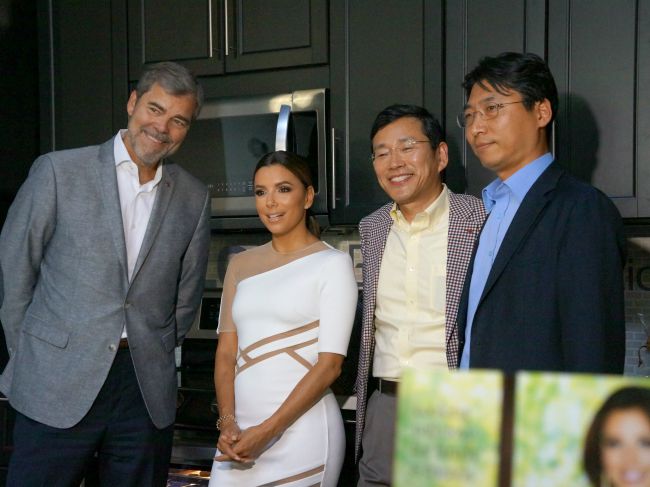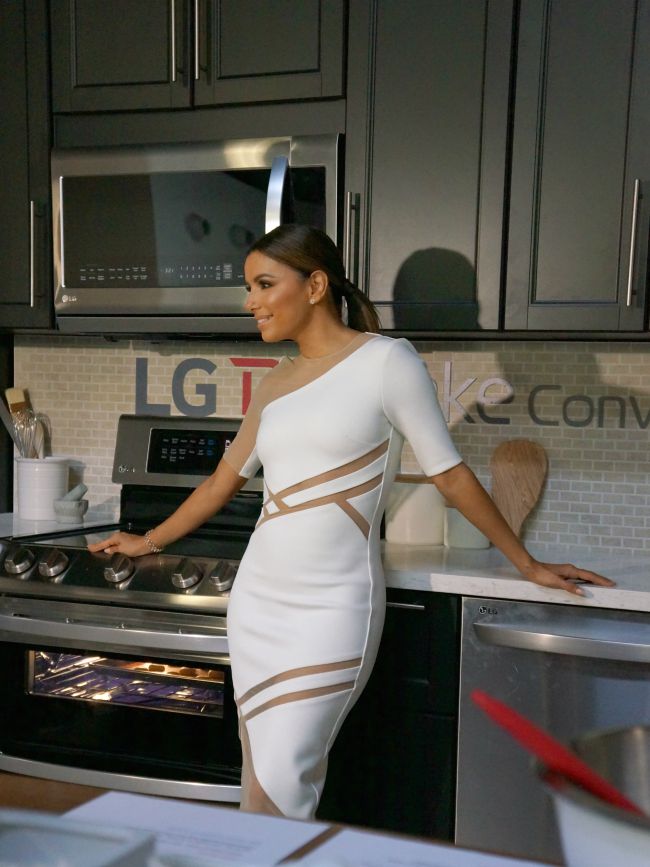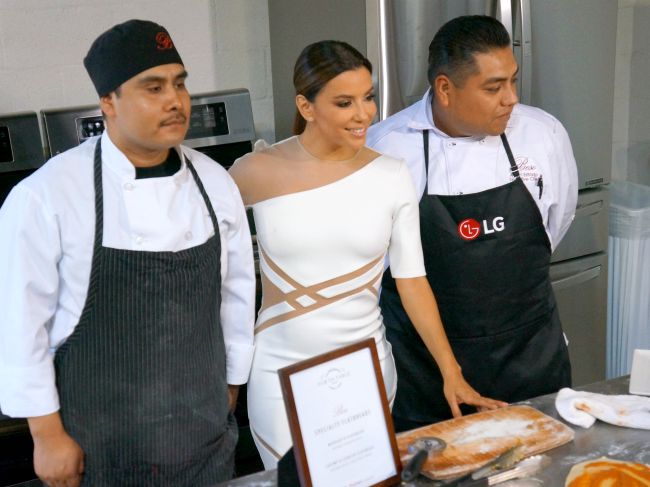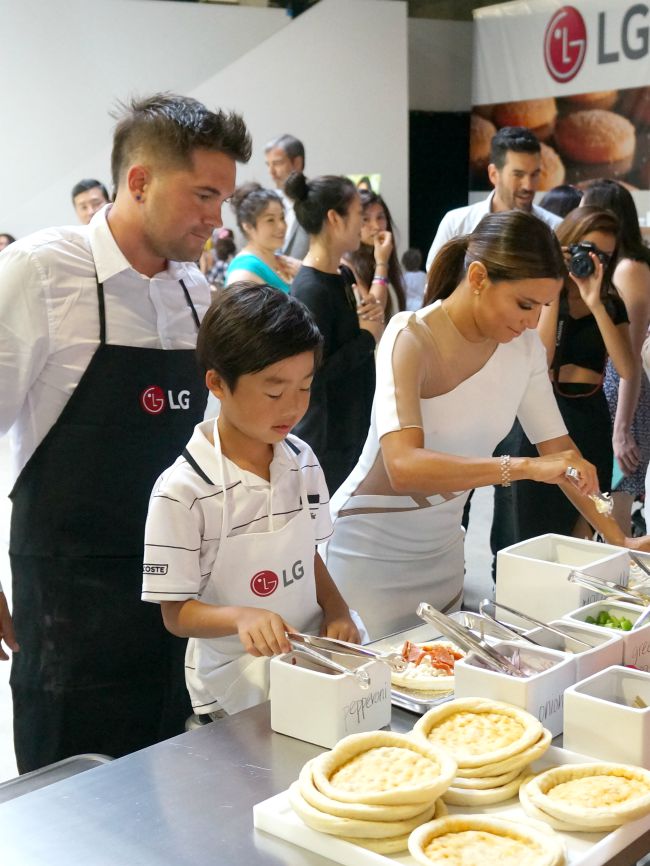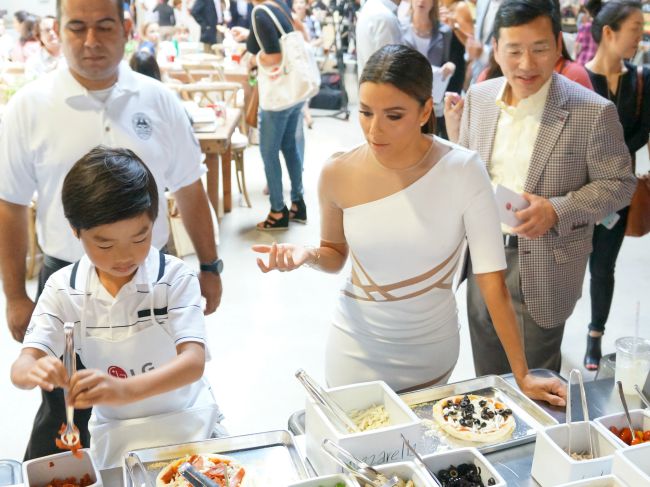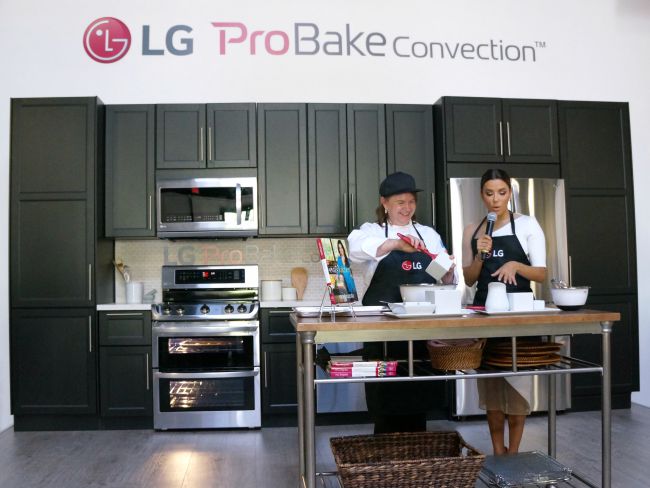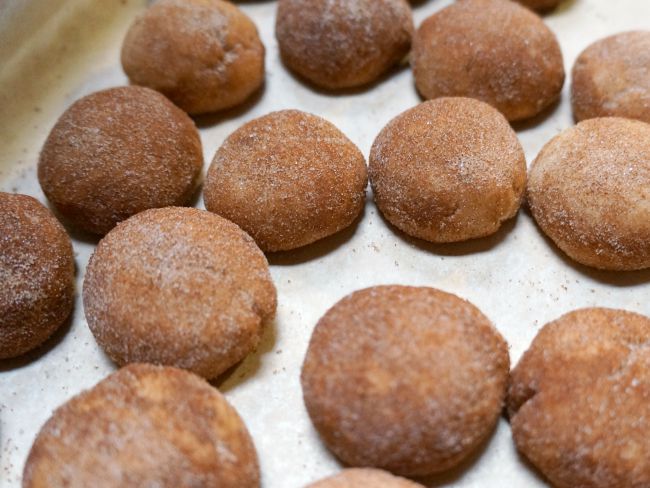 About LG ProBake Series
A CLEAN OVEN IN JUST 10 MINUTES
LG EasyClean brings you the fastest oven-cleaning feature yet. In three easy steps and 10 quick minutes your oven can be sparkling clean, without strong chemical fumes or high heat*. Simply spray the oven interior with water, press EasyClean and then in 10 minutes, quickly wipe away any leftover grime. And you can still use the traditional self-clean cycle for the occasional deep clean.
20% QUICKER COOKING WITHOUT PREHEATING.*
LG's infrared heating element gets your oven to broil temperature more quickly to cut over 20% off your total cooking time. Infrared cooking- which uses the same technology as premium outdoor grills- also allows your food to be juicier than traditional thermal cooking.
*Among leading brands, non-induction elements.
MULTIPLE GUESTS? MULTIPLE DISHES? NO PROBLEM.
Simplify dinnertime with LG's 7.3 cu. ft. double oven offering the largest capacity available. Use the quick-heating upper oven for smaller meals on the go. For big events, you'll have the room you need to cook all your favorite dishes, at different temperatures, at the same time.
LG'S FASTEST BOILING COOKTOP ELEMENTS
With 3200 watts, these dual cooktop elements are the most powerful available.* Not only do they deliver LG's fastest boil, they let you match the element size to your cookware for the utmost in flexibility.
We had a lot of fun at the LG ProBake series event – check out our recap video below:
Video: Eva Longoria at LG ProBake Event
Many thanks to LG for inviting us out to the LG ProBake Series event. Can't wait to get a ProBake oven of our own!
Originally published on August 23, 2015. Last Updated on October 25, 2022 by Pattie Cordova