Hubster makes some amazing treats. One of my favorites is this amazingly simple peanut brittle. It has a slight twist on the old fashioned recipe because it's made in the microwave! With just a few ingredients, this homemade sweet can be made and shared with family – or gifted in a lovely tin. Whatever the case, making this microwave peanut brittle takes less than 20 minutes, and that includes the cooling time! So grab some corn syrup and peanuts and get to making this super easy candy treat.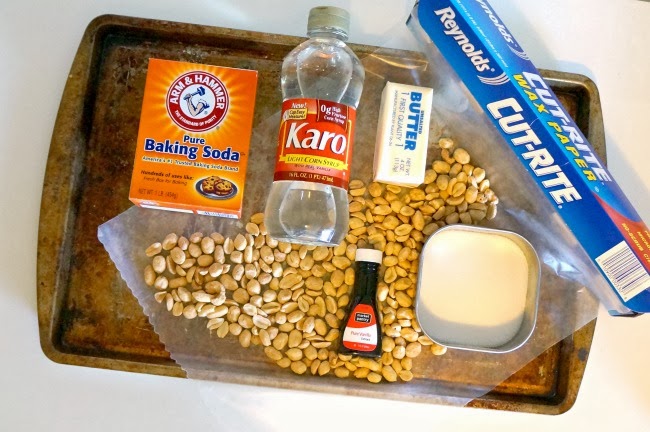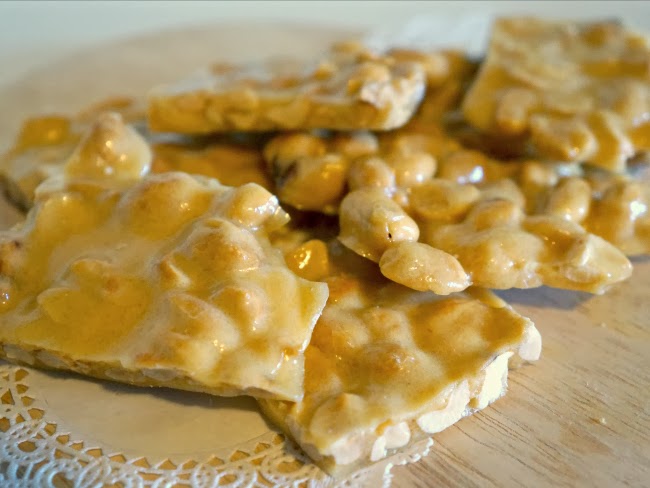 Easy 20 Minute Peanut Brittle Recipe
Ingredients
1 cup sugar
1/2 c. light corn syrup
1 1/2 c. dry roasted peanuts
1 tbsp. unsalted butter
1 tsp. pure baking soda
1 tsp. vanilla extract
Equipment
wax paper
cooking spray
cookie sheet
large bowl
Directions
In a large bowl, mix sugar and light corn syrup. Microwave for three (3) minutes. Remove from microwave and mix in the dry roasted peanuts. Place back in microwave for two (2) minutes.  Remove from microwave and mix in butter. Place back in microwave for one (1) minute.  Remove from microwave and mix in baking soda and vanilla extract. Combine and pour into wax lined cookie sheet, flattening as you go along. Work quickly to create a thin layer of peanut brittle. Place in refrigerator, uncovered, for ten (10) minutes. Remove from microwave and break into bite-size pieces. Consume immediately or wrap in wax paper and store for later (or as a gift).
Note: Adjust times in accordance to microwave power. This recipe used a 900 watts microwave.
WATCH: How to make peanut brittle in the microwave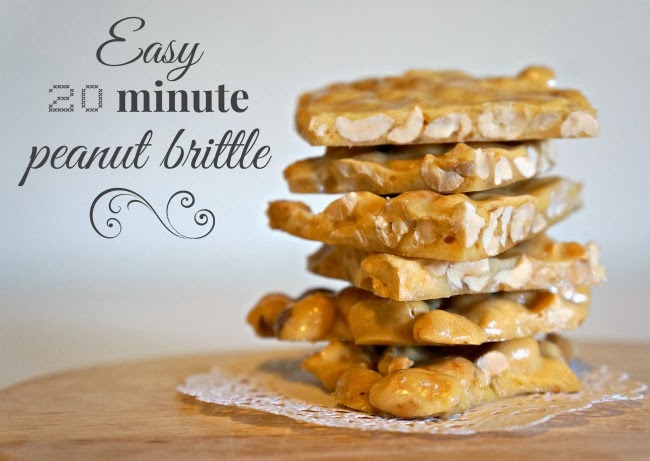 Originally published on December 30, 2013. Last Updated on September 17, 2018 by Pattie Cordova