Hubster recently purchased a grill. We haven't owned a decent grill in about a decade, and our new Char-Broil has already gotten our Summer off to a great start. We made delicious Hershey's s'mores on the grill by putting them in this great little contraption, sticking them on the grill for a few minutes and that's it! Super easy.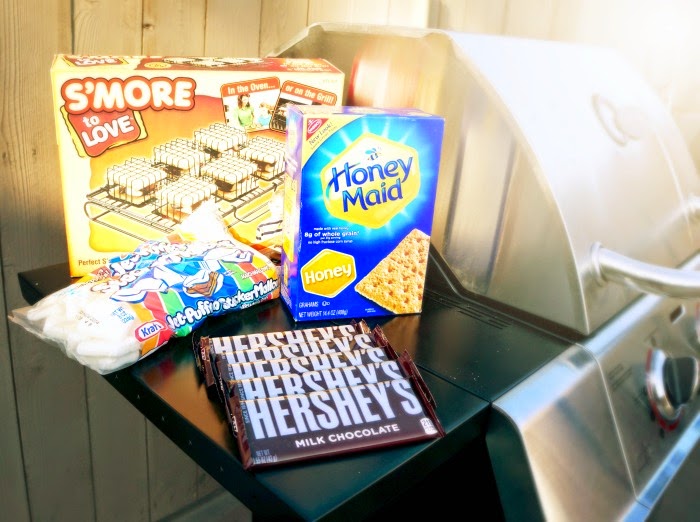 My kid is still in school, but being able to make them this treat during the week certainly set the stage for what's to come this Summer.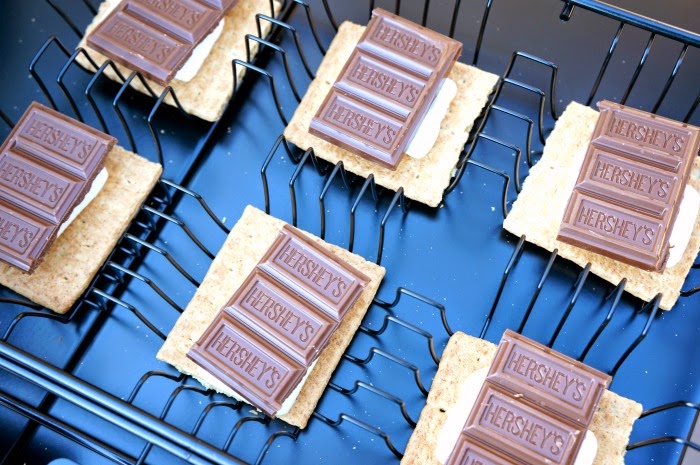 We used the S'More to Love to make our treats. They were ready in under five minutes!
I'm also taking advantage of Hershey's is giving families a chance to win one of more than 1,000 prize packs through its Hershey's 2014 Summer S'mores Grilling Instant-Win Game!
Hershey's S'mores is helping families prepare for a sweet summer this year, offering more than 1,000 incentives to enjoy moments of simple happiness through its instant-win S'mores summer-grilling promotion.
Recipe for Hershey's S'mores
Ingredients:
• 4 graham crackers, broken into halves
• 2 Hershey's Milk Chocolate Bars (1.55 oz.), broken into halves
• 4 marshmallows
Directions:
1. Place ½ of Hershey's Milk Chocolate Bar on a graham cracker half.
2. Carefully toast marshmallow over grill or campfire (supervise the kids if they're doing this); place over chocolate.
3. Top with second graham cracker half; gently press together.
Recipe makes 4 Hershey's S'mores.
For a chance to win one of more than 1,000 S'mores grilling sets, consumers can text HERSHEYSMORES to 87963 or enter online at veranohersheys.com, where they can view the S'mores recipe. The instant-win game prize includes grilling basket, tongs and a branded apron.
The S'mores summer grilling promotion will run from April 21 – Sept. 6, 2014, with winners selected at random. Consumers can check details on displays in major stores and local groceries, where they also will find ideas for family activities such as a S'mores Treasure Hunt and a Lucky S'mores Game. No purchase is required to participate in the Hershey's S'mores grilling sweepstakes.
For more information and official rules, please visit www.veranohersheys.com.
Originally published on July 26, 2014. Last Updated on February 14, 2016 by Pattie Cordova