Sunday makeup routine with COVERGIRL and Olay
I like to keep my Sunday makeup routine easy for a nice natural look that is perfect for church and spending time with family. Last week, I went to Walmart to buy some of my favorite must-have COVERGIRL and Olay products. I love these product lines because they're affordable and they give you great results. I have been using these beauty product lines since I started wearing makeup!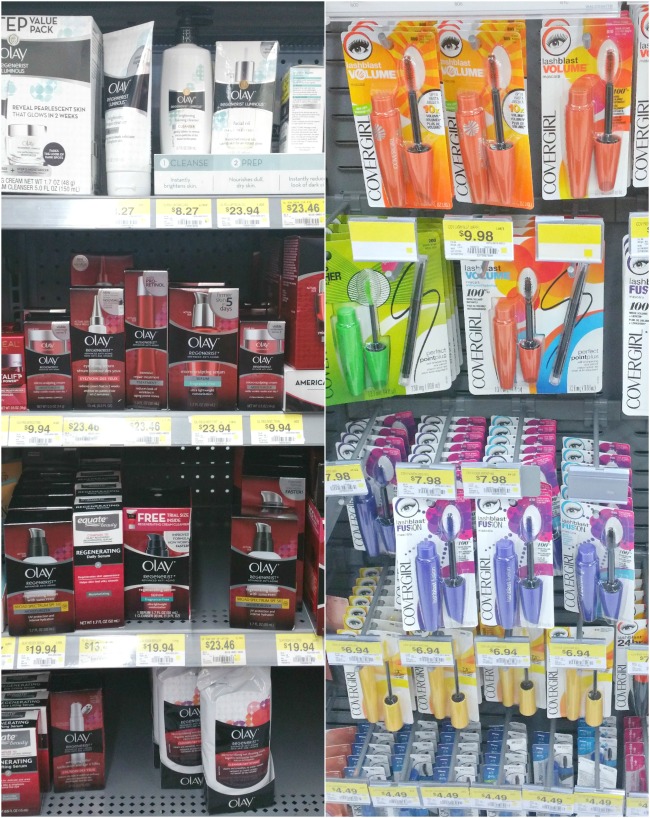 When I need to re-stock, I love shopping at Walmart for these items because I always get the best deal. Walmart carries my go-to face cream in a Skin Energizing Duo packet with full size products, not trial size. I also found my latest eyelash must-have CoverGirl LashBlast Volume Mascara and CoverGirl Perfect Point Plus Eyeliner pencil duo pack, which is a great buy!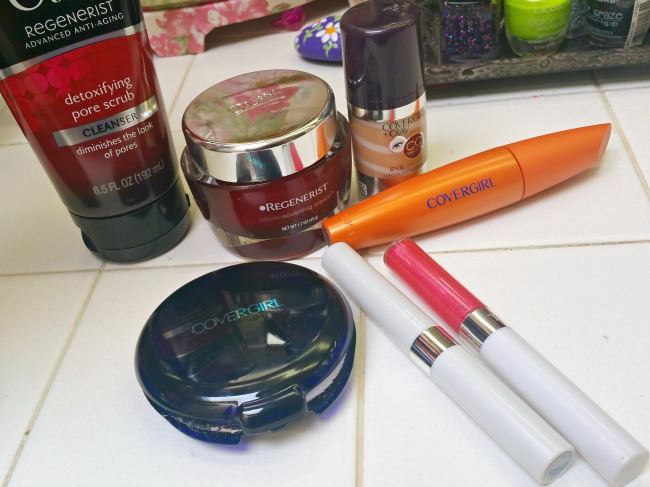 I love makeup and skin care products, so I always love trying new products. Lately, some of the items you will find in my purse are:
CoverGirl CG Smoothers Pressed Powder: This compact is great to carry around in my bag. I use it for much-needed touch-ups.
CoverGirl Perfect Point Plus Eyeliner pencil: I carry this bad boy around to touch up my eyeliner.
CoverGirl LashBlast Volume Mascara: My current go-to eyelash mascara. It volumizes your eyelash, of course, without clumps.
CoverGirl Outlast all-day lipcolor in Fuchsia: True lipcolor that stays on all day! I love carrying these, but I usually don't need to touch up because it really lasts all day.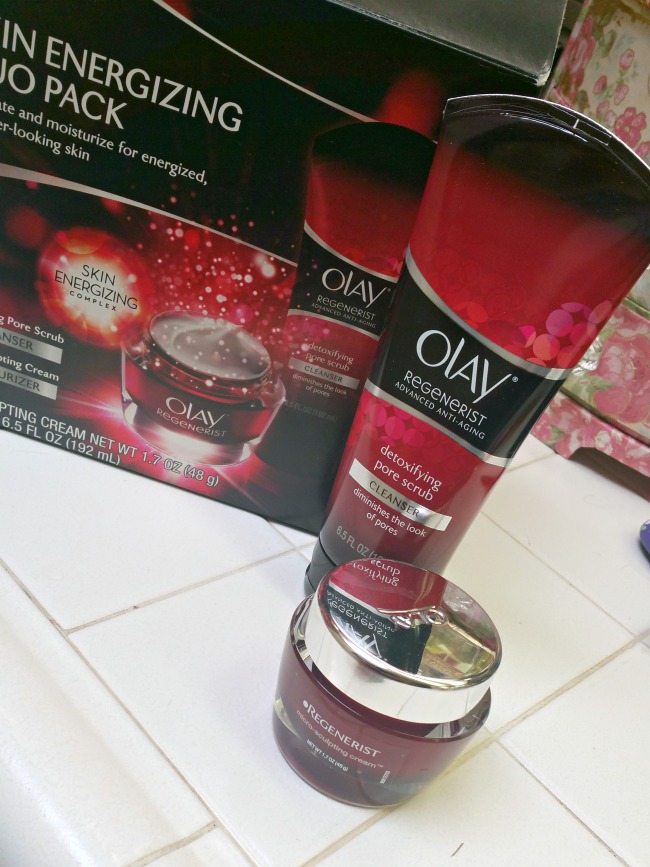 Some of my at-home products that I use on a daily basis are:
CoverGirl + Olay Eye Rehab: For those days where I only get a few hours of sleep.
Olay Regenerist Micro-Sculpting Cream: My current face cream that I can't do without right now. After you apply it, you can feel it go to work on those wrinkle prone areas. It leaves my face so smooth and fresh without the greasy feeling.
Olay Regenerist Advanced Anti-Aging Detoxifying Pore Scrub Cleanser: I love using this cleanser at the end of the day because I love my skin feeling clean and refreshed.
Sunday makeup routine
For my Sunday makeup routine, look I start with my Olay Regenerist Micro-Sculpting Cream and gently massage it all over my face and neck. I pay a bit extra attention to those wrinkle prone areas like my forehead and crows feet.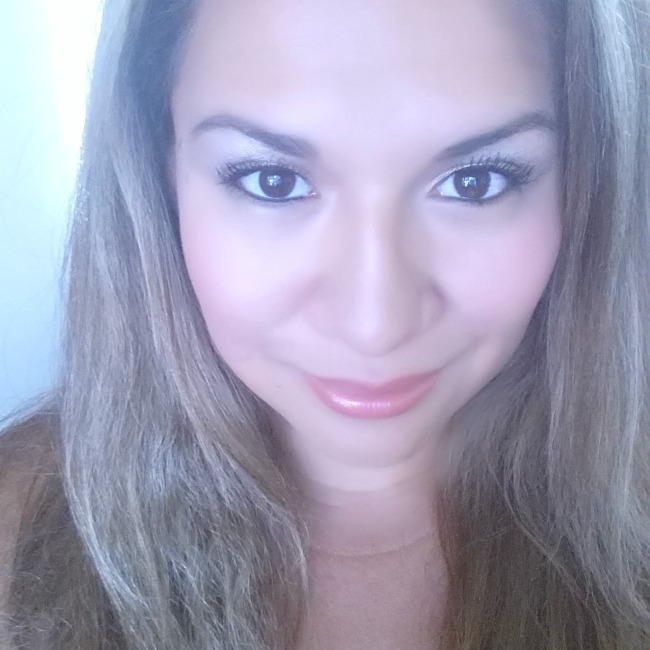 After being on the road for two weeks, I have to take care of those dark circles and puffiness around my eyes. So, I use my CoverGirl + Olay Eye Rehab. It's a lifesaver because it conceals those dark cirlces and it brightens my eye area. Then I dab some foundation and apply my CoverGirl CG Smoothers Pressed Powder to finish my face.
I then move to my eyes for a casual Summer day look. I use gold eyeshadow and apply my CoverGirl Perfect Point Plus Eyeliner pencil to give some life to my eyes. Then I apply my CoverGirl LashBlast Volume Mascara to volumize my eyelashes and open my eyes.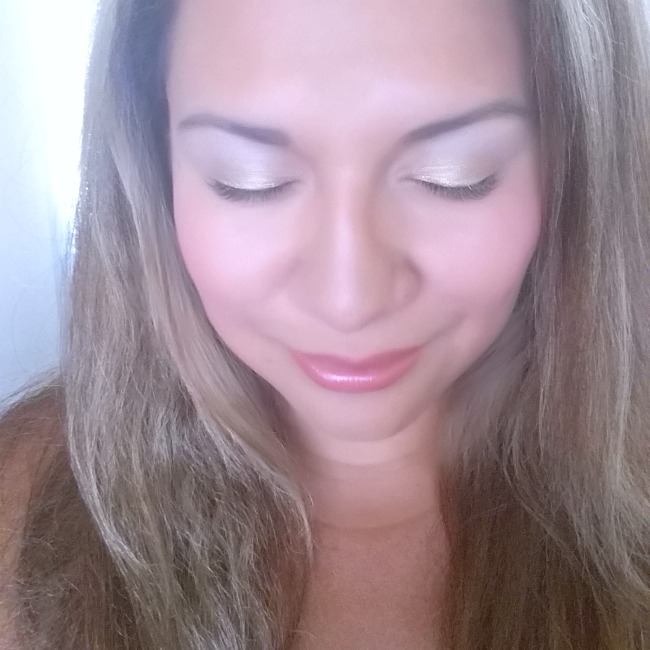 At the end of the day, I remove my makeup and cleanse my face with Olay Regenerist Advanced Anti-Aging Detox Pore Scrub. I love the fresh and clean feeling that I have after a long day out. I like this particular scrub because it minimizes my pores and exfoliates dull skin.
So there you have it – for an easy breezy feeling, try some of your favorite COVERGIRL and Olay beauty products. Don't forget to share with us your favorite beauty routine!
The Walmart gift cards and information have been provided by P&G. All thoughts and ideas remain my own.
Originally published on July 13, 2015. Last Updated on January 2, 2019 by Pattie Cordova