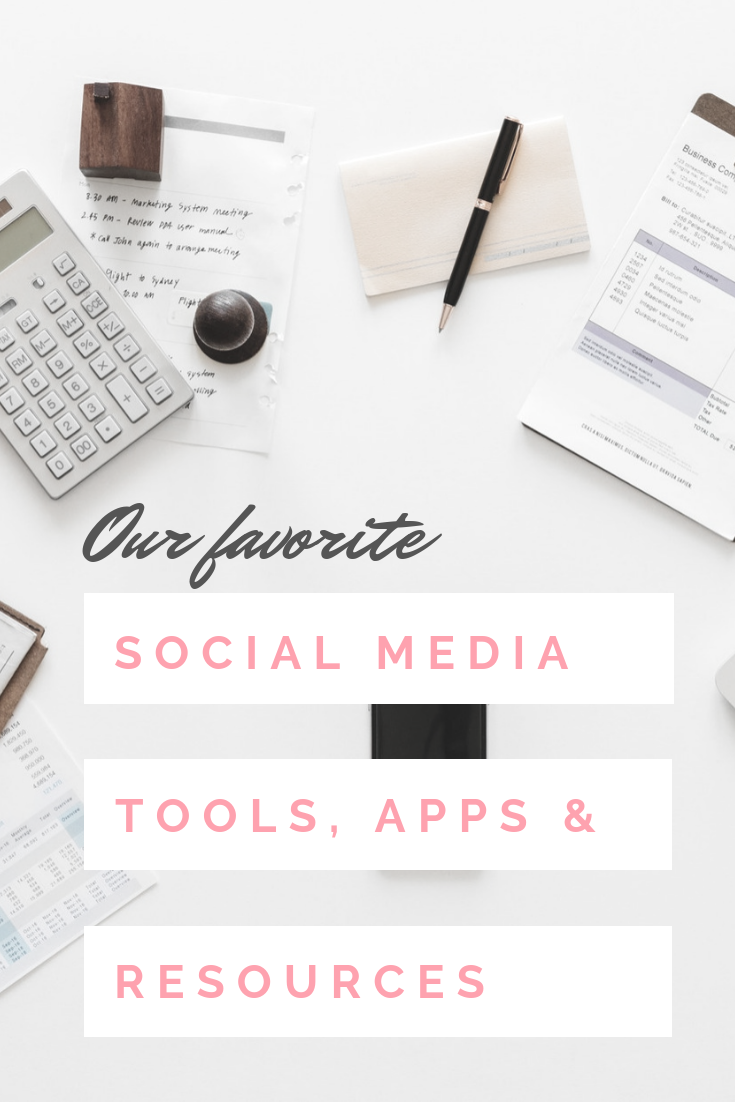 This page contains affiliate links. If you make a purchase using these links, I may receive a small commission (at no extra cost to you). Read my full disclosure policy here.
Business Management
Moo.com – Stand out with high-quality business cards starting at $19.99 for 50 business cards.
HoursTracker – I use this app to track my time and earnings for my social media management clients. Clock in and clock out as you work or enter start and stop times yourself. HoursTracker groups your entries by day, week, or month, and you can export the data.
QuickBooks – I use QuickBooks Self-Employed to track expenses and mileage, find tax deductions, and avoid IRS penalties. Best part – you can get half off for the first six months.
BigScoots – Your website needs to be fast, and BigScoots hosting helps with that. Use BigScoots promo code BIGSCOOTSWHT for 20% off your first month.
Camera and cell phone gear
Selfie Stick & Tripod – Capture your #ootd images using your phone with this tripod. Keep the remote control with you everywhere you go so you can take pictures, even when you're not using the tripod. Also great to use for Facebook Live and Instagram videos.
Photography & Video Studio Set-up – Includes everything you might need to start your studio. Three lights, a 10′ x 12′ Background Support System and Black, White and Green Muslin Backdrops.
Smooth 4 3-Axis Handheld Gimbal Stabilizer – I have the older model, so this one is probably even better. Take video or photos with a button on the gimbal. Also has time lapse options and object tracking.
Photo editing and graphics Tools
Every blog post needs a killer Pinterest image. This is where you need Pinterest-friendly tools (preferable free) to kick in and help to support your Pinterest strategy. We rounded up these easy-to-use and free tools to help you create gorgeous images to go with your site.
Canva — I love to use this for Pinterest-friendly images and Facebook posts. You can upload your own images, or purchase from their inventory. Desktop and app available.
Unsplash — Beautiful, free photos. Gifted by the world's most generous community of photographers.
PicMonkey— We've been editing your pictures on PicMonkey for years now. We pay for the membership to have access to the premium fonts and filters. Desktop and app available.
A Color Story — My go-to photo editing app on my phone. You can purchase additional filters for a couple of dollars to customize the app to your liking. I splurged on the effects and the Color+ tool. Also love that I can schedule my Instagram posts from this app for FREE!
Microsoft Selfie – Even if you don't take selfies, this app is great when editing photos with people in them because it's also photo enhancement app. Backed by computer vision technology, Microsoft Selfie intelligently considers age, gender, skin tone, lighting, and many other variables all with one click.
Instagram Posting Tools 
Manage your Social Media accounts (both personal and business) with my favorite tools! These apps help to speed up content creation and posting, and they're the social media tools that I use on a daily basis.
Tag o' Matic – This app helps you figure out the best hashtags to use on Instagram. Enter your preferred hashtag into the search bar and Tag o' Matic will search among the most trending hashtag and choose the better ones related to yours. You can also save your branding hashtags so they show up on every list. Copy and paste the hashtags into Instagram with a click of a button.
Unfold – This app is a toolkit for storytellers. Use it for Instagram Stories to create beautiful and engaging stories with minimal and elegant templates. In-app purchases include extra frames for under a few dollars. Save stories for later, download the whole story or just one page, and add text overlay.
Storyluxe (exclusive for iOs users) – Create dynamic Instagram story templates using our polaroid and instant film templates, neon, floral, and many more. Free option, with a $2.99/month unlimited access option.
Tailwind – Simply start typing your caption and Tailwind will recommend the best hashtags to drive additional reach to your post. Color coded recommendations make it easy to choose the right hashtags. Once you've found hashtags that work, save them to a hashtag list and add that list to any future post in seconds! $9.99/month, per account, billed annually.
Video editing
Firework (referral code: zzbcr) – This one is more of a social community, but the app allows you to create short videos which you can download and post to other social channels. It's easy to use, has stock music and effects, and the ability to see what other creators have done with it is fun to do.
Clips (exclusive for iOs users) – Great for converting video into a square format to share on Instagram and Facebook. This free app lets you create and send a video message or tell a quick story with artistic filters, animated text, music, emoji, and fun stickers featuring characters from Star Wars, Disney, Pixar and more. Android alternative: Magisto Video Editor & Maker
Story Splitter (exclusive for iOs users) – I currently don't have the ability to split a video into 15 minute increments on Instagram. So I use this app instead! It's $.99 to really be able to use it for what you need. To use it, click "split story" button then upload a video that you want split. The app will run it and export all your clips in chronological order so you know what order to post them in. Very easy to use.  Android alternative: Video Splitter – Story Split
Pattie Cordova
Pattie Cordova is founder of Cordova Media Group, LLC, a boutique social media consulting firm that develops and creates social media strategies for businesses. She manages LivingMiVidaLoca.com. In her spare time (what little there is LOL) she enjoys working out, hanging out with her family (two chiclets and a Hubster) and traveling.