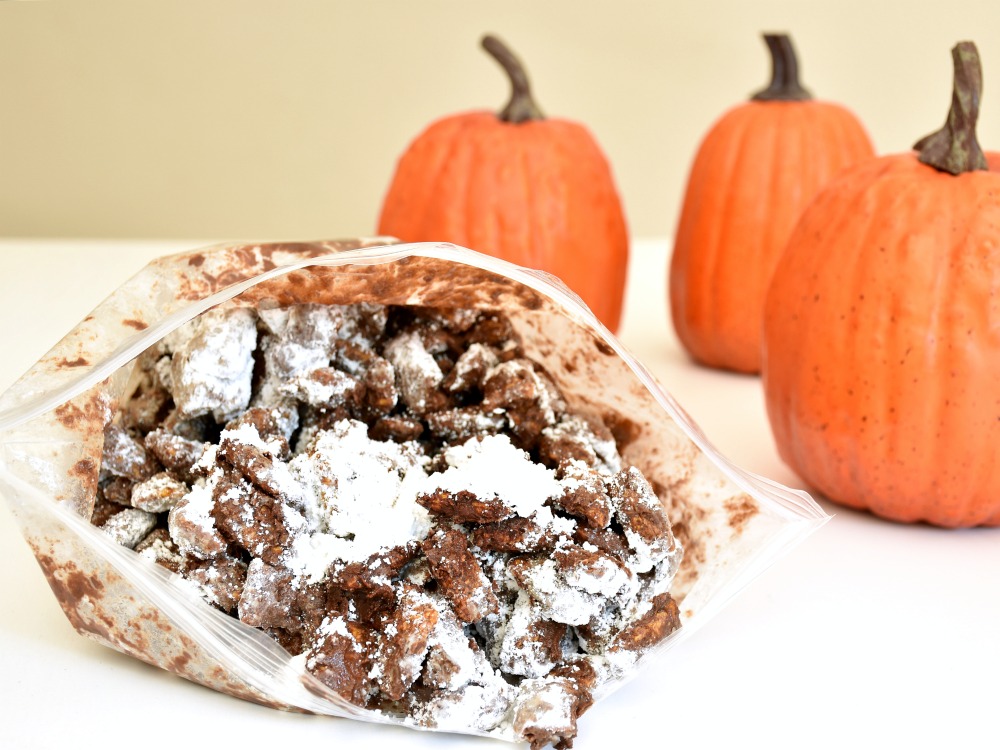 The chiclets are back to school!! Finally some peace and quiet. No more more, "Mom I'm hungry," every 30 minutes (huge eye roll). During the summer, I spent crazy amounts on food since they wanted to eat all day. Did I mention I have two boys? They seem to be a never ending food pit. Luckily, the chiclet's school has a great lunch program so I don't have to worry about packing their lunches – but I do have to worry about their after-school snack (and we're currently all about our homemade pumpkin spice muddy buddies because… Fall.
And it's even better now because Valpak (you know, that blue envelope that comes in the mail?) is offering grocery coupons!!! So I'm looking forward to saving even MORE money!!! And this season, just in time for back-to-school, Kellogg's is offering cereal coupons. So when we combine coupons AND store deals, well that's going to save me a ton on my grocery budget. Which I'll then turn around and use on a massage.
Because I do take the chiclets to school early enough for them to eat breakfast there too (we'll talk about convenience some other time), they usually end up eating their Kellogg's cereal as an after school snack. And then… sometimes I'm in a super amazing mood and I take their Kellogg's cereals and turn them into fun snacks! I've used them to make rice krispies, trail mix, smores, and sometimes we use the Krave cereal as a topping to yogurt. In fact, last week I made a batch of muddy buddies, or puppy chow as many like to call it, with a Fall season twist! I combined both muddy buddies AND pumpkin spice to create this super delicious snack. It's amazing what I can come up with when I don't have the chiclets running around.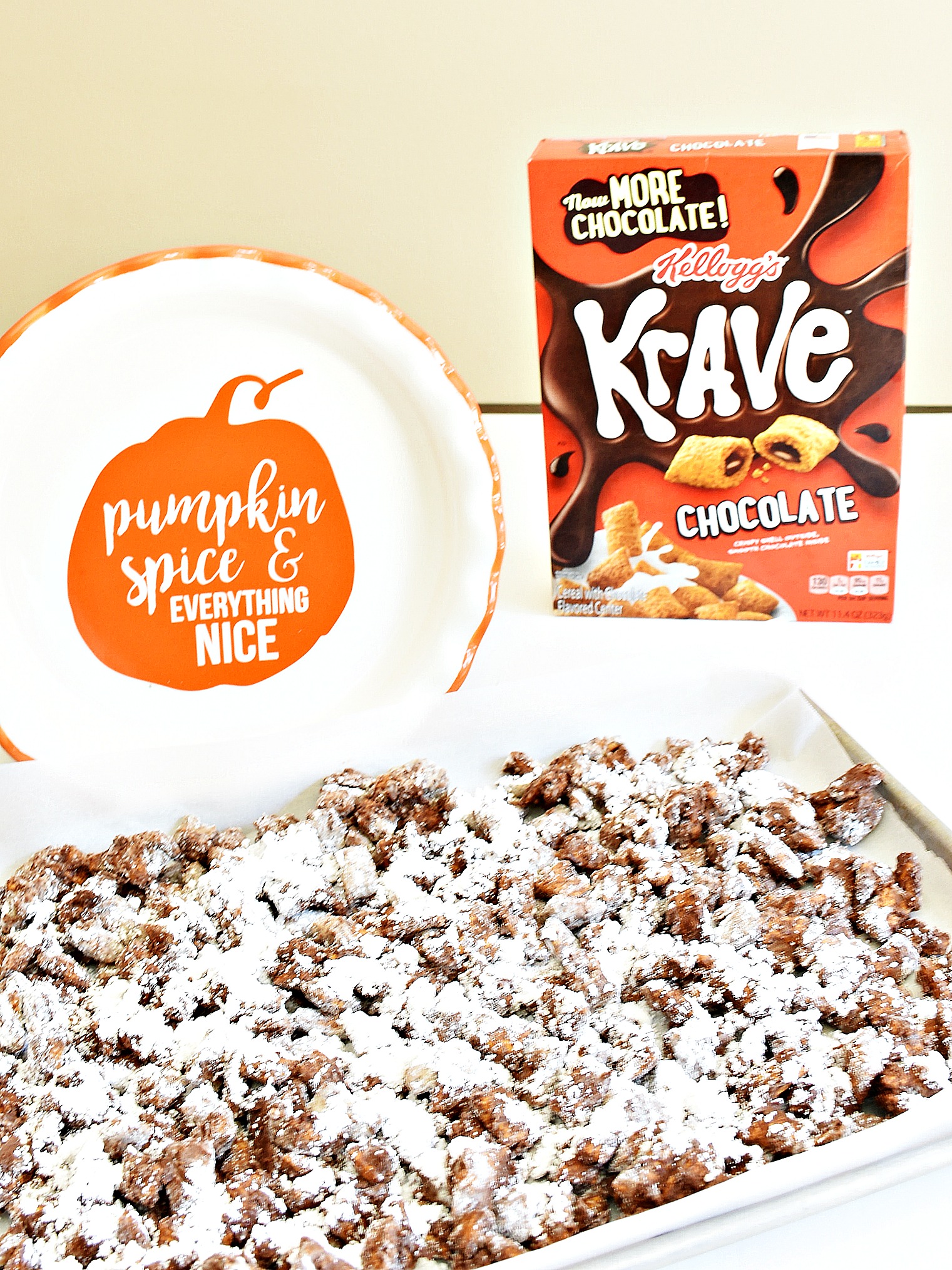 If you have never made muddy buddies, don't worry about it because not only is it super easy to put together, but there's also no baking required. The microwave does half the work. I usually have all the ingredients at home, so making it an easy go to snack. If you are adventurous, have kids help you. They will love shaking the muddy buddies with the powdered sugar. Oh, and did I mention that they can be stored in airtight container up to two week? If they last that long…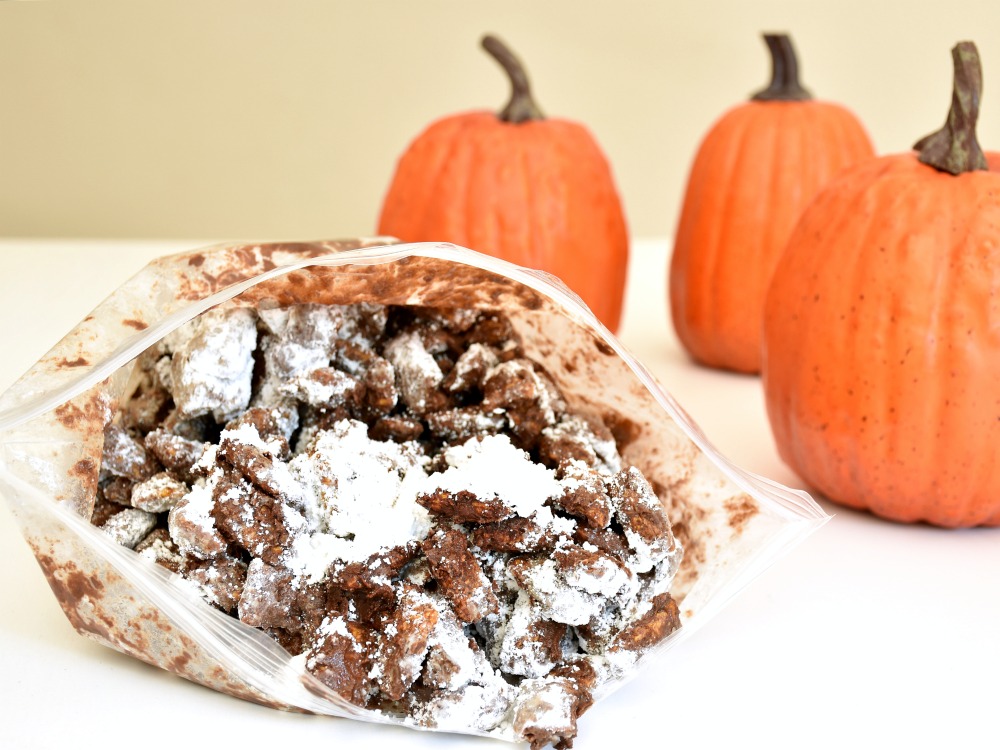 Pumpkin Spice Muddy Buddies Recipe
using Krave Chocolate cereal
Ingredients
1 box Kellogg's Krave Chocolate Cereal
1 cup semi-sweet chocolate chips
1/4 cup softened unsalted butter
1/2 cup creamy peanut butter
4 tsp pumpkin spice powder (2tsp for chocolate / 2tsp for powder sugar)
1 1/2 cups powdered sugar
Tools
Large glass or ceramic bowl
Gallon-size zip top plastic bag
Directions
In a glass or ceramic bowl, add chocolate chips, butter and peanut butter.
Microwave for 45 seconds and stir.
Add 2 tsp. of pumpkin spice to chocolate mixture and mix.
Add Krave cereal to chocolate bowl. Coat cereal with chocolate carefully, to avoid crush cereal.
In large plastic bag place powdered sugar and 2 tsp. pumpkin spice.
Carefully pour chocolate coated cereal into plastic bag and shake to cover cereal with powdered sugar.
Let rest for 15 minutes on a cookie tray and enjoy!!!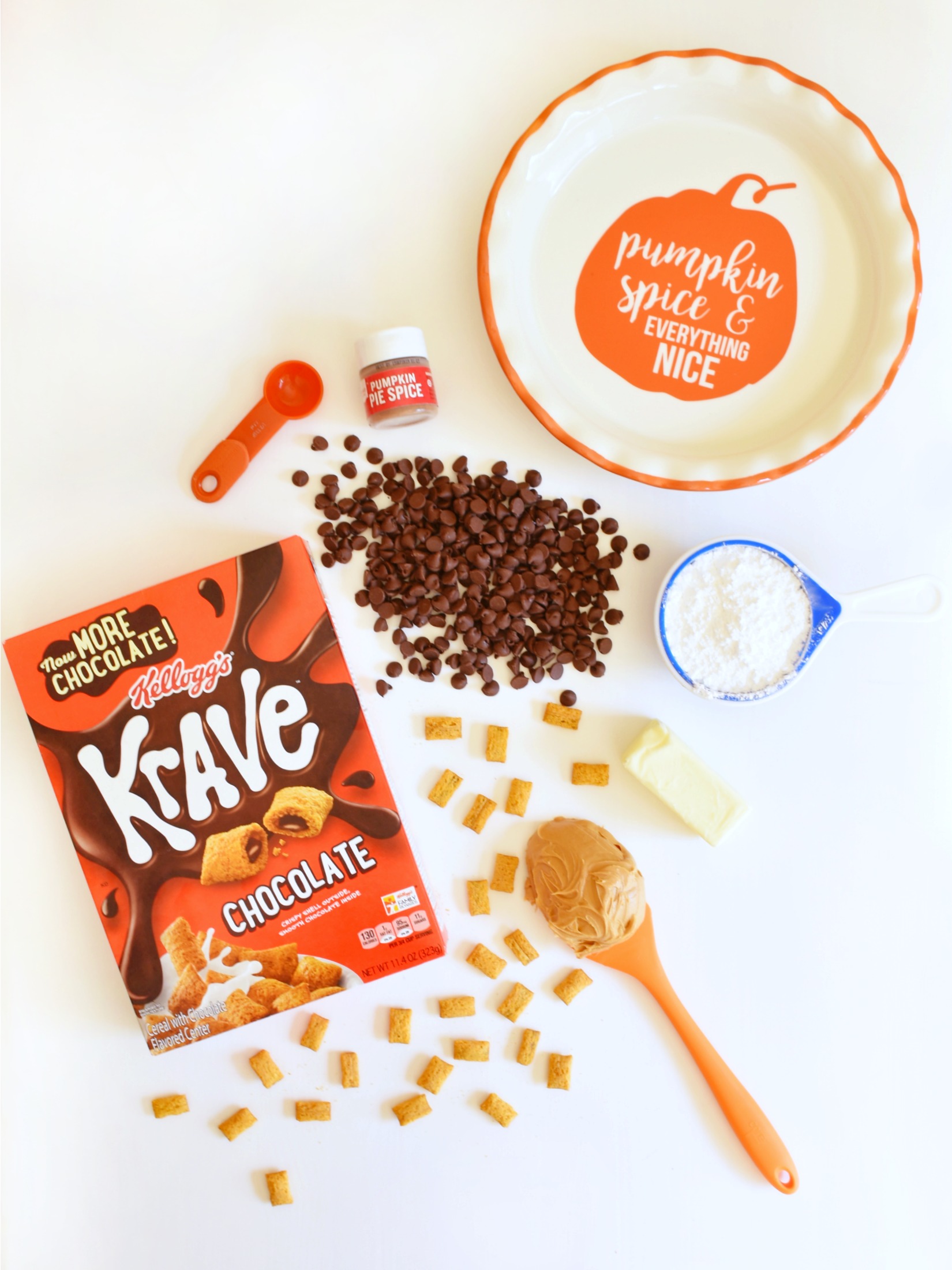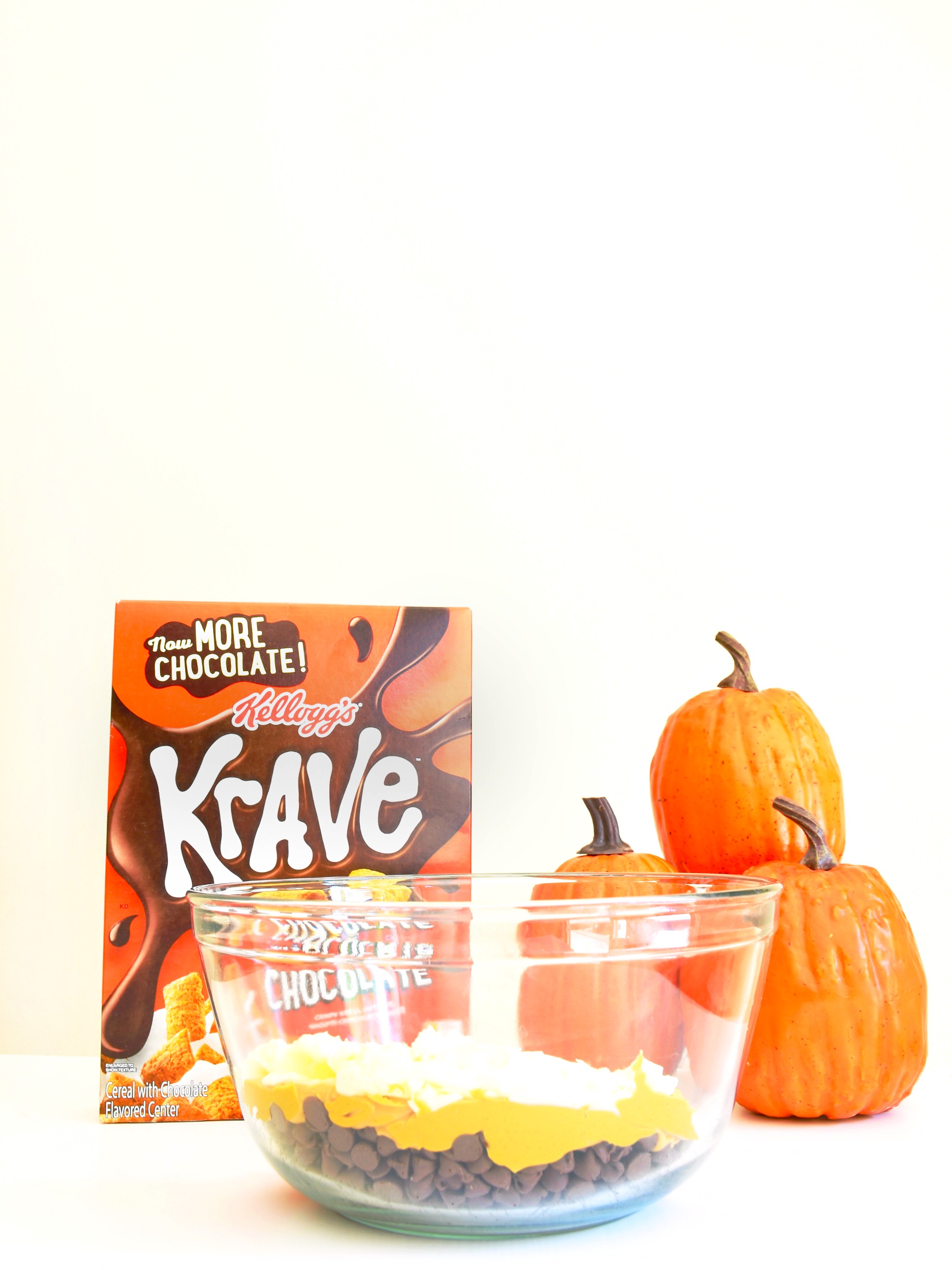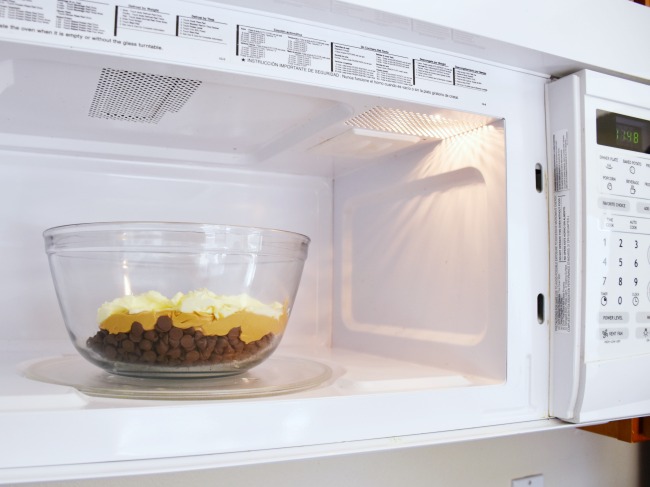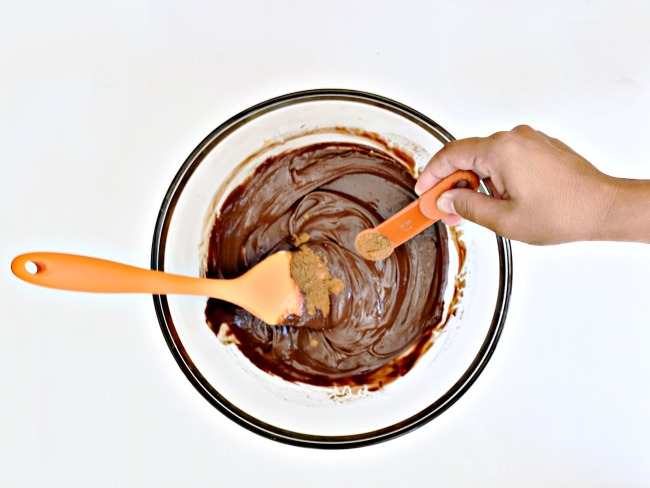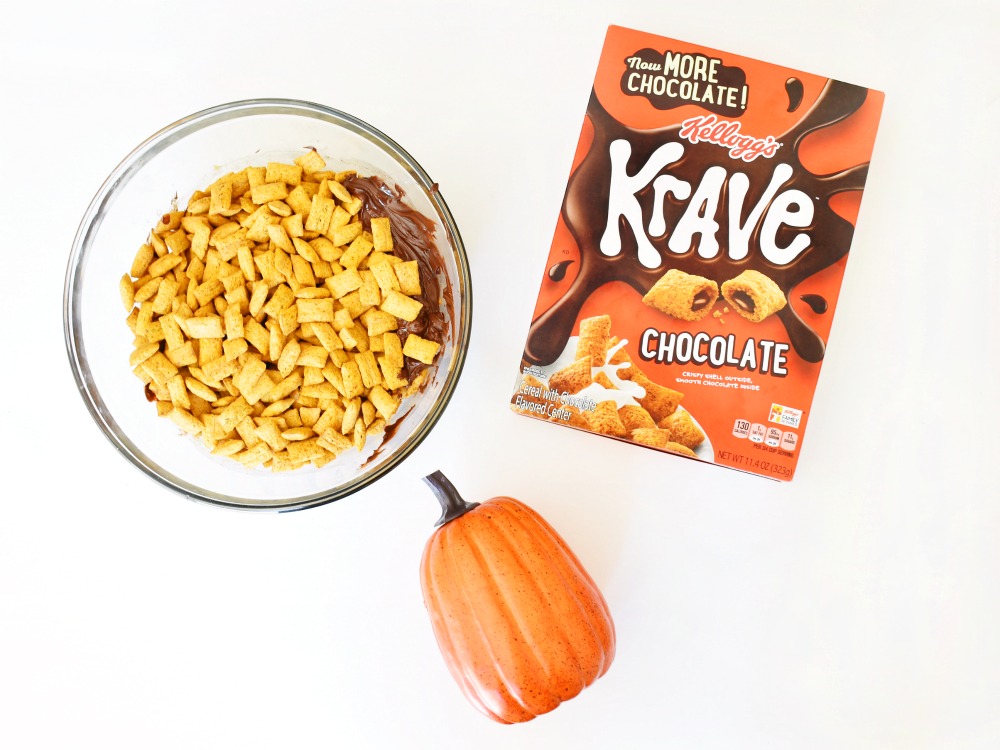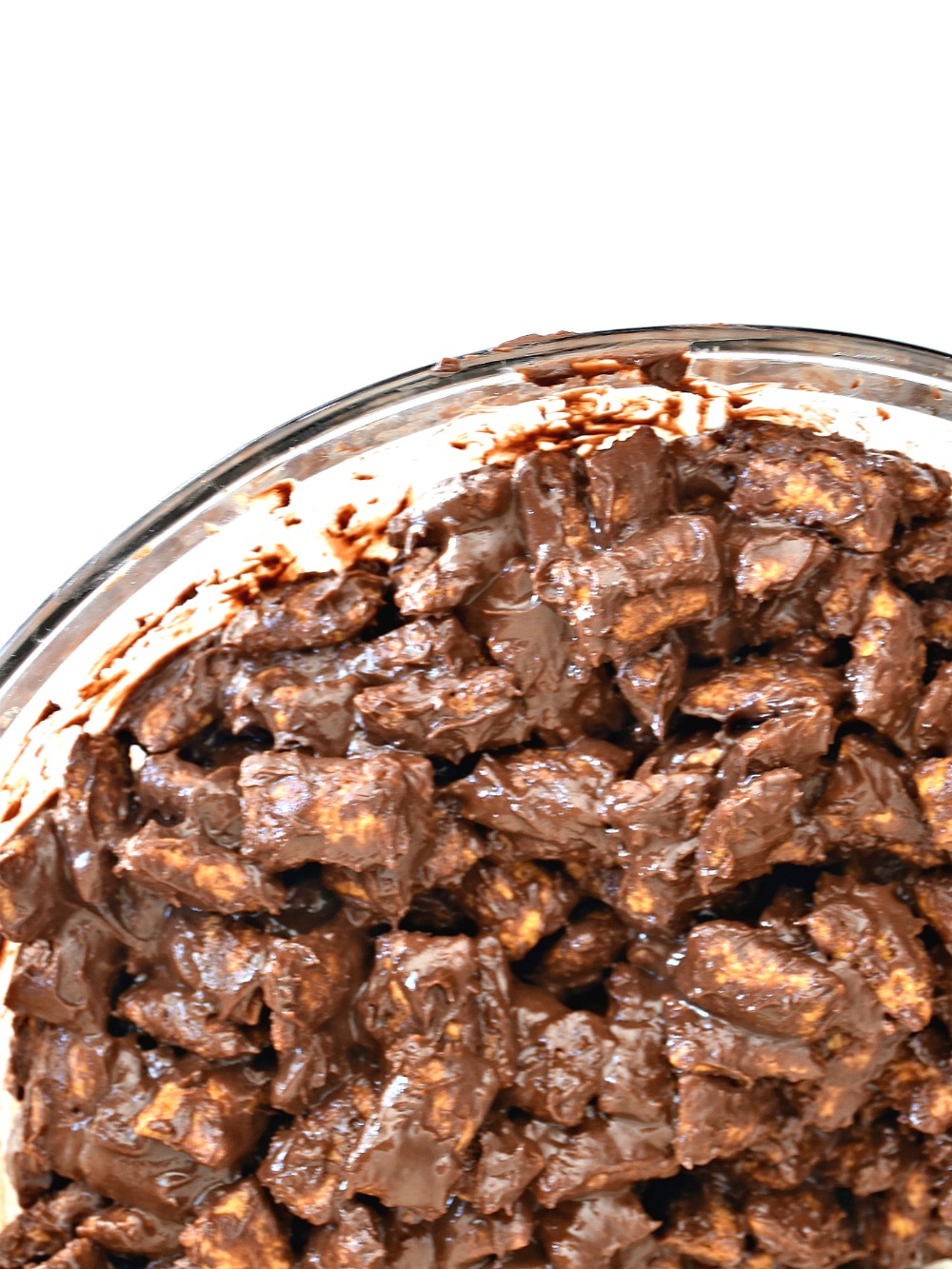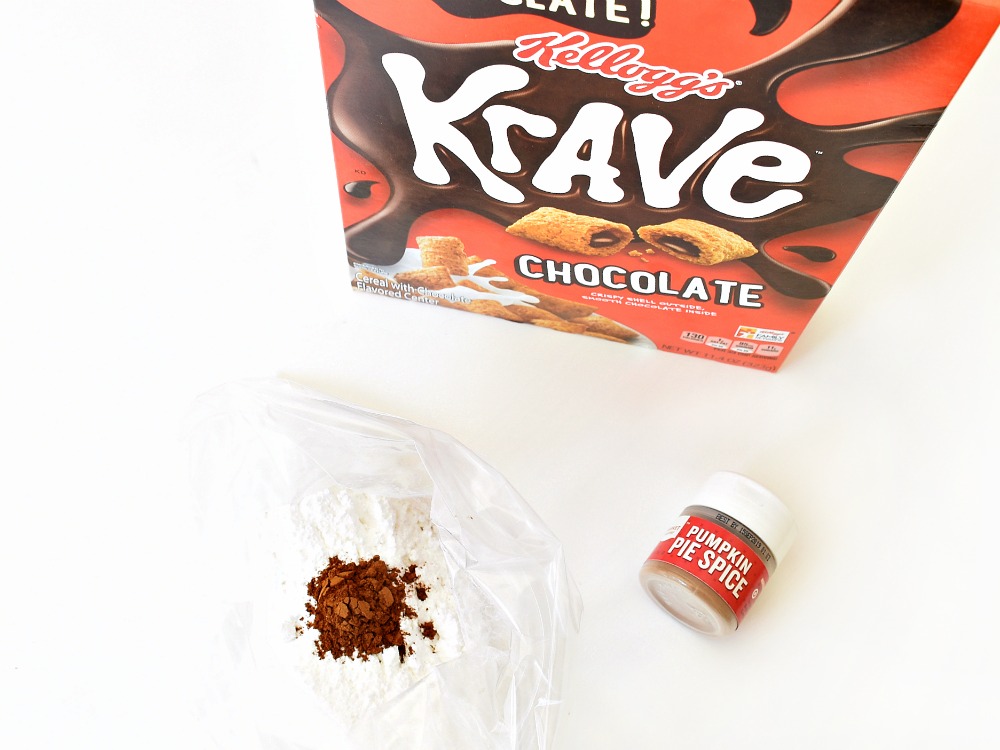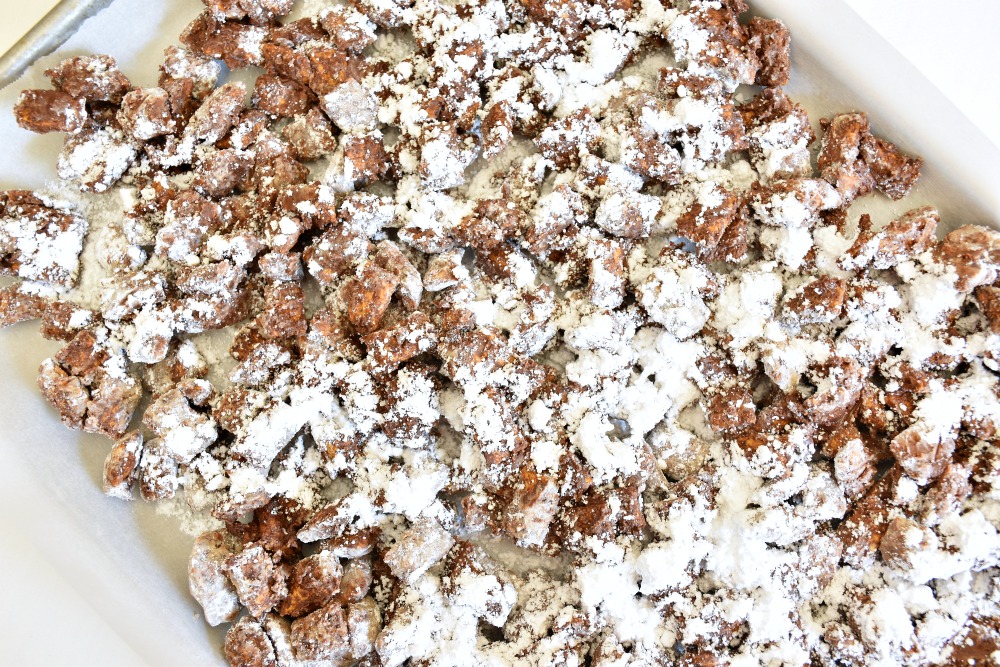 These are great for on-the-go, and are easily stored to enjoy for days. Awesome for a fall class party too! If you're worried about peanut allergies, simply omit the peanut butter and add more chocolate chips. If there's not enough pumpkin spice flavor for you, add more to powdered sugar to the mixture. I love muddy buddies cause they are so versatile. Also, you can make a fall muddy buddy mix by adding mini pretzels, dried cranberries, fall chocolate chips, almonds and peanuts.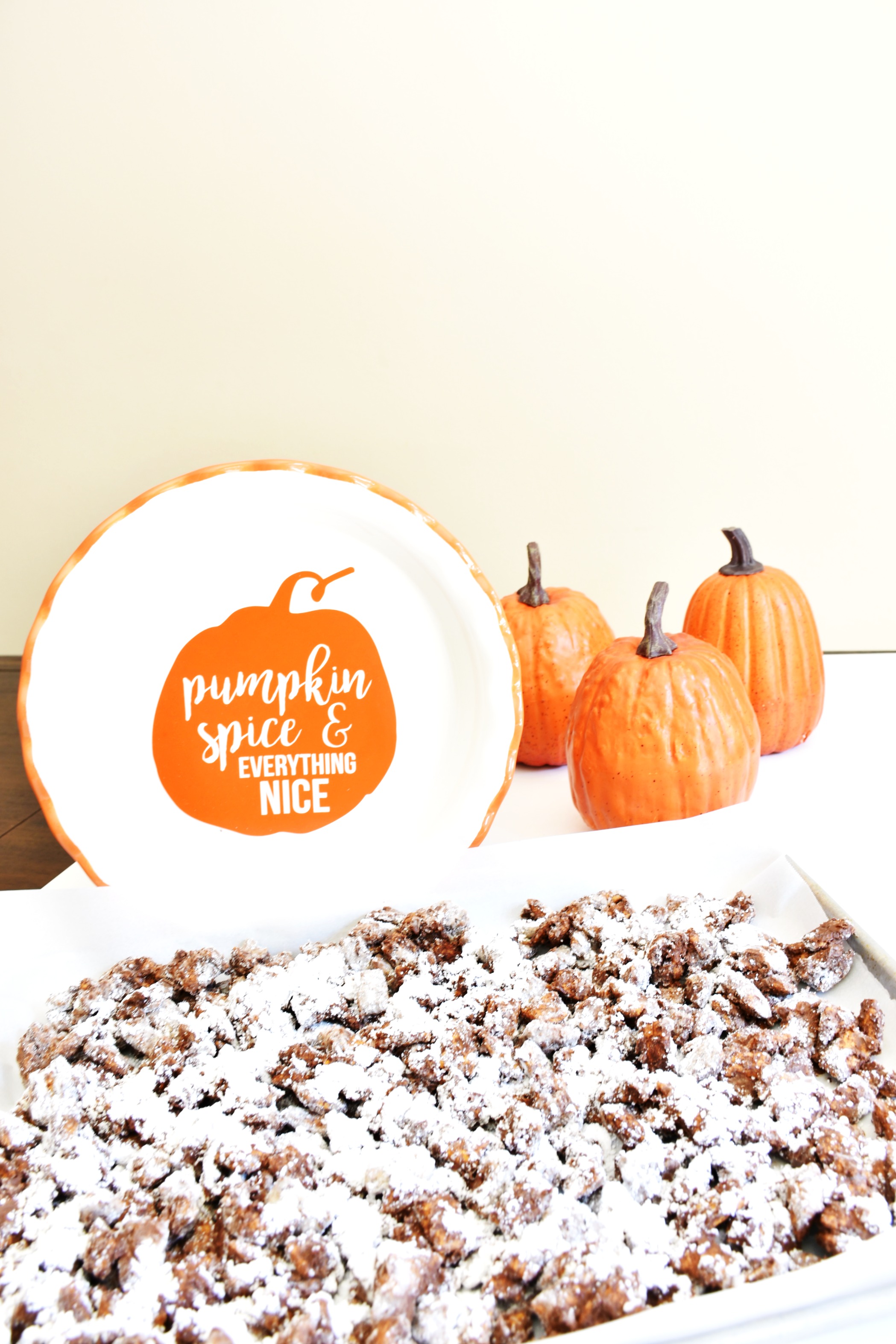 Originally published on September 1, 2017. Last Updated on August 27, 2019 by Pattie Cordova