Food
3 easy smoothie recipes using frozen pops
Smoothies have replaced cereal as our go-to breakfast. They're quick to make, nutritious, and the kids can enjoy them in the car. As a mom, I prefer to take a bit more time on my own smoothie creations and make sure that it's full of fruits, veggies, protein and probiotics because it's often hours until I get to have another meal. Couple that with a morning workout, and all the extra attention that I put into my smoothie is a must!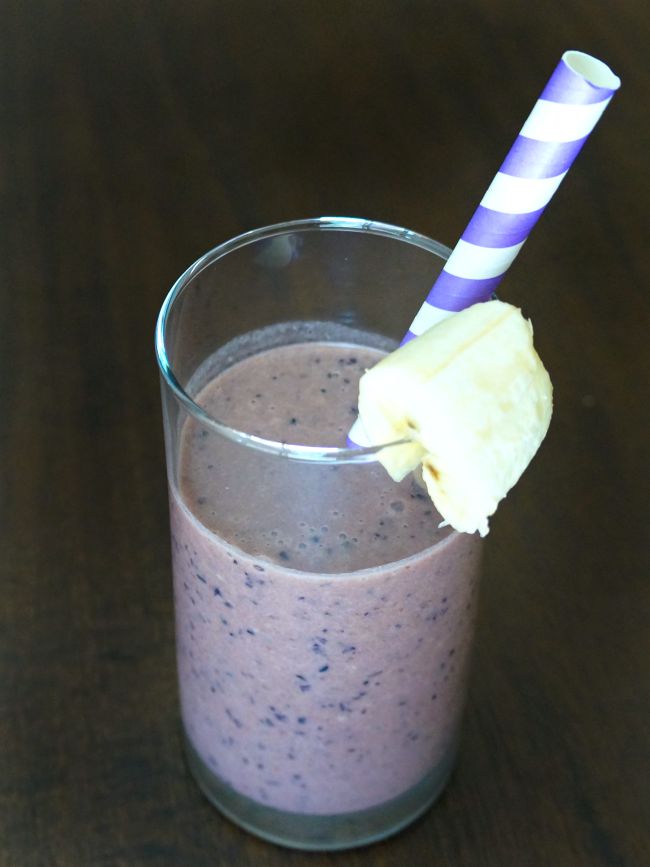 Recently, I've started replacing frozen fruit with Ruby Rocket's frozen pops. They're frozen, so the smoothie still has that nice thick texture, but they also contain both fruit AND veggies, and a ton of probiotics. In fact, at 500 million CFUs per pop, it gives you more probiotics per ounce than Greek yogurt. In terms of probiotics, two Ruby Rocket's pops equals six ounces of yogurt, but without the dairy! So a vegan smoothie, or smoothie bowl, is totally doable.
Each Ruby Rocket's box has six pops, so I can usually do about three smoothies and/or smoothie bowls with each box. This week, I picked up their Rock-It Red flavor that contains strawberries, beets, carrots, sweet potato and bananas. Like their other flavors, they're also an excellent source of Vitamins A & C (30% for each bar) and they're gluten-free.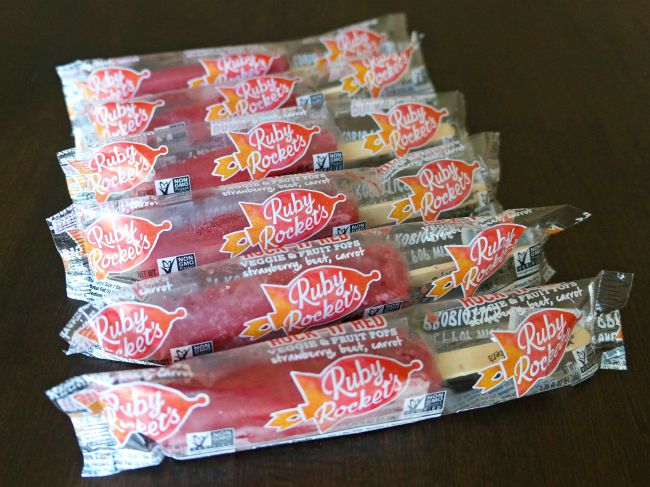 It doesn't matter which Ruby Rocket's frozen pop you taste, when you bite into it, or use it in your smoothie, you won't taste any of the vegetables or have an after taste. Ruby Rocket's does a great job of keeping these frozen pops healthy and delicious.
Strawberry Banana Smoothie Bowl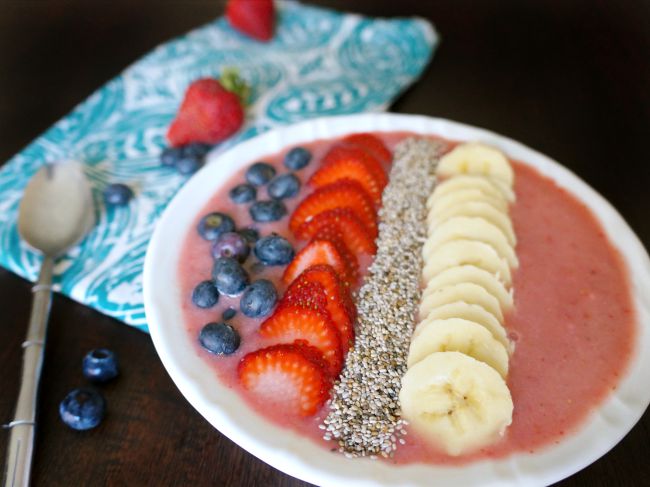 Ingredients
2 Ruby Rocket's Rock-it Red pops
3/4 cup almond milk
1 cup frozen strawberries
1/2 banana
topping
1/2 tbsp chia seeds
2 strawberries
1/2 banana
[line]
Pomegranate Mango Smoothie Cups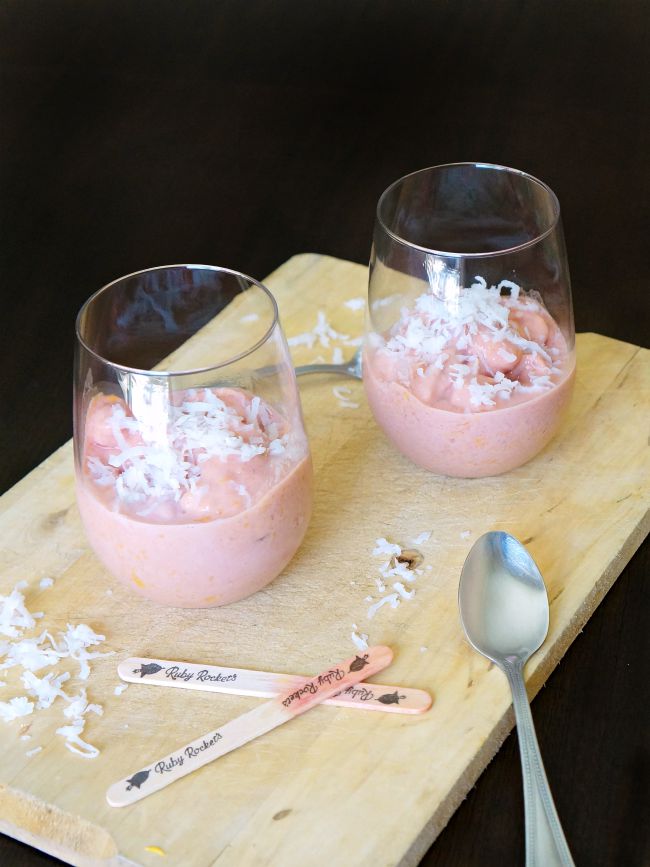 Ingredients
2 Ruby Rocket's Rock-it Red pops
1/2 cup almond milk
1 container (5.3 oz) pomegranate greek yogurt
1 cup frozen mango
topping
shredded sweetened coconut
[line]
Chocolate Peanut Butter Protein Smoothie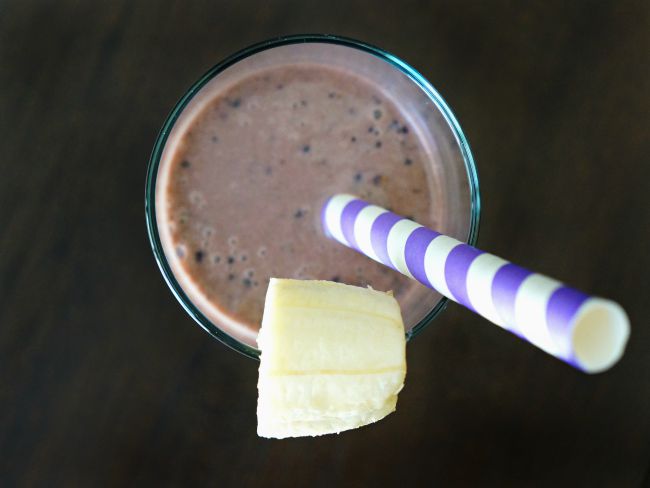 Ingredients
2 Ruby Rocket's Rock-it Red pops
1/2 cup almond milk
1 tbsp chocolate protein powder
1 tbsp peanut butter
1 cup blueberries
I invite you to try one of our smoothie recipes using frozen pops and come up with your own creations. Don't forget to pick up some Ruby Rocket's frozen pops for an added veggies and probiotics bonus.
[disclaim]This is a sponsored post in partnership with Ruby Rocket's as a Ruby Rocket's ambassador. All thoughts and ideas remain my own.[/disclaim]