The kids just had their first week off of school, and I am dying!!! OMG… these kids eat so much. I'm talking about breakfast, lunch, dinner and snacks. I'm constantly making food for them. Meals I cannot take a shortcut on nor skip making them thoughtfully. As vegetarian kids, they need the right nutrition.
I found that keeping the right snacks available to the kids made it so much easier for me. So I headed out and bought a bunch of Ruby Rocket's pops. Yes – frozen pops! I unpacked them and threw them into the freezer. Whenever the kids need a snack (and they often do), I have them head to the freezer and have a frozen pop. It's been days and they're still not tired of them. So clearly, these snacks are here to stay.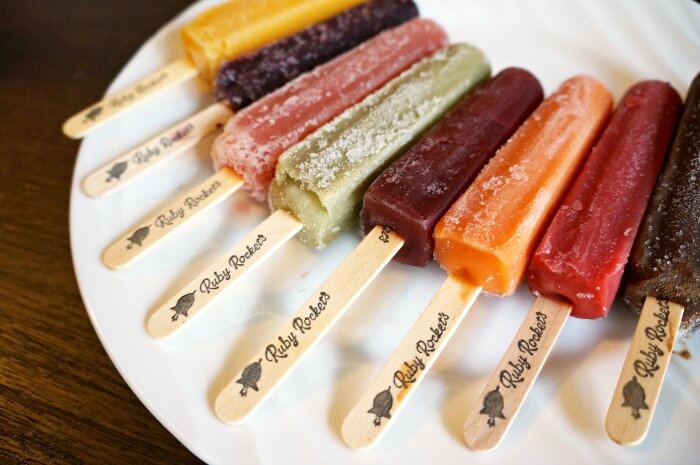 Sometimes parents struggle with trying to feed their kids snacks that taste good versus snacks that are healthy for them. We've all been there. Often times, making healthy meals or making healthy snacks can be a time consuming process, and no one likes that – especially now that the summer months are here and families are traveling. It feels like we do not have the time to prepare meals/snacks. That's why parents need healthy options that are also convenient – enter Ruby Rocket's.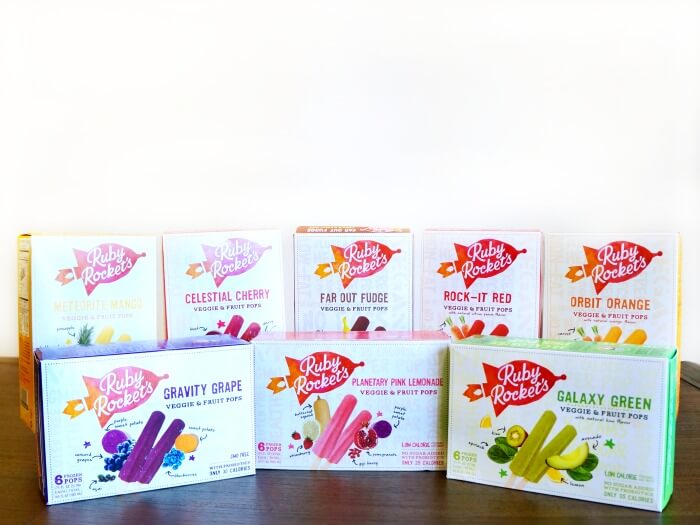 Ruby Rocket's are pops that are made with both fruits and veggies… and they taste DELICIOUS!!! They're also packaged individually so they're convenient to grab and go. Each pop is derived from fruit and vegetables that are non-GMO and organic. They don't use high fructose corn syrup and they each have at least 500 million CFUs per pop of probiotics making it  equal to six ounces of yogurt, but without the dairy! These vegan pops are great for kids of all ages – including adults. My personal fave is Galaxy Green. It has spinach, avocado, kiwi, green apple and bananas.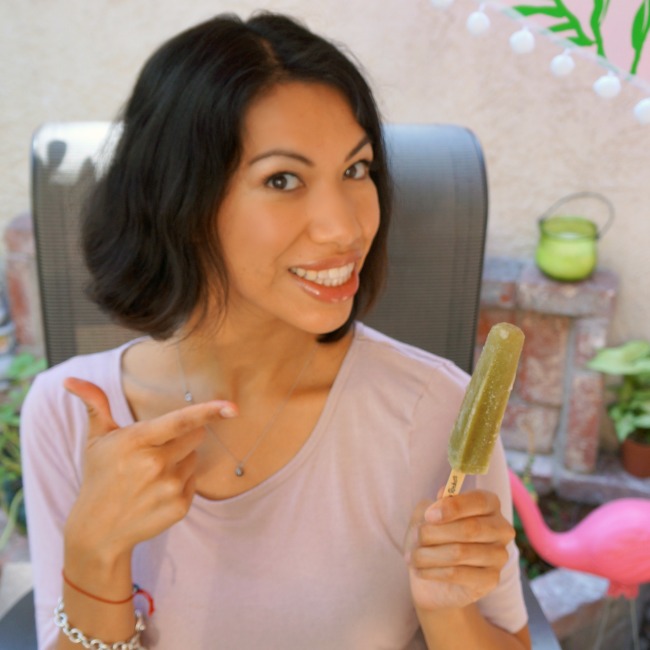 I suggest you pick up a few affordable boxes of Ruby Rocket's pop next time you see them at the market. They're super convenient and basically ready-to-eat. They'll be a great addition to the freezer section in your home.
See where you can buy Ruby Rocket's near you using their store locator, and don't forget to print the Ruby Rocket's coupon to save some money!
Visit RubyRockets.com for more information on these "pop stars." And don't forget to watch the video where I talk about my deep love for Ruby Rocket's.
Video: Healthy and convenient Summer snacking
[disclaim]This is a sponsored post in partnership with Ruby Rocket's. Product was also provided to facilitate the post and video. All thoughts and ideas remain our own (including the kids')![/disclaim]

Originally published on June 19, 2015. Last Updated on June 25, 2015 by Pattie Cordova