The 30th Annual Southern California Spring Garden Show at South Coast Plaza in Costa Mesa is happening this month! This beautiful event runs April 25 through April 28, 2019. During its visit,, guests will be able to see 50 different plants and vendors.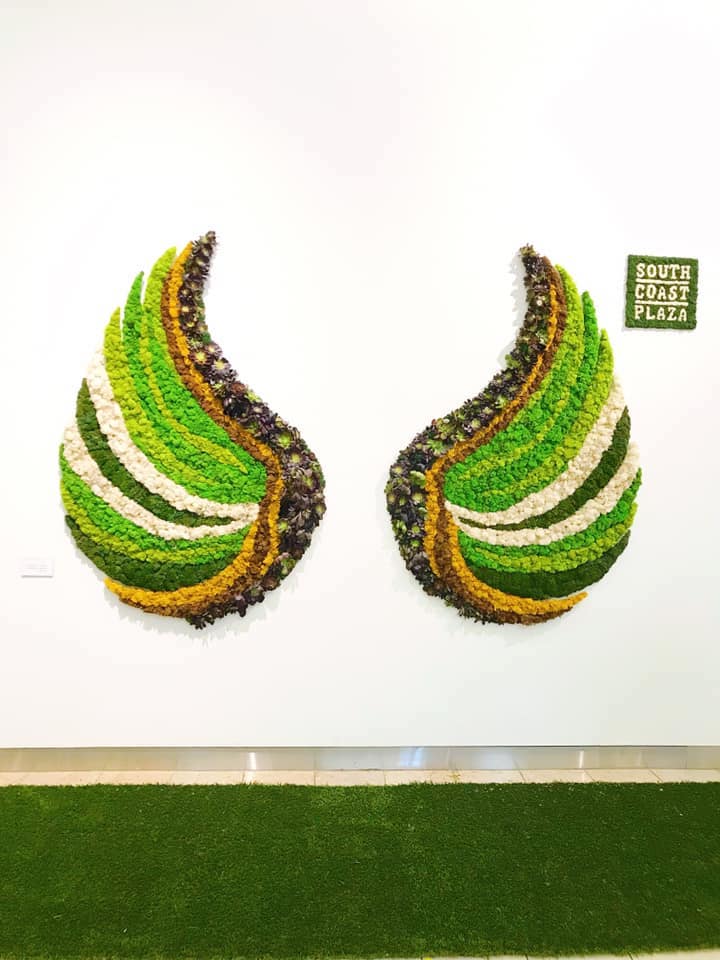 There are also inspiring display gardens throughout South Coast Plaza which you would love to just take home or redo your backyard. Also, don't miss the 25-foot floral centerpiece "Under the Sea", located on level 1 in the Crate and Barrel/ Macy's Home Store wing.
There are plenty of Instagram-friendly spots throughout the show. Start with the 25-foot Under the Sea Display. It's super colorful and stunning. The coral reefs are made of orange lentil and purple dendrobium orchids. There's also dehydrate carrots, Calla Lillies, coral toned roses, walnut shells, and other flowers. It's an amazing masterpiece.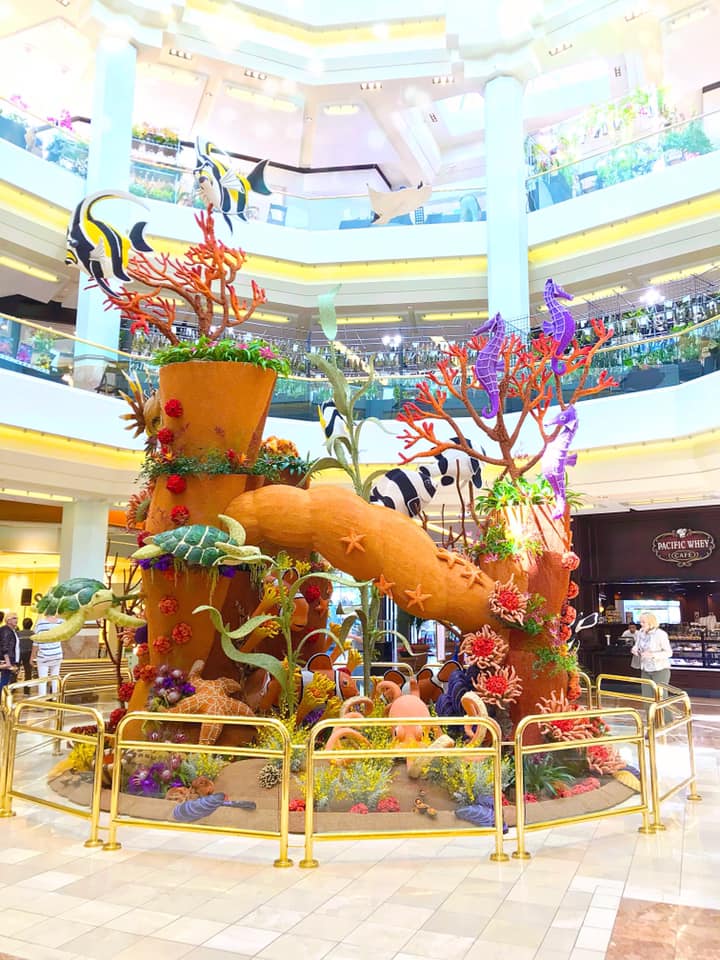 There are 50 different plants and vendors, and because of this, the whole mall smells like a garden.
The entire show is located at South Coast home store wing. The three levels are filled with vendors and gorgeous flowers. We started from the bottom, and moved our way up to see everything, and while exploring the levels, they also had backyard gardens on display. It gave us inspiration. Leading Landscape did a beautifully job on each display and we couldn't pick which one was our favorite… they were all just glamorous!!!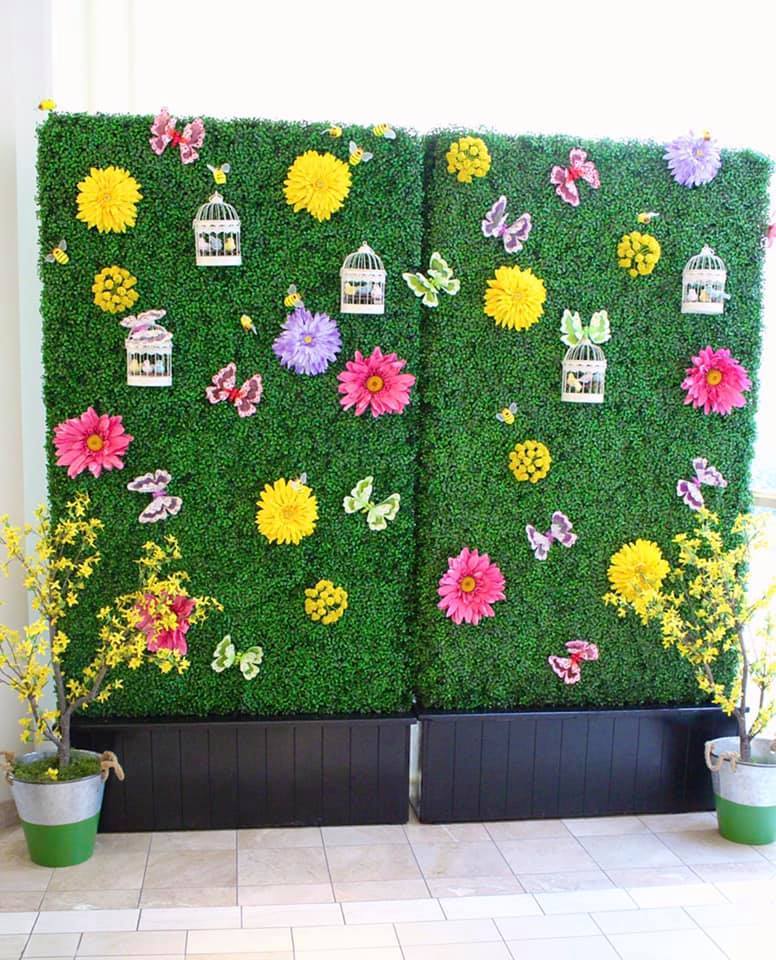 This event also features 20 complimentary children's events and crafts, and daily seminars presented by industry professionals. See below for the full schedule.
Southern California Spring Garden Show at South Coast Plaza
Where: Located in the Children's Event Area on Level 3, Crate and Barrel Home Store Wing.
Address: 3333 Bear Street, Costa Mesa, CA 92626
When: April 25 – April 28
Arts and Crafts Schedule
HOSTED BY UCCE MASTER GARDENERS
Saturday, 10:00am–5:00pm & Sunday, 11:00am–5:00pm
Come and join us for a variety of fun arts and crafts inspired by nature for kids of all ages.
WORM OBSERVATION
HOSTED BY ENRECOS
Saturday, 10:00am–5:00pm & Sunday, 11:00am–5:00pm
Discover the environment that red worms live and work in. These worms recycle organic material by eating your junk mail or food scraps, turning the waste into a rich soil amendment that helps create beautiful plants and gardens.
JURASSIC PARTIES
Saturday & Sunday, 10:30-11:30am
Come by for an educational hands-on adventure with "Prehistoric Pets" of all sizes, including frogs, bearded dragons, leopard geckos, tortoises, snakes, lizards and bugs, to name a few! You can join the fun or just stand back, watch and learn.
FACE PAINTING
Saturday & Sunday, 12:30-1:30pm
Have your favorite bug, insect or flower painted on your face.
BALLOON ART
Saturday & Sunday, 2:30-3:30pm
Come have your favorite balloon flower, garden insect or animal made especially for you.
Originally published on April 25, 2019. Last Updated on May 30, 2019 by Pattie Cordova