[disclaim]This is a sponsored post.[/disclaim]

I had such a great time at the American Icons event last night. It was held at Macy's and hosted by none other than the host of Extra – Mario Lopez. It was Orange County's kick-off party for Macy's salute to all the things that make us proud to live in the land of the free and the home of the brave… and it was fantastic.

This free event took place in the Macy's Women's Department. Smack dab in the middle of the floor and surrounded by designer looks who were later showcased in a fashion show. BJ's Restaurant was on hand with Americana-themed eats and plenty of root beer floats. Guests also had the opportunity to spin the wheel and win some special BJ's Restaurant treats.

The evening started with a heart-pumping performance by the USC Trojan Marching Band. They came out strong and it was clear that they are a local favorite with plenty of cheering going on from the audience. The USC Trojan Marching Band played a few tunes, including a rendition of "Heartbreaker."


Soon after, Mario Lopez was introduced and the crowd went even crazier! He gave us his signature smile and started the show.

The show consisted of five different designers who personify the American Icons spirit. Michael Kors, Tommy Hilfiger, Calvin Klein, I•N•C, and Denim & Supply.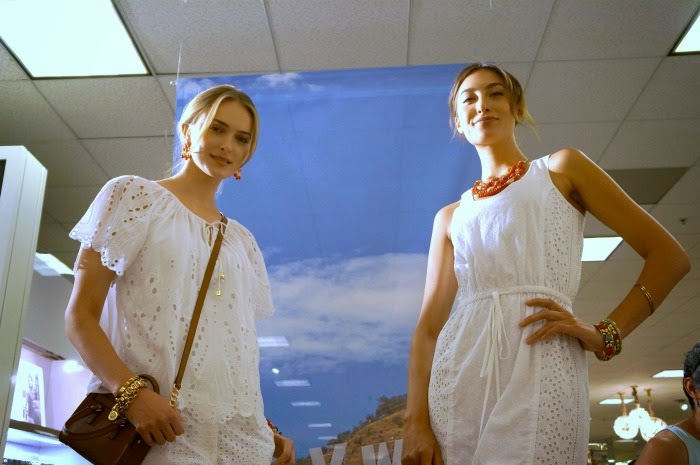 Michael Kors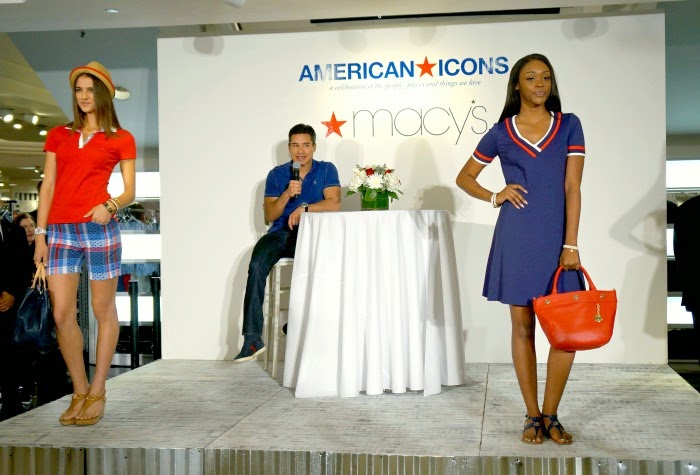 Tommy Hilfiger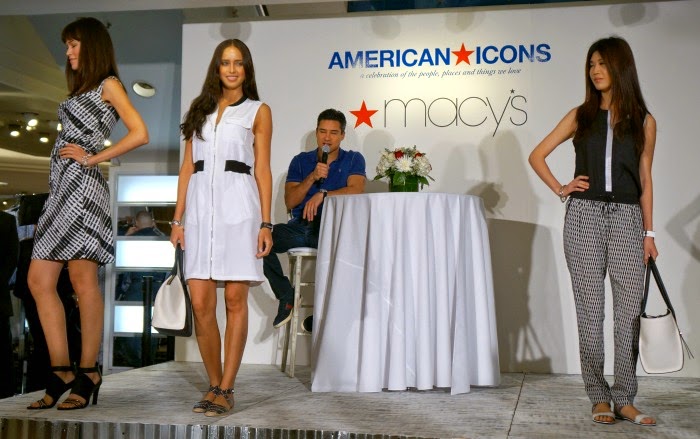 Calvin Klein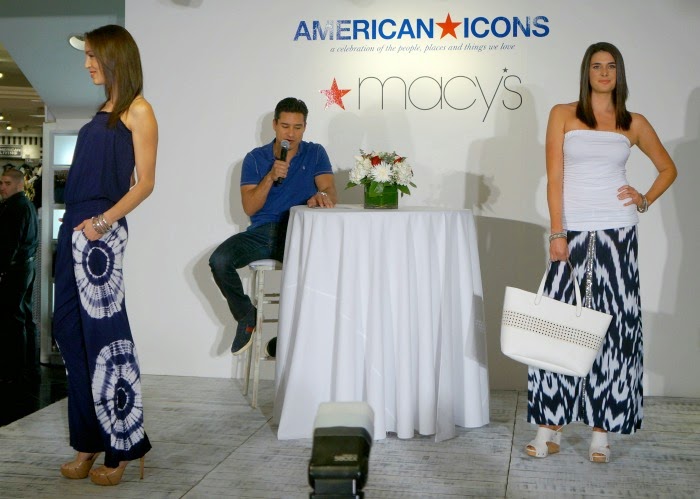 I•N•C International Concepts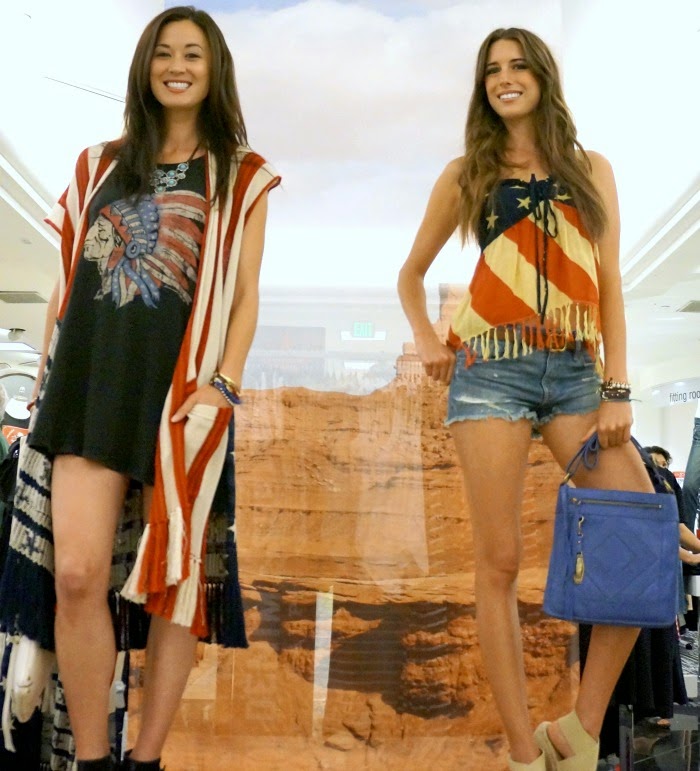 Denim & Supply
Finally, Mario Lopez raffled off a few tickets to a show that he recommends – Jersey Boys – soon playing at Segerstrom Center. You can catch Jersey Boys playing at Segerstrom Center for the Arts from June 24 through July 13.
It was such a fun event, and the fact that Mario Lopez stayed behind to sign autographs and take pictures was pretty awesome too. I finally had the opportunity to tell him what a difference he made in my life growing up!
[disclaim]This is a sponsored post in collaboration with Everywhere. I was invited to cover the event to facilitate this post. All thoughts and ideas remain my own.[/disclaim]
Originally published on May 16, 2014. Last Updated on April 12, 2017 by Pattie Cordova