This last weekend, our family had the pleasure and excitement of watching the all new "Frightfully Fun Parade" during Mickey's Halloween Party. We took our spot near the Plaza Inn around 8:15 and waited for The Headless Horseman of Sleepy Hollow (from the Disney animated classic "The Adventures of Ichabod and Mr. Toad") to bring us a warning as he rode through the park on his ghostly black steed with a flickering jack-'o-lantern.
WATCH: The Headless Horseman of Sleepy Hollow
About twenty minutes later we saw the first of the new fabulous Halloween Time floats come around the corner. It was the "Frightfully Fun Parade" float clearly displaying the beginning of the parade. It was followed by couple of floats featuring Jack Skellington, the Pumpkin King, from Tim Burton's "The Nightmare Before Christmas," Sally, and the Mayor and a slew of dancers.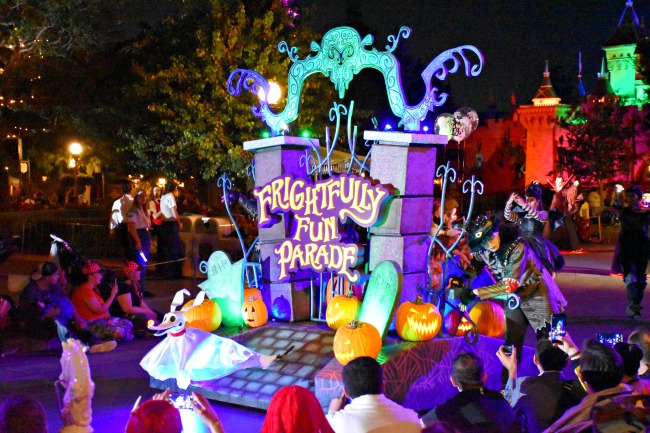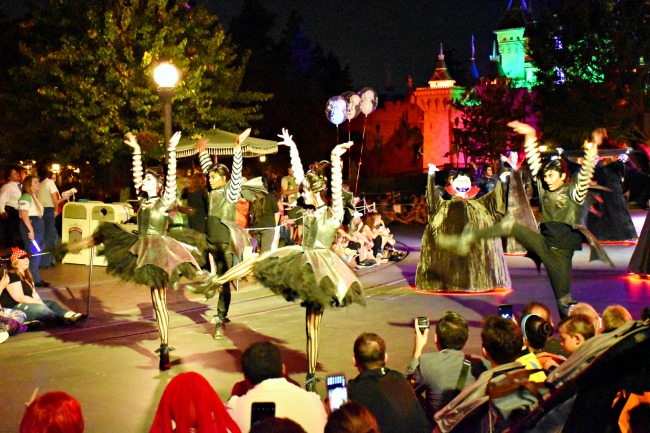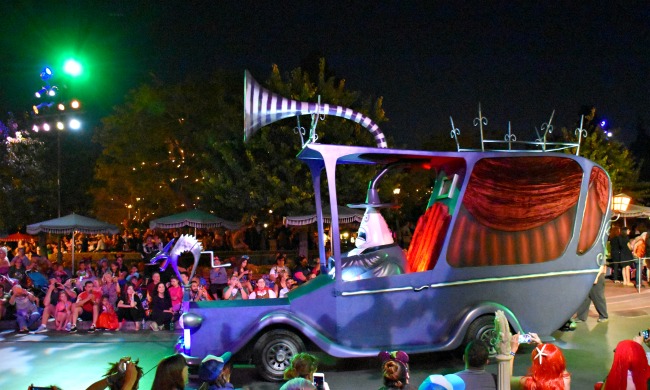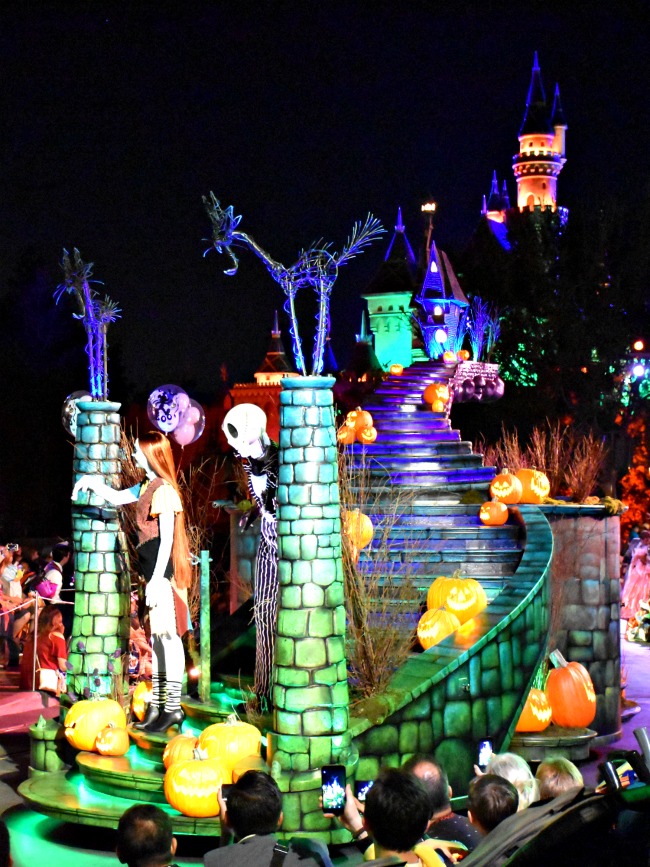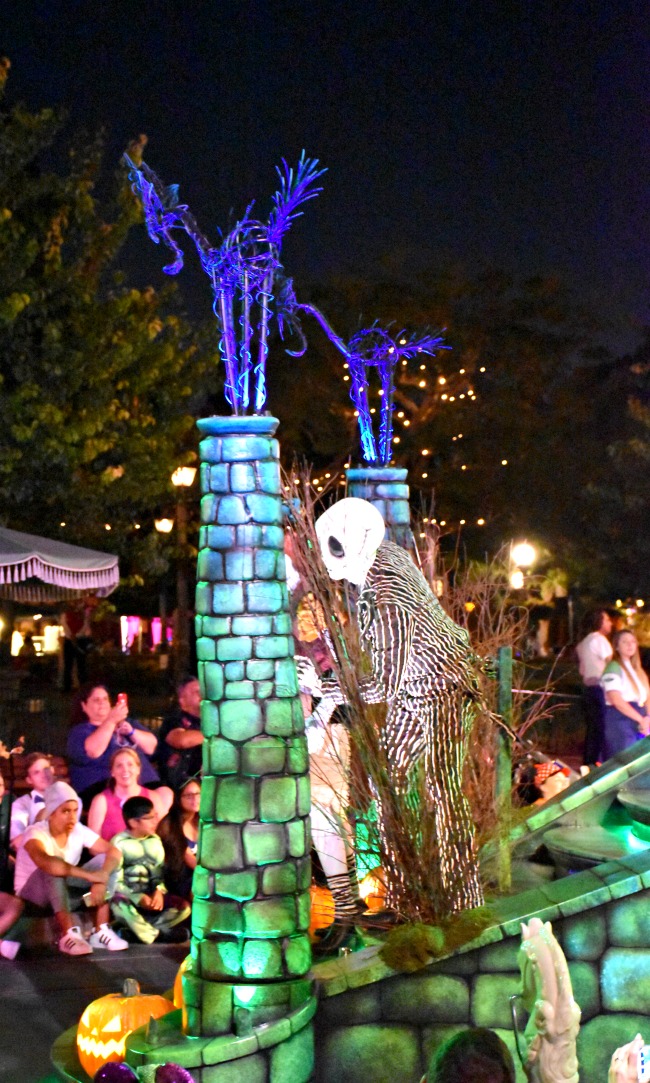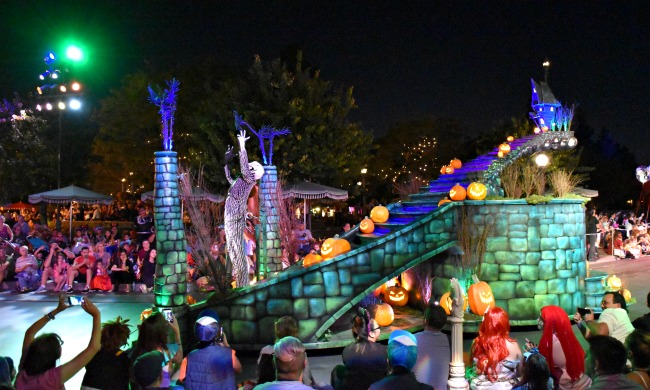 Next up was our favorite Halloween Time attraction, the Haunted Mansion. This float featured grim, grinning (and hitchhiking) ghosts. In front were even more "ghosts" who were ballroom dancing, reminding us of times past. It was followed by an enormous float Inspired by Disney's "The Princess and the Frog." The creepy Dr. Facilier who was calling on mystical powers, summoning his Shadow Men from the bayou to loom large over his strange and twisted Voodoo parlor. 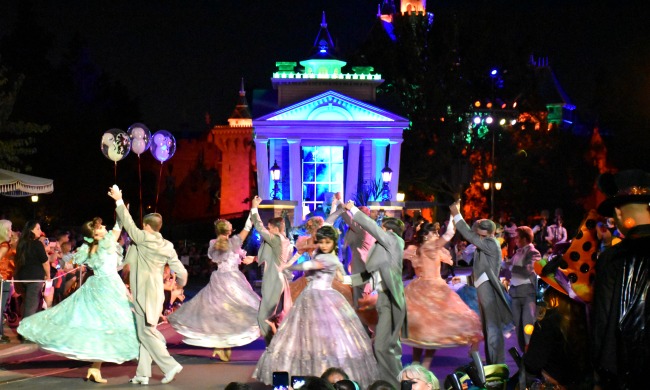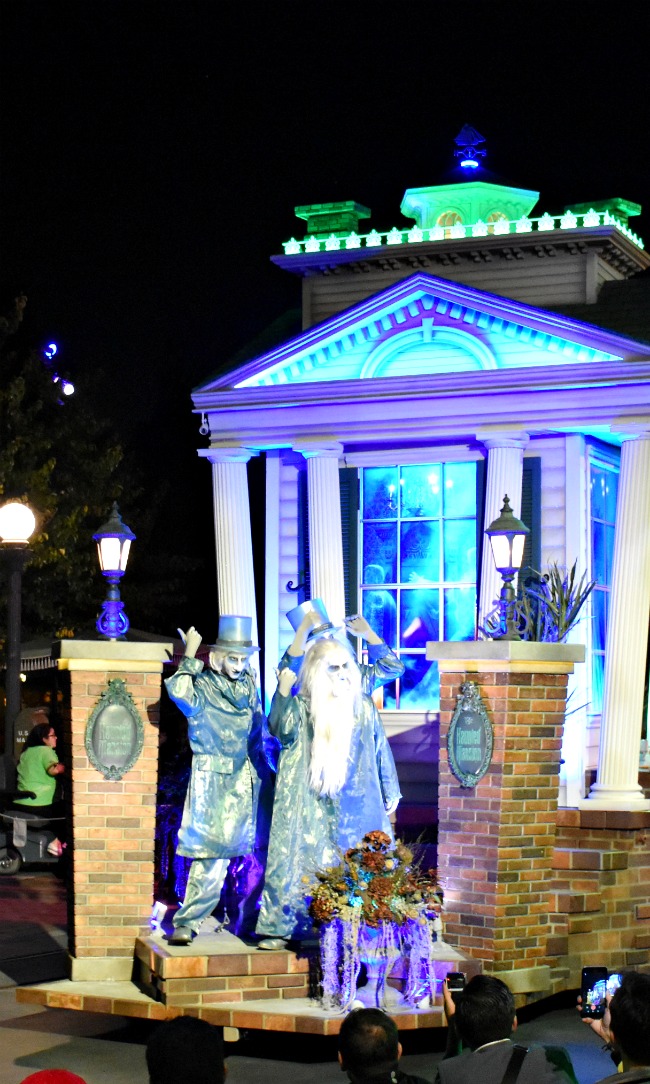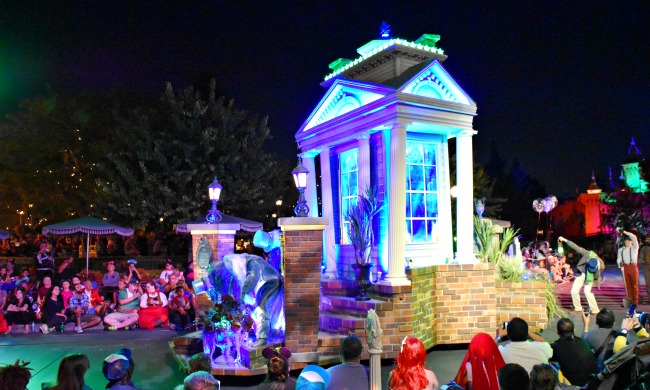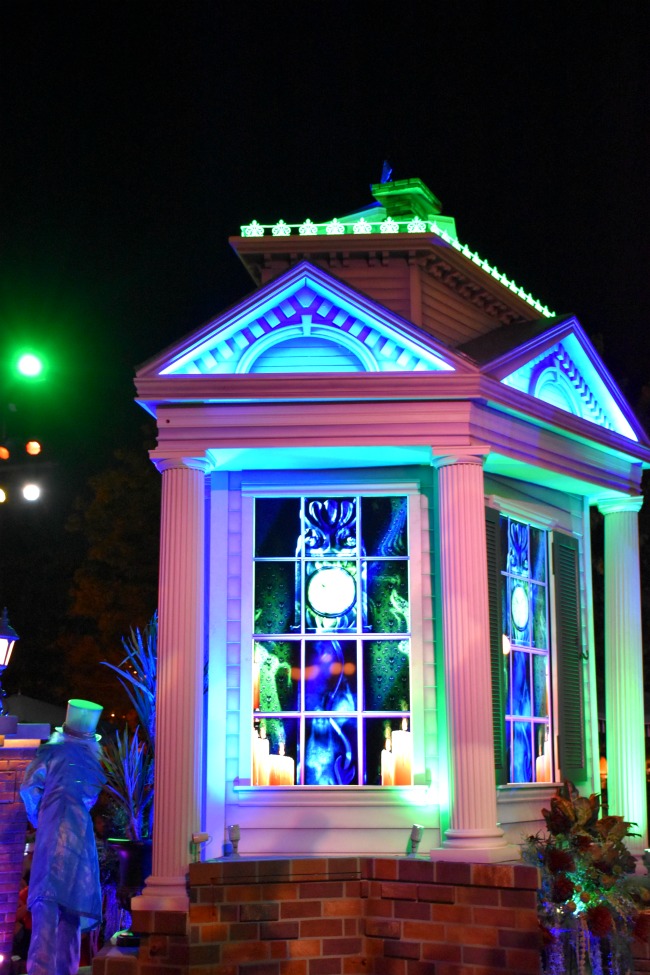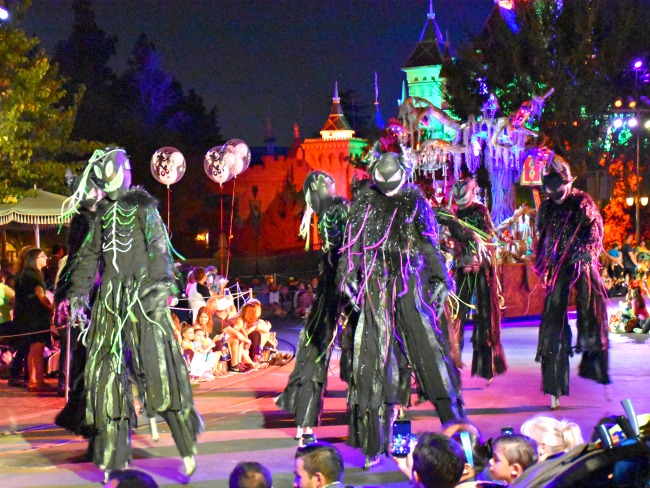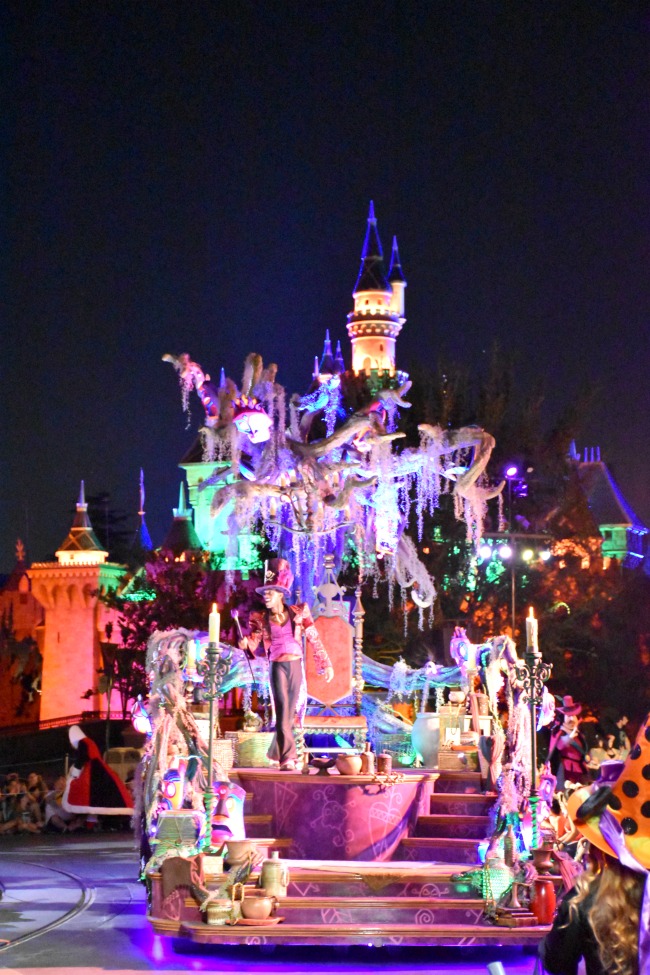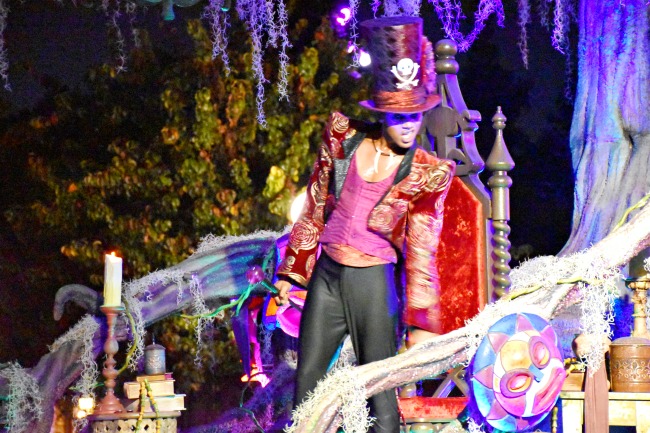 Finally, the super Disney villains appeared in the final section where we saw the best (or should I say, the worst) of the worst including the Evil Queen, Jafar and Cruella.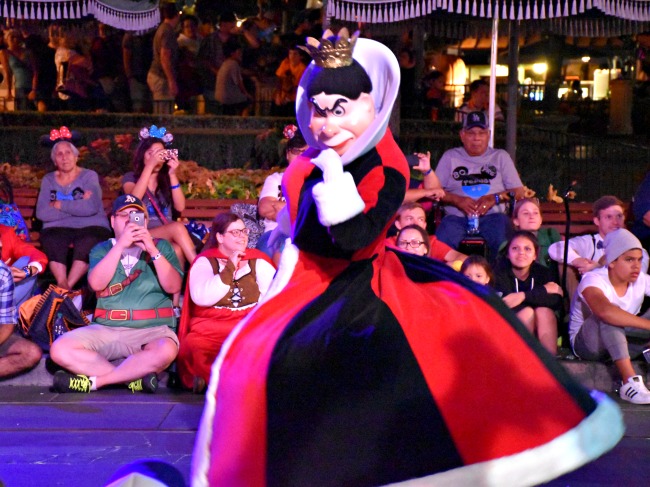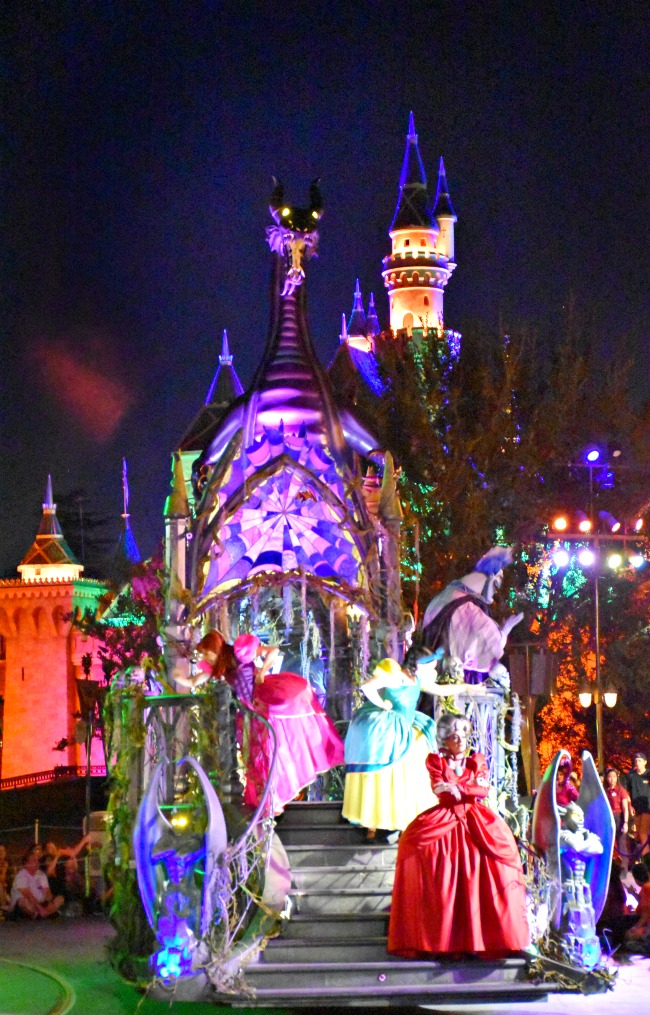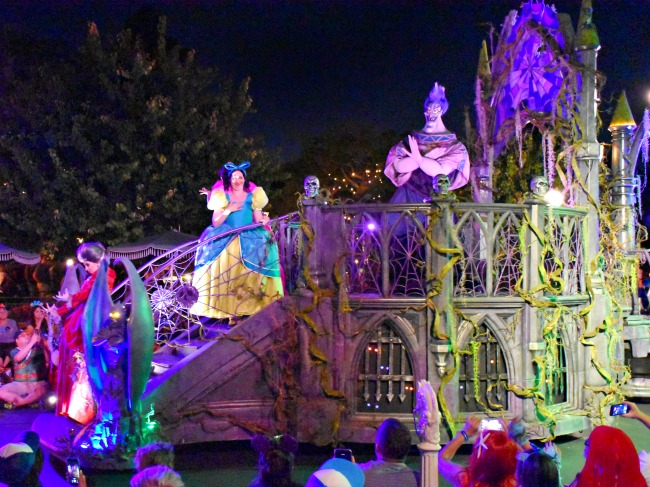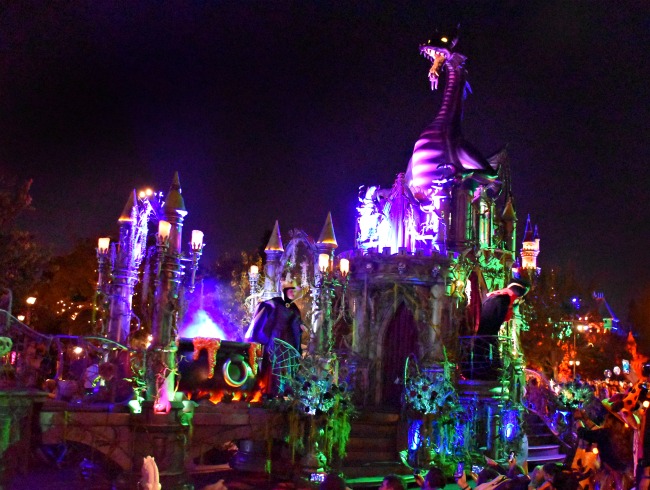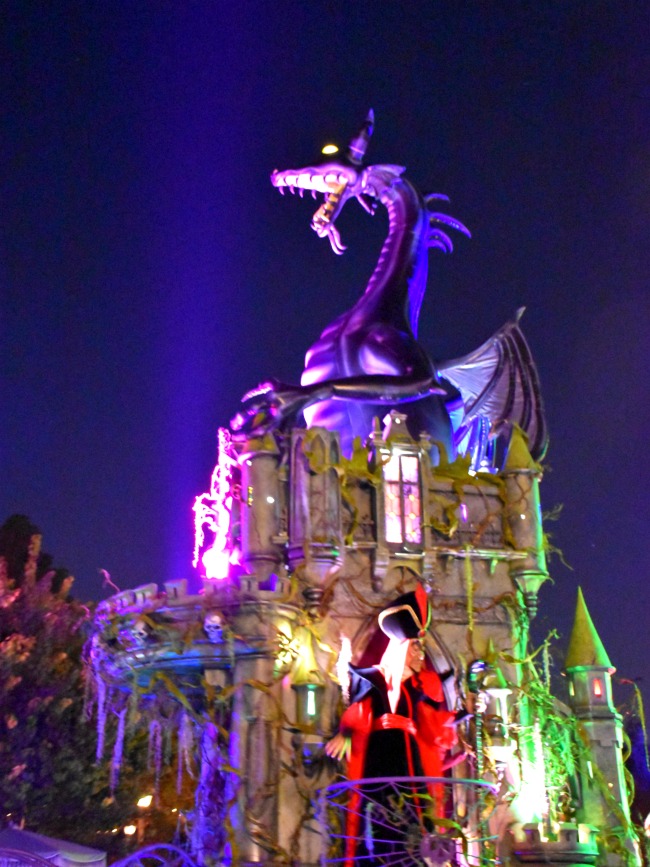 The entire show is less than ten minutes long, and you can catch a repeat of it later in the night. The "Frightfully Fun Parade" is exclusively during any of the 17 nights of Mickey's Halloween Party at Disneyland Resort.
Tickets for Mickey's Halloween Party sell out early, so I would suggest you start planning for next year by marking on your calendar that tickets to this fun event start selling in July. Parking ($18) is not included, and my suggestion to you is that you park at the Toy Story Lot instead of Mickey & Friends because there tends to be more parking there. There are shuttle buses that will drop you off at the esplanade.
[disclaim]Tickets for Mickey's Halloween Party may be purchased online and on mobile devices at Disneyland.com/party, as well as at the Disneyland Resort main gate and by phone at 714-781-4400. Tickets purchased in advance are available at a discount for select nights. Tickets purchased on the day of the event are $89 each. All tickets to Mickey's Halloween Party on Saturday, Oct. 29, and Monday, Oct. 31, are $99 each. [/disclaim]
You can make your day a little more magical by watching the entire parade on my YouTube channel. If you've had a chance to see it live, I would love to know what you think! Leave a comment below and tell me which part of the parade is your favorite. Mine? Every bit of "The Nightmare Before Christmas."
WATCH: Frightfully Fun Parade at Mickey's Halloween Party
For more information about Halloween events at the Disneyland Resort, please visit http://www.Disneyland.com/Halloween. Entertainment and attractions are subject to change without notice.

This is not a sponsored post. We were invited to facilitate this post. All thoughts and opinions remain our own.

Originally published on October 2, 2016. Last Updated on September 6, 2018 by Pattie Cordova