As you may have noticed, we recently wrote a post about our Huggies shopping experience at Costco. We're excited to announce that we've partnered together to bring you tips and advice on the newest premium baby care items like new Huggies Little Snugglers Plus and Huggies Little Movers Plus Diapers available at Costco. Stay tuned throughout the summer for more posts about our experiences using these great products in our daily summer adventures. And of course awesome deals to help you stock up and save!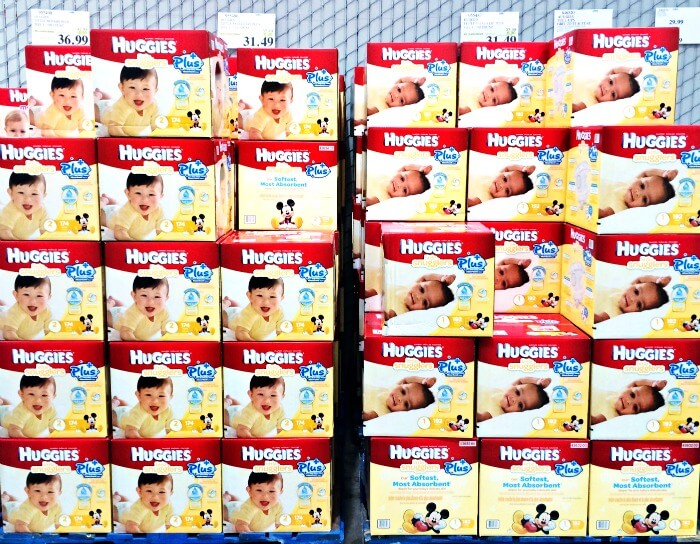 Our summer adventures will officially begin in just a few weeks, and this momma is so ready. No more early morning rush trying to get all five kids in the car only to drive my minivan as though it was a race car to make it to school on time. I will definitely not miss our morning routine. That being said, I know that after three weeks of waking up late and pajamas all day the dreadful, "I'm bored" or "What are we doing today?" will come.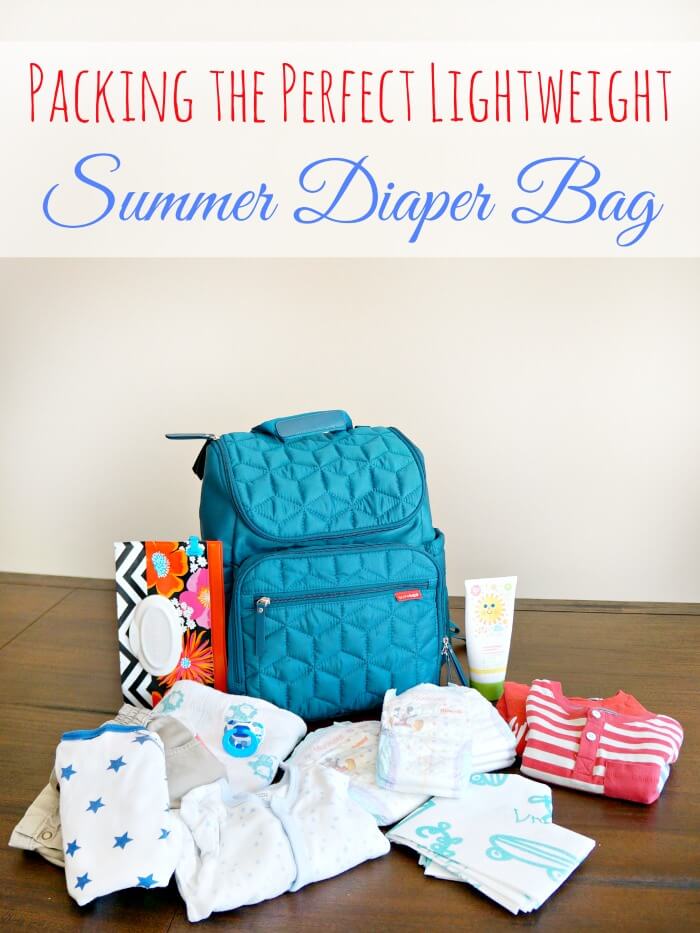 This summer will be an extra challenge since now I will have five kids in tow. Parks are always a good choice for us since they have something for everyone. Splash Pads are also my bread and butter. I try and find free ones since it can easily add up when I take the whole brood.
You might think, how do you handle going out with five kids? Well, it's all about packing a diaper bag so that it's fully functional  – and that's why I love shopping at Costco. Costco is the perfect place for me to pick up all I need for my diaper bag. I can get everything from sunscreen to diapers all in one place! Packing well for our outings also helps me feel at ease.
Packing a Diaper Bag
I have a six month old and having good diapers and wipes will be life savers. I know I can trust Huggies Little Snugglers Plus Diapers with their wetness indicator that changes color when baby needs a change. These diapers are brand new at Costco and are the most absorbent diapers for day and night protection, so I don't have to worry about leakage. I should know too. I've been using the diapers since they were first introduced in May and love the way I never have to worry about leaks! My baby is always dry and comfortable when I use the new Huggies Little Snugglers Plus Diapers. My diaper bag isn't complete for summer travel without them!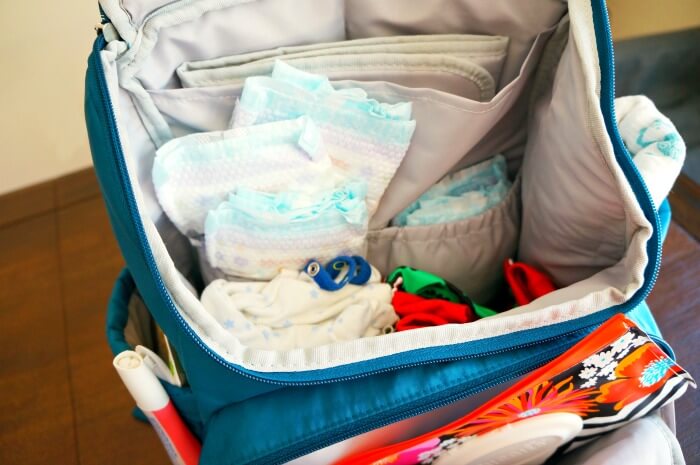 Any summer bag must have good baby wipes like new Huggies Natural Care Plus Wipes, also available at Costco. They are thicker and more durable for our everyday messes. Nothing worse than sticky popsicle hands or dirty fingernails from digging holes. I also love the Huggies Clutch 'n Clean wipe carrier. It attaches to your bag which makes it easy to find and it's accessible. I try and pack double the amount I will need since my kids always find a new way to get extra dirty.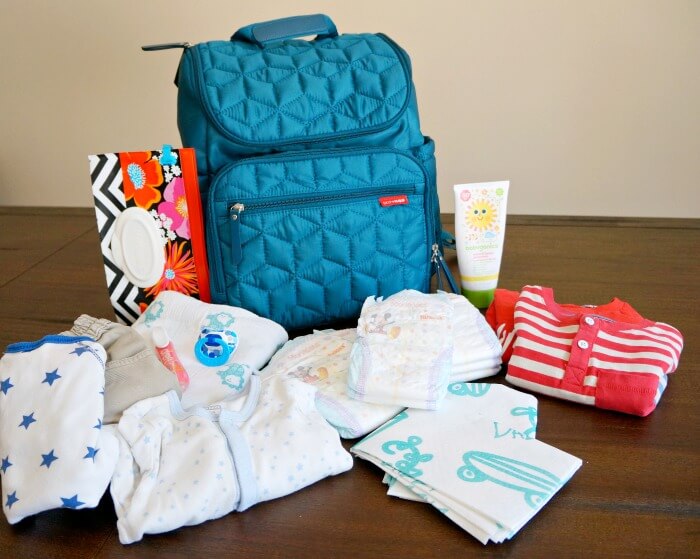 Along with the diapers and wipes in my bag I have a few other essentials for summer fun. A good baby sunscreen is always a must. I carry one in my diaper bag and also in my purse. A light blanket since it gets chilly at the park. I carry a spare shirt for my two older boys and two outfits for the baby. One of them being a warm outfit in case we're out late. A spare pacifier since nothing ruins an outing like the baby crying for his binky. I also like disposable diaper changing pads so I don't have to take all the kids to the bathroom to change a diaper. I always have a portable stain remover pen, so stains don't set in.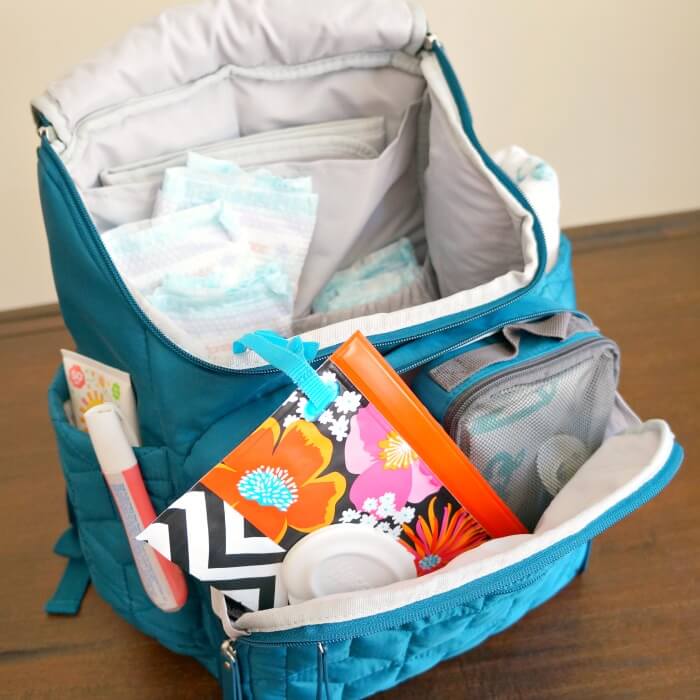 As a mom I have to be prepared for whatever my little ones will need. Packing a good summer bag will make our outings smoother. I know for me, having premium baby care like Huggies new diapers and wipes at Costco means less diaper changing. Leaving more time to enjoy summer until we have to start our morning rush again.
Originally published on May 31, 2015. Last Updated on January 2, 2019 by Pattie Cordova