I was recently over at Nicole Presley's (Presley's Pantry) home celebrating Dia de los Muertos with other bloggers who will also be celebrating this special day. As part of our get-together, we all brought a dish to share with one another featuring my beloved aceite de Mazola.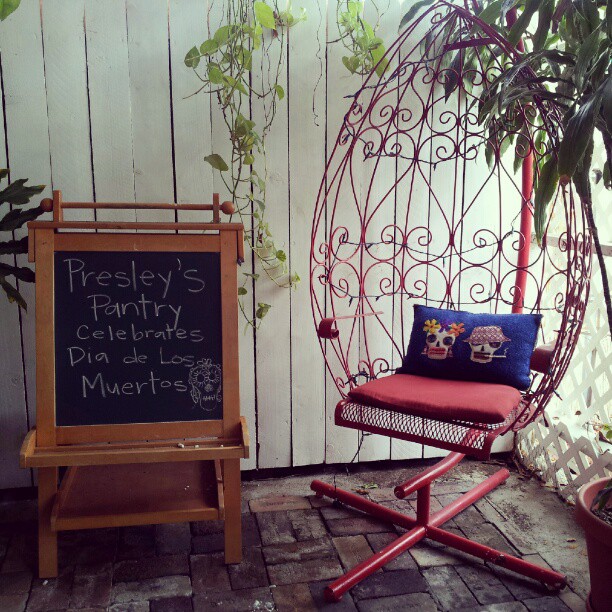 As you know, I prepared buñuelos with my mom to share with the group. With was a labor of love (much more on my mom's part), because our buñuelos were made from scratch!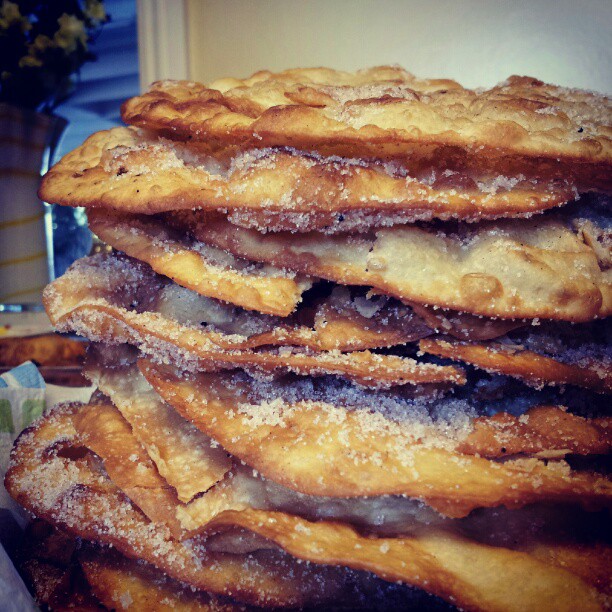 Upon arrival, I was a bit worried that I would have the only sweet dish there because when I think of Mazola, I think of traditional Mexican dishes. However, I was very pleasantly surprised to see that my colleagues had given their own dishes a spin with Mazola and incorporating them into classic desserts, like a pumpkin chocolate bread prepared.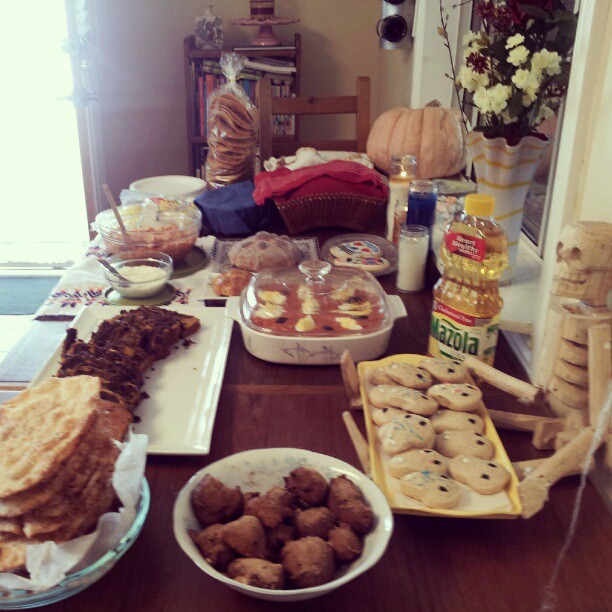 There were a lot of desserts, meat dishes like the tinga de pollo prepared by Sandra Ramirez (Mama Noticias) and the always popular papas con carne prepared by Octavio Navarro (Papi Blogger), and it was all brought together by our common bond of cafe, chocolate de Abuelita and Mazola.
I had an amazing time chatting with all the bloggers, discussing Dia de los Muertos and having an honest conversation about our love for Mazola and why we cook with it. We found that most of us had memories of Mazola being in the kitchen with us as we watched our moms cook meals and credit our culture for continuing that strong bond and creating better tasting food with a must-have product like Mazola.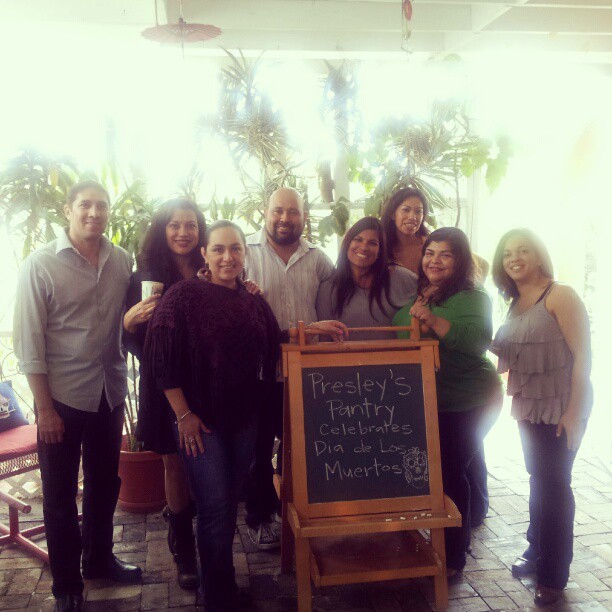 [disclaim]This is part of a sponsored campaign with Latina Mom Bloggers and Mazola®. However, all opinions expressed are my own.[/disclaim]
Originally published on November 1, 2012. Last Updated on October 16, 2015 by Pattie Cordova