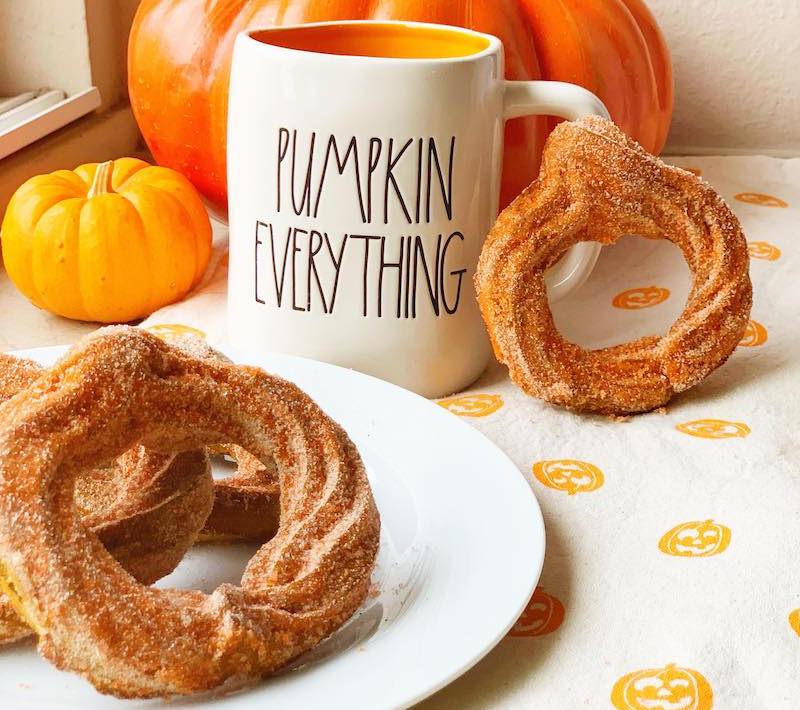 It's that time of the year again, PUMPKIN everything! As cans of pumpkin puree hit the stores, we couldn't decide what dessert to make for this season. Then it hit us, pumpkin spice churros!!!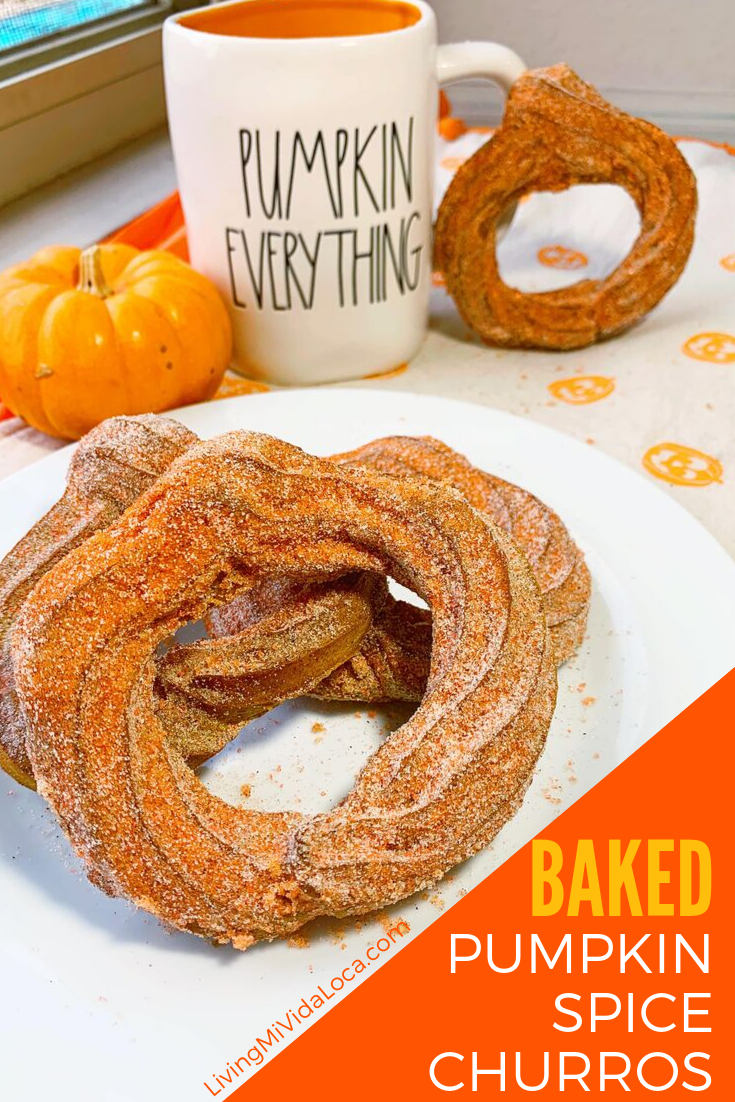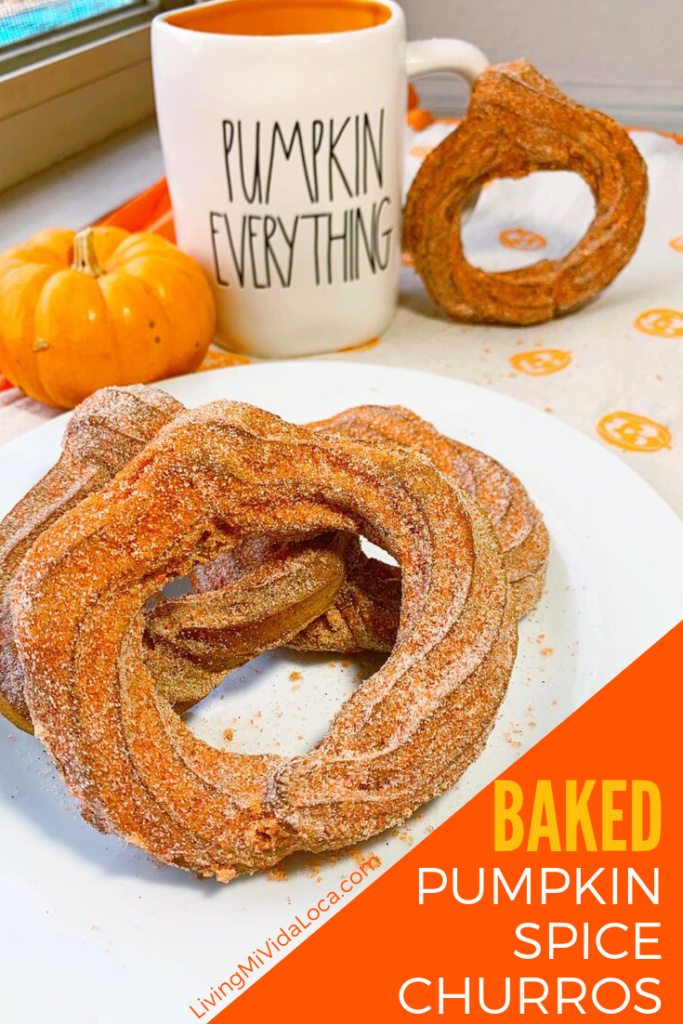 Churros are one of our favorite desserts growing up, and still as an adult. Now that Fall is here we decided to celebrate the season with two of our favorite flavors, pumpkin and churros!
We decided to opt out of frying the churros and instead bake them. Another plus it's that it is less of a mess by baking them.
Baked Pumpkin Spice Churros Recipe
Tools
Measuring cups
Measuring spoons
Parchment paper
Medium Sauce-pot
Rubber Spatula
Electric stand Mixer with paddle attachment
Piping bags
Open star tip
Pumpkin cookie cutter (optional)
Parchment paper
Sheet trays
Ingredients
½ cup water
½ cup canned pumpkin
6 Tbsp unsalted butter (diced into small pieces)
2 Tbsp packed light brown sugar
1/4 tsp salt
1 tsp ground cinnamon, divided
1tsp Ground Nutmeg
1tsp Ground Ginger
1stp Ground Cloves
1 cup all- purpose flour
2 eggs
½ tsp Vanilla Extract
For the Churro Cinnamon Sugar mix:
½ cups granulated sugar
1 tsp cinnamon
2 (1.6ozbag) orange sugar sprinkles packet
2 Tbsp unsalted butter, melted (brush on once churros are baked)
Directions
Preheat oven to 400 degrees
Optional: Grab your pumpkin cookie cutter and trace the pumpkin onto parchment paper. When you're done tracing, turn it over so the dough doesn't touch the lid or ink. Place the parchment paper on the sheet trays.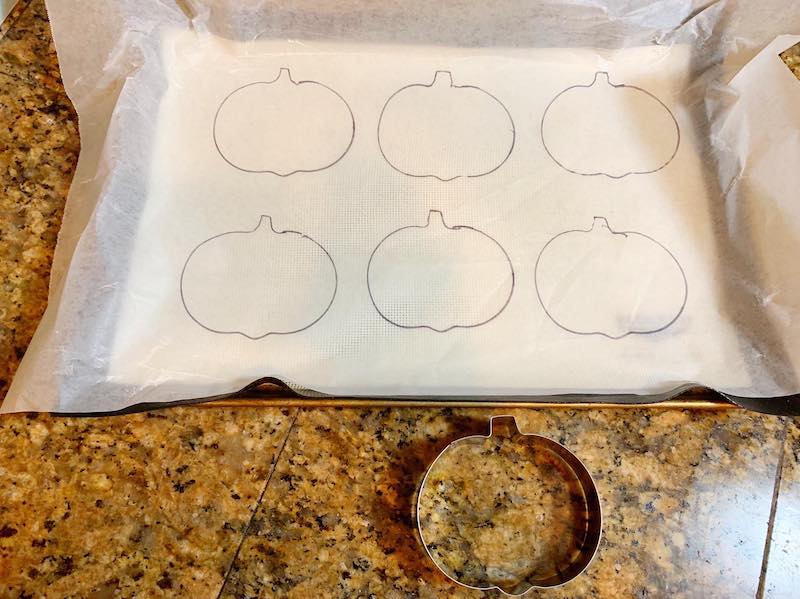 In a medium saucepan, combine the ½ cup of water, ½ cup of pumpkin puree, 6 Tbsp butter (diced into small pieces), 2 Tbsp of light Brown Sugar, ¼ tsp salt, 1 tsp Cinnamon, 1tsp Nutmeg, 1 tsp Ginger, and 1tsp ground cloves. On Medium-high heat, stir frequently until it reaches a full rolling boil.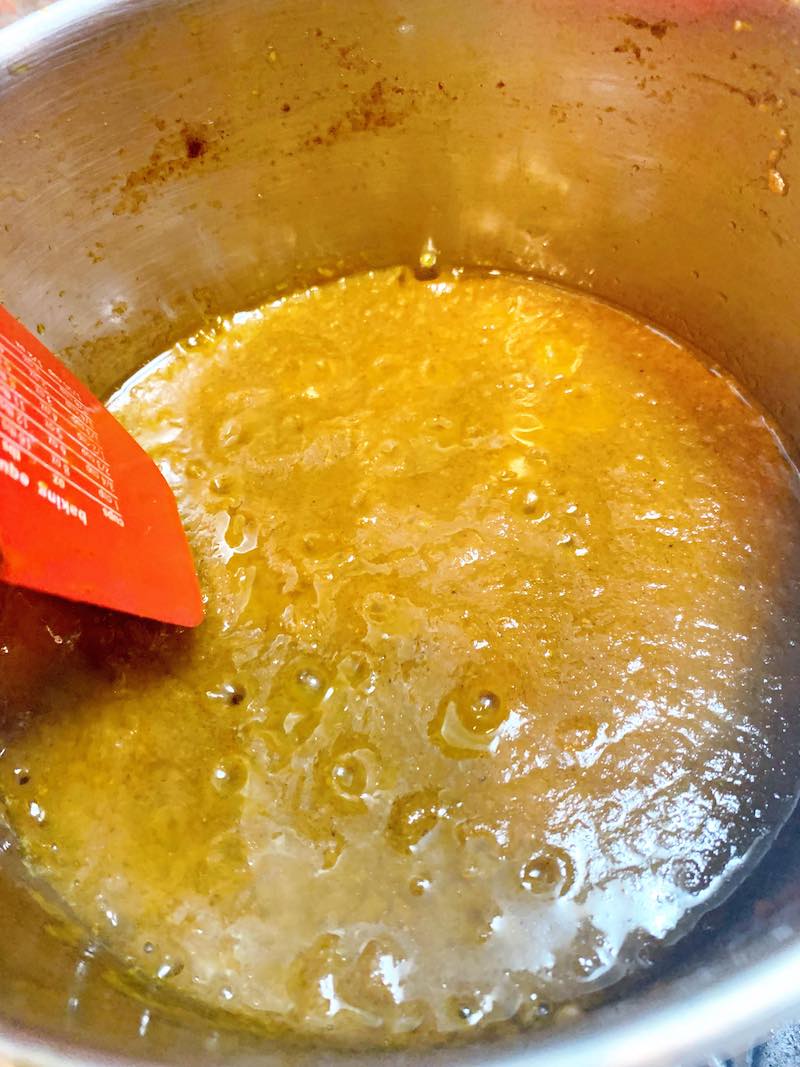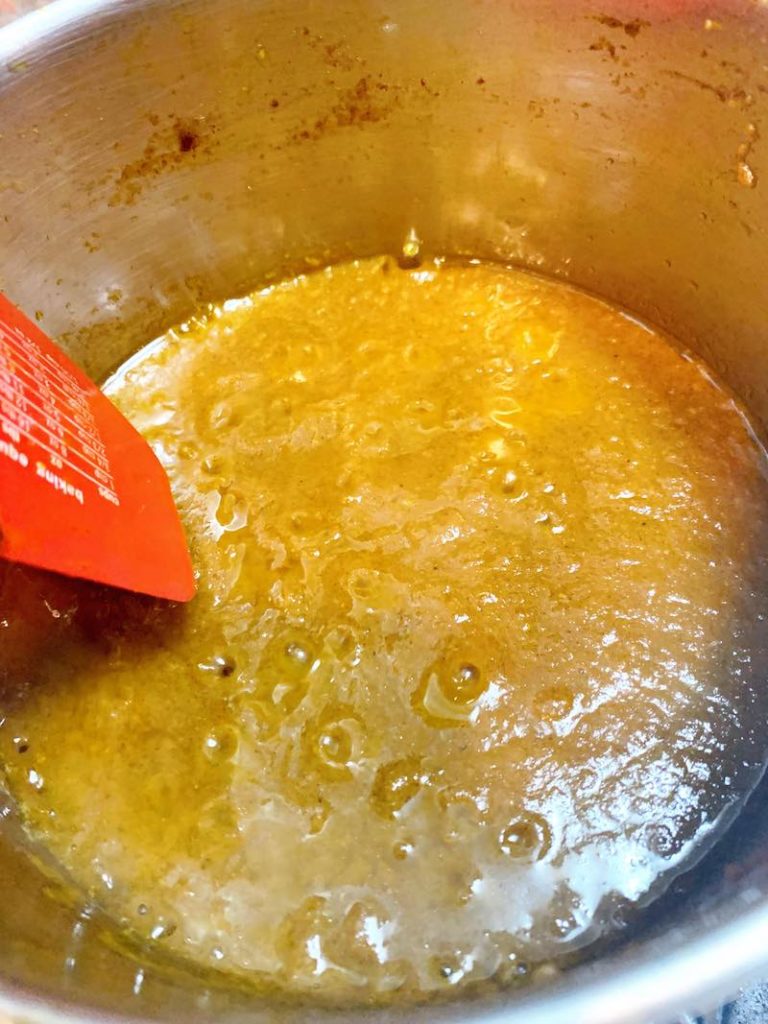 Mix in flour and cook, stirring and turning dough constantly with a rubber spatula. Keep mixing until dough is smooth.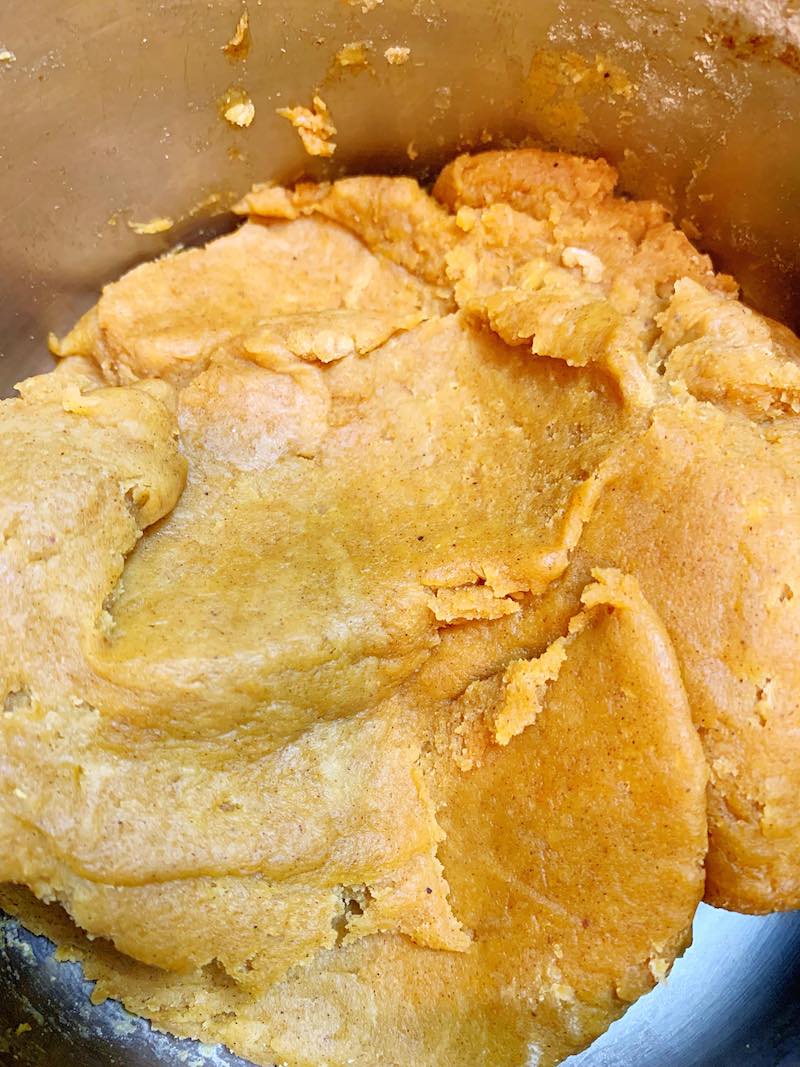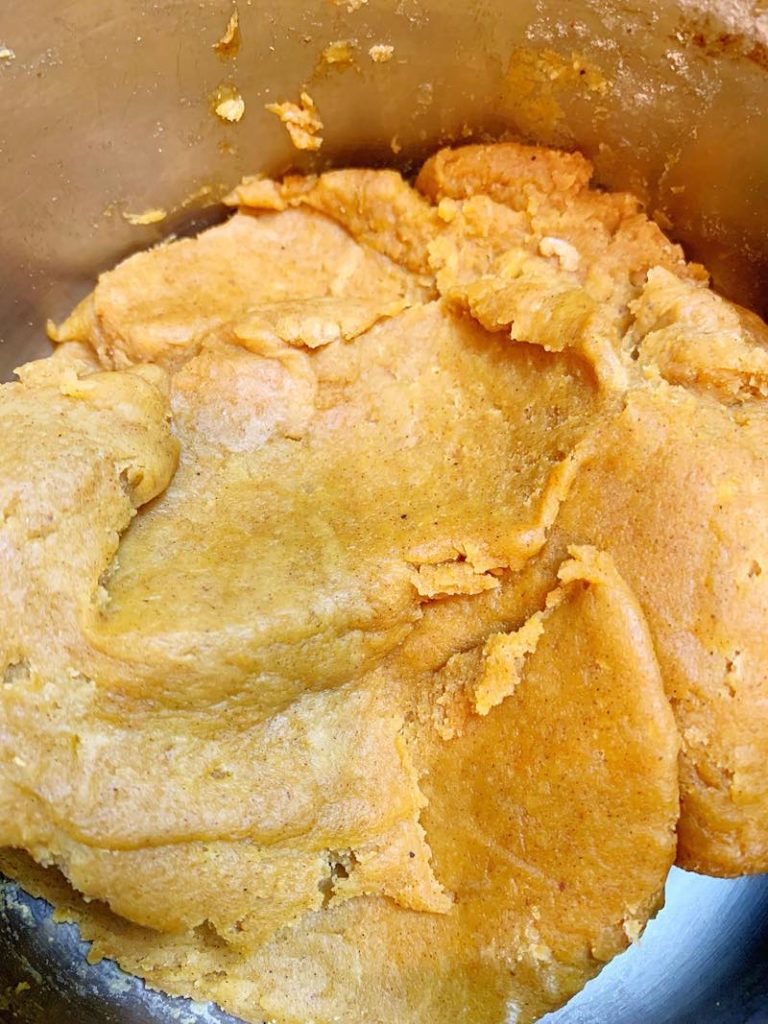 Immediately transfer dough into the bowl of an electric stand mixer fitted with a paddle attachment.
In a mixer on low speed, add in one egg and mix until combined while increasing mixer speed and stopping and scraping sides of bowl. Dough will seem runny and separated, but keep mixing and it will come together. Then add the second egg and ½ tsp of vanilla extract
Get your piping tip and piping bags ready, we use Wilton plastic disposable piping bags.
Fill the piping bags with the dough in small batches. When you are ready, trace the pumpkin outlines with the dough.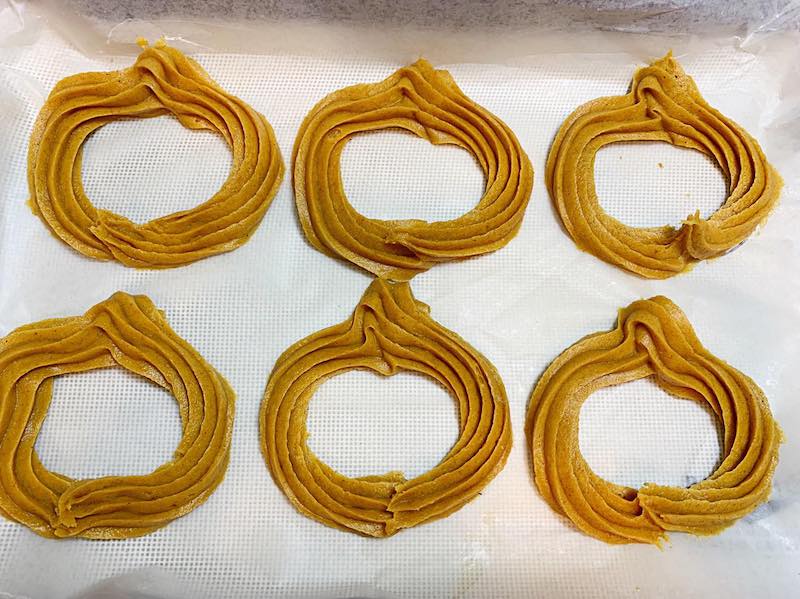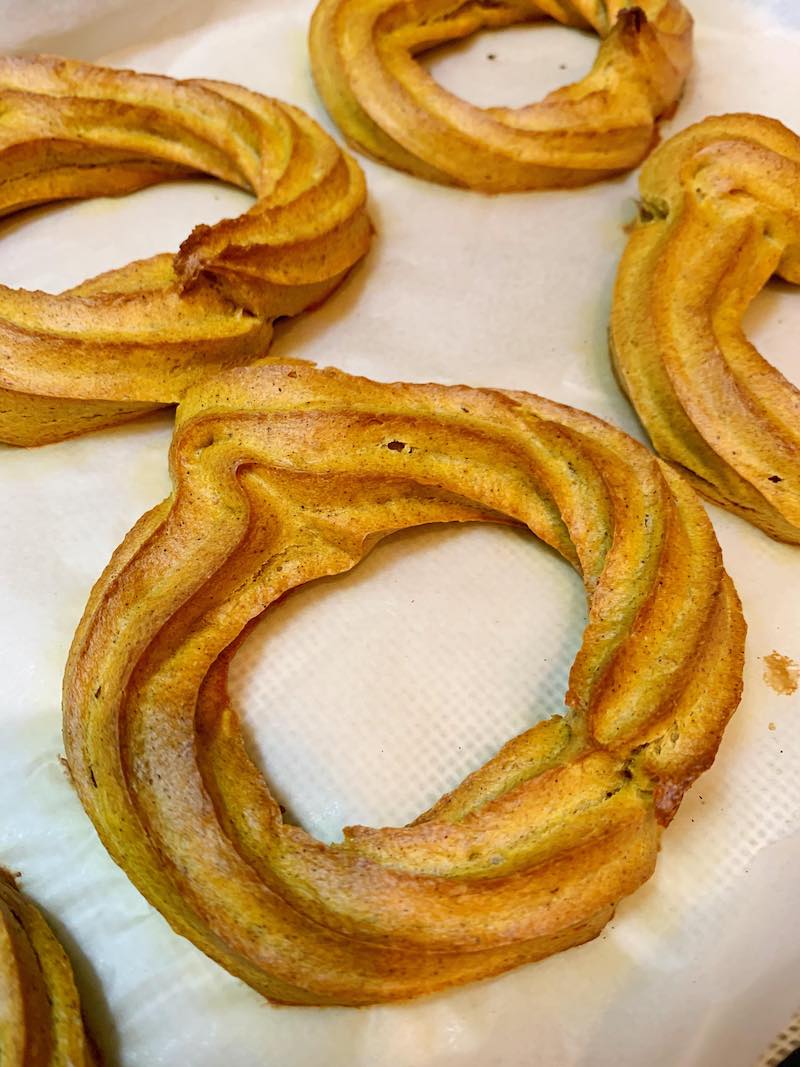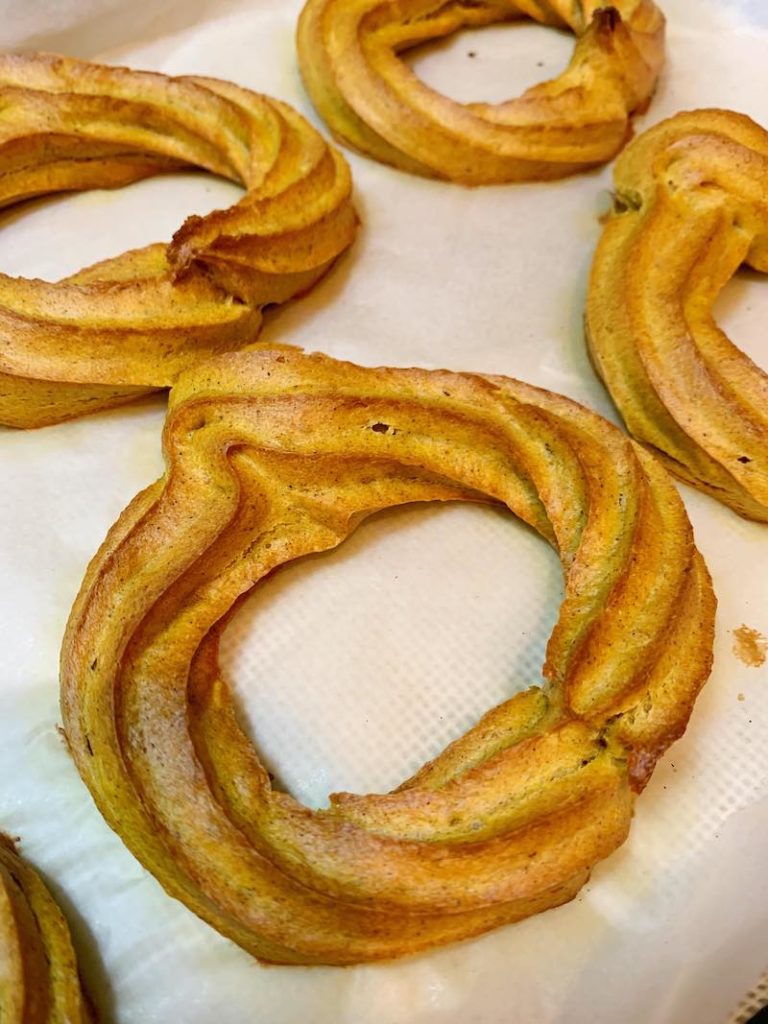 Bake for 25 minutes- 35 minutes, or until golden brown
While that's baking, combine the Churro Cinnamon Mix and whisk in a shallow dish or bowl.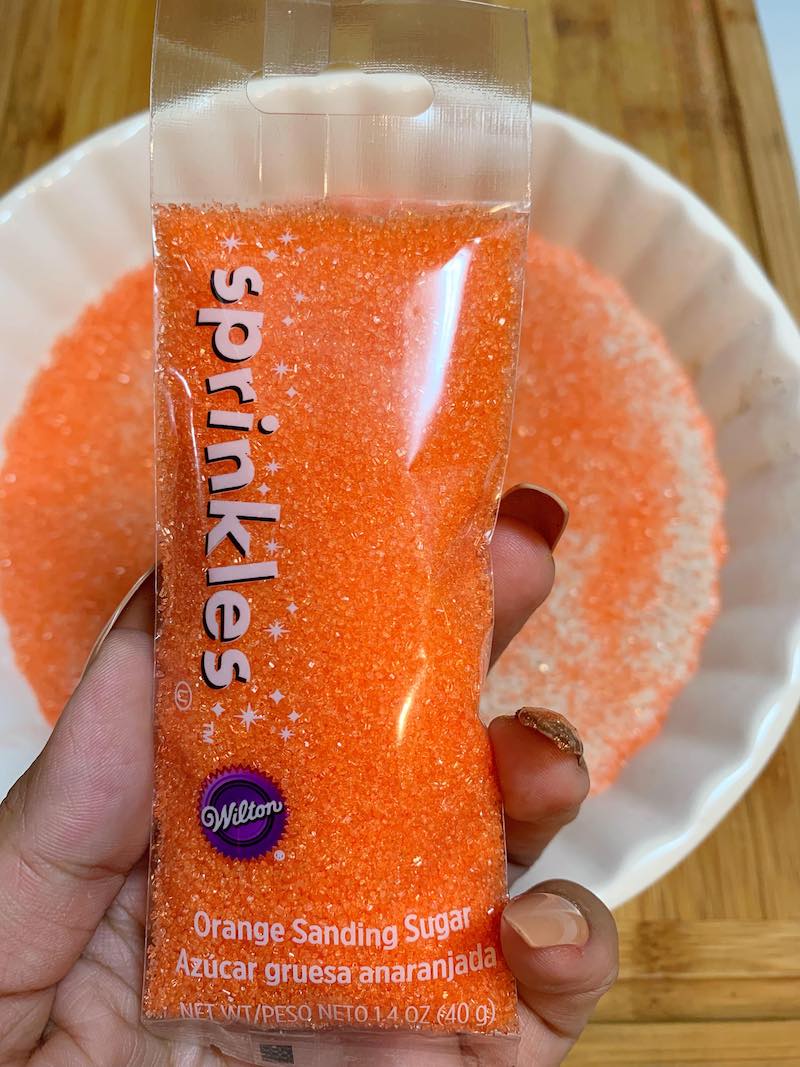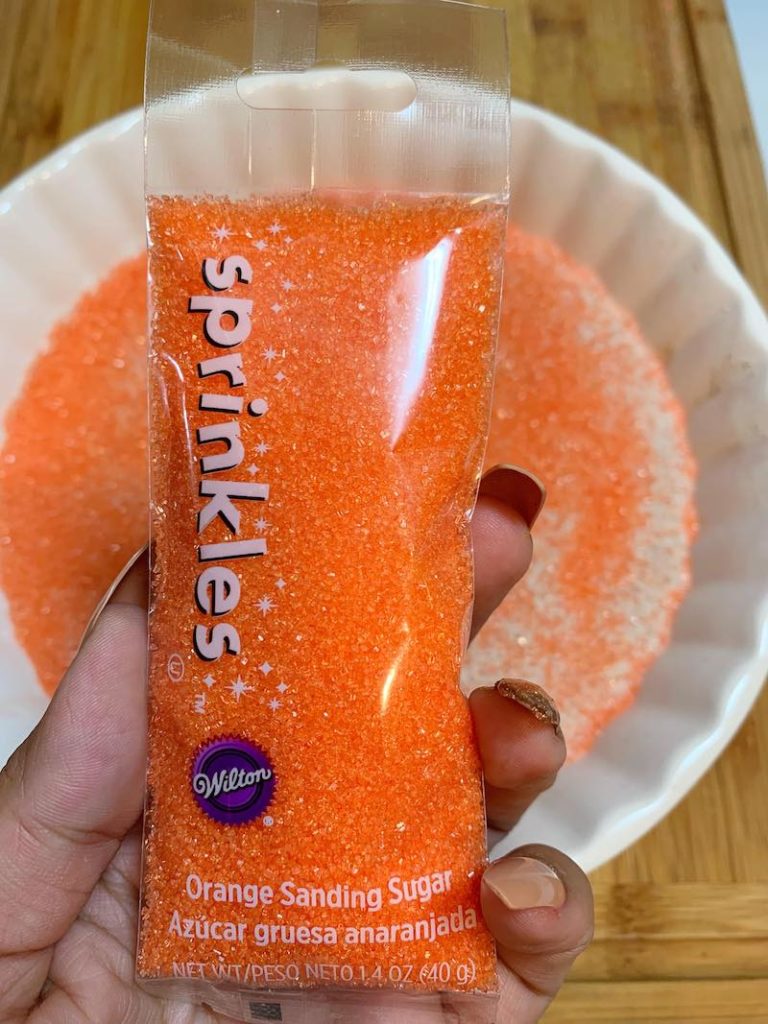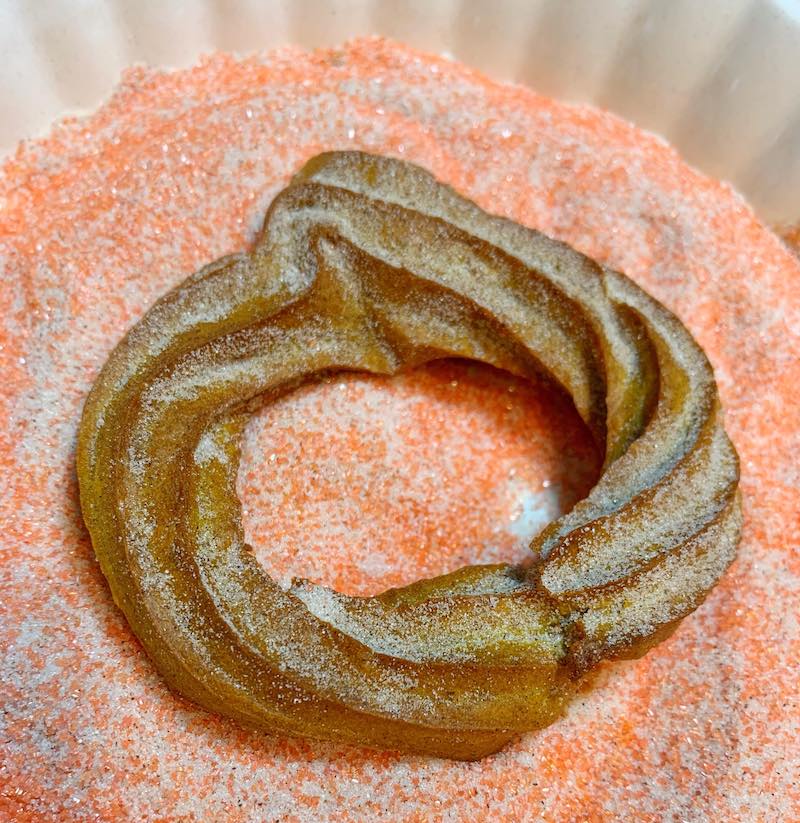 When the churros are done, brush on the melted butter and toss two or three pumpkin churros onto the churro cinnamon mix. ¡Salud!
Enjoy them with some abuelita hot cocoa or champurrado!
Originally published on October 1, 2019. Last Updated on October 2, 2019 by Alma Pedroza