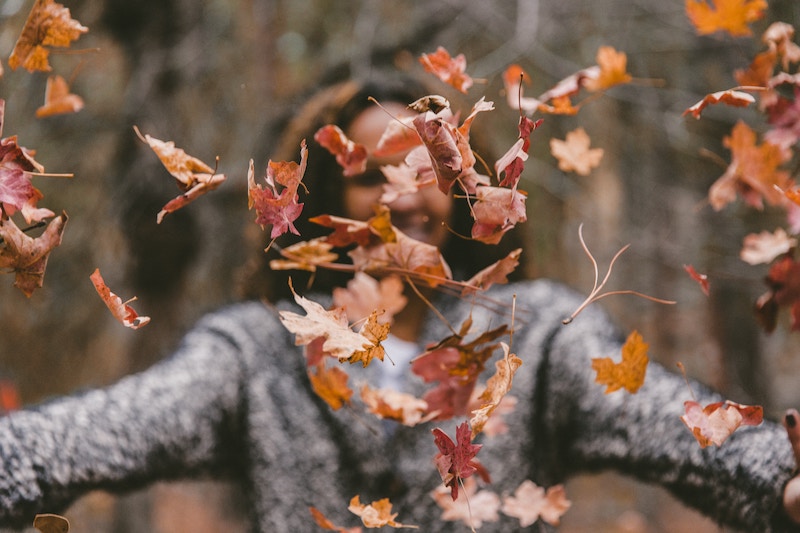 Travel
Thanksgiving Events in Orange County
Thanksgiving is almost here!!! In true Orange County fashion, we have a host of events to enjoy before the big day. These Thanksgiving events in Orange County will put you in the turkey-feasting mood and get you ready for the big holiday season.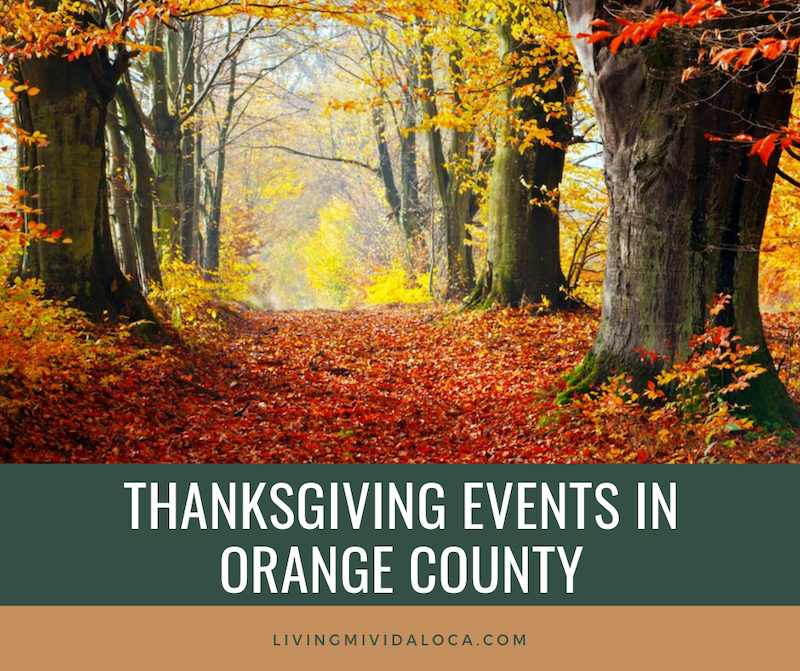 For ease of use, this list is organized by city in alphabetical order. Take a look and let us know if we missed one of your favorite Fall events!
TIP: If you're looking for more Fall fun, check out our list of 75+ Fall things to do in Orange County.
Family-friendly Thanksgiving Events in Orange County
Thanksgiving Events in Anaheim
Anaheim Turkey Trot 5K + Plus Fun Run at Angel Stadium
Angel Stadium, November 28, 2019, 8:00am-11:00am
Run up your appetite with Anaheim Turkey Trot 5K at Angel Stadium.  RFID Chip timed for the avid runner. Its also a a family friendly event that has something for everybody. Run fast, jog, trot, walk, or enjoy a nice stroll on this flat festive course.  Themed it up or come in running attire. This will be a picture perfect way to start celebrating THANKSGIVING DAY!
---
Thanksgiving Events in Costa Mesa
Thanksgiving: Turkey and Trimmings
Sur la Table, November 3, 2019
When it comes to Thanksgiving, we dream of the classic menu of turkey with all the trimmings. In this class, we will cover the ins and outs of brining and roasting poultry to ensure you get the juiciest turkey you've ever had. Whip up fluffy mashed potatoes and complement them with our tried & true wild mushroom gravy. To wrap up the meal, we will prepare a pumpkin mousse topped with Bourbon whipped cream – sure to be a group favorite.
Take & Bake: Salted Caramel Apple Pie; Emile Henry Pie Dish
Sur La Table, November 24, 2019
Here's something to be thankful for—fresh-baked pie with no messy kitchen to clean! In this class, we will teach you how to make a flaky pie crust filled with apples and salted caramel. You will learn the surprisingly simple technique for weaving an impressive lattice top. And for the perfect a la mode finish, we'll show you how to make homemade cinnamon ice cream. You'll leave with a ready-to-bake pie that's sure to amaze everyone. Best of all? Your pie will be in an Emile Henry pie dish, exclusive to Sur La Table
Take & Bake: Ultimate Bourbon Pumpkin Pie
Sur La Table November 25, 2019
Enjoy a fresh-baked pie for your Thanksgiving feast—and don't worry about doing the dishes! In this class, we will teach you how to make a flaky pie crust and dress up pumpkin filling with cardamom and a splash of Bourbon. For an extra dollop of deliciousness, you will learn how to make spiced whipped cream. To not waste scraps, we will roll out our dough, use festive cookie cutters and decorate the pieces to then be baked and used on your pie. At the end of class, you'll take home a ready-to-bake pie
---
Thanksgiving Events in Dana Point
Daina Point Harbor November 28th
This year's Turkey Trot is shaping up to be bigger and better than previous races. The Dana Point Turkey Trot is the premier trot in Southern California and is the perfect place to bring your family to run the race before your stuff your face. The Dana Point Turkey Trot is a USA Track & Field (USATF) sanctioned and certified event. Tour the beautiful beach, majestic cliffs and coves of Dana Point. Enjoy pounding surf, rugged cliffs, and cool ocean breezes as you sail through the Dana Point Marina, Doheny State Park and pass the Historic Tallship Pilgrim moored in Dana Point Harbor. From beginners to elite runners, this event is for everyone!
---
Thanksgiving Events in Huntington Beach 
Thanksgiving Day Dinner "All You Can Eat"
Old World Huntington Beach November 28 @ 12:15 pm – 4:00 pm
Thanksgiving Day Dinner, BUFFET MENU:Turkey, Ham and All the Trimmings. Pumpkin Pie for Dessert! Holiday Brunches are a tradition at the Old World family restaurant. Our Thanksgiving Day All You Can Eat Dinner is one of the most popular Thanksgivng Day Dinners in Orange County. Enjoy all the traditional Thanksgiving Day dinner delights as well as some special treats our German restaurant and bakery have been known for.
---
Thanksgiving Events in Irvine
Assisteens Thanksgiving Craft day
Irvine University Park Library, November 11:30am-2:30pm
Creating crafts for Thanksgiving! FREE
Pretend City, November 27, 2019, 10am-4pm
Wednesday, November 27: Thanksgiving Celebration!   Let's give thanks! Today we are reflecting and expressing everything we are thankful for! Waddle on over to join in on the festive holiday activities and learn the meaning of giving thanks!
Irvine Valley College November 28, 2019
Run fast, jog, trot, walk, or enjoy a nice stroll on this flat scenic course. A scrumptious SLICE OF PIE awaits you at the finish. Along with So Cal's best custom cast finisher medal. This year, get a spinning Turkey. Guaranteed to be a picture perfect way to start celebrating THANKSGIVING DAY! Kick off your holiday with friends and family at the OC/ Irvine Turkey Trot! Run up an appetite and savor your slice of pie at the finish! This flat, friendly course is walker friendly and stroller ready!
Pretend City November 29, 2019, 10am-4pm
Friday, November 29: Family Friday Take a break from the Black Friday madness and unwind with us at Pretend City! Today is Family Friday at the museum and we are inviting everyone to enjoy some holiday activities and games!
---
Thanksgiving Events in La Habra
Candy Turkeys Children's Event
La Habra Branch Library, November 26, 2019 4:30pm
Join us as we create delicious Candy Turkeys using cookies, candy corn, and frosting. All children are welcomed.Registration not required for this event.
---
Thanksgiving Events in Ladera Ranch
Ladera Ranch Library November 4, 2019, 3pm
Give thanks in a unique way by helping us make a Thanksgiving Tree. Help us construct the tree and add the leaves that say what we are thankful for!
---
Thanksgiving Events in Mission Viejo 
Mission Viejo November 28, 2019
oin us for Rancho Mission Viejo's 3rd Annual Turkey Trot on The Ranch! The race features a 5K and 1K Little Gobbler's run in the majestic topography of Rancho Mission Viejo. Gobble up the beauty along the scenic trail and pathway through The Reserve at Rancho Mission Viejo that connects the villages of Sendero and Esencia and finish the course with a feathered friend "photo op"! Proceeds from the race will benefit The Reserve at Rancho Mission Viejo whose mission is to connect Orange County residents to nature through school programs, on-site education and recreation.
---
Thanksgiving Events in Seal Beach
Kid's crafts: Painted Leaf Mobile
Seal Beach Mary Wilson Library November 2, 2019, 10am- 4pm
Self-directed crafts for all ages. Paint leaves and create a hanging mobile to decorate your room.
---
Thanksgiving Events in Tustin
6th Annual Turkey Trot OC 5K Run and Walk
Tustin November 28, 2019 8am-1pm
Orange County Rescue Mission is hosting its 6th Annual Turkey Trot OC 5k Run/Walk Presented by Naked Zebra on Thanksgiving morning, Thursday, November 28, 2019.
Enjoy a flat and fast USA Track & Field Certified 5K that starts and ends at Village of Hope. Run through the Orange County Sheriff's Department where you can pay your respects to the "Peace Officers' Memorial". Pass along the Tustin Marine Base with up-close views of the hangars. This is a great course for setting a new personal record, supporting a special cause, or simply spending some time outdoors with family and friends on Thanksgiving morning!
---
Thanksgiving Events in Yorba Linda
Yorba Linda Womens Club, November 2-3, 2019
Our FREE Fall Craft Fair takes place November 2 & 3, 2019 at the Yorba Linda Community Center. We have a wide variety of vendors selling the perfect gifts, holiday decor and food items. Stay the day, have lunch in our Club Cafe and enjoy the entertainment on our patio. Opportunity Basket Tickets will also be available for purchase in the lobby.
Plymouth Rock N' Run Turkey Trot 2019
Yorba Linda Regional Park November 28 7am-10am
Plymouth Rock & Run, hosted annually at Yorba Regional Park in Anaheim Hills on Thanksgiving morning, is North Orange County's premier 5K/10K/10 mile turkey trot.
---
Don't forget to bookmark this page of Thanksgiving events in Orange County as we'll be updating as more events come in. And check out our Southern California events calendar for events throughout the year!