There aren't too many kid movies out there are that are truly kid movies. By that I mean there is nothing sinister, no violence, nothing scary, dark, etc. The Oogieloves in The Big Balloon Adventure is truly a kid movie.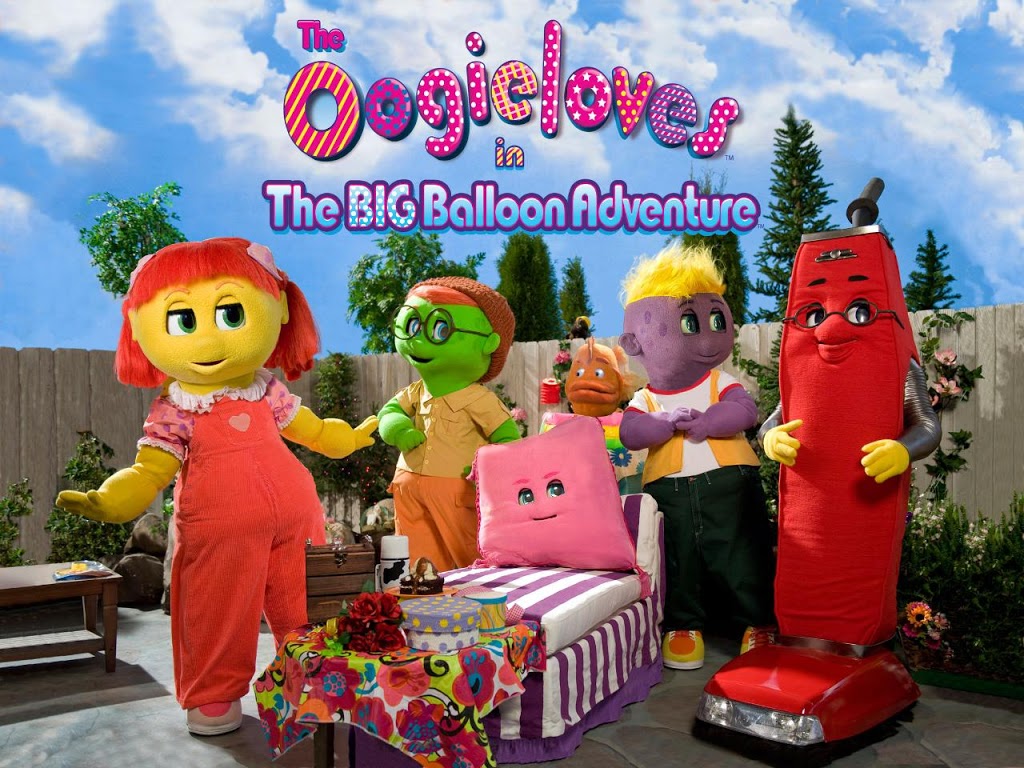 In theaters Oogust 29th

About The Oogieloves in The Big Balloon Adventure
The Oogieloves in The Big Balloon Adventure is a simple story of a loving friendship, a surprise birthday party and a BIG adventure…It's a beautiful day in Lovelyloveville. It's Schluufy's birthday and the Oogieloves (Goobie, Zoozie, and Toofie) along with their friends J. Edgar, Windy Window and Ruffy, are organizing a party (Ssshh! It's a secret). Everything is going along just perfectly until J.Edgar trips and loses the last five magical balloons in all of Lovelyloveville – OH NO!!! 
The Oogieloves immediately take action and set out to find the magical balloons in time to save their friend's party. Along the way they meet some very interesting characters indeed, including Dotty Rounder (Cloris Leachman); Bobby Wobbly (Carey Elwes); Milky Marvin(Chazz Palminteri), Rosalie Rosebud (Toni Braxton) and Lola and Lero Sombero (Christopher Lloyd and Jaime Pressly). Can these new friends help them recover the magical balloons and get back to the cottage in time to celebrate Schluufy's surprise birthday?
The Oogieloves Event Recap
We had the opportunity to see The Oogieloves in The Big Balloon Adventure earlier last month during an event they hosted in Los Angeles. I took my mom, my kids and my nieces. We had a total of four kids ages 6 and under and 3 out of the 4 really, really liked the movie.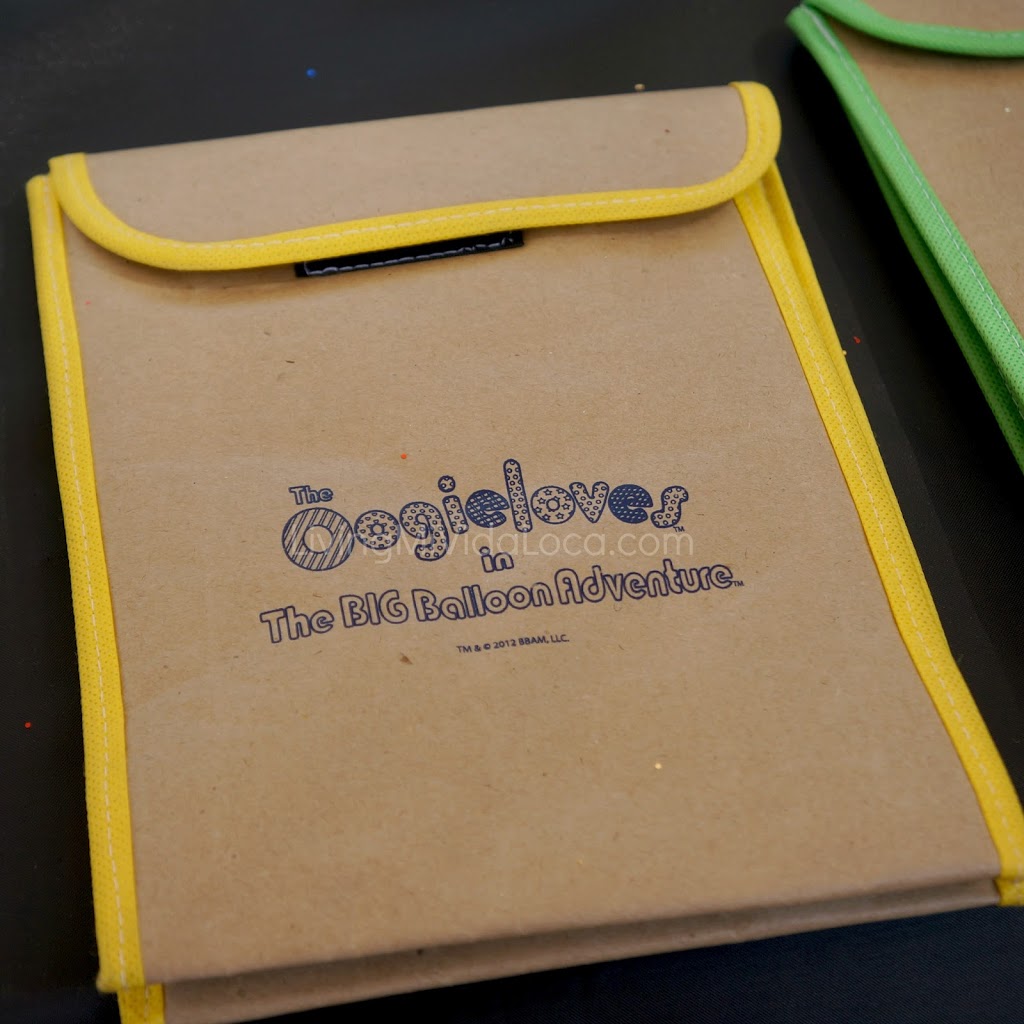 We started off with a breakfast (totally delish) and then I left my mom and the kids behind to decorate a lunchbag while I walked into the theater to sit down with none other than Kenn Viselman – creator and producer of The Oogieloves in the Big Balloon Adventure.
About Kenn Viselman
Kenn Viselman founded The itsy bitsy Entertainment Company (TibECo) in 1995 after being recognized as the mastermind behind the marketing success of Thomas the Tank Engine. He was the driving force behind the rebirth of such children's classics "Eloise" and "Noddy." Under Viselman's leadership, TibECo became one of the world's most successful and admired children's entertainment companies. Viselman was a producing partner behind the phenomenon known as "Teletubbies," one of the most successful children's brands in history.

In addition to producing "Teletubbies" in association with Ragdoll for the Western Hemisphere, Viselman's efforts include the top-selling soft toys, puzzles, games, books, videos, clothing and ancillary products. Viselman helped to conceive and oversee all of the company's PR and advertising campaigns for each of its award-winning products. 
Kenn Viselman was full of stats, facts and everything in between. He shared with us his mission to do something different than other kid movies have done. He made an interactive movie for kids! So perfect for kids that can't sit still in their seats, parents who want to get out of the house and tire their kids so they'll nap on the way home, and families who could use a little bit more activity during their day. He made The Oogieloves in The Big Balloon Adventure with the intention of making it GGG Rated meaning there is no violence, no foul language (including "stupid"), nothing like that. There is no tragedy scene where a character's mom dies within the first few minutes of the movie. All you have is a pure movie, with no mean intentions. Just a way for the kids to find a solution to their problems.
This is the purest of any movie that I have seen. It's cutesy, fun, energetic and the I hope that Kenn's GGG Rated movement catches on because I would love to be able to go into a theater for a kid's movie and know that they are going to be able to watch it comfortably without having to worry about the characters saying the word "stupid" or "idiot" (which I DO NOT like), have the characters fight with each other, have someone die, etc. It's nice to just sit down and watch a movie then feel good afterwards. Kenn has made The Oogieloves the first of its kind and I can't wait to see how other parents respond to it too.
LMVL Insider Info
Kenn shared with us that this movie is one of three Oogieloves movies in the works. Coming up are: THE OOGIELOVES IN THE BIG FAMILY ADVENTURE (2013) and THE OOGIELOVES IN THE BIG HOLIDAY ADVENTURE (2014). Oh, and also, don't expect to see any Oogieloves toys in stores anytime soon. Kenn has said that he has no interest in making Oogieloves toys. Which to me is kind of a bummer because I know my kids like that extended movie experience we get when we head to the store to get a toy relating to the movie. He did say though, that sleepwear will be available Fall 2013. There will also be an Oogieloves series in 2015. The currently Oogieloves in the Big Balloon Adventure also has a soundtrack available on iTunes ($9.90).
Connect with The Oogieloves here:
Facebook: FB.com/The-Oogieloves-in-the-BIG-Balloon-Adventure
Twitter: @TheOogieloves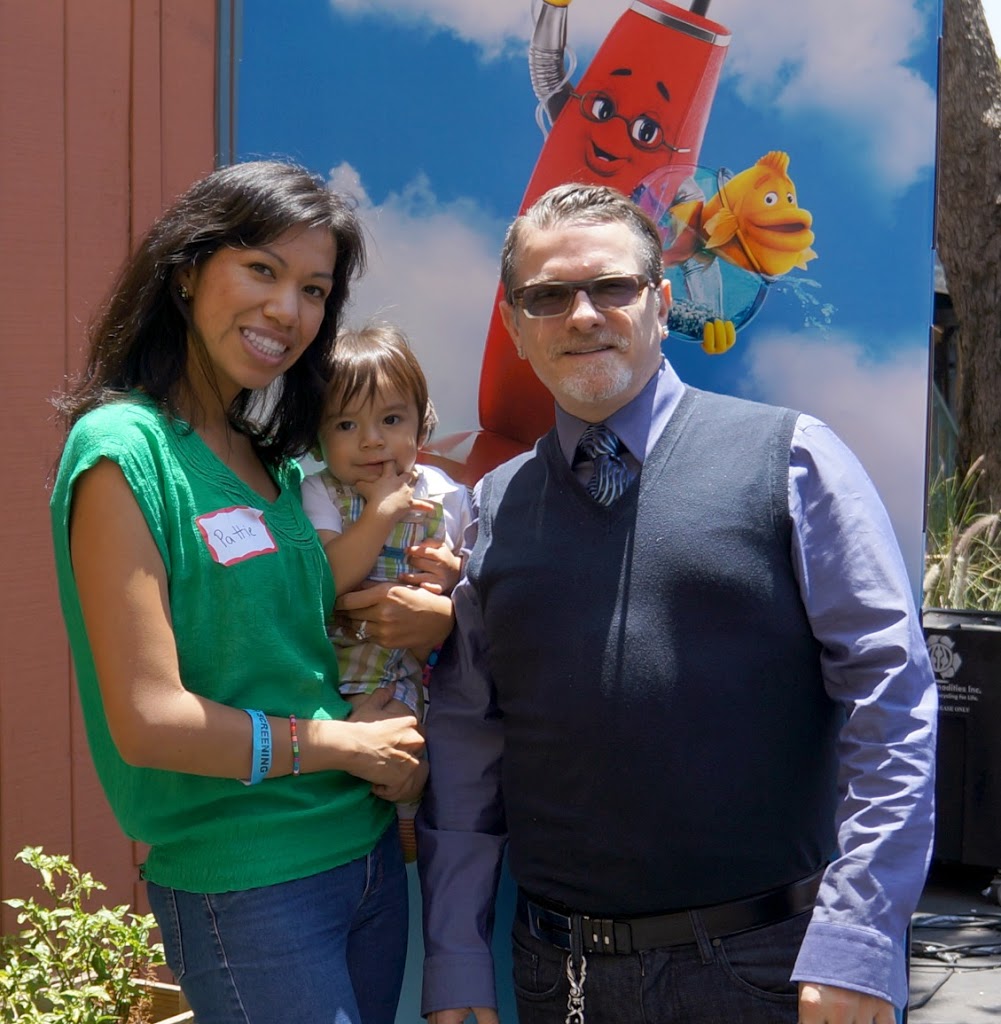 With Kenn Viselman
This is not a sponsored post. I was invited to see The Oogieloves in the Big Balloon Adventure as a member of the press. All thoughts and opinions remain my own.
Originally published on August 23, 2012. Last Updated on January 2, 2019 by Pattie Cordova