We had such an amazing time at Avengers Campus yesterday. We were invited as media by Disney, in order for us to bring our best tips to you on how to plan your Avengers Campus visit! Use these tips for visiting Avengers Campus at Disney California Adventure to make it as seamless as possible for your entire group.
Tips for planning visit to Avengers Campus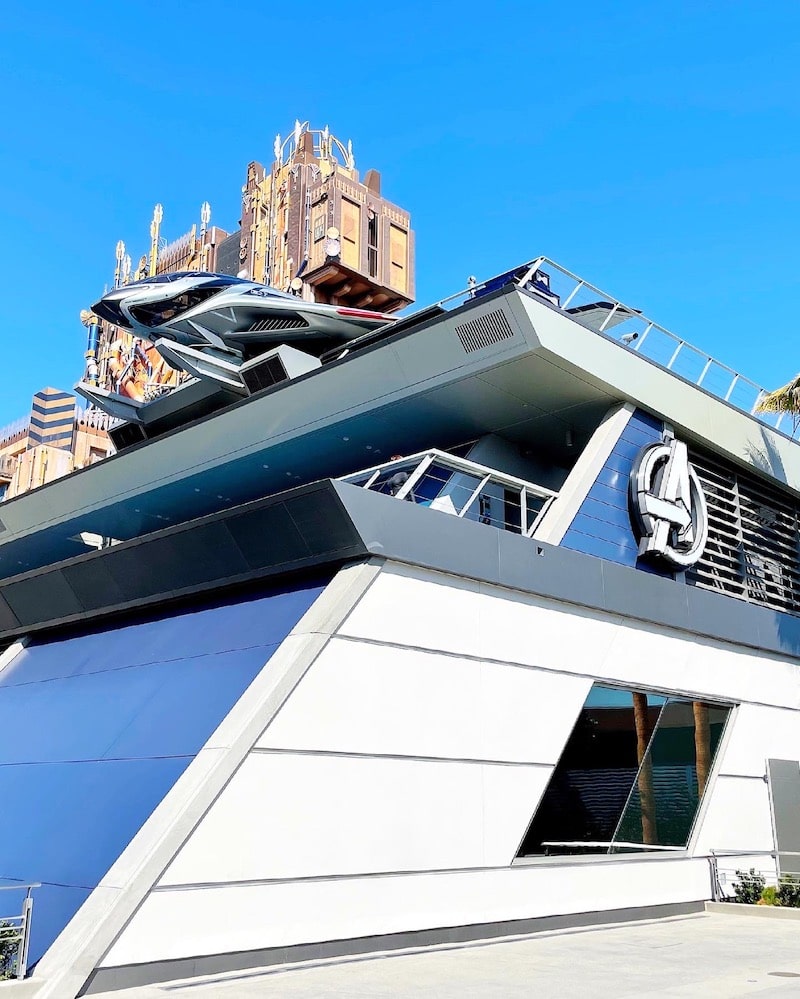 Where is Avengers Campus located?
Avengers Campus is located inside Disney California Adventure.
Their main entrance is located right next to the Worldwide Engineering Brigade (also known as WEB), just past Carthay Circle Restaurant and across from Golden Vine Winery. 
There's also an ice cream/cold drinks cart that you can take advantage of nearby, if you're looking to cool down.
Theme Park Reservations and Tickets
Guests will need BOTH a Disneyland Resort reservation and a valid ticket for Disney California Adventure park for the same date.
Theme park reservations are limited due to capacity limitations and will be subject to availability. You'll also want to download the Disney app and ensure that both these items are assigned to your account.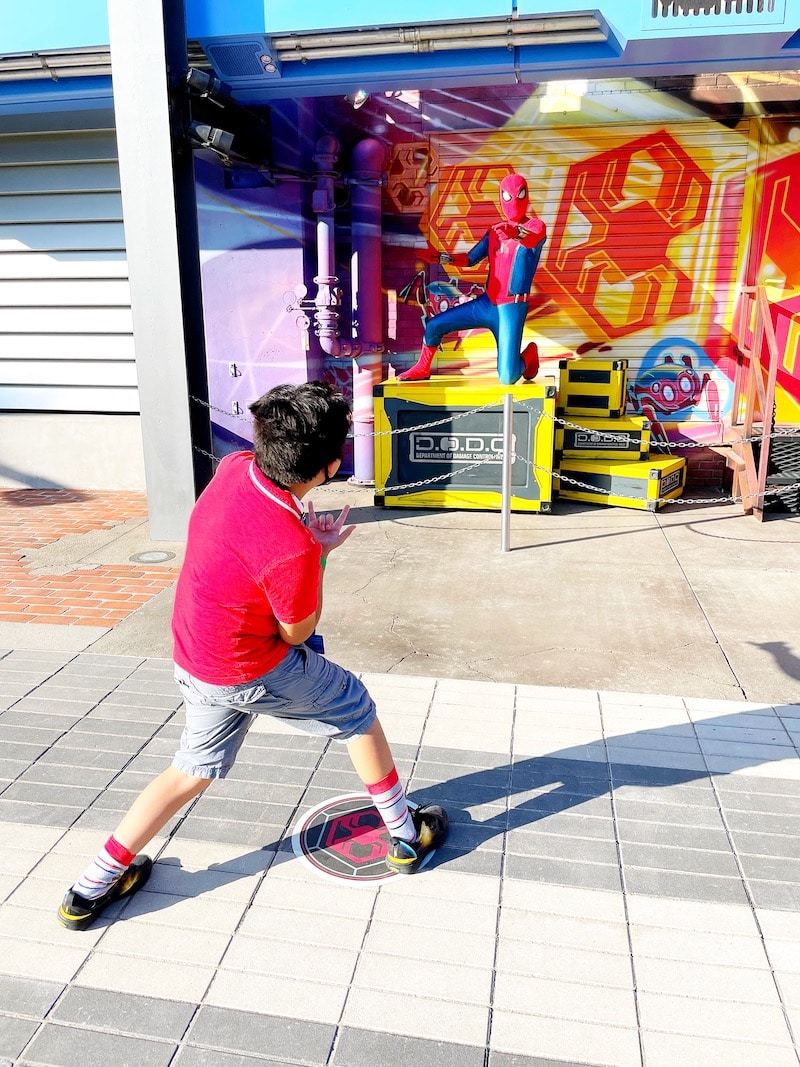 Getting into Avengers Campus
Guests can gain access into Avengers Campus by either using the standby queue, or the virtual queue option for WEB SLINGERS: A Spider-Man Adventure.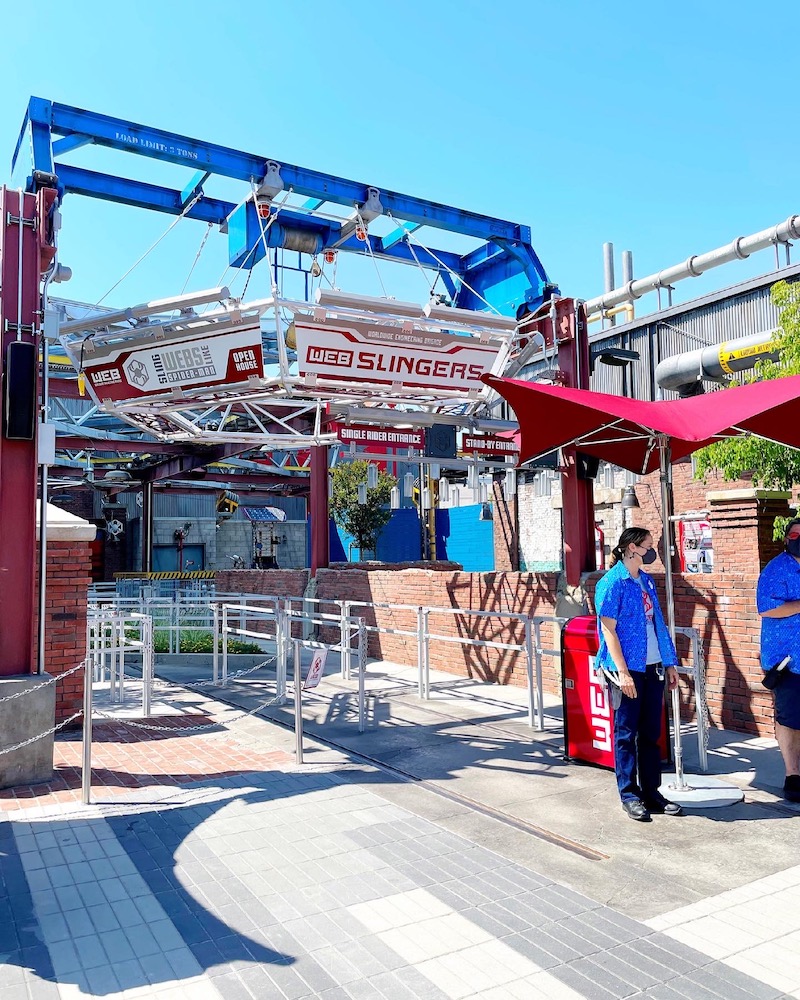 Make note that there is NO STANDBY LINE for this ride. Once you're off the ride, you'll be able to walk around Avengers Campus.
If you miss the 7:00am virtual queue line, you will have another chance at 12:00pm. Guests CANNOT have both a Star Wars: Rise of the Resistance boarding group and a WEB SLINGERS: A Spider-Man Adventure boarding group.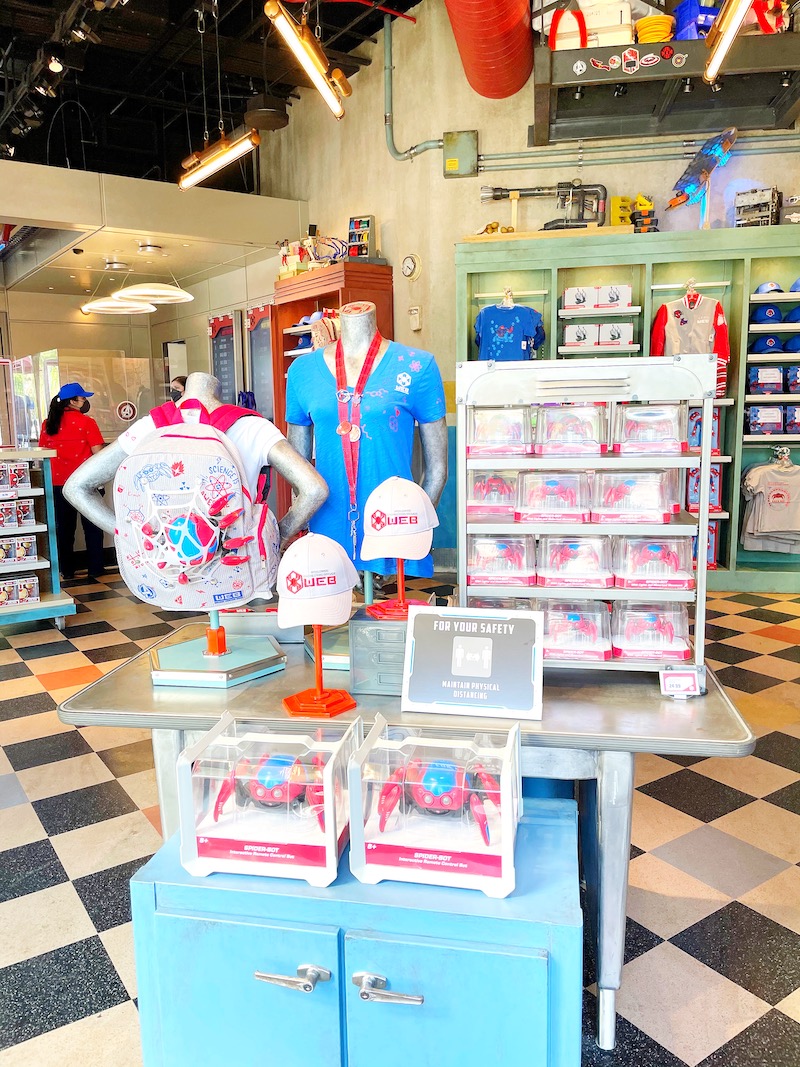 Originally published on June 4, 2021. Last Updated on October 25, 2022 by Pattie Cordova