When we can take a break from our busy schedules, the Hubster and I love taking our chiclets to explore and learn about history. The familia and I visited Mission San Juan Capistrano and we were excited to spend the day learning about its history, religion and culture. This was our first time visiting Mission San Juan Capistrano with kids, but it sure won't be the last.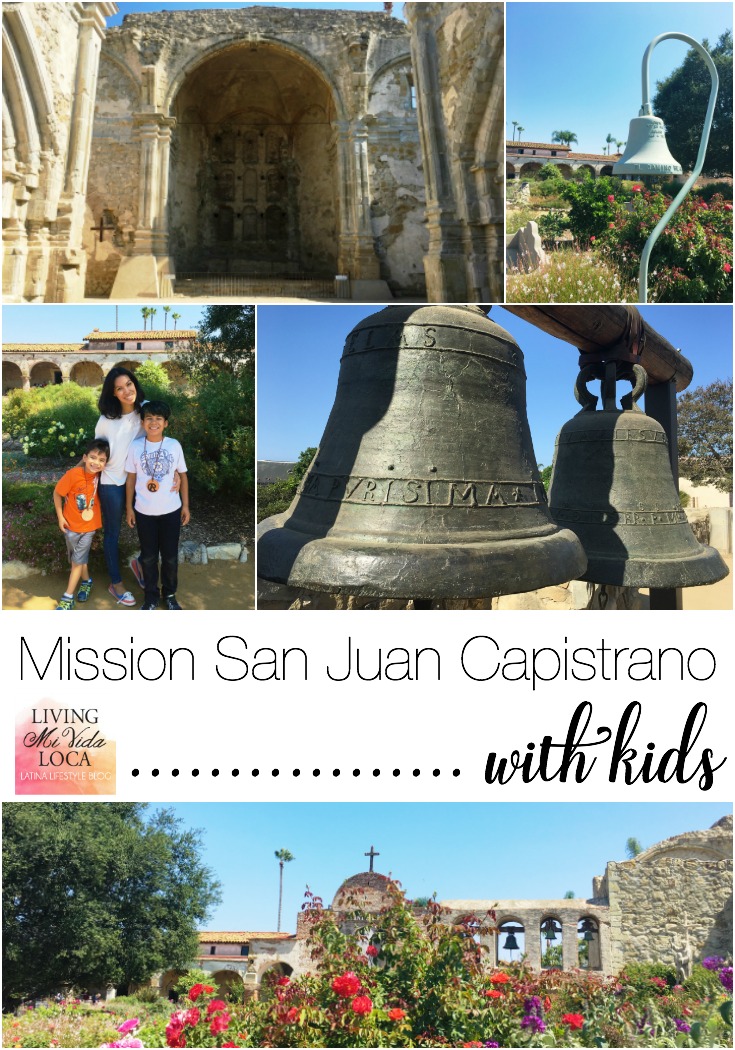 Nestled in the city of San Juan Capistrano, the Spanish architecture of Mission San Juan Capistrano is apparent throughout the city. As soon as you exit the freeway, you will immediately see the resemblance and influence the Mission has in many of the homes and strip malls. There is plenty of free public parking available surrounding the Mission, which I loved and found very convenient. Most visible lots are at the intersection of Ortega Highway and El Camino Real, both are on the north and south side of Ortega Highway and El Camino Real.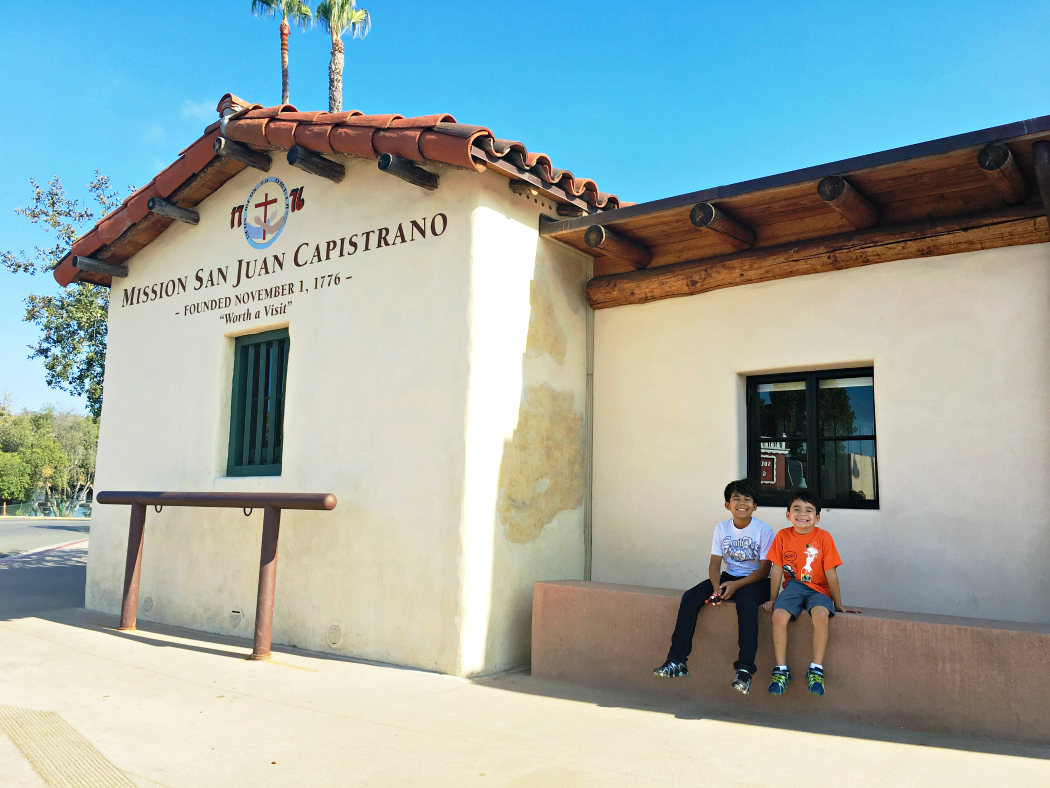 Mission San Juan Capistrano was founded as the seventh of nine missions established by Saint Junipero Serra on November 1, 1776. It is one of 21 California missions to be built. Like the other missions in California, Mission San Juan Capistrano was established to spread the Catholic faith. We've been to approximately four other Missions in California and we've made it a goal of ours to visit all of them.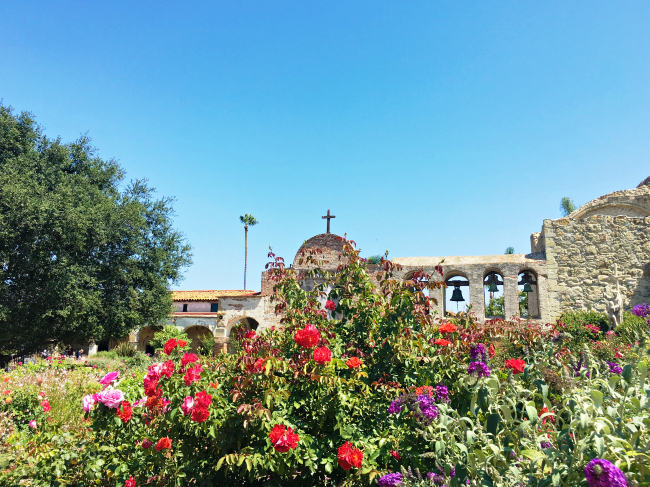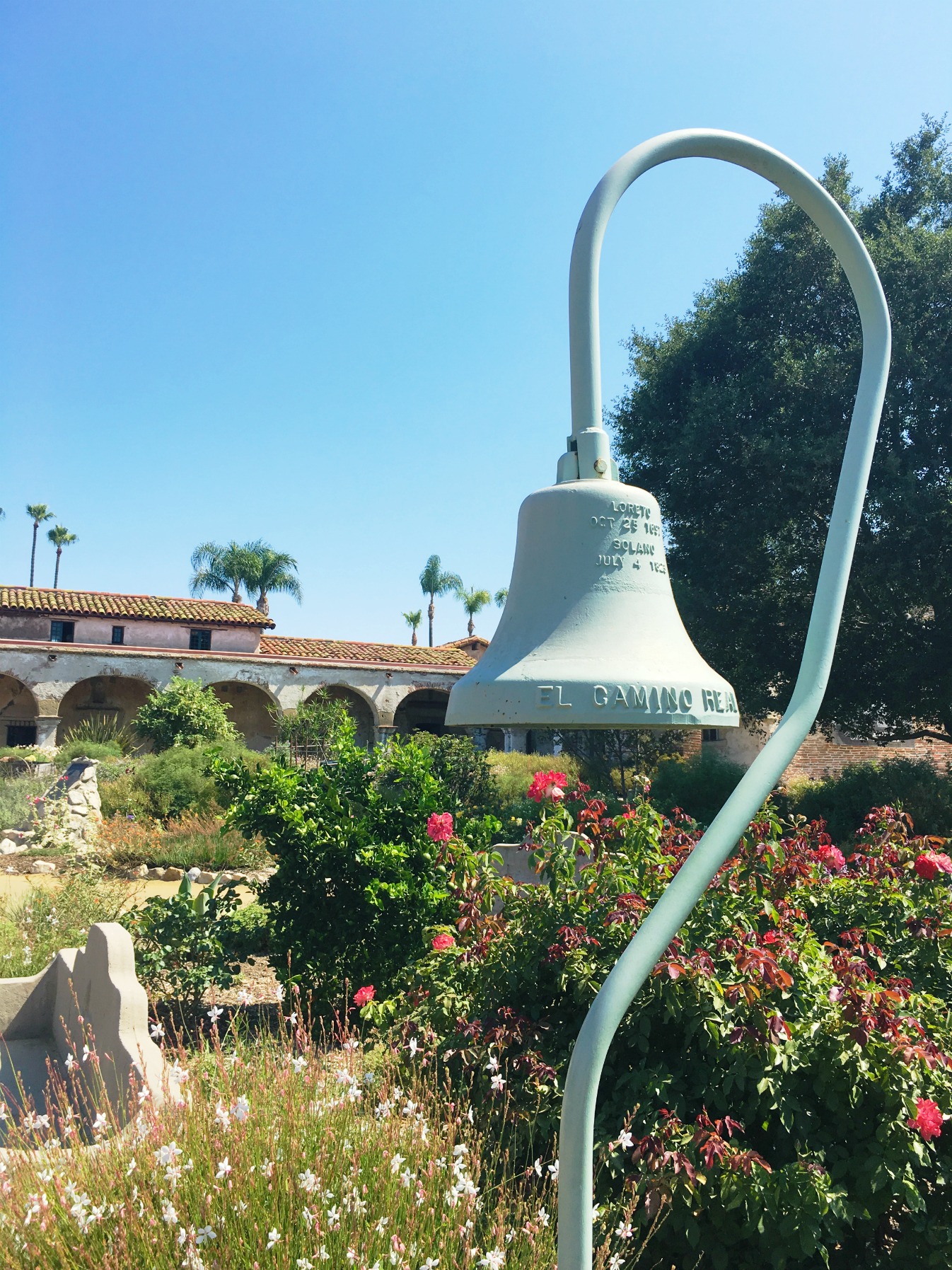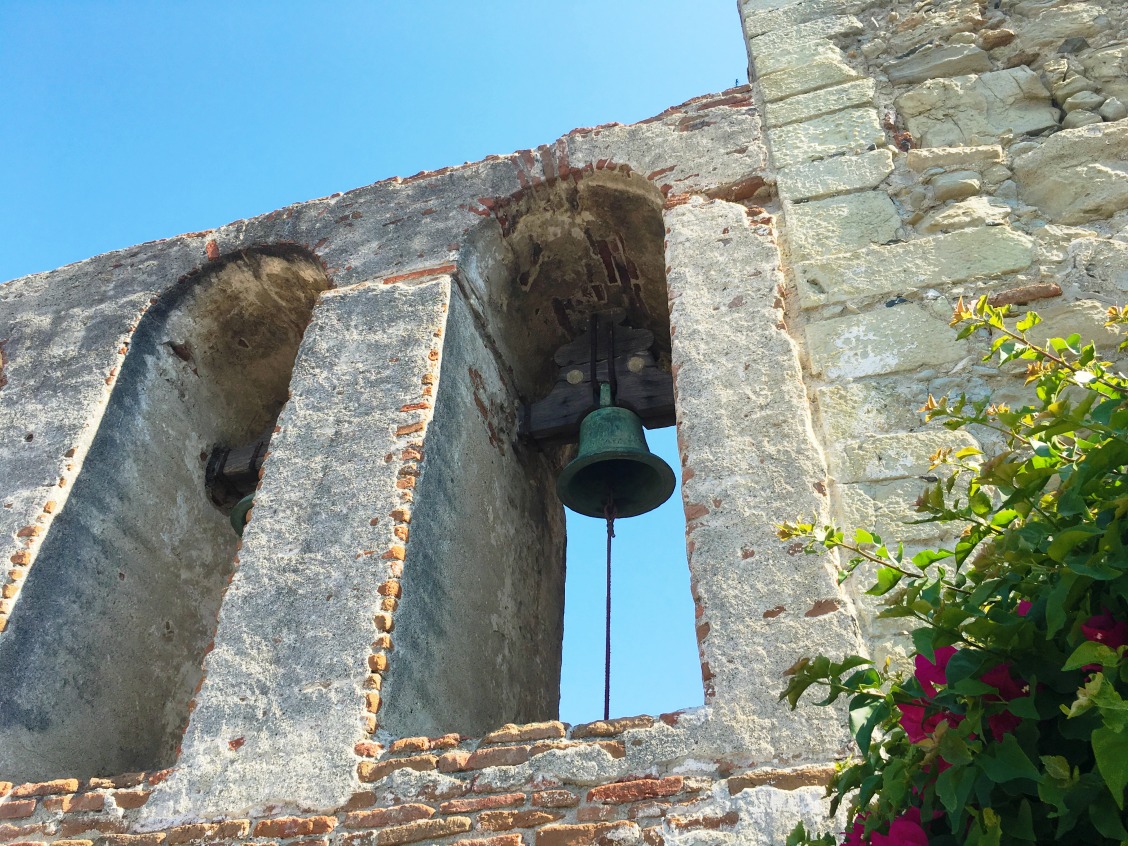 Before we visited Mission San Juan Capistrano I shared with the chiclets that Serra Chapel is the only chapel in California still standing where Saint Serra celebrated Mass. To date, it is the most historically significant church visited by millions. Although, we weren't able to take mass during our visit, we look forward to returning and attending one of their services. For the mass schedule at the Basilica, the San Juan Capistrano Parish's main house of worship, please see service information here, Serra Chapel services are also noted.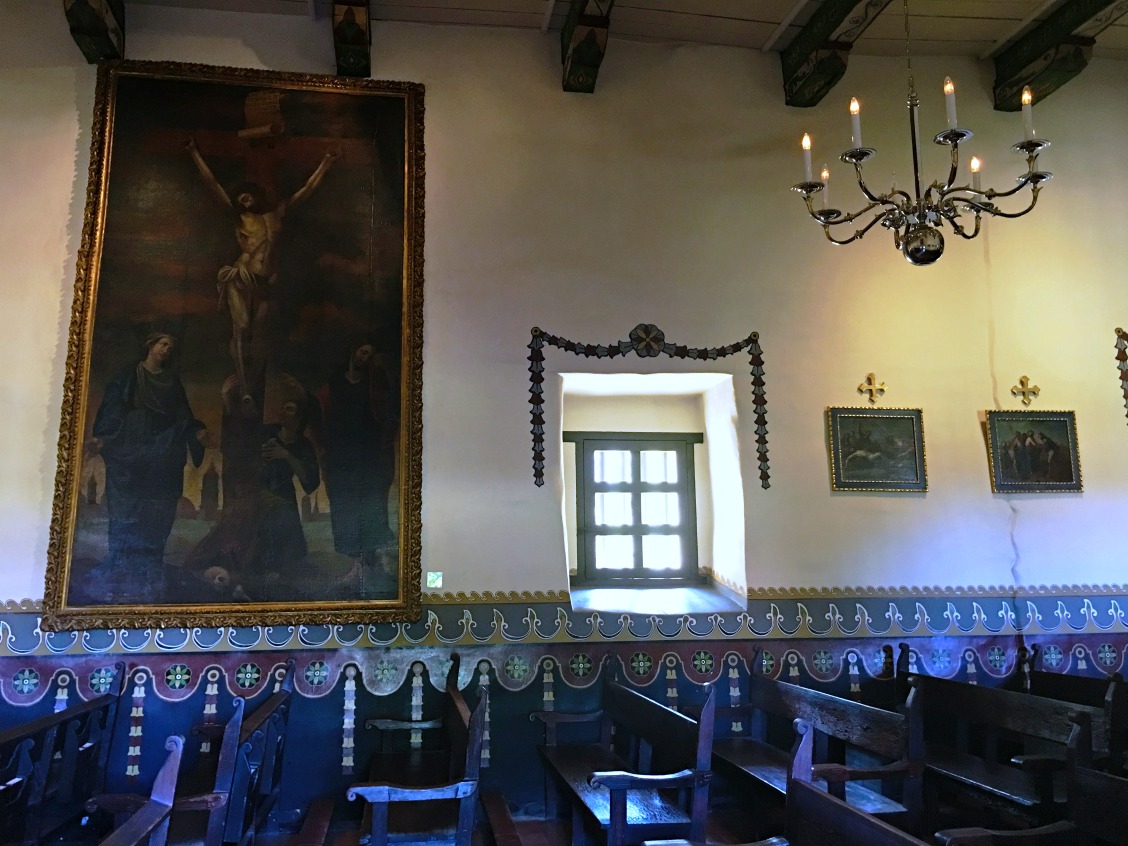 We decided to teach these niños about history by taking them to the Mission where they can learn everything on a hands-on basis. We took the children's audio tour and learned so much! The tour also comes with a free map where notable buildings are marked along with numbers corresponding to the location. It was like a big scavenger hunt. And because the audio tour is meant for kids, the story that the tour follows is very easy to follow and built out like an adventure.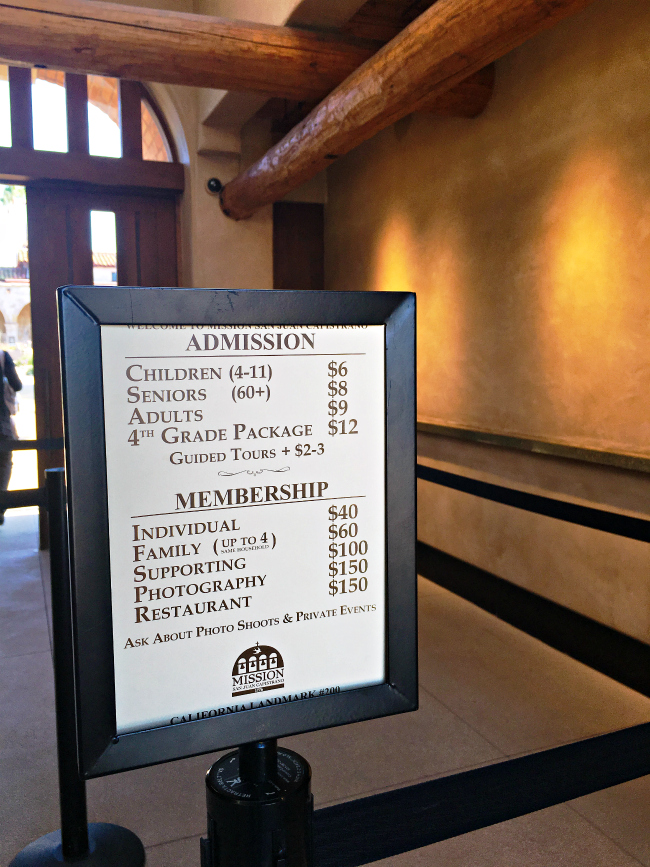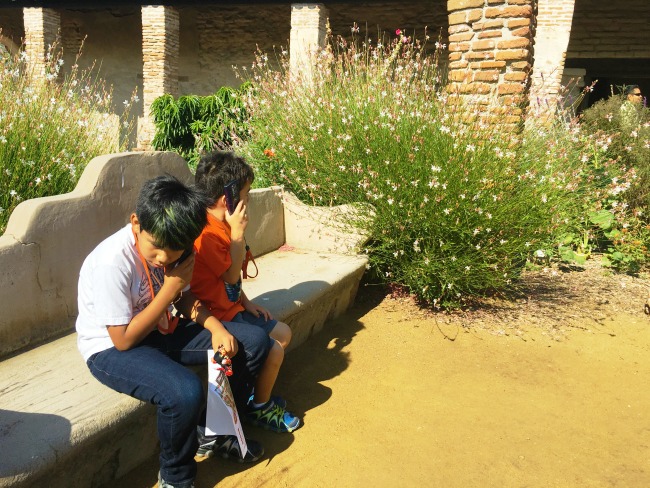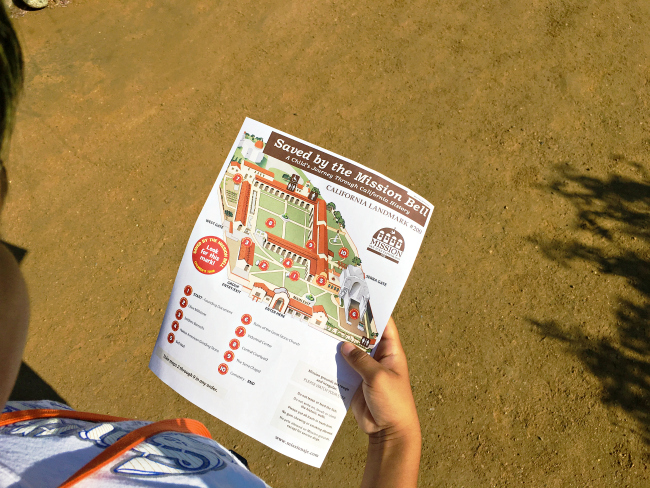 Visiting Mission San Juan Capistrano with kids
Below is a list of 10 hands-on activities and fun things to do for the kids at the Mission. We took a few hours doing most of these activities so it's completely doable as a day trip. My suggestion – if you have your heart set on any of these particular events, check their website for calendar listings as some of these activities (like the curiosity carts) are not available on a daily basis.
Take the children's audio tour
Visit the Mission Clubhouse
Count butterflies and visit the koi fountain
See where the Padres and soldiers lived
Learn how Acjachemen Indians make baskets
Visit the demonstration gardens and experience the curiosity carts
Pan for gold, make Adobe bricks or craft your own arrowhead necklace
Sign up for summer camps including Ceramics Camp and Adventure Sleepover
Get a scout badge
Learn how to make adobe houses and straw dolls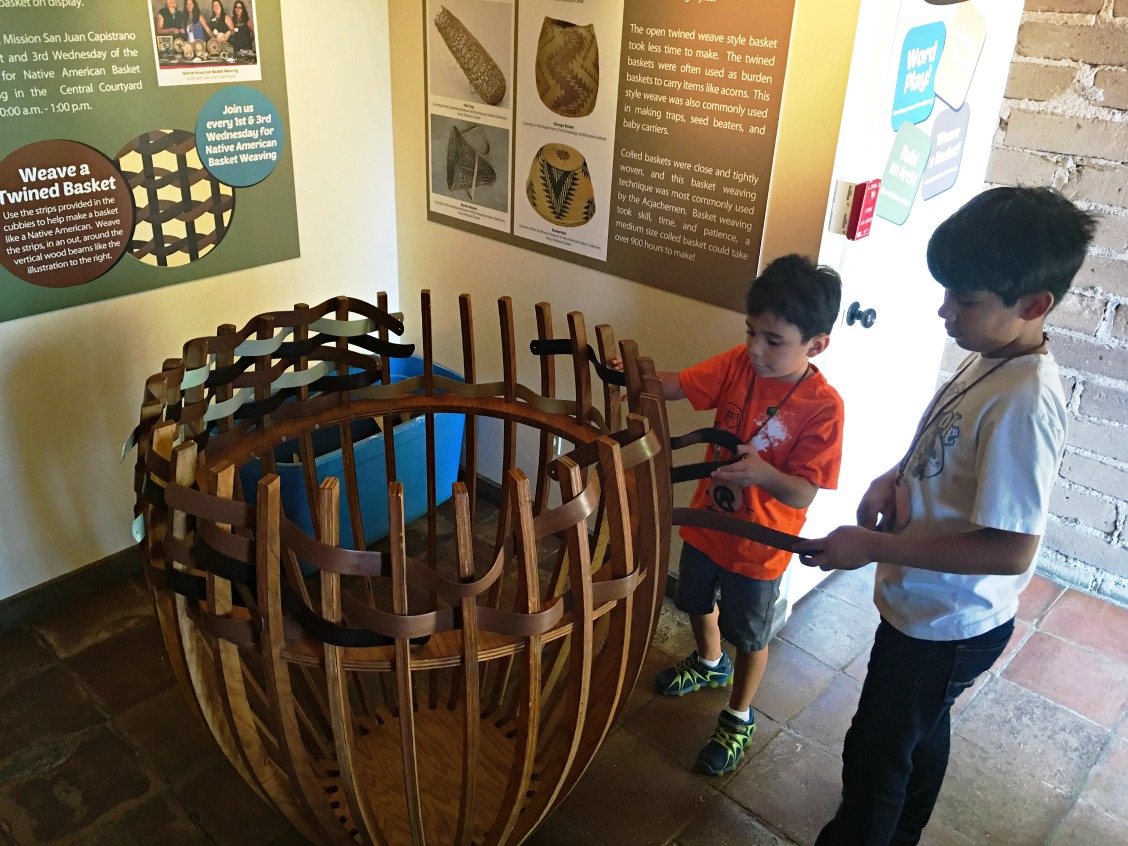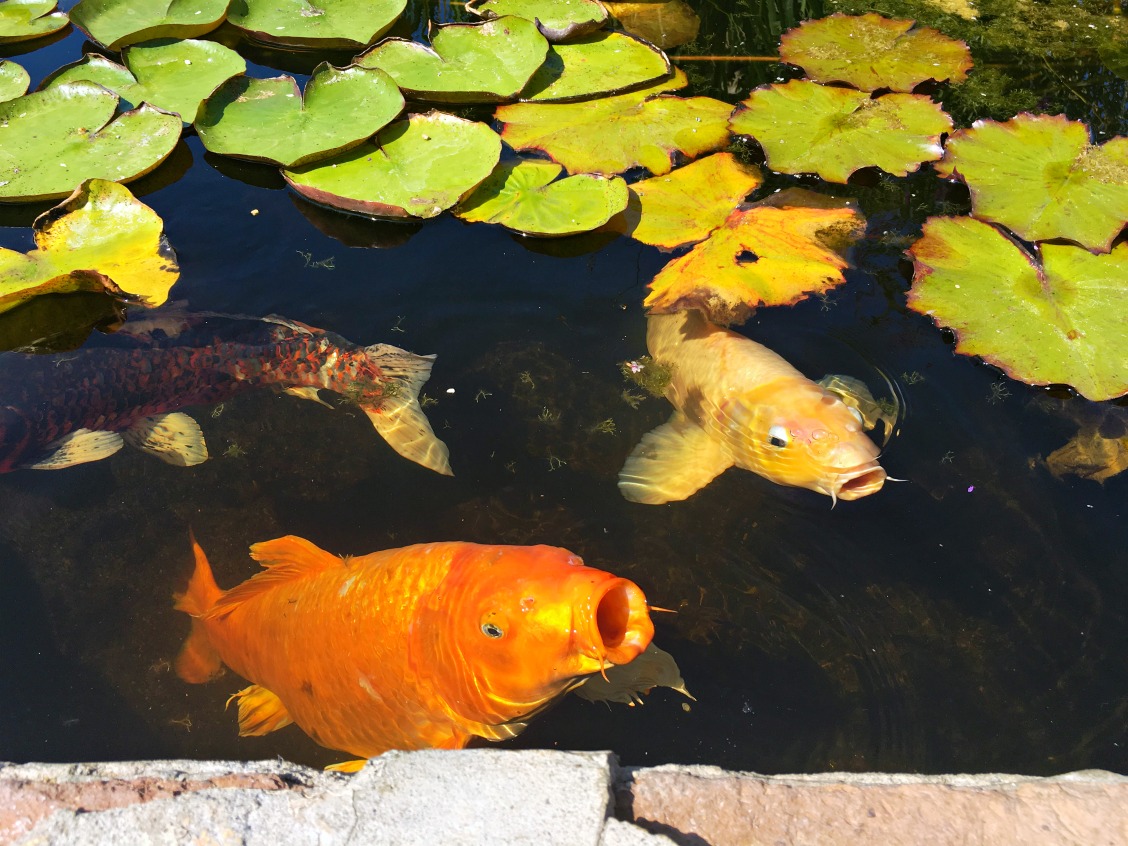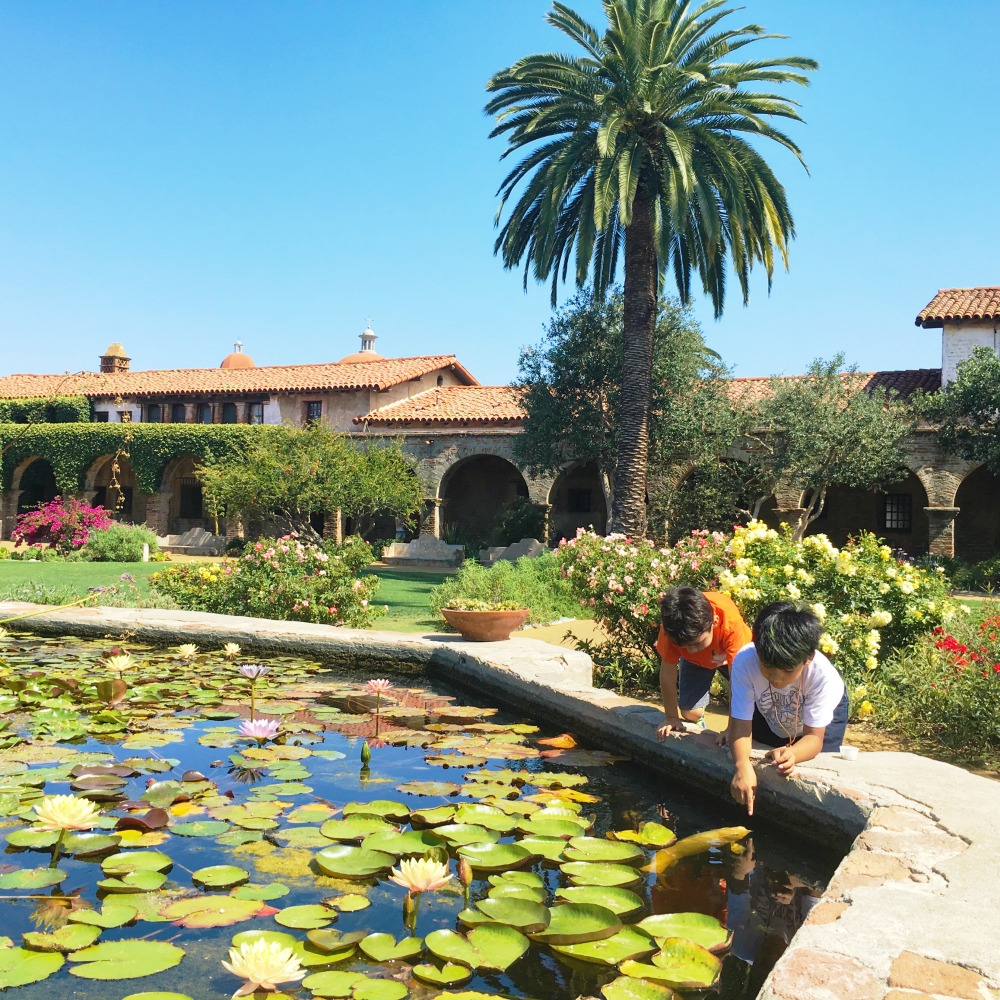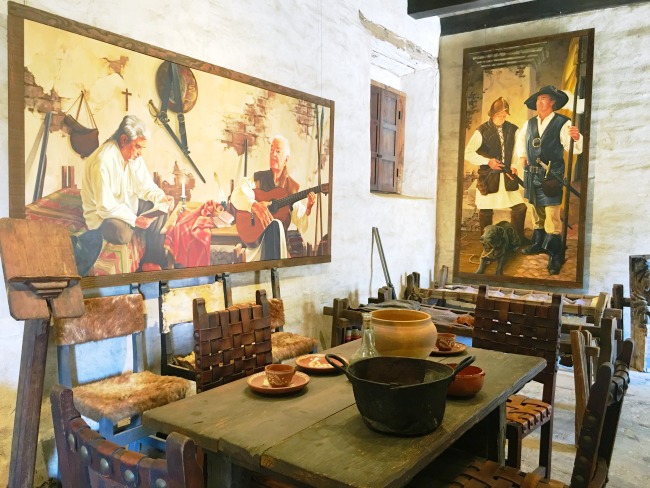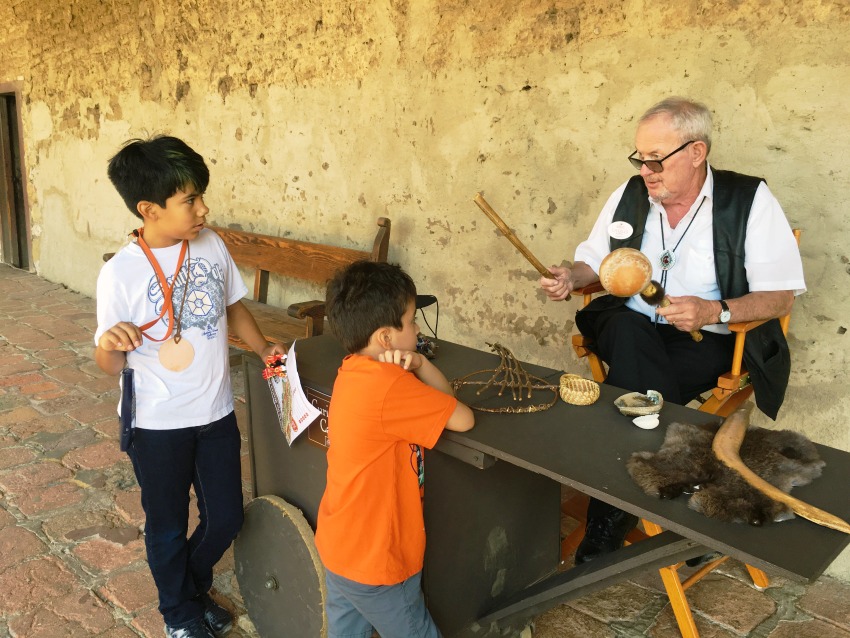 Mission San Juan Capistrano has a number of family-friendly events happening throughout the year. My boys were especially excited about the Adventure Sleepover. It's where the kids (with their parents, of course) get to bring their sleeping bags and participate in an adventurous historic sleepover at the Mission. How awesome is that?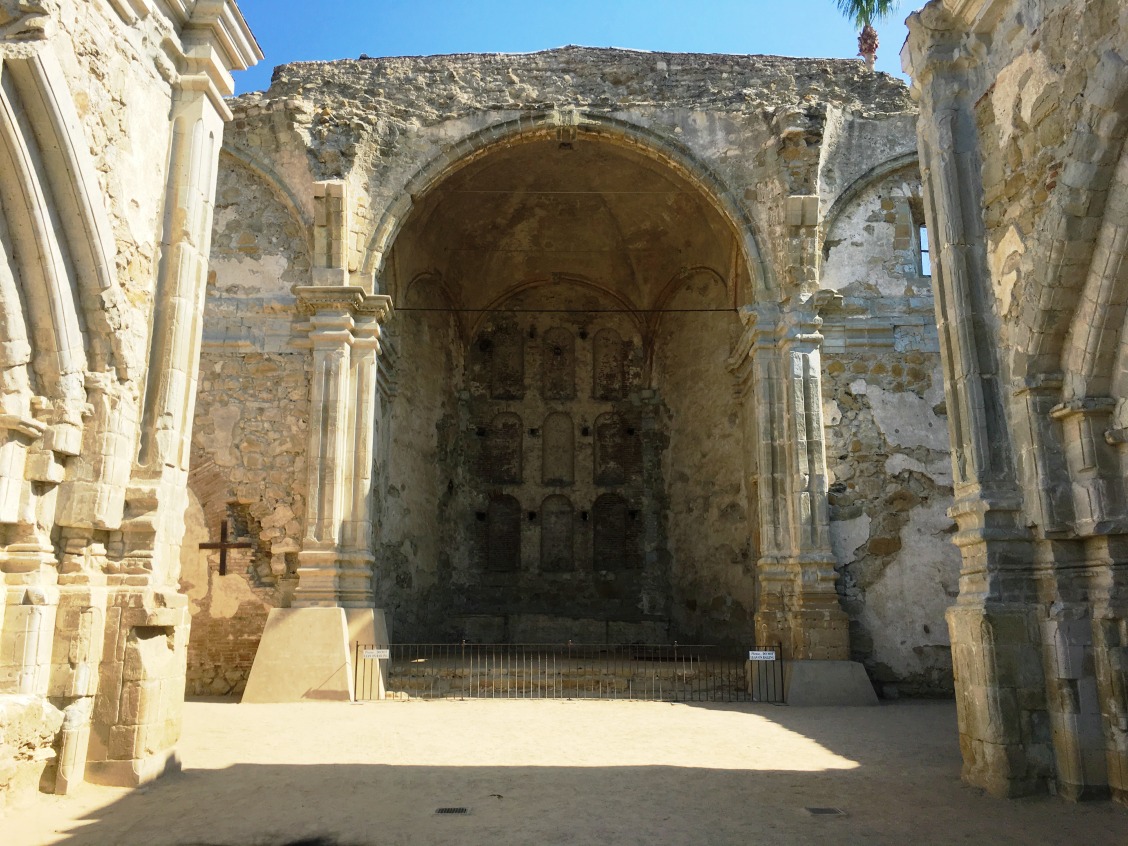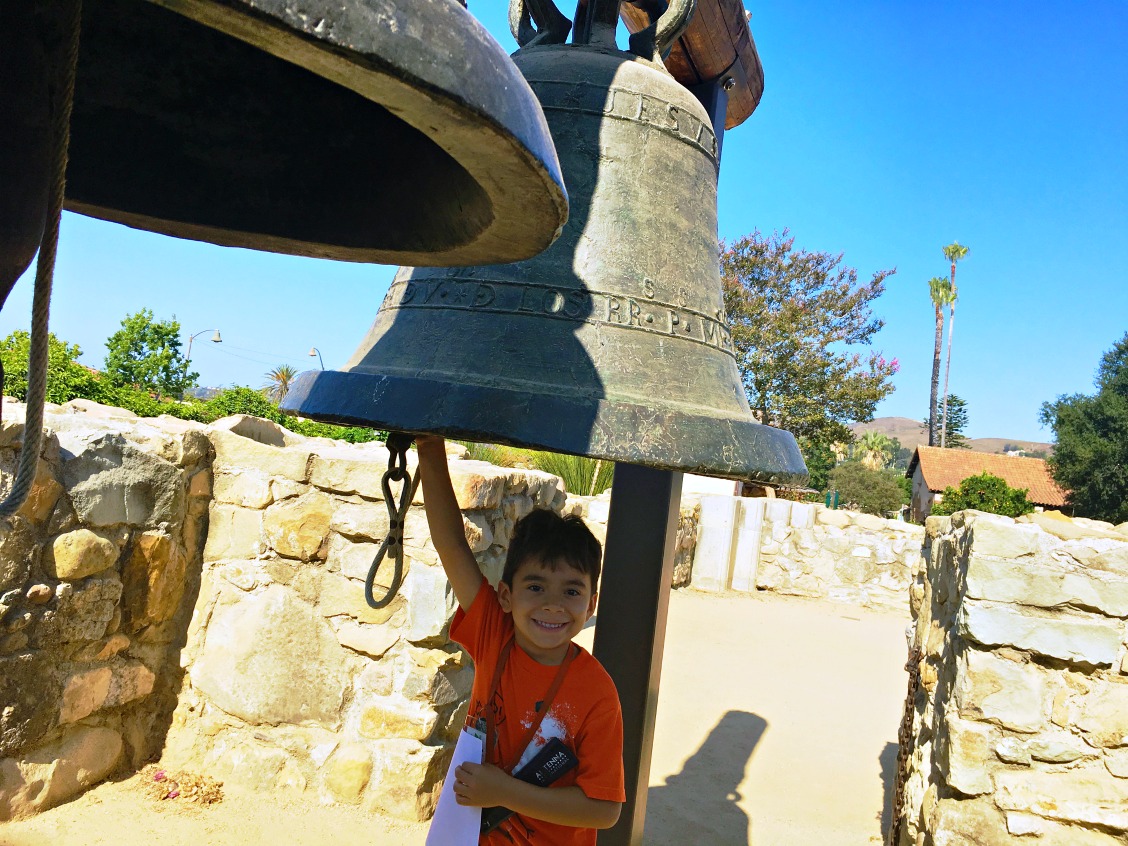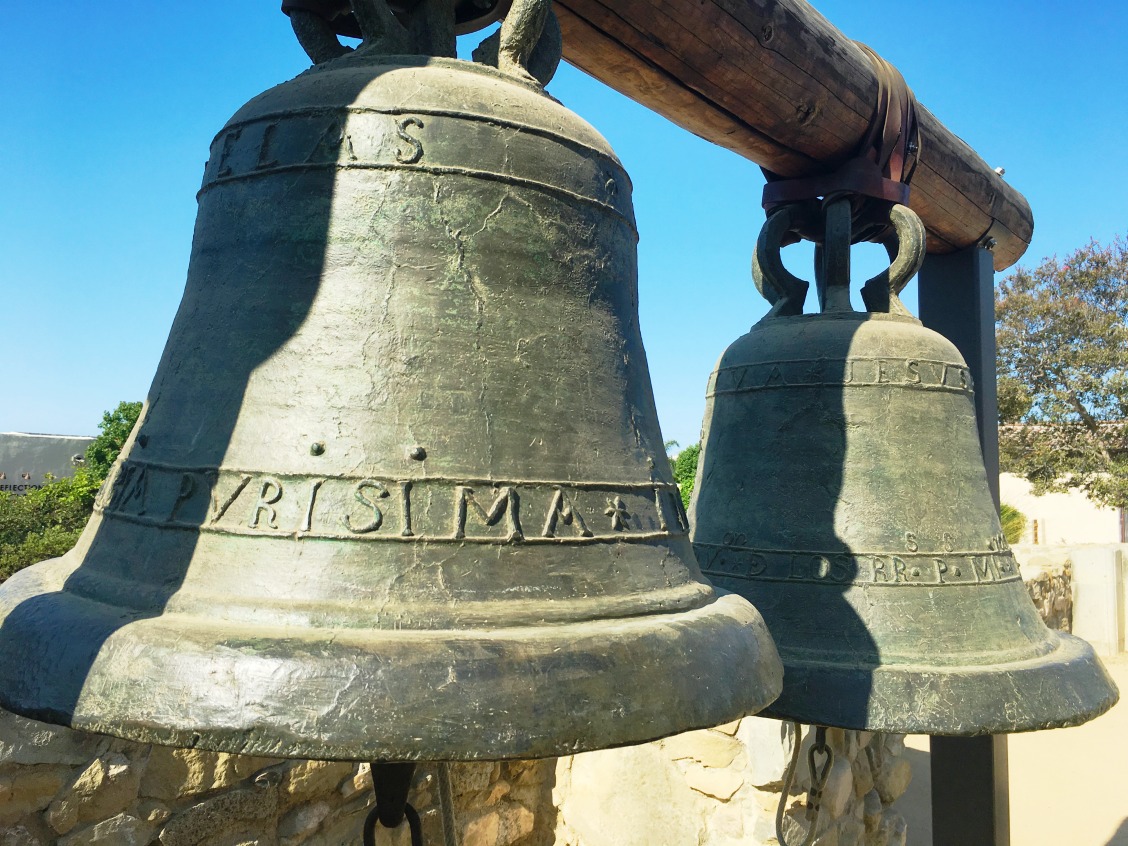 About Mission San Juan Capistrano
Known as the home for its world famous swallows, the Mission was founded in faith and continues today to serve as a reminder of the past, a destination for learning, and a place where life-long memories are made. So don't forget to bring your cameras to capture those memories. Personal photography is encouraged while at the Mission and there are so many historic photo opportunities you won't want to miss out on.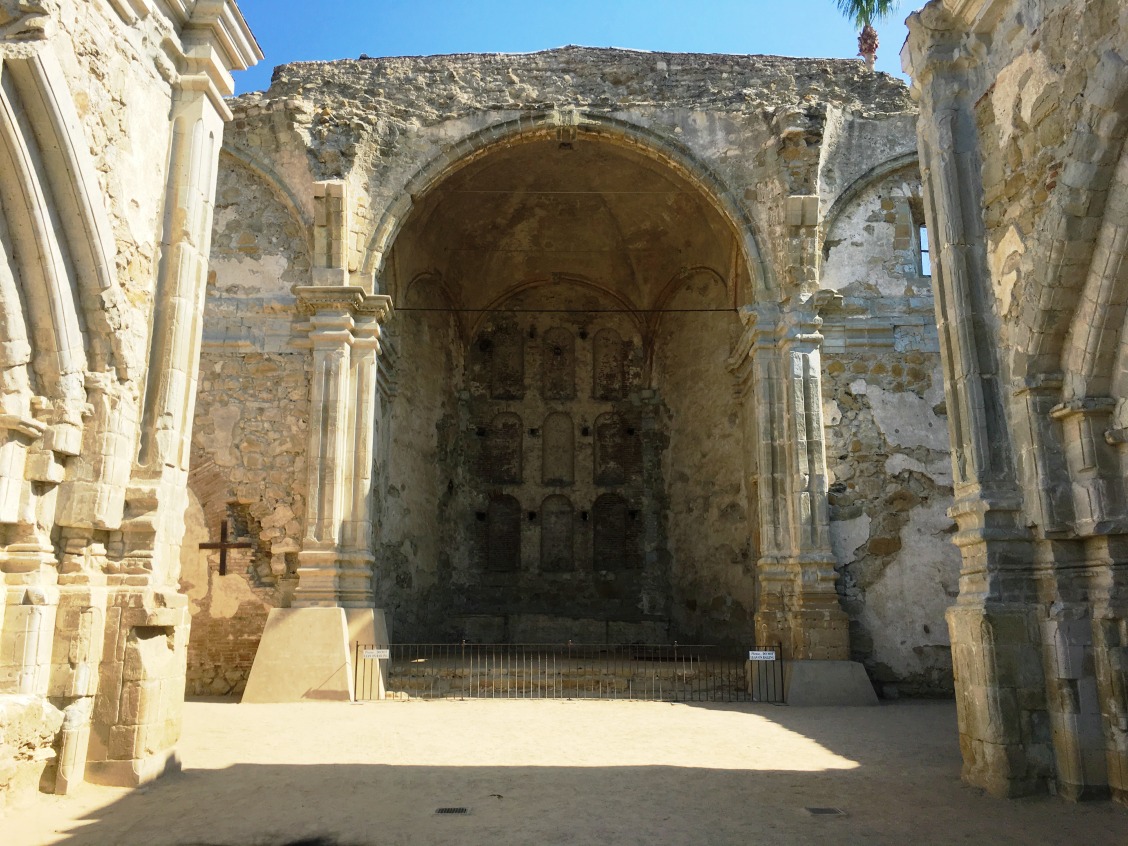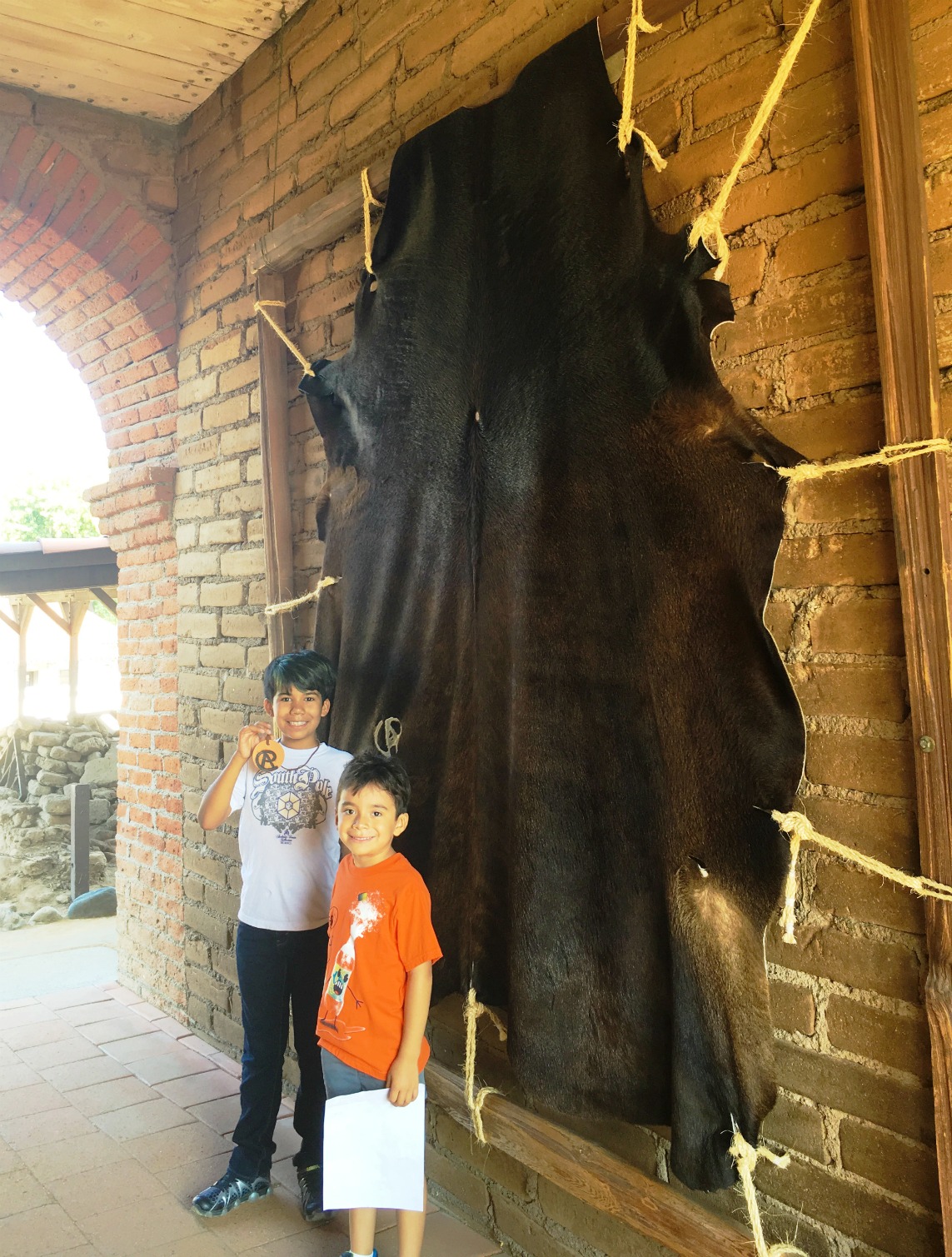 Legend has it that the swallows return to the Mission as its sanctuary. The miracle of the "Swallows" of Capistrano takes place each year at Mission San Juan Capistrano, on March 19th on St. Joseph's Day. As the faithful little birds fly their way back to the most famous mission in California, the village of San Juan Capistrano has a huge annual fiesta. Visitors from all over the world and all walks of life gather around to witness the "miracle" of the return of the swallows. Between March and October the swallows can be seen building their nests on the ruins. They start their migration back to Argentina in October.
Today, Mission San Juan Capistrano is renowned as the "Jewel of the Missions," a monument to California's multi-cultural history, embracing a Native American, Spanish, Mexican, European and American heritage. If you're history lovers, like my familia, then make sure to put visiting Mission San Juan Capistrano with kids on your bucket list.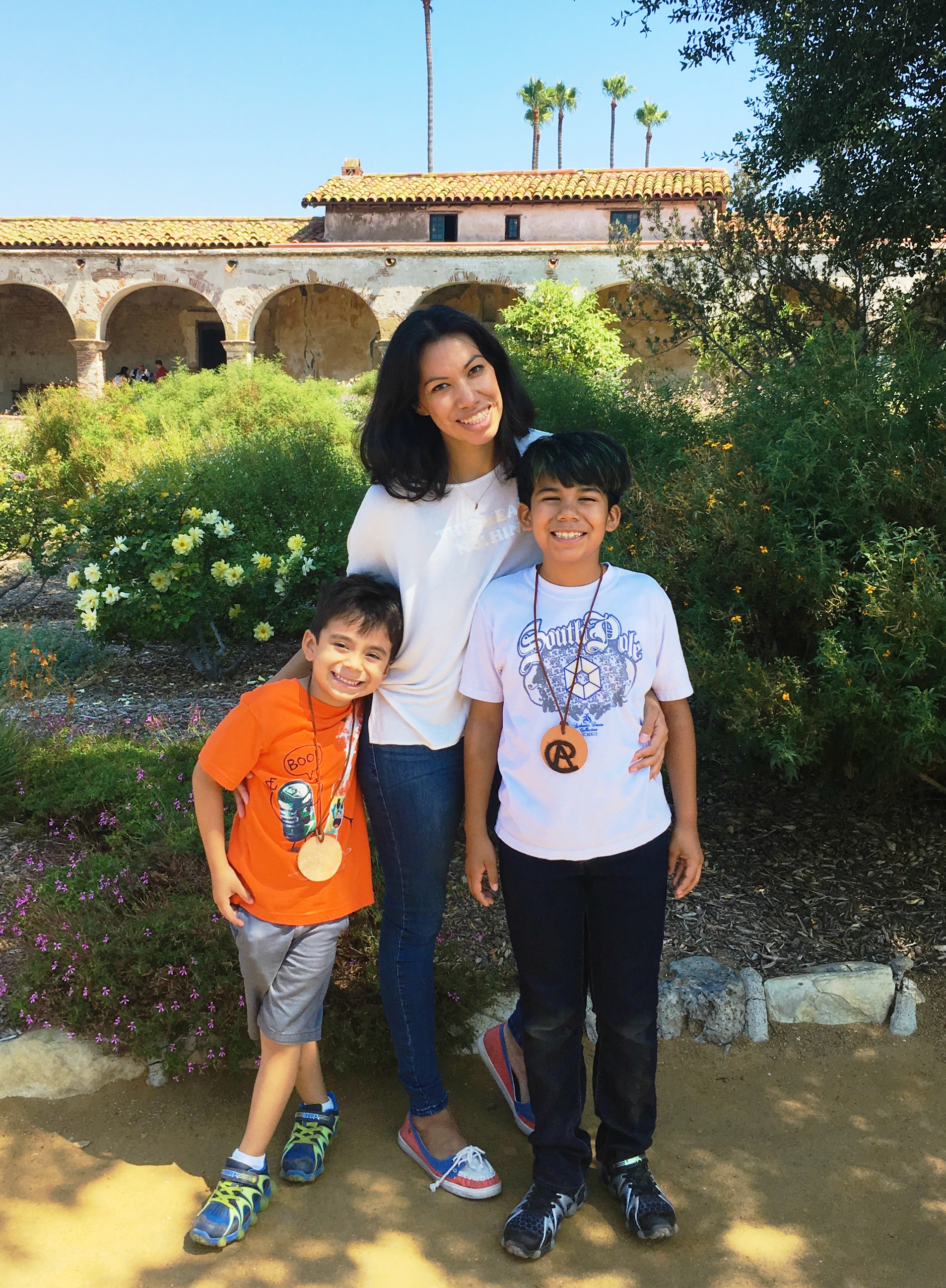 Mission San Juan Capistrano
Hours
Open Daily: 9:00 a.m. – 5:00 p.m.
Closed Thanksgiving and Christmas Day.
Closed at noon Good Friday and Christmas Eve.
Fees
Adults: $9 (includes free audio tour)
Seniors (60+): $8 (includes free audio tour)
Children (4 to 11 years): $6 (includes free audio tour)
Children under 3 years: Free
Please Note: This pricing is not applicable to field trip reservations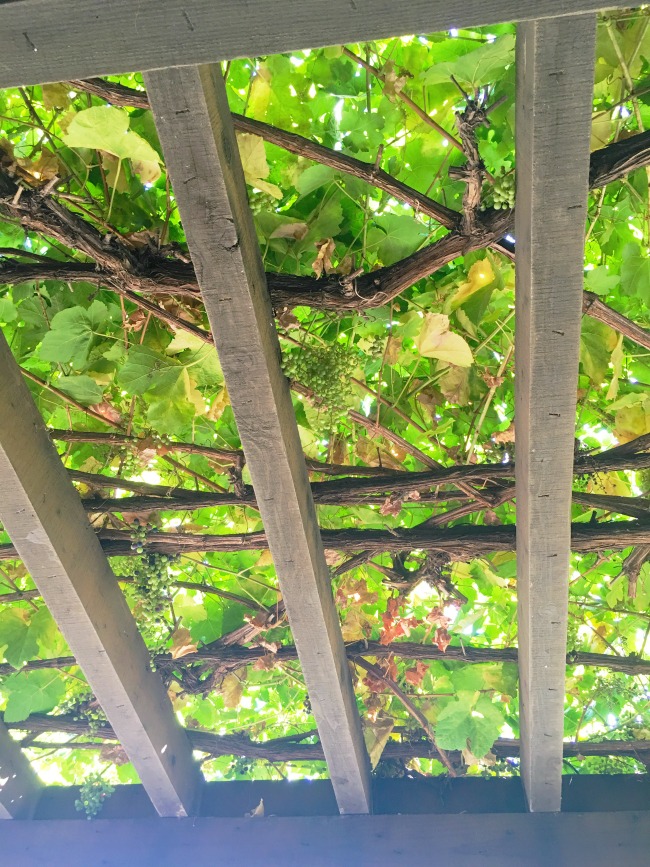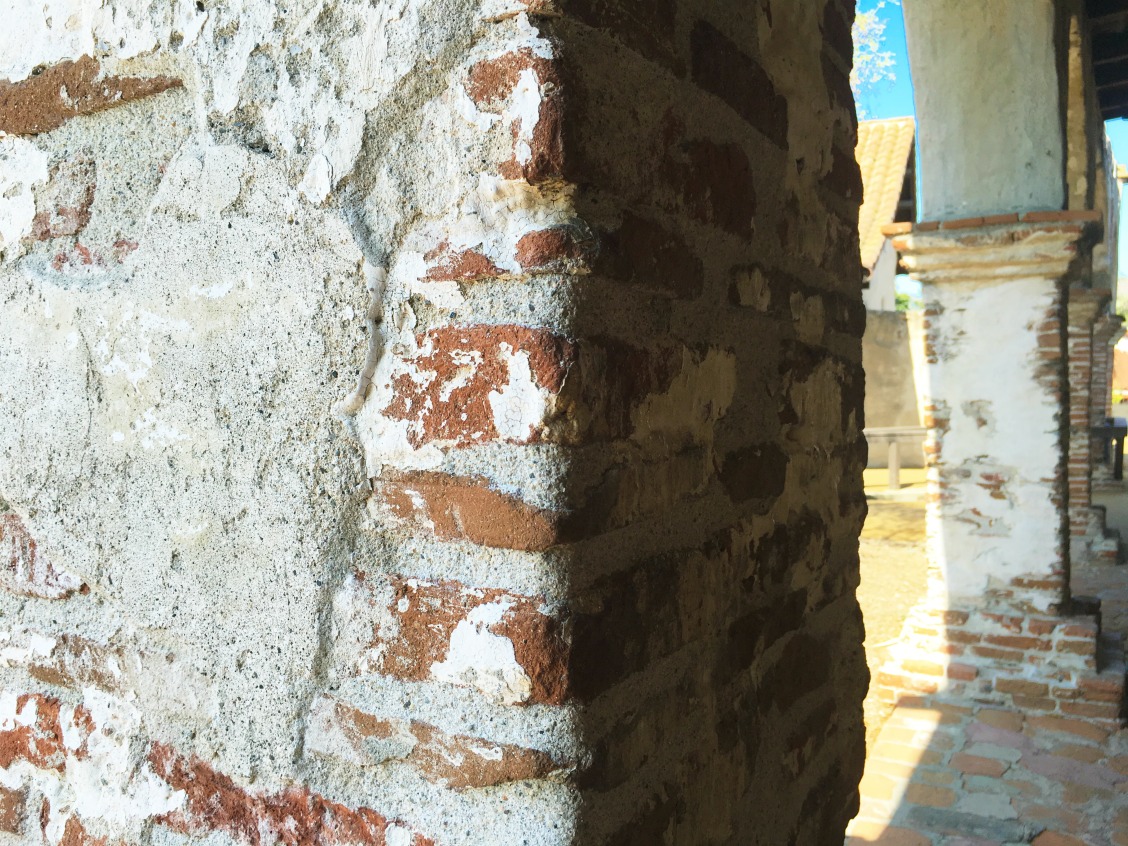 Originally published on December 26, 2016. Last Updated on January 10, 2019 by Pattie Cordova