One way or another, I think every kid in America will come to recognize Spongebob SquarePants. So if you're kid is a fan of SpongeBob SquarePants (like mine is), then you'll be happy to know that Mega Bloks is bringing this beloved character into your home via the new SpongeBob SquarePants™ Invisible Boatmobile Rescue toy!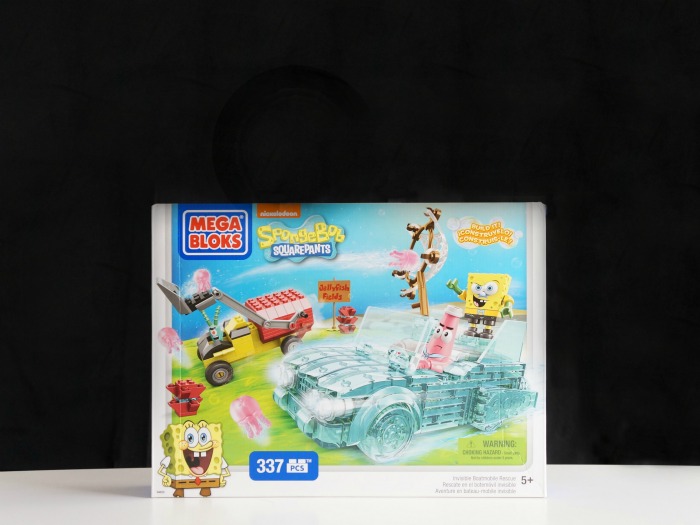 This Mega Bloks play set is most suitable for ages 5 to 8, though truth be told, I ended up doing most of the building. The fact that the invisible boat mobile is practically invisible thanks to the clear pieces, meant that I had to save my 6 year old the frustration of getting the incorrect pieces together. It took me about a half hour to build it, and then about another 15 to build the bobCAT.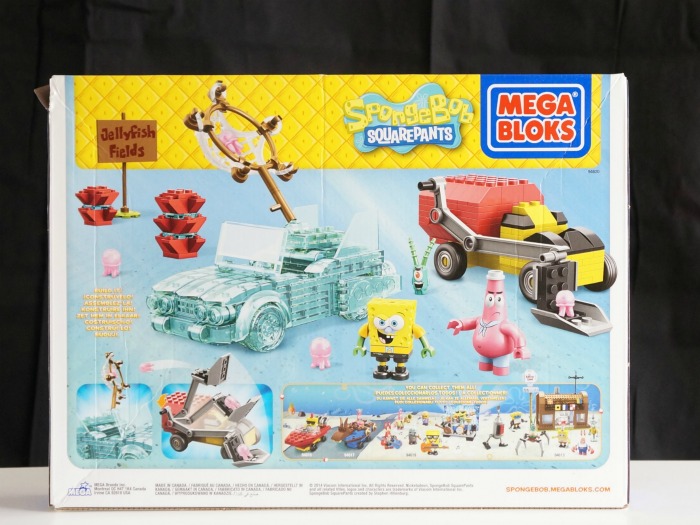 About the Invisible Boatmobile
Plankton is at it again and it's up to SpongeBob and Patrick to stop him with the Invisible Boatmobile Rescue by Mega Bloks SpongeBob SquarePants. Build the Invisible Boatmobile with cool translucent blocks and take off for a high-speed chase! Help, Plankton is launching jellyfish everywhere! It's up to SpongeBob and Patrick – dressed as Mermaidman and Barnacleboy – to save them with the Invisible Boatmobile's not-so-invisible net!
>>> Buy Invisible Boatmobile Rescue on Amazon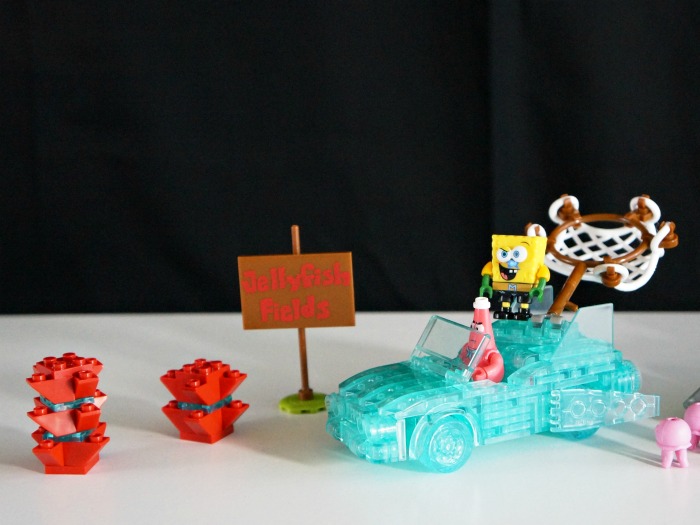 My kids are having a blast with this set because of the working pieces. The Jellyfish Fields turn, so whenever one of the jellyfish is flung to it you can see it spinning (or sometimes it topples over). Then of course, the kids use the bobCAT to catapult the jellyfish into the boat mobile's net. This part is a bit tricky, but the jellyfish are themselves kind of sticky so it's more hit than miss. My oldest had trouble in the beginning on this part, but he caught on quick afterwards.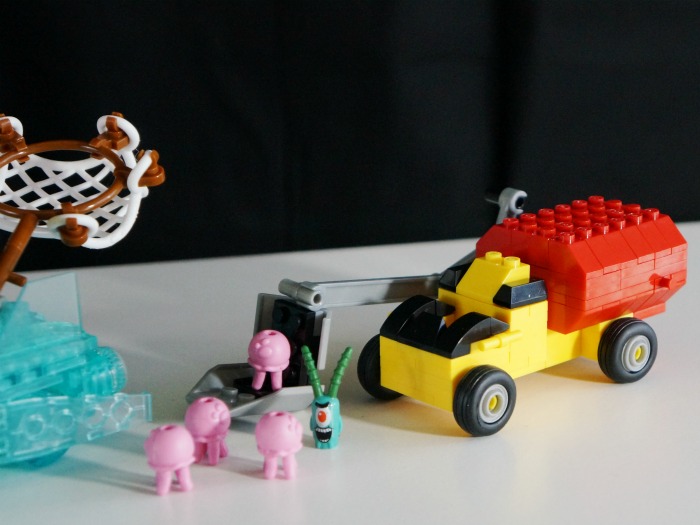 The Mega Bloks micro action figures are tiny. What I like about the SpongeBob and Patrick characters is that they have rotating arms. I helped my kid put the arms into the bodies, because it was a bit too difficult for him, but that's because they rotate all the way around. It makes it a little better to get the characters to do other things when they're not in the vehicle.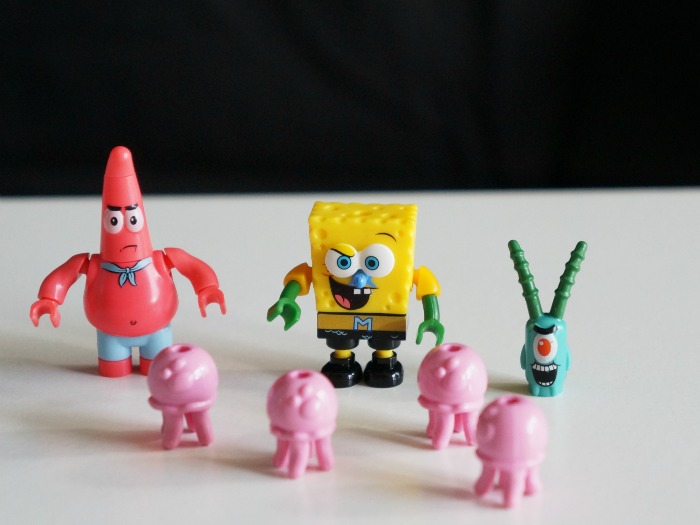 The playlet is a lot of fun and you can combine it with other Mega Bloks SpongeBob SquarePants play sets and build your own little wacky world of fun in Bikini Bottom.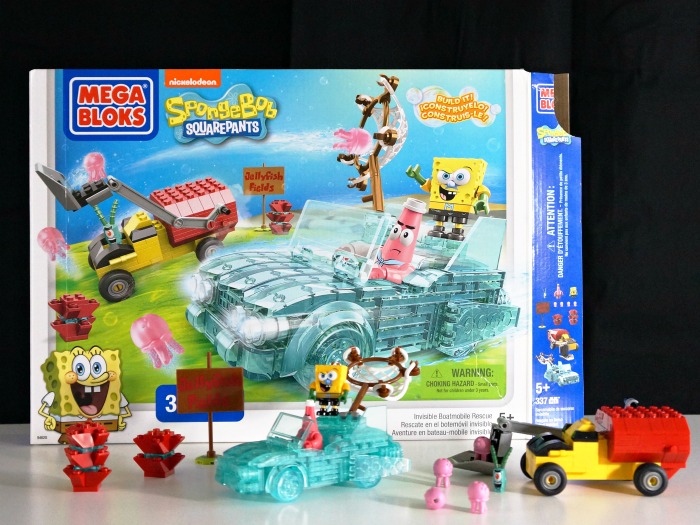 Watch the video below and share which SpongeBob SquarePants character is your favorite! Let us know in the comments below. Our personal favorite is SpongeBob SquarePants.

Is your child more of a Barbie fan? Check out this Mega Bloks Barbie Build 'n Play Super Star Stage!

Originally published on October 19, 2014. Last Updated on May 21, 2019 by Pattie Cordova