When baby number one came along, we bought everything under the sun for the baby (and for me!) including different types of diapers, toys that he couldn't even play with, and more plasticware than our cupboards could hold. Through a new partnership with Dr. Smith's, I can share what I, as a seasoned mamá, give when I go to baby showers. I don't buy clothes (because really, EVERYONE else will buy clothes) I buy what the baby will need. Even if sometimes it means that the gift is boring. In the end, I know that the momma will thank me.
So when you find yourself out in baby stores looking for the perfect gift, consider putting together a diaper changing kit. The baby will use it every day, and providing semi-monthly refills will surprise the tired mamá!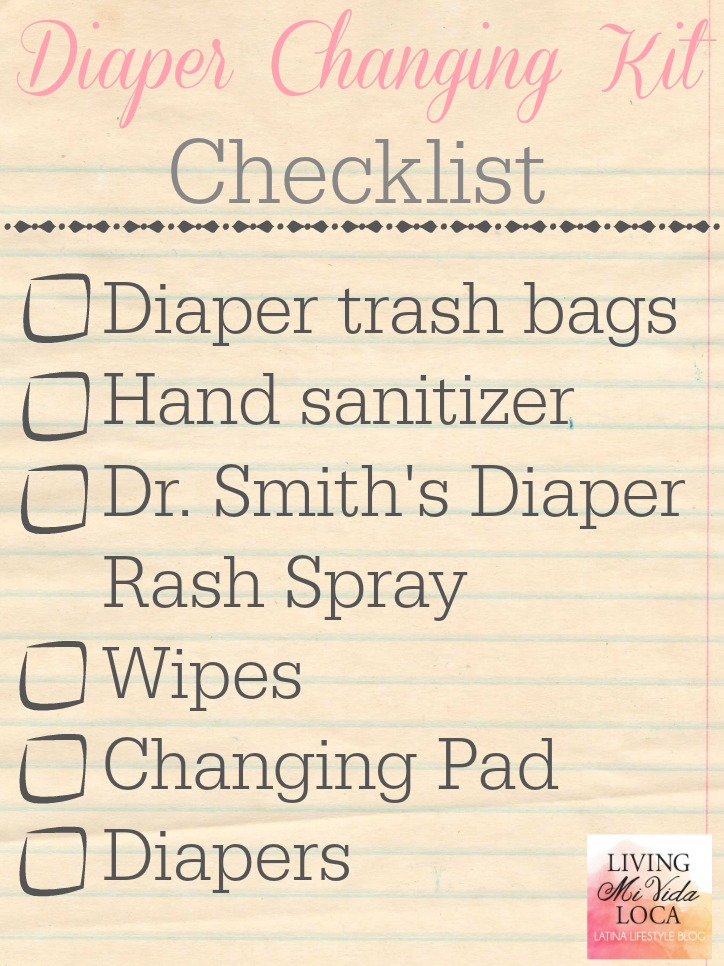 You'll need a basic changing pad that wraps up all the necessities. Make it a fun pattern to brighten up the never-ending task of changing diapers.
Load up the changing pad with three diapers and a handful of wipes. Pack the remainder diapers in a gift bag and consider picking up an extra pack of diapers next time you're at your store. It'll make for a great surprise down the line!
Dr. Smith's Diaper Rash Spray is one of the best new products on the market. It treats and prevents diaper rash in a touch-free application. It also stays where its sprayed and contains 10% zinc oxide. Makes on-the-go diaper changes less messy, and much quicker.
Hand sanitizer is a must, before and after a diaper change. Consider packing some one-time use sanitizing packets or a refillable bottle with lotion added-in.
Lastly, add some diaper trash bags to the diaper changing kit. Those dirty diapers have to go somewhere, and parents won't always have a trash can nearby. Bonus points if the trash bags are scented.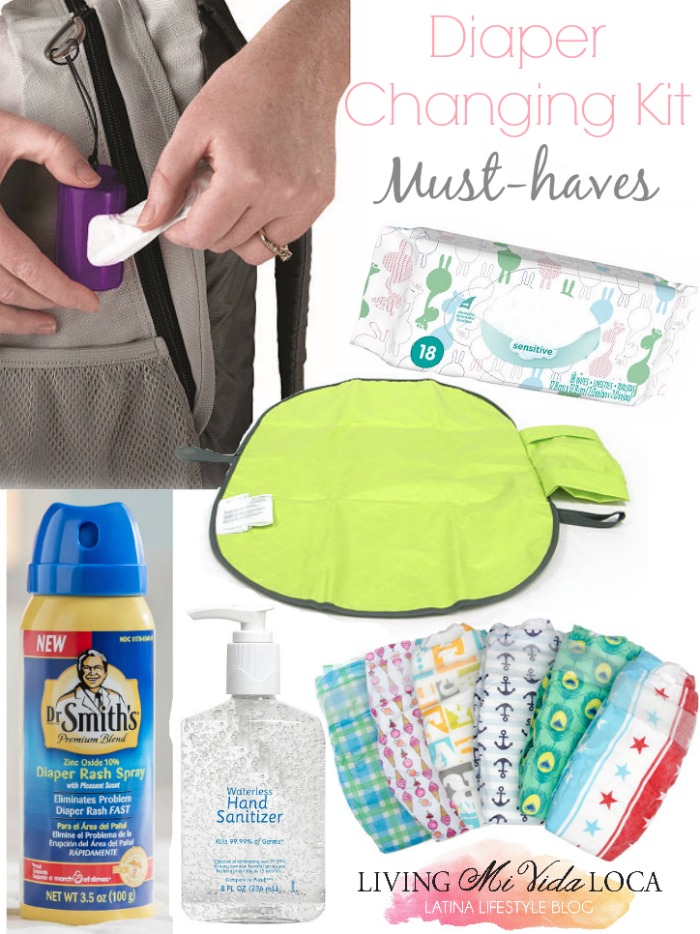 We'd love to hear what your must-haves are when putting together a diaper changing kit! Leave your comments below and don't forget to enter the giveaway for a chance to win a $100 Amazon.com gift card AND a 6 month supply of Dr. Smith's Diaper Rash Ointment. A runner-up will also get a 6 month supply of Dr. Smith's Diaper Rash Ointment! ¡Buena Suerte!

a Rafflecopter giveaway


[disclaim]This is sponsored post in partnership with Dr. Smith's. All thoughts and ideas remain my own.[/disclaim]

Originally published on October 20, 2014. Last Updated on August 1, 2017 by Pattie Cordova