[disclaim]This is a compensated campaign in collaboration with Read Conmigo and Latina Bloggers Connect.[/disclaim]
I have been subscribing to "Read Conmigo," literacy program that promotes English/Spanish bilingualism and is sponsored by Infinity Auto Insurance, for about two years now. Before my oldest could even read in Spanish! We had a very small library of bilingual books, and knowing that we wanted him to be bilingual in Spanish, we took full advantage of the program.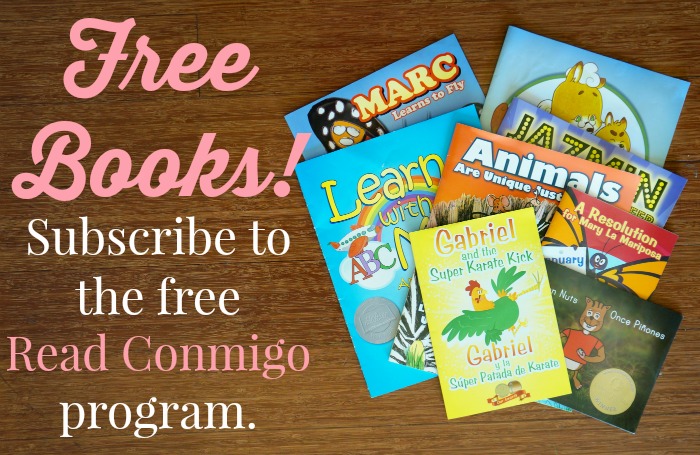 To sign up, all I had to do was visit the Read Conmigo website and fill out the form. Then, we just wait for the books to come in the mail. Meanwhile, we also get access to eBooks online and activities.
The Read Conmigo program is dear to our hearts and that's why we're helping to spread the word on their current "Preserving our Culture through Bilingual Literacy" contest. By participating in the contest, you can help bring stories to children (like mine!) that feature people of color. Did you know that less than 2 percent of children's books were Latino-themed and only 1.5 percent (or 48 books) of the 3,200 children's works published in 2013 in the U.S. were written by Latino authors? That is something we can change!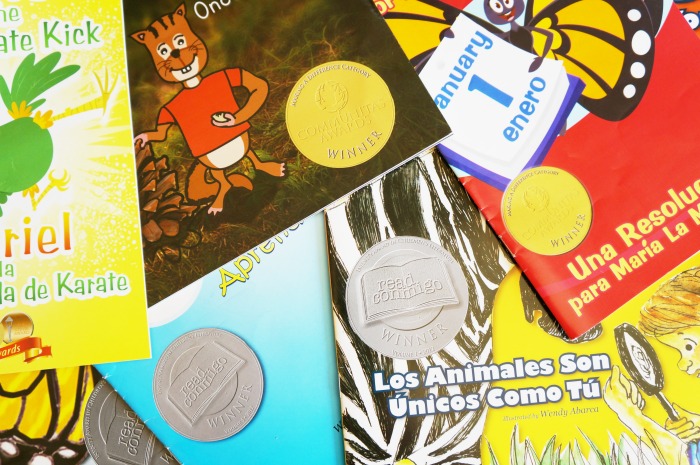 Read Conmigo's "Preserving our Culture through Bilingual Literacy" contest runs through October 31, 2014.
"Having access to culturally relevant and ethnically diverse books is essential for young readers and their families," says Jim Gober, Chairman/CEO of Infinity Property & Casualty Corporation, the parent company of Infinity Auto Insurance. "We are proud to offer this contest as an important bridge between talented Latino authors and young impressionable readers to make books a memorable literary adventure for all, especially during Hispanic Heritage Month."
Participants in the "Preserving our Culture through Bilingual Literacy" contest will compete for an opportunity to have their children's story published. The story must feature one of several Read Conmigo characters and the winning author(s) will receive $1000 in prize money. Winner(s) will be notified by November 14th.
All manuscripts must be submitted by October 31, 2014 and meet the following criteria:
• Author Profile – Must be from Southern California 18 years old or over, of Latino origin; no prior published work or writing experience necessary
• Target Reader – All submissions should be suitable for reading levels Pre-K through 5th Grade
• Language – Story must be submitted in both English and Spanish
• Characters- Story must include one or more of the Read Conmigo characters
• Word count: Minimum is 400 words; maximum length is 1500 words
To submit a manuscript and for complete rules and contest details visit www.ReadConmigo.org.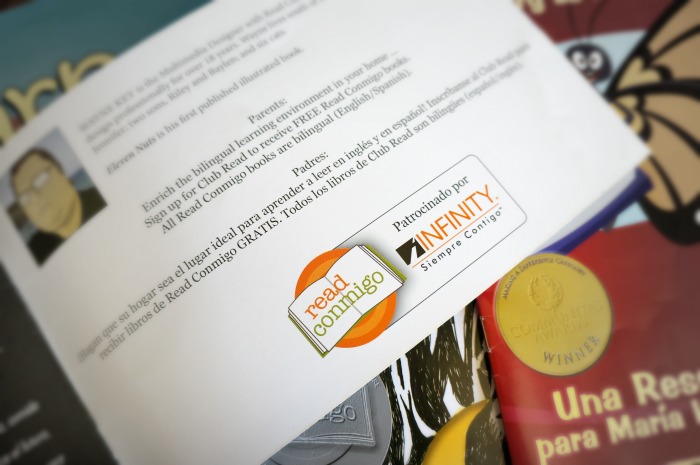 [disclaim]This is a sponsored post in partnership with Read Conmigo and Latina Bloggers Connect. All thoughts and opinions remain my own.[/disclaim]
Originally published on October 16, 2014. Last Updated on June 22, 2017 by Pattie Cordova