Boogie with Groovy Joe: Dance Party Countdown!
We partnered with Scholastic to share this post!
My family and I enjoy story time together. We also love dancing and goofing around. So, when we discovered Groovy Joe: Dance Party Countdown, we could hardly wait to party with Groovy Joe. From best sellers Eric Litwin and Tome Lichtenheld, comes Groovy Joe. A lovable guitar-strumming dog always ready to rock.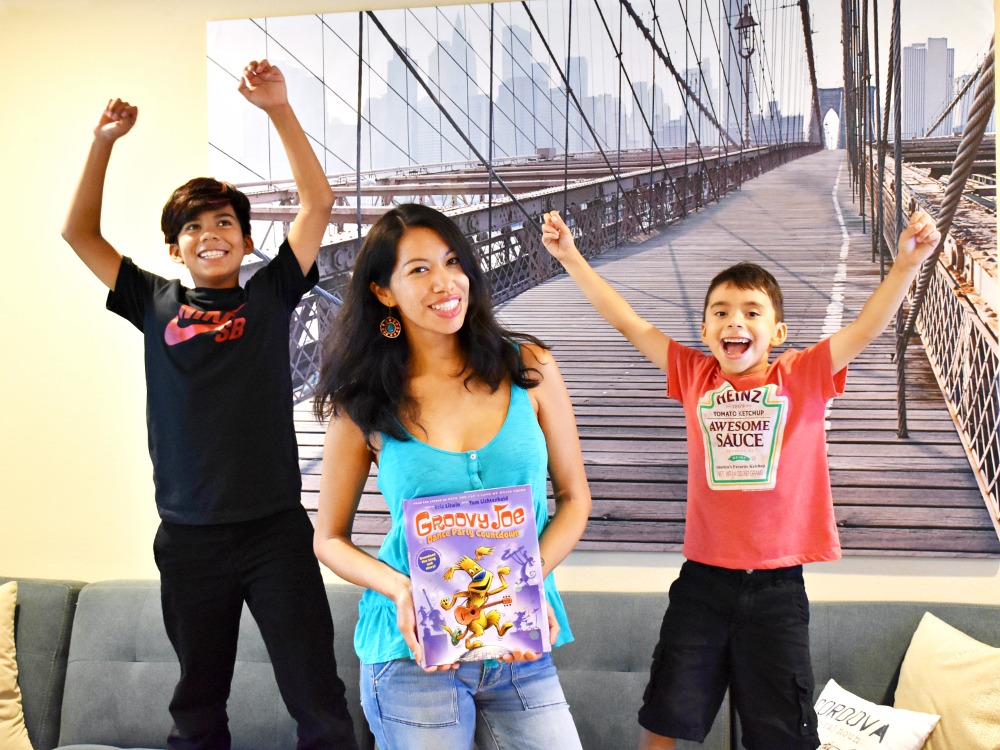 Last year we were all about Groovy Joe: Ice Cream & Dinosaurs, this year, we're singing, dancing and laughing with Groovy Joe – and there's nothing better than that! After a long day, all I want to do is come home and relax with my family, but sometimes we have to shake our wiggles out. The Groovy Joe book collection is perfect for that! From start to finish we boogied our way through the Groovy Joe: Dance Party Countdown book. My chiclets and I shared lots of laughs and came up with some groovy dance moves. It was a great time to bond and just be silly! The rhymes and tunes are so catchy, you find yourself singing through the book rather than reading it. Let's just say, around our house, you can hear the chiclets singing from the other room "Disco Party! Bow wow!". Okay… I admit, I take part in that too!!! LOL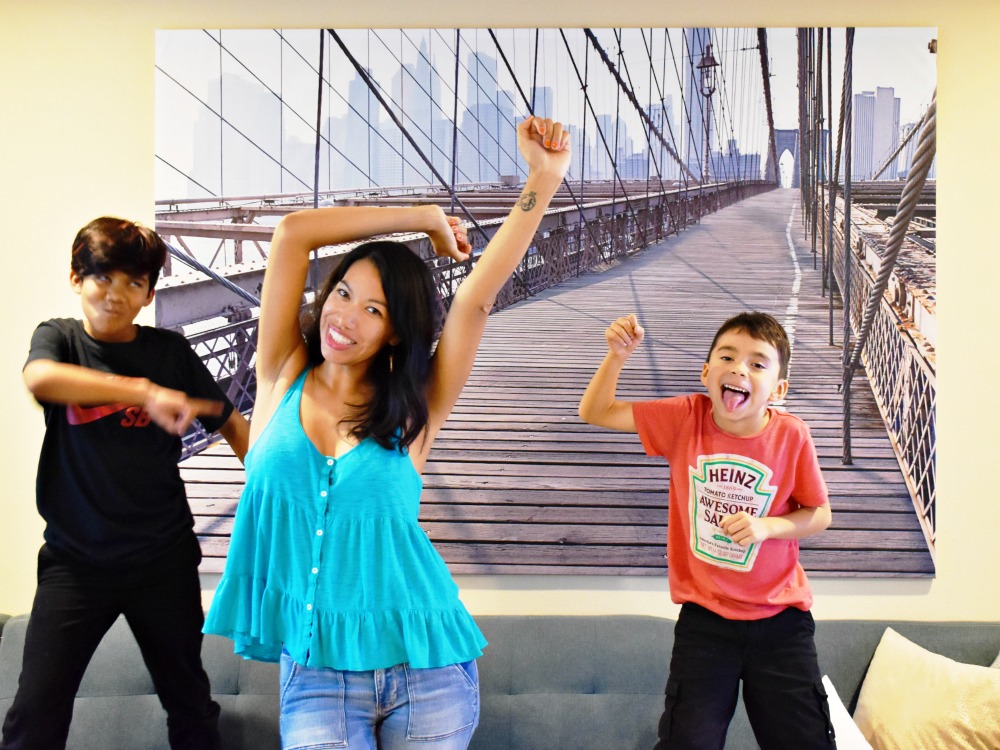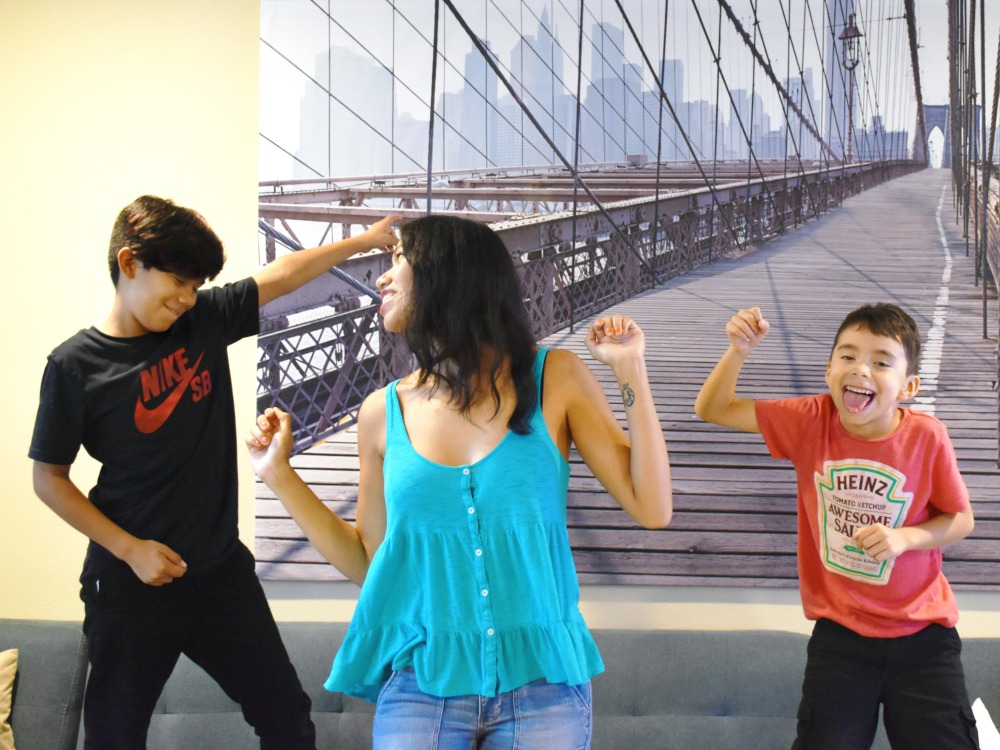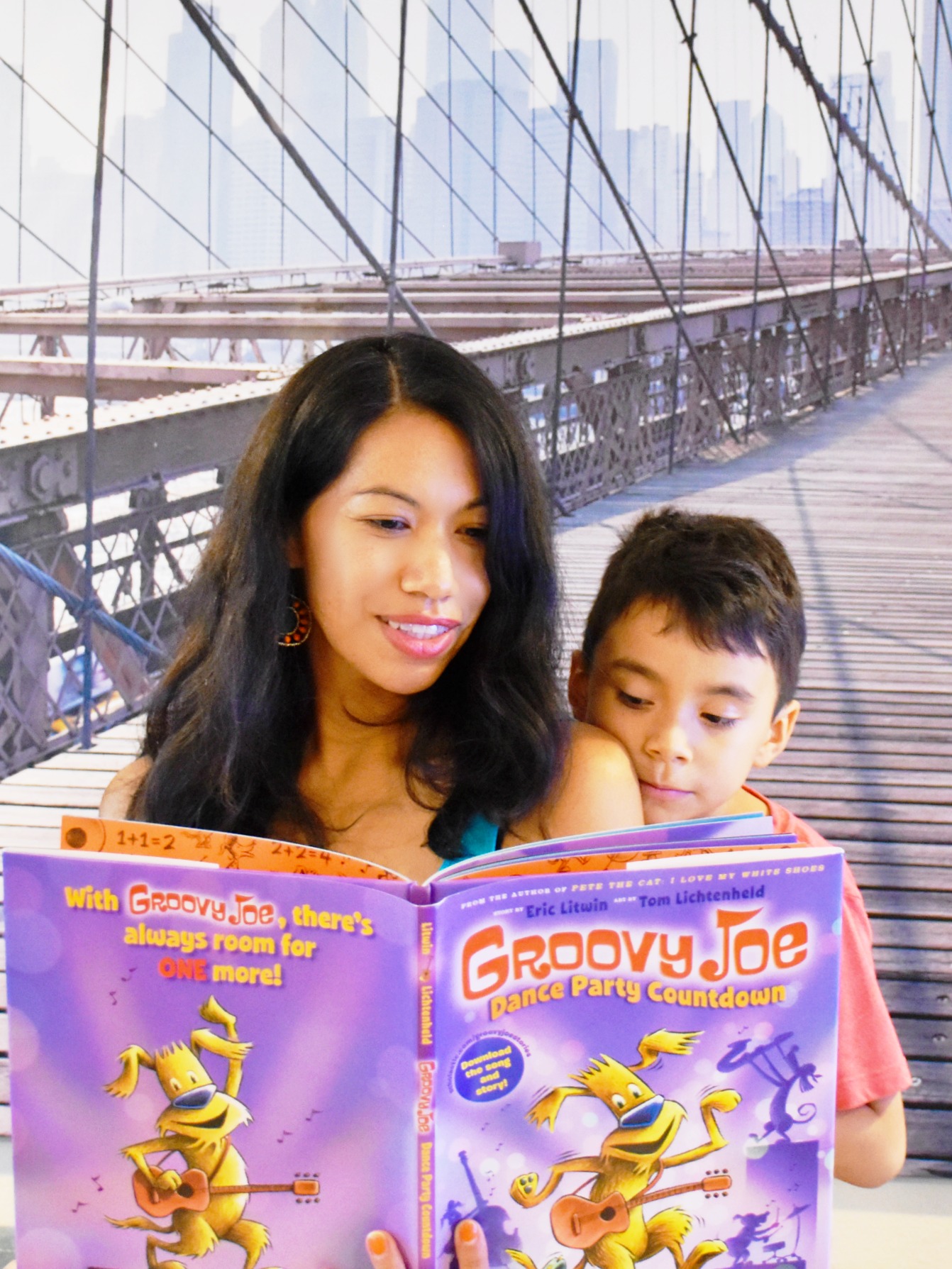 Ready for the best part? Groovy Joe: Dance Party Countdown is also available in Spanish! I think I found some new tunes to listen to while I clean. Listos, vamonos! "Uno cantando asi ! Fiesta Disco! Bow wow! Fiesta Disco! "
Get a sneak peek of the English and Spanish Groovy Joe: Dance Party Countdown songs here.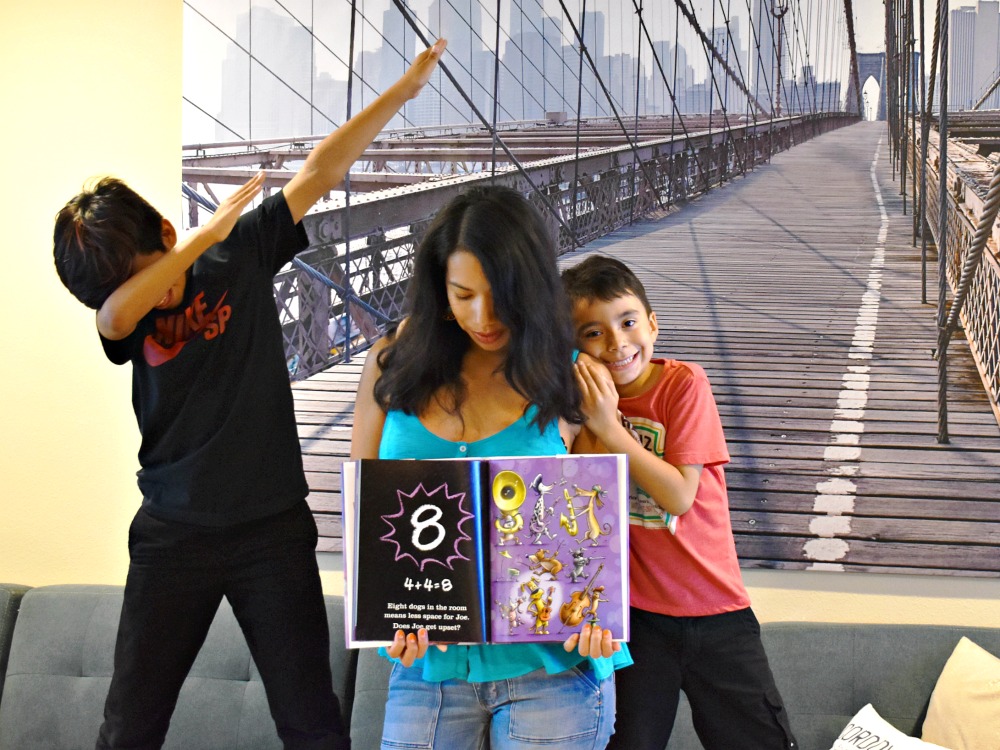 Not only is this book great to let loose and enjoy yourself, we also loved the storyline behind Groovy Joe: Dance Party Countdown. The moral of the story is that there's always room for one more. My chiclets and I took from it not to get upset about the small stuff, always keep others in mind. Groovy Joe: Dance Party Countdown is a fun way to talk with your little ones about being fair, being kind and how to have a good time.
Groovy Joe: Dance Party Countdown is recommended for children from ages 3-6, but is not limited. My chiclets are 6 and 9 and they were entertained throughout the book.
GROOVY JOE: DANCE PARTY COUNTDOWN
By Eric Litwin and Tom Lichtenheld
Ages: 3-6
Synopsis
Knock! Knock! Groovy Joe, the fun-lovin', guitar-strummin' easy goin' doggy is back and ready for a dance party with you . . . and a whole new math-lovin' doggy crew!
Groovy Joe is totally fun.
He's a tail-wagging, song singing party of one!
And he rocks like this:
Disco party bow wow!
#1 New York Times bestsellers Eric Litwin (Pete the Cat: I Love My White Shoes) and Tom Lichtenheld (Goodnight, Goodnight, Construction Site) are back again in another groovystory that will have little ones singing, dancing, and learning math to a whole new beat.
In his second book, Groovy Joe has a dance party. But Oh no! More and more doggies are knocking on his door, asking to come in. Will there be enough room for everyone? Joe knows just what to do and soon enough everyone is moving and grooving — the party has only just begun! Signature rhyme, repetition, and musical writing style, combined with wild and witty illustrations infused and gentle math concepts come together to create an unforgettable new Groovy Joe story all about positivity, creativity, math, and kindness. Groovy Joe is back, ready to get groovy!
About the Author
Eric Litwin is a #1 New York Times bestselling author who merges music and early literacy together. He is the author of the first four Pete the Cat picture books and the exciting new musical series The Nuts. Eric's books have sold more than 6.5 million copies and won eighteen state and national awards, including a Theodor Geisel Seuss Honor Award. Eric is a popular performing artist who plays guitar, sings, tells stories, and brings books to life. Visit him at ericlitwin.com.
About the Illustrator
Tom Lichtenheld is the illustrator of the New York Times bestsellers Duck! Rabbit!; Exclamation Mark; Steam Train, Dream Train; Shark vs. Train; and Goodnight, Goodnight, Construction Site, which has been on the bestseller list for over three years. He has also written and illustrated a number of books, including What Are You So Grumpy About?, Cloudette, and E-mergency, a Publishers Weekly and Boston Globe Best Book of 2011. For more information, visit him at tomlichtenheld.com.
So, boogie on out for its release September 12th and make it a family tradition to get groovy with Groovy Joe! There's always room for one more!
Visit the Official Site
Follow Scholastic: Twitter | Facebook | Instagram
Originally published on September 9, 2017. Last Updated on December 7, 2018 by Pattie Cordova