This post is in partnership with Scholastic.
Mom confession? I haven't had "the talk" with my oldest chiclet. No… not that one – the one about the big guy in the red suit. Yup – we still haven't sat down at talked to our (almost) ten year old chiclet about Santa, how it's not really a person, but more of an idea, or anything like that. I mean, yeah, he's been testing the Santa theory for a few years now (including leaving gifts for him to see if he really takes it, asking him to sign his name if he really shows up, and a few other creative ideas) but I just dread actually sitting down and talking to him about it.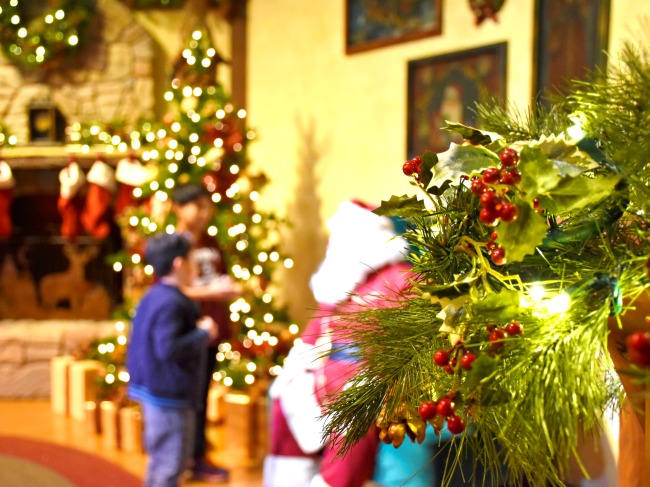 Having the Santa talk with my oldest chiclet will mean letting go of his childhood. Even if it's just a little spot in the grand scheme of things… it will forever be gone. And that's why we haven't done it yet. I'm afraid that it will sadden me to no end to see that little spark in his eyes go away when I tell him. Of course – this is all assuming that he already doesn't know. In actuality, he could totally be playing us for years. LOL
And just like any other major milestone, I'm going to need some help in actually getting through it. For this particular job, I'm calling in Love, Santa by Martha Brockenbrough.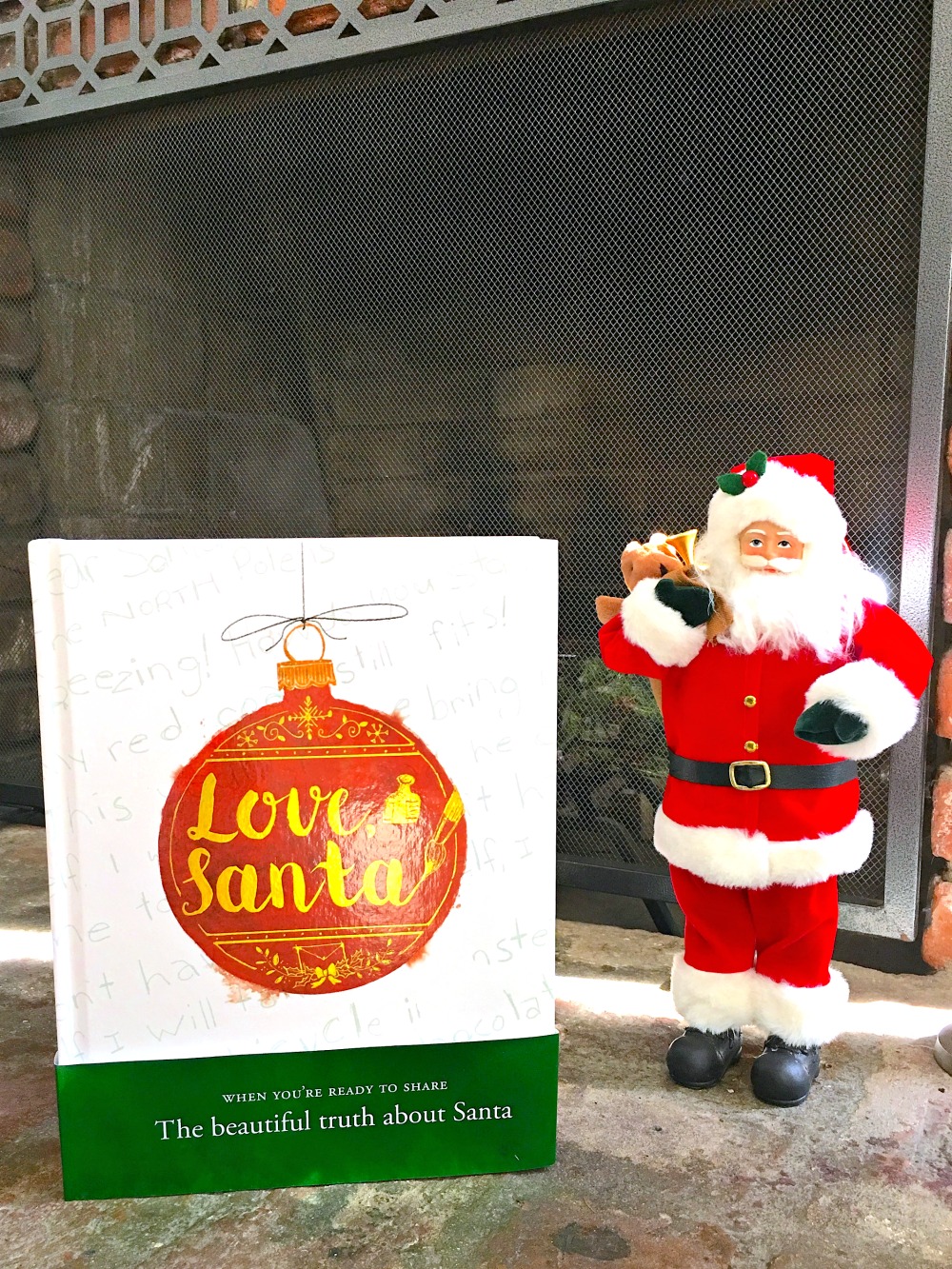 About Love, Santa
In a series of letters, a young girl writes to Santa to ask about the North Pole, Mrs. Claus, and of course, Christmas goodies. Year after year, Santa writes back, and a heartwarming relationship develops, until one year, the girl writes to her mother instead: Mom, are you Santa? Her mother responds to say that no, she is not Santa. Because Santa is bigger than any one person — we bring him out through kindness to one another and the power of imagination. This transformative tale spins a universal childhood experience into a story about love, giving, and the spirit of Christmas.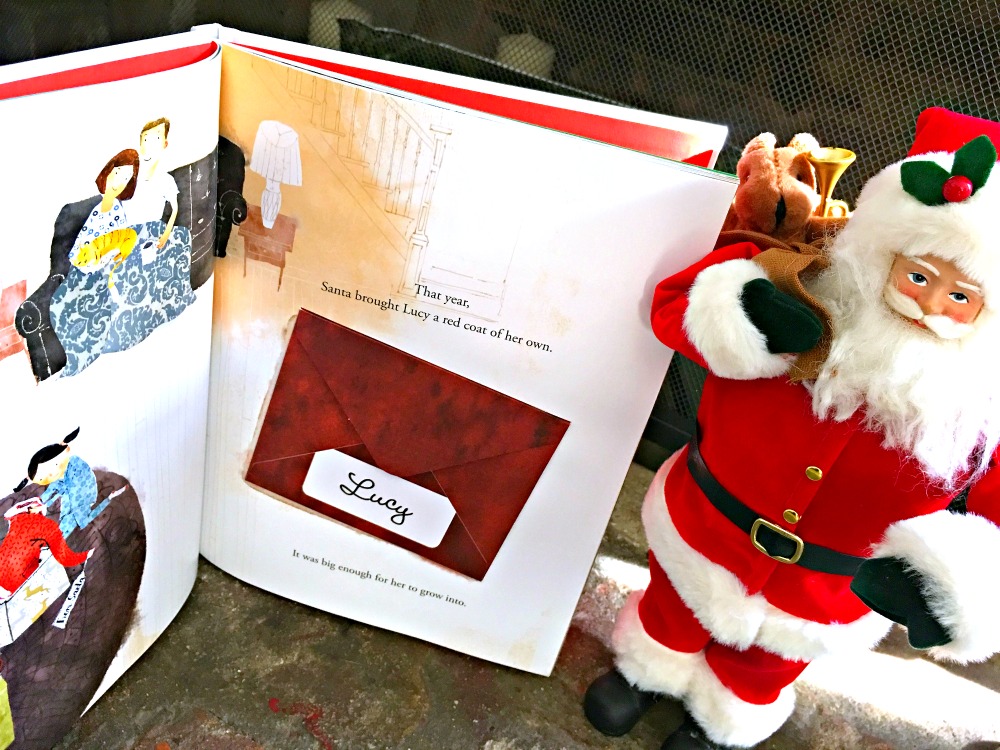 Scholastic sent over this book because I told them about what I was about to go through. They knew I was going to need some help – and this book is going to make "the talk" so.much.easier. Especially because I believe in the message, but what I lacked were words to convey the message in a non-confusing manner to my chiclet. And, of course, I don't want to lie to the chiclet (even more than I already have!) so I needed a few tactful and gentle messages to tell him about the spirt of Santa. Plus… the artwork in the book is gorgeous and it even includes letters that you can pull out of its envelopes to read. Handing the book over to him once we're done talking can become a tradition and hopefully he can one day give it to his chiclets too.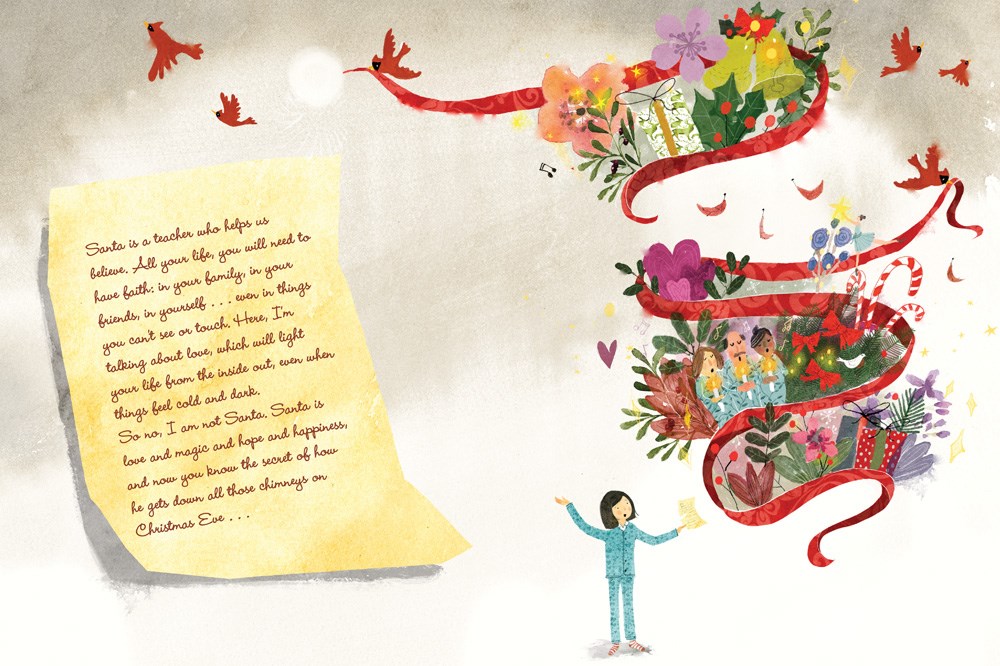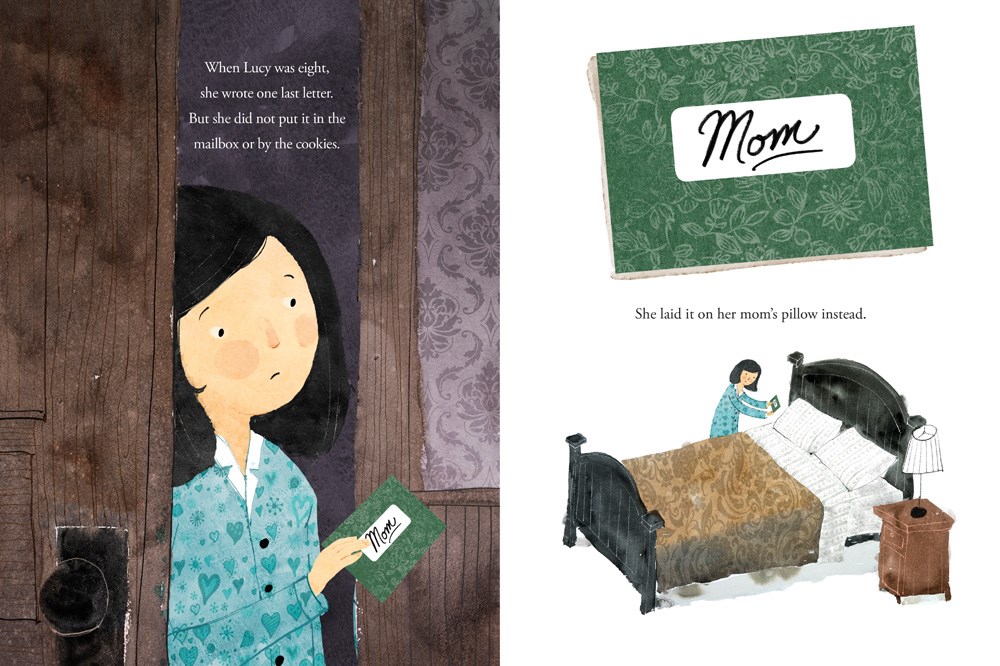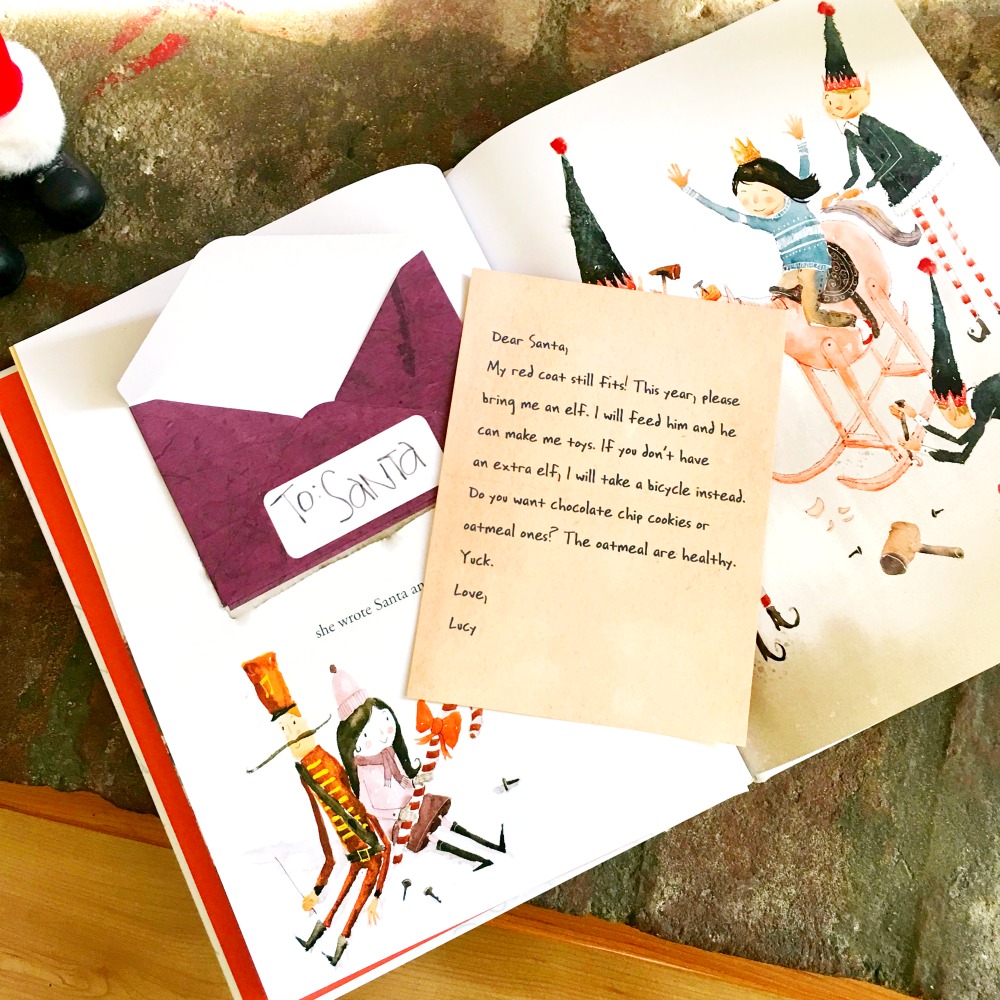 I read Love, Santa a few times (even though it's not even December yet) to prepare and I was thinking of doing a whole outing to soften the blow – both for him and for me. Maybe a nice chat as we walk downtown with all the gorgeous Christmas decorations with hot cocoa in our hands? Or a sit-down meal so he feels more relaxed to ask questions? I'm not sure what we're going to do yet, but I do know that as nervous as I'm going to be about talking to him about Santa, I know that having read Love, Santa over and over again will make the experience easier. And once I go through it with my oldest chiclet, it will be soooo much easier to do it again in a couple of years with my youngest chiclet.
Pick up a copy of Love, Santa by Martha Brockenbrough to help you through this time (if you haven't gone through it already). Love, Santa is available in stores now and great for chiclets ages 6-11 years old.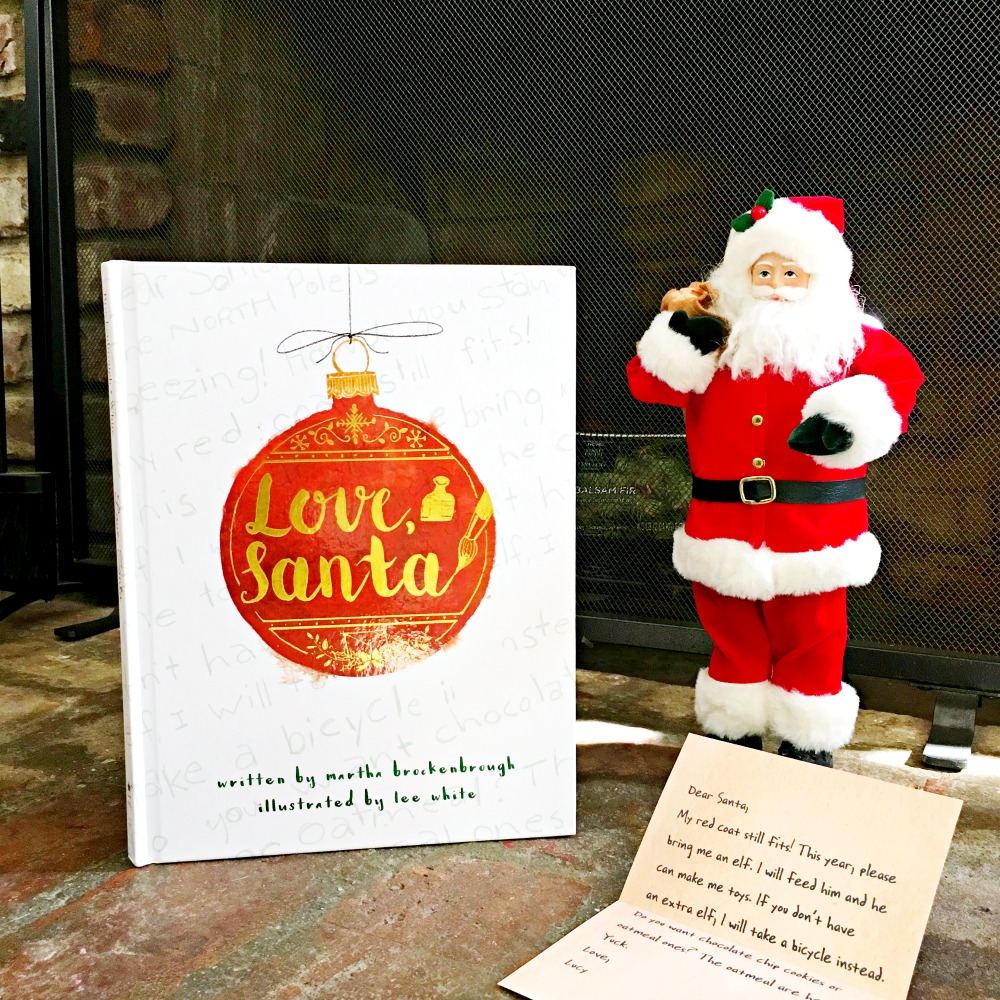 About the Creators
Martha Brockenbrough is the author of two books for adults and five books for young readers, including The Game of Love and Death, which earned four starred reviews and was a Kirkus Prize finalist, Devine Intervention, and The Dinosaur Tooth Fairy. She lives in Seattle, Washington, with her husband and their two daughters. Visit her online at marthabrockenbrough.com.
Lee White is an artist and teacher who loves watercolor, print making, and climbing trees. He spends his days splashing paint in his backyard studio, where there are absolutely no clocks allowed! He has illustrated more than fifteen books and shown in galleries across the country, from Los Angeles to New York. He lives in Portland, Oregon, with his wife and young son.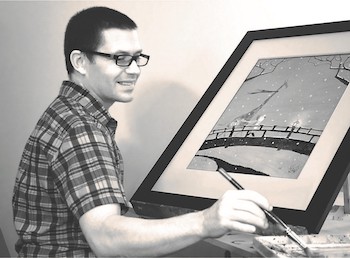 Originally published on November 28, 2017. Last Updated on November 12, 2018 by Pattie Cordova