[disclaim]I partnered with Scholastic to share this giveaway.[/disclaim]
My chiclets are anxiously awaiting Summer vacation so they can… wait for it… read all day. Yes, I have readers. And while I love and adore that they enjoy reading so much, sometimes this means that we don't tackle other subjects as much as we should. So this year I'm preparing myself, and them, with Weekly Reader: Summer Express books.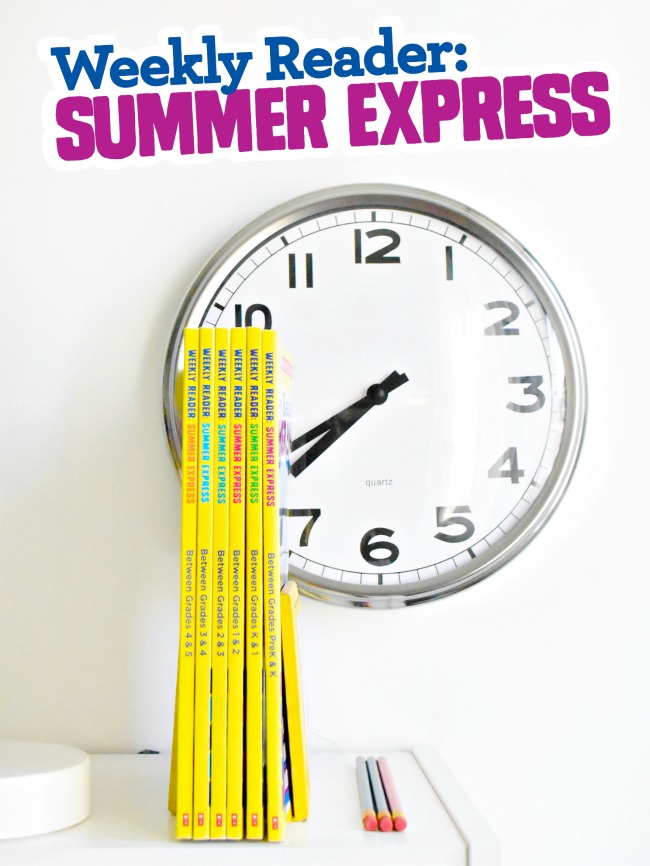 Weekly Reader: Summer Express is a series published by Scholastic Teaching Resources. It's a line of six workbooks for summers between Pre-K and 5th Grade. I had the chiclets try them out (for the purpose of this post and to give them a glimpse of what's to come) and they got good reviews, considering the fact that I was making them homework on top of homework. Luca, my five year old, is obsessed with school work and he didn't want to stop doing the worksheets. I literally had to take the book from him and hide it so he wouldn't do too much of it before Summer break. (p.s. Did I mention that he wants to be a plastic surgeon?! I super love that chiclet).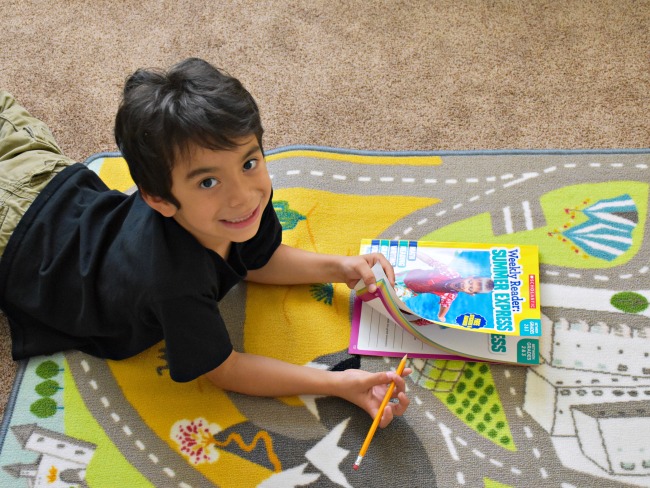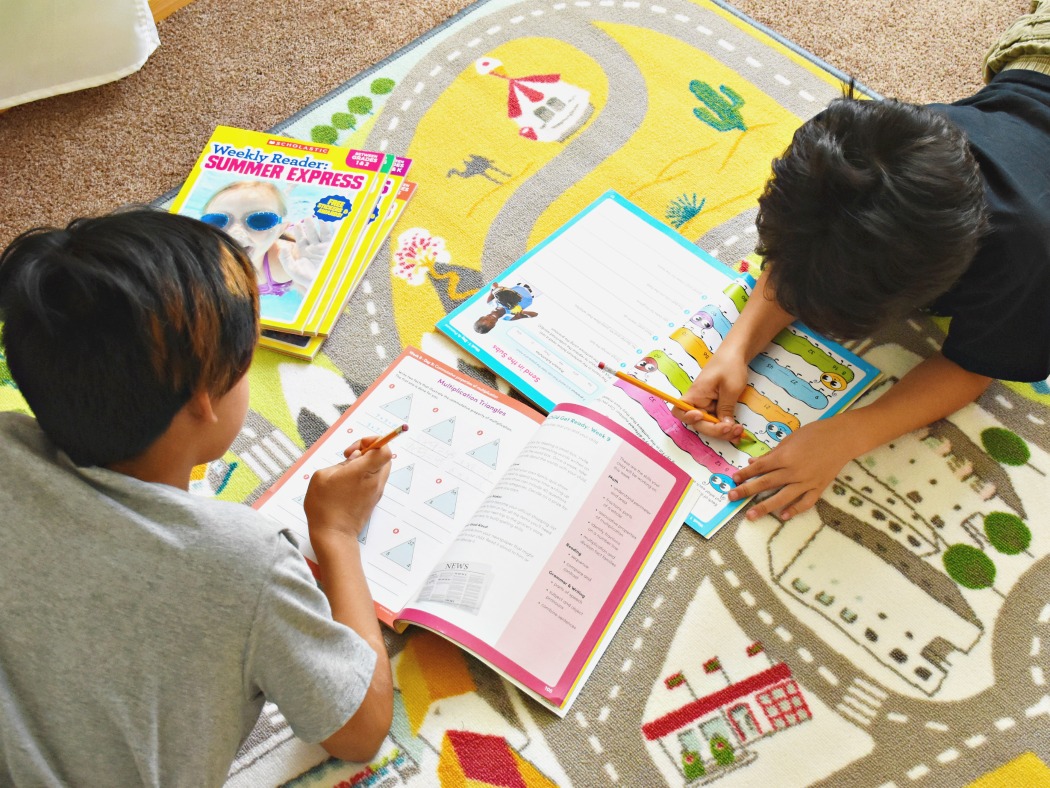 The books are very colorful, and I love that the 10-week curriculum is broken down for us to follow (it equates to 10 pages per week). By the end of Summer, I hope to have helped the chiclets prevent summer learning loss so that they go into the next grade ready y con muchas ganas. Each book also contains stickers and a weekly incentive chart and certificate that they can rip out after completing the work. The books are broken down by different categories including vocabulary, grammar, writing, reading, math skills, and more. The variety of activities will help keep them interested week after week. Also, you can purchase these workbooks on Amazon for under $8 each! What a deal.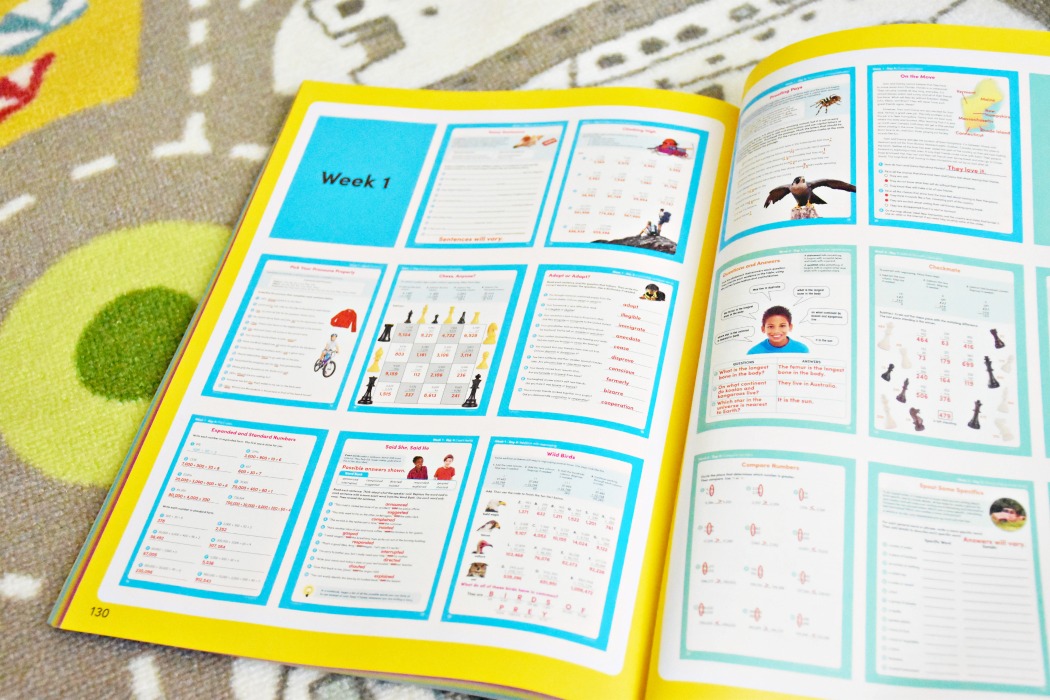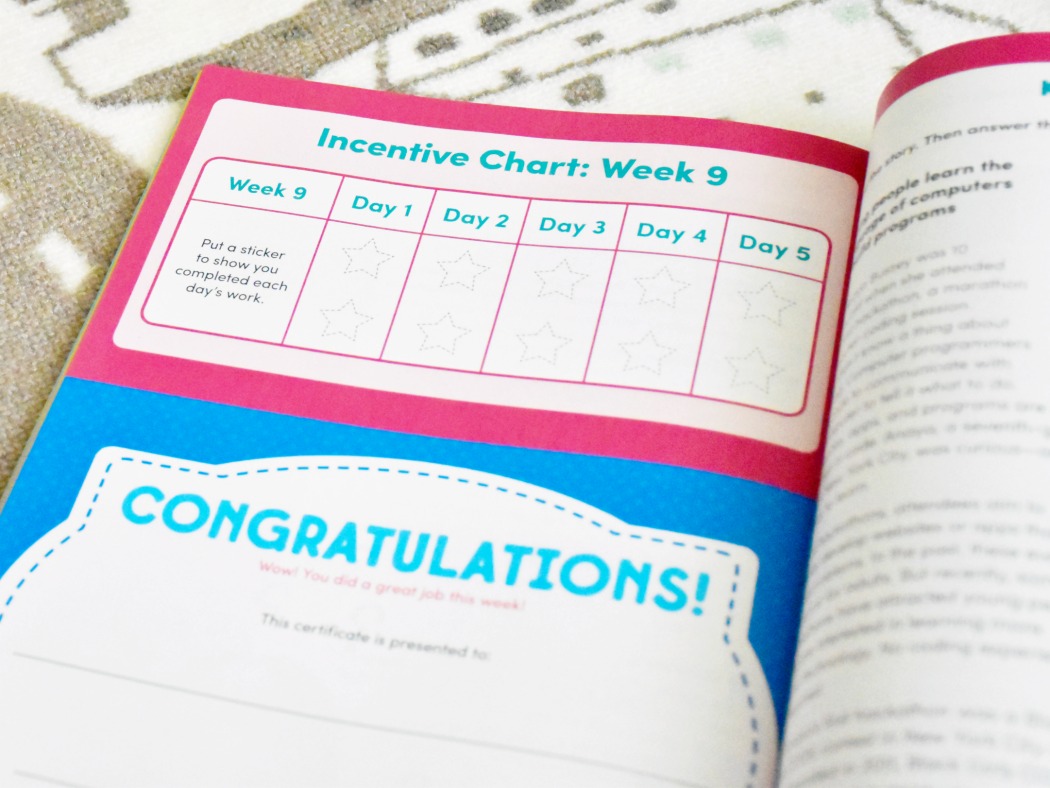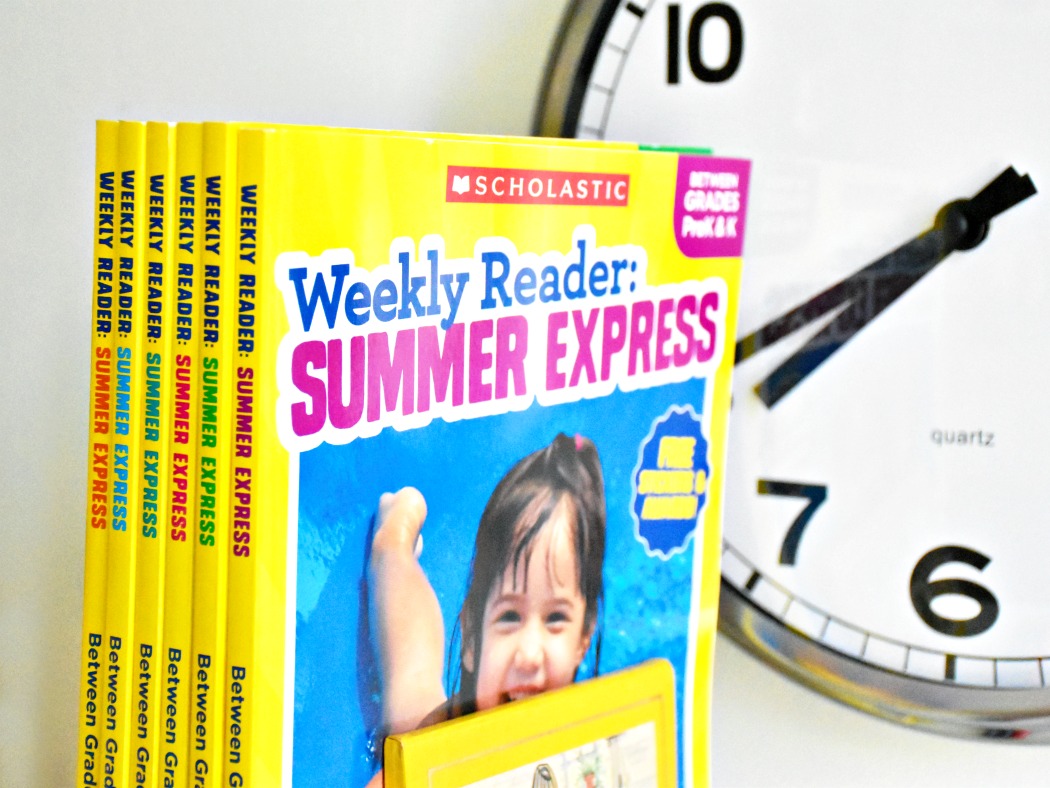 About the Workbooks
From the award-winning editors of Weekly Reader comes this collection of colorful, fun-filled activity pages designed to reinforce academic skills and knowledge through engaging activities. Targeted to specific grade levels, each book will help prevent summer learning loss with age-appropriate activities that meet today's higher education standards. With more than 100 curriculum-based activities targeting vocabulary, grammar, writing, reading, and math, these books will help give children a head start in the coming school year.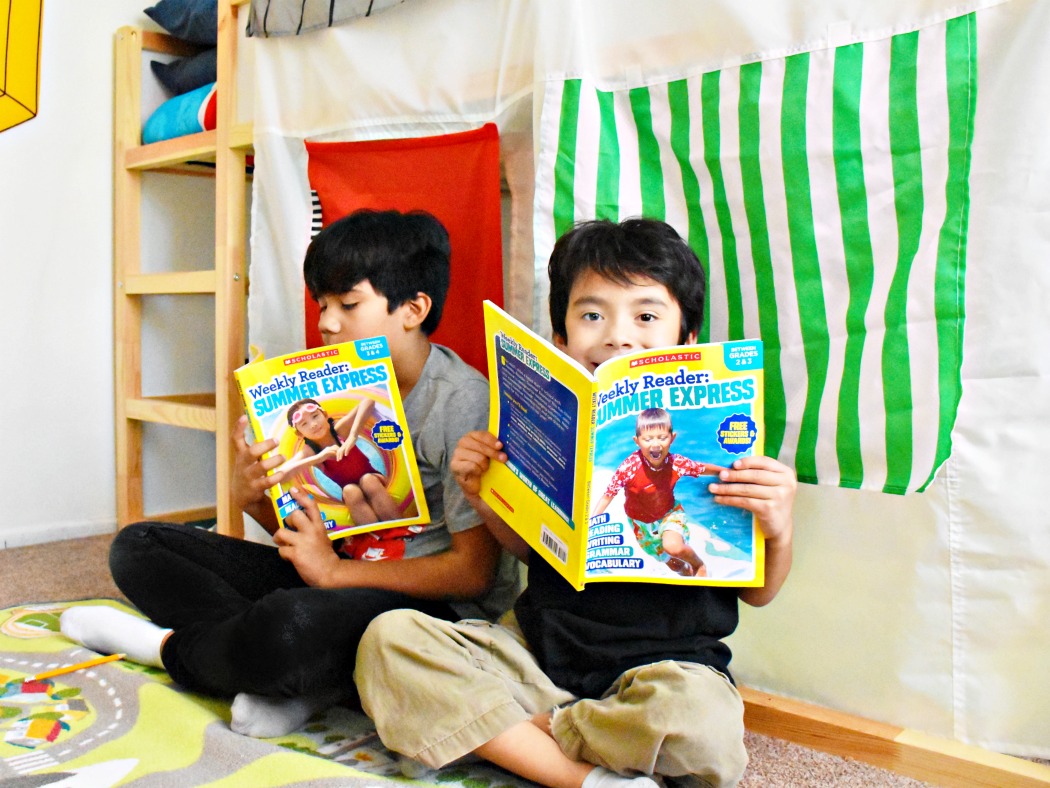 Now on to the good stuff – I love sharing educational materials because I think it's super important to get these chiclets educated so they can go and do bigger and better things (and make the family look good). So this week I'm happy to be hosting a giveaway in partnership with Scholastic where one lucky reader will win a Summer Learning prize pack!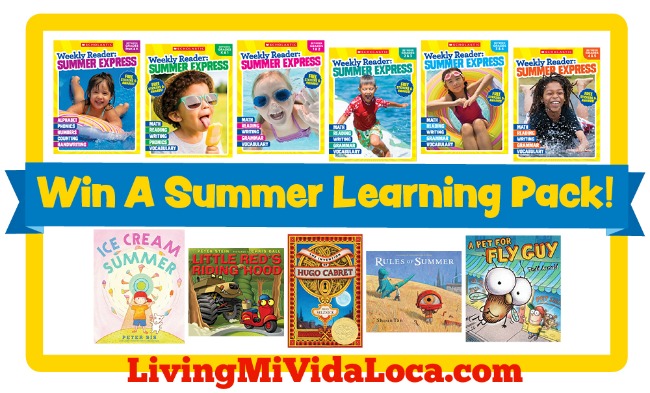 >> Find the Summer Express workbooks on Amazon <<
Giveaway Prize
Summer Learning Prize Pack!
One (1) winner receives:
Complete set of 6 Summer Express workbooks;
Collection of 5 Scholastic books to engage ages 4 – 12!
The Scholastic books included in the prize pack are:
Ice Cream Summer by Peter Sís
Little Red's Riding Hood by Peter Stein and Chris Gall
The Invention of Hugo Cabret by Brian Selznick
Rules of Summer by Shaun Tan
A Pet for Fly Guy by Tedd Arnold
a Rafflecopter giveaway
Visit the Scholastic Store Online
Follow @Scholastic on Twitter
Like Scholastic Parents on Facebook
Buy Summer Express workbooks on Amazon
Originally published on May 17, 2017. Last Updated on August 1, 2017 by Pattie Cordova