My four year old is dying to go to school with his seven year old brother. He can't wait to head into kindergarten, and even now, will do pretend homework on the computer just to "practice." So when Learn with Homer reached out to partner with us, I jumped on board because I knew that he would absolutely love to give it a try.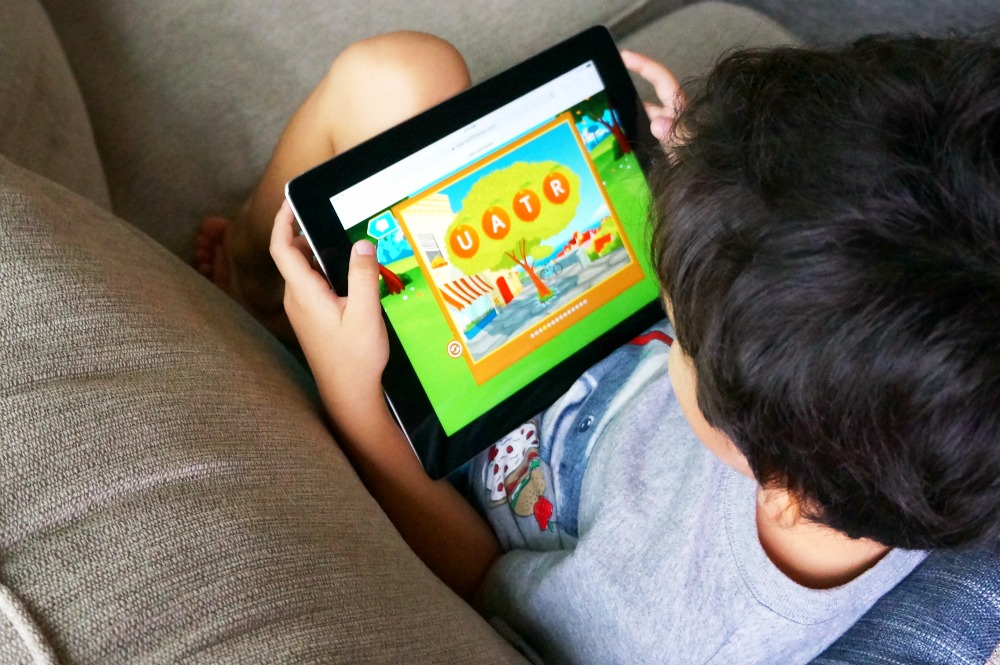 About Learn with Homer
Learn with Homer is a groundbreaking early learning program developed by top literacy experts and proven to help children learn to read and build knowledge. It works best for children ages 3-7 and it's accessible both online and on the iPad. It is also the only program for families proven effective by gold-standard research.

Learn with Homer is the first digital product that teaches children how to read without the need for an adult to assist them, making it easier for families to help their kids get ahead and stay ahead. It offers an exceptional array of content for children – more than 1,000 lessons and activities including stories, games, history, science, art and music.
Kids start by personalizing their character with a special thinking cap. They earn new caps with each level they pass and it is added to their collection for later use. Each part of Learn with Homer has a specific purpose and the activities reinforce the lessons with real world context. My son loved seeing his progress as his character moves across the screen on a map as he passes each level. Everything on the screen was super interactive, and it was fun to see the cause and effect as he chose the correct answer. His favorite? The one where the little bear falls off the boat and into the water. Silly things that make it fun to learn new things!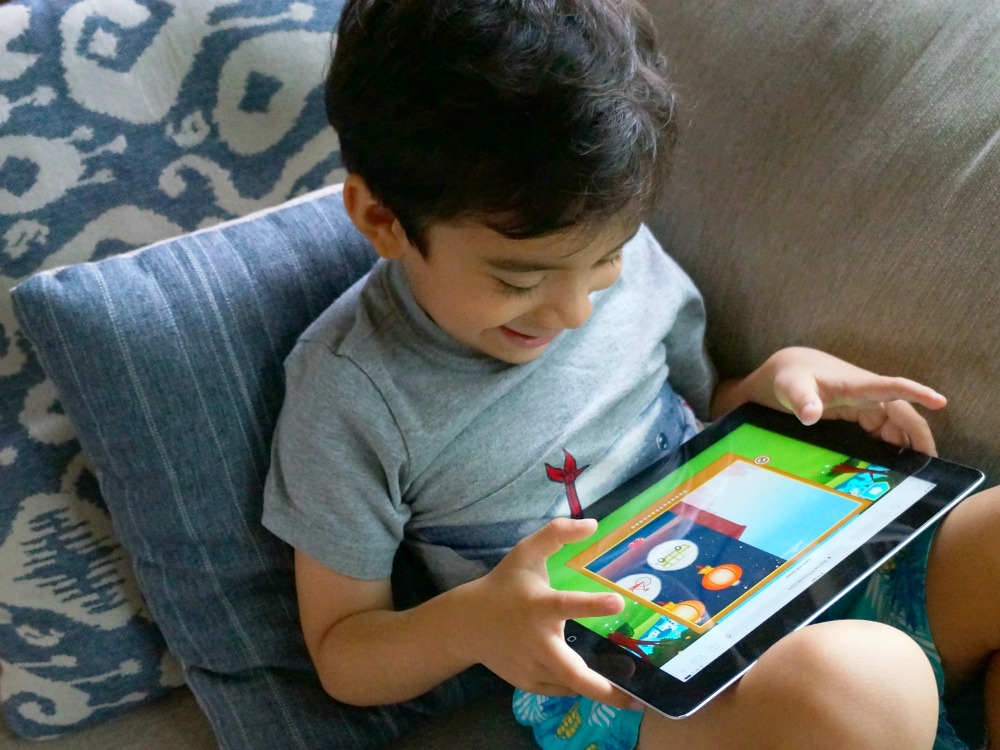 As parents, we can track our children's progress and listen to an audio recording of the child's voice reading a book. At the end of each lesson, just after they get a new cap, they're asked if they want to draw a picture. Once they draw a picture, Learn with Homer saves them and you can later look at all of their drawing on a Pinterest-like board.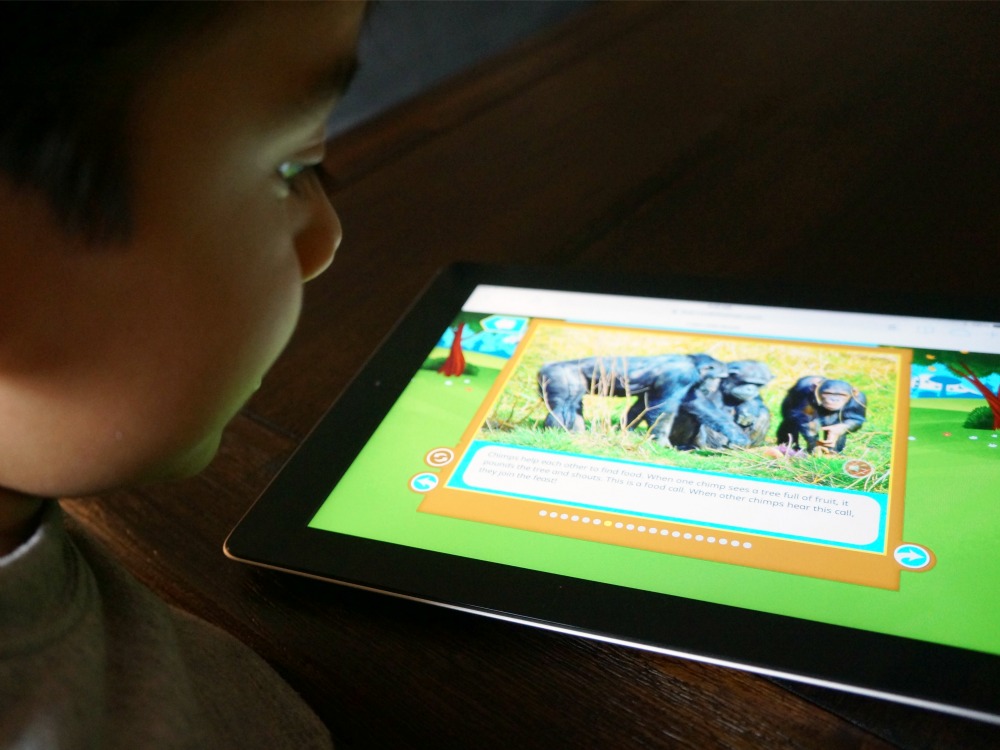 Everything on Learn with Homer is beautifully designed and vibrant. Even though Learn with Homer is meant to be used by kids by themselves, I loved hanging out with my four year old and learning right along with him. The stories are also interactive and they can choose to learn more by clicking different parts of the screen.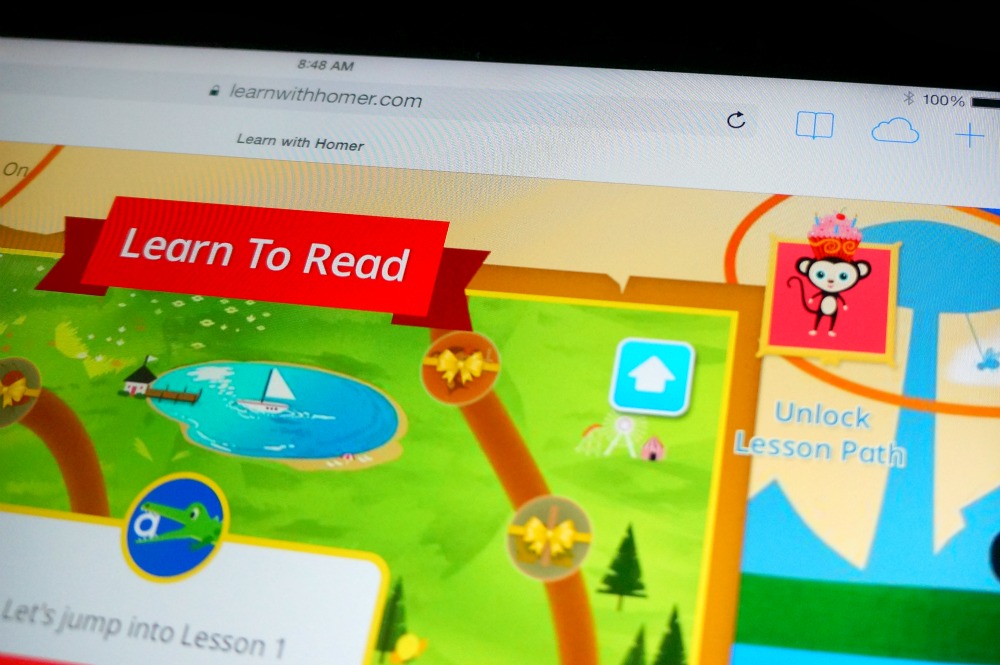 Although Learn with Homer is not new (it was originally launched in 2013), it has gone under a complete reboot and now has an entirely new navigation. This new version also introduced a new interactive themed world, to help families more easily find the vast amount of learning material.
I signed up for Learn with Homer online and then downloaded the app as well. When I went to log in, it told me that I had to log in through the website, so that's good because it means that I have one less download on the iPad. There are no ads on Learn with Homer, so you won't have to worry about the kids clicking out of the site as they're learning.
My four year old really took to this program because it's super visual and interactive. He was taught not only what the letter sounds like, and what words start with that letter, but he was also taught how the same sound can be found in the middle or end of a word. He was taught the same letter sound in different parts of a word simultaneously, which is not something that I have seen in other programs. The different subjects in Learn with Homer are organized in such a way that kids can easily find something for them to check out – even if they don't know how to read yet.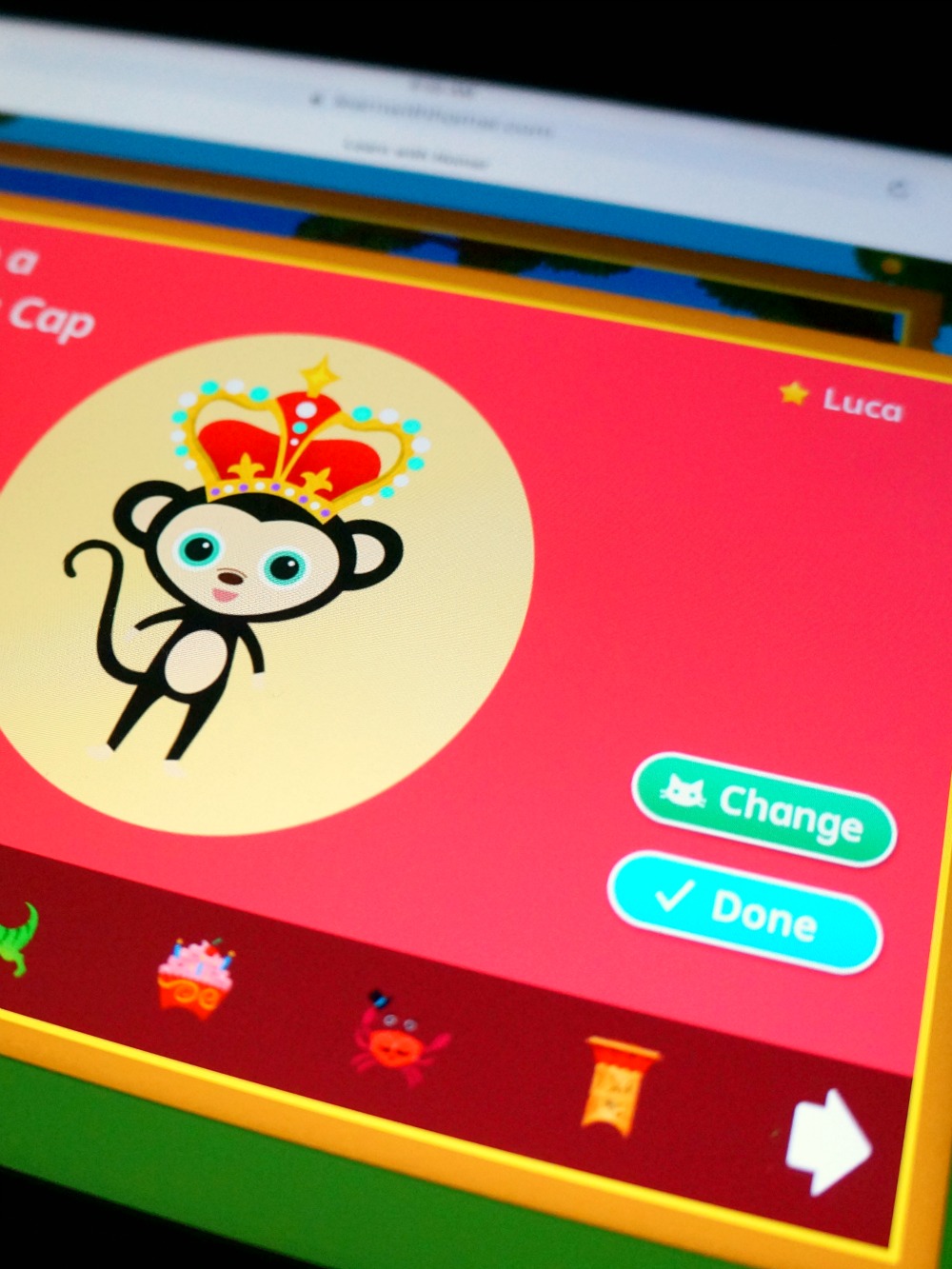 You can try out Learn with Homer for free with their 30-day trial from learnwithhomer.com or on the App Store on iPad. If you like it, unlock unlimited access to the entire curriculum for $7.95 per month or $79.95 for a full year's membership.
Learn with Homer Discount Code
Sign up for one year of Learn with Homer and get 50% off your membership by clicking on this link: https://learnwithhomer.com/BLOGVYT38
Read more about Learn with Homer at learnwithhomer.com
Facebook // facebook.com/learnwithhomer
Twitter // @LearnWithHomer
Pinterest // pinterest.com/LearnWithHomer
YouTube // youtube.com/learnwithhomer
I can't wait to see how my son does with Learn with Homer as they months go on. I would love to see this program also released in Spanish, though. It would be great for him to learn all these skills in his native language and strengthen his Spanish language.
[disclaim]This post is part of a sponsored campaign. I received compensation for my participation, but my review and opinions are my own.[/disclaim]
Originally published on October 16, 2015. Last Updated on August 1, 2017 by Pattie Cordova